Hey ya'll!
I'm Kelsey, from Tattered and Inked and I am so excited to be here at one of my most favorite blogs :)
I absolutely love decorating for Christmas and decided to combine both my insane love for burlap and one of my favorite things about christmas, christmas trees, for this project!!
This was a super easy project to do and my favorite thing about these fabric trees is that they could be done a million different ways! And they're such a festive addition to your holiday decor :)
Let's get started!
- Fabric Trees -
Things you need:
*Paper Mache Tree Forms (I got mine at Hobby Lobby) in various sizes
*Hot glue gun
*Fabric of your choosing
I had fun sifting through my fabric bins and finding some fun material to work with.
I didn't end up using the sheet music in the picture but might go back and do one in that too :)
Then you grab a pair of scissors and start cutting triangles.
Bunches of them.
Watching an episode of Friday Night Lights or Biggest Loser definitely helps this go by a lot faster- just sayin :)
Pat yourself on the back for cutting out all those little triangles and then settle down to start covering those nekked trees!
Here's how mine looked starting out-
I had to use a styrofoam form for the baby one because I couldn't get the size I needed in the paper mache ones.
To get started, I wrapped a piece of fabric right around the tip of the tree and hot-glued it down.
Starting from the top of the tree leaves that pretty overlapped look in the fabric.
Then I just worked my way around and down the tree.
I let the pieces overlap each other as I went to give it lots of texture.
I also didn't apply a ton of glue because I liked the tips being free and loose :)
Glue your little heart out and then sit back to admire all your pretty trees!!
I am slightly obsessed with my burlap one but that's to be expected :)
And I love the pop of color the red one gives.
The white one was made with sparkly white felt- so holiday-esque.
Aren't they so cute?
I cant' wait to get them up on the mantle…and they were so easy that I might be making a few more to join them :)
Oh, and for the bases of the paper mache trees, I wrapped some twine around them to give them a little extra sumthin'.
My little tree trio has me itching to start decorating for Christmas now :)
Thank you so much for having me here Jamielyn!
And I hope you guys will come visit me over at
Tattered and Inked
- I'd love to have you!!!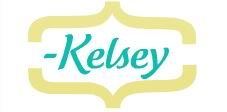 Kelsey @ Tattered and Inked
~~~~~~~~~~~~~~~~~~~~
{Tatteredandinked.blogspot.com}