$1000 Amazon giveaway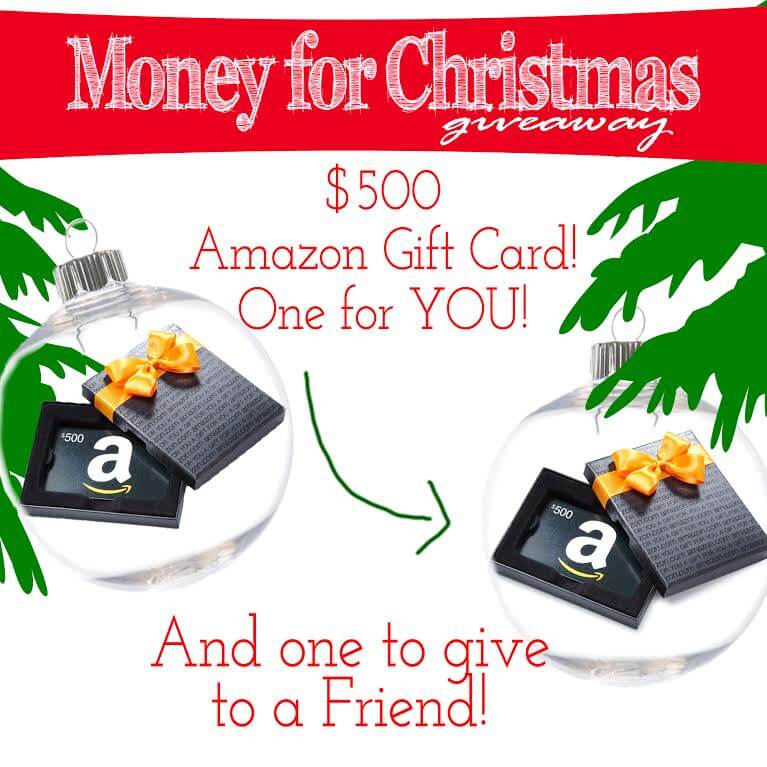 We've got an exciting giveaway for you today! $1000 to Amazon up for grabs!! Last year I pretty much did ALL of my Christmas shopping on Amazon… so this will be perfect for one of you to do some Christmas shopping. Make sure to share with your friends… because the winner will get to share half with their friend. Yippee!! Tis the season for giving!
Spend OUR money this Christmas!

Giveaway will end on 10/23 and winner will be announced next Monday.
Good luck friends! Have a great day!