Enter to win $150 Hobby Lobby Shopping spree!
I have an amazing giveaway for you to kick off this holiday season! How would you like to get your hands on a $150 gift card to spend on a Christmas Shopping Spree at Hobby Lobby?!  I have already bought so many fun Christmas decorations there this year …and lets not even talk about craft supplies and fabric! ;) It is one of my favorite stores to shop at this time of year!
Because I love ya' I'll be giving ONE LUCKY WINNER a $150 BUCKS to spend this holiday season…  and it could be YOU!
How to enter:
Just enter using the rafflecopter below… only one entry is mandatory.
And if you're participating in the
live Pinterest party
enter the "caption contest" below for a chance to win an extra $25 gift card to Amazon, Target, or a Visa gift card.
Christmas caption contest
Leave a comment on THIS post with a creative caption for the photo below. The reader who is able to come up with the BEST caption for this picture… as in the most witty OR the one that makes us laugh the most, will be the WINNER! Please keep comments family friendly.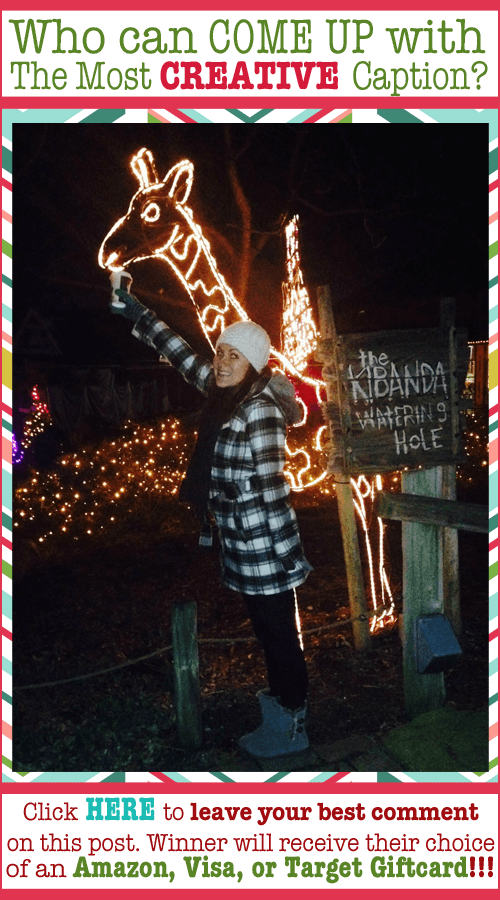 Just leave your best caption for this photo in the comments below. This contest is only open through tomorrow (Wednesday, December 4th 12:00PM MST) however the Hobby Lobby giveaway will be open until December 10th.
Good luck friends!! xo -jamielyn
Join in! Leave a comment!
Comments