Today I'm excited to share with you a "holiday tour" of my home…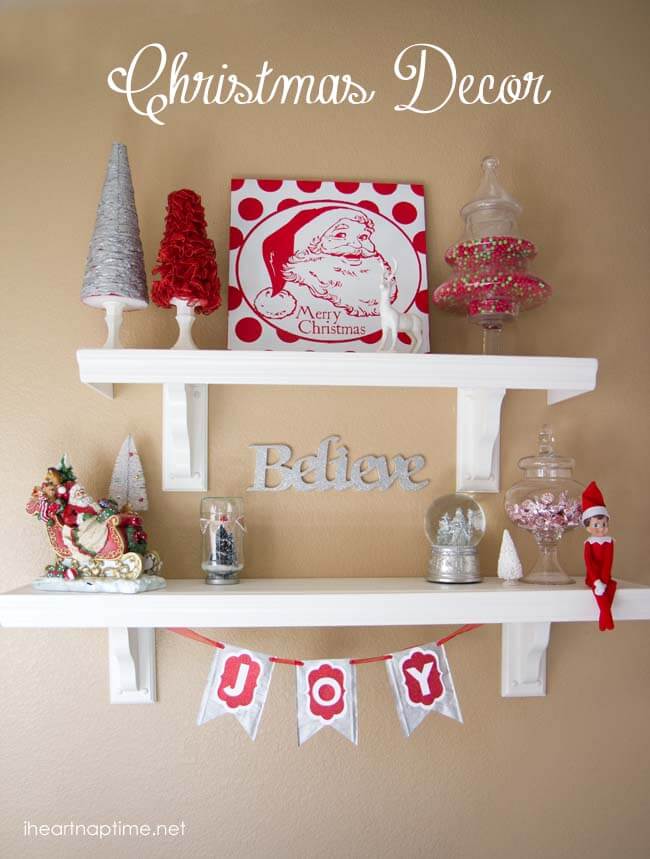 I love to decorate these white shelves in my kitchen for the holidays. This year I went with the "Santa" theme. I love the classic colors. You can find a tutorial for the water less snow globes I made last year here.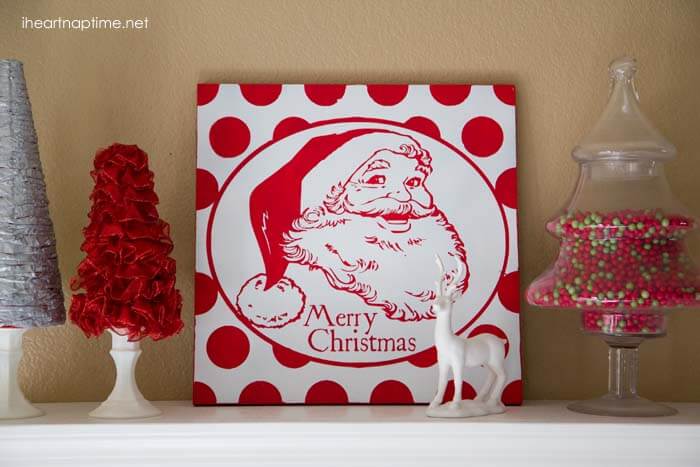 I made the cute Santa art with Poppyseed's kit here. He's so cute! You may also remember my DIY trees (and the failed tree-ha!) from a couple years ago.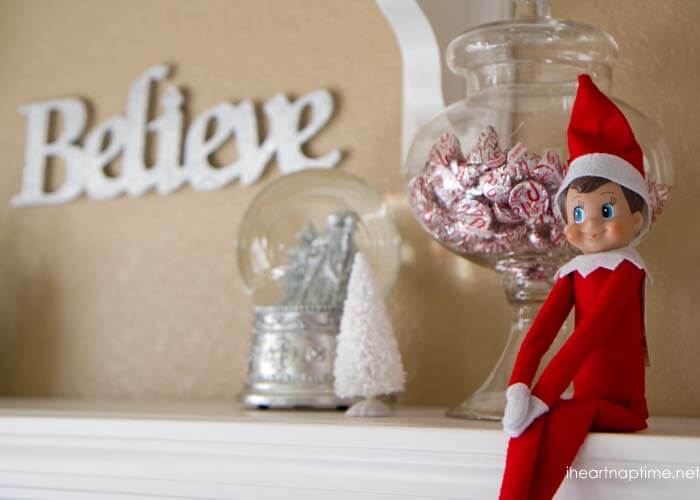 There's Mr. Boe… our cute little Elf on the shelf.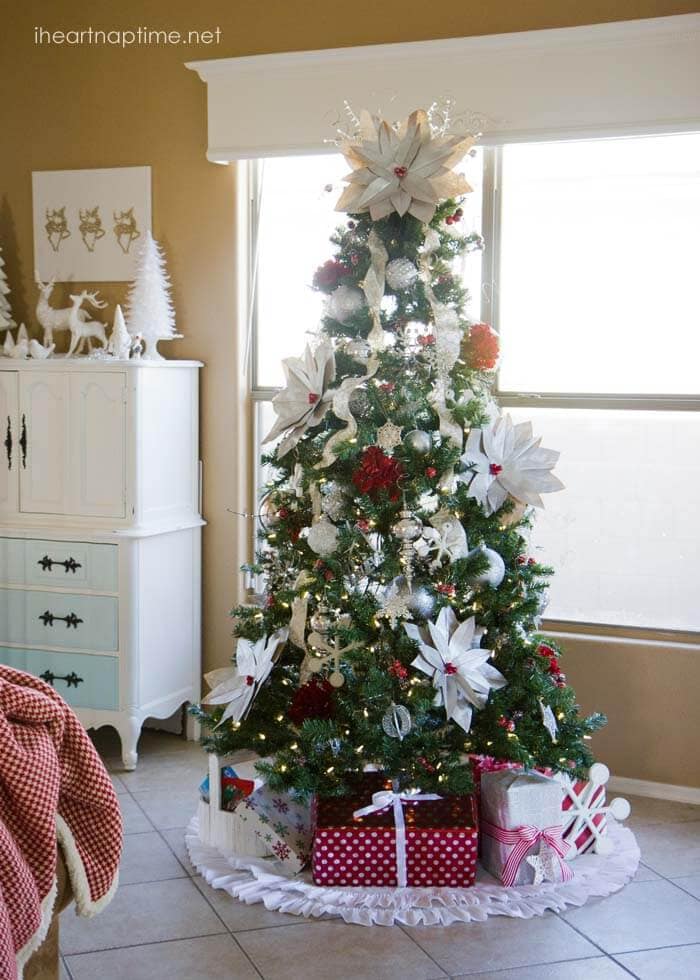 Here is my lovely Christmas tree and no-sew ruffled tree skirt. You can also find the tutorial for the giant poinsettias here.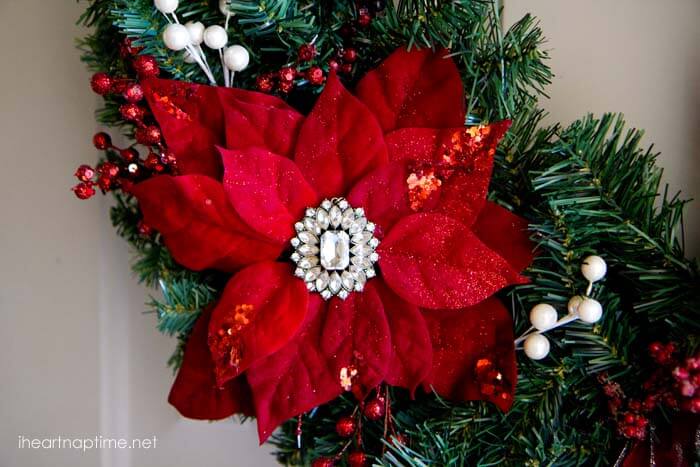 Here is the simple DIY Christmas wreath I shared yesterday.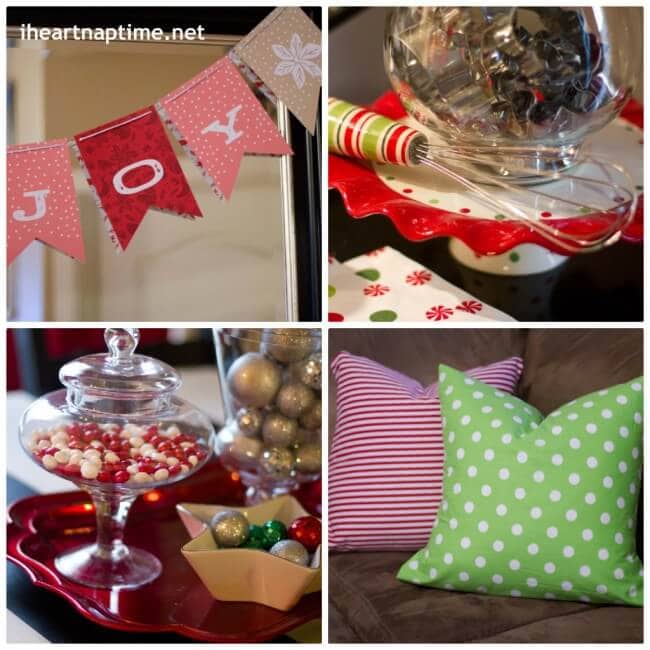 Here's a few more fun Christmas decorations I have up in my home. Ornaments in jars always look so pretty! I also whipped those Christmas pillows up in about 30 minutes with this easy tutorial here.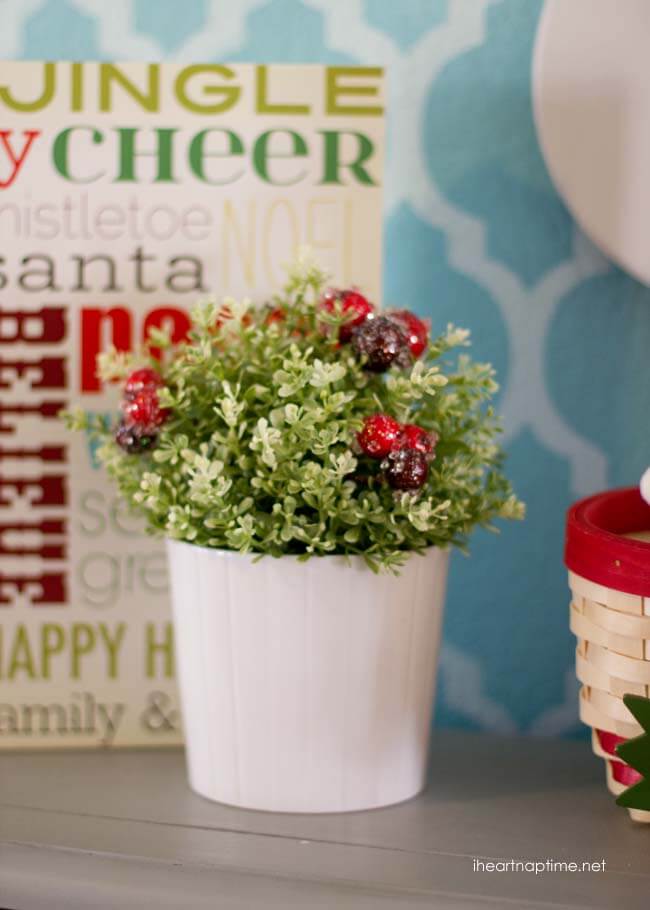 One of my favorite spots… my nativity display. You can find the pallet art tutorial here.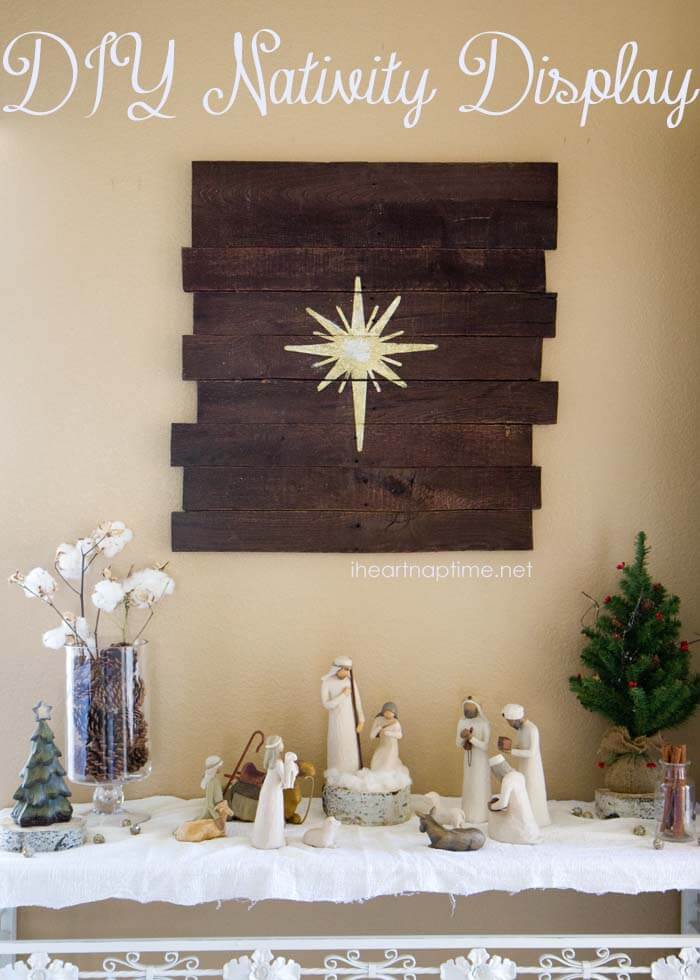 Finally… my white "winter wonderland" display! I love everything about it!
I've been collecting white pieces over the past few years and love how it all came together. For the reindeer art, I simply hot glued ornaments onto a canvas that I found at the Dollar store. Such a simple and CHEAP idea that could be used for any holiday.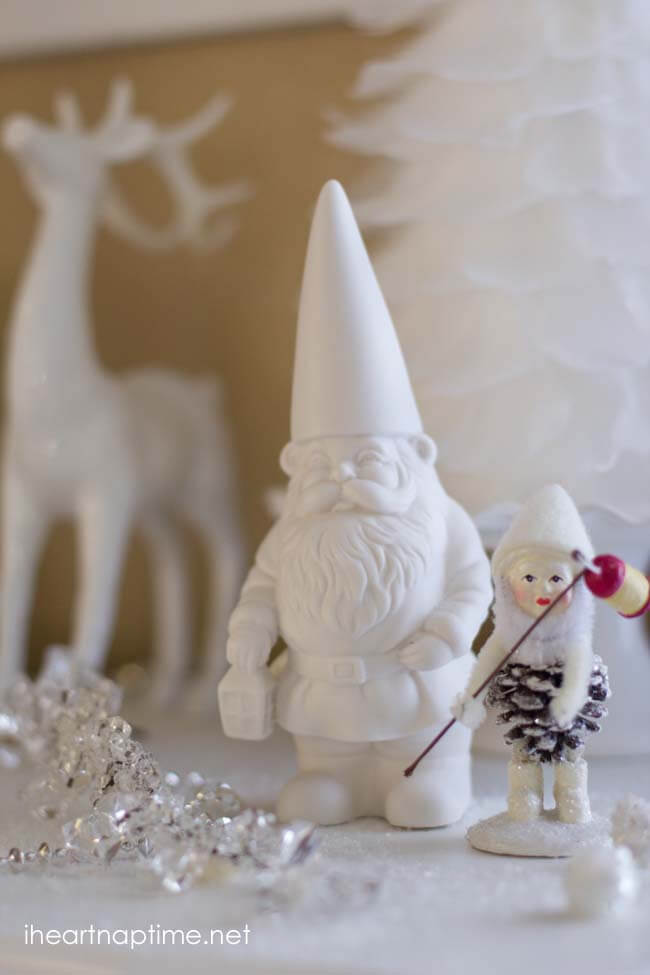 Wishing you all a happy holidays!!