Can you believe Christmas is almost here? I've had so much fun sharing Christmas ideas on the blog. I'm sad this will be my last Christmas post. Today I'm going to share my holiday home tour for 2013. You can see last years holiday tour here.
I meant to get this post up earlier, but I forgot to schedule it. I'm taking a much needed two week vacation and it's been SO nice. We are loving the warm weather in AZ. We've had so much fun with our cousins, friends and grandparents. I'll have to share some pics after Christmas. I have one more post scheduled this next week (my top posts of 2013) and then I'll be back with some more fun after the New Years. Hello 2014!!
Here's a little tour around my home… hot cocoa and cookies are always available! ;)
You may remember my front door I posted about a couple weeks ago here.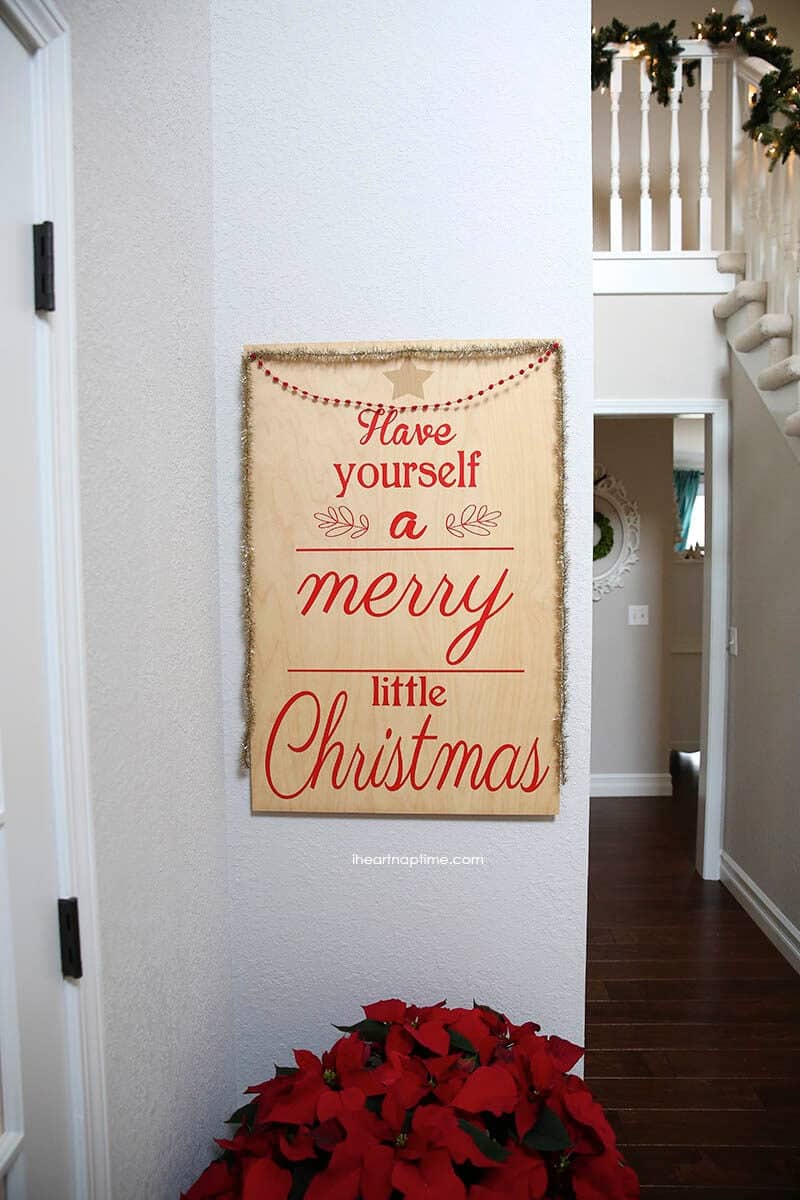 I also shared this fun Christmas sign here.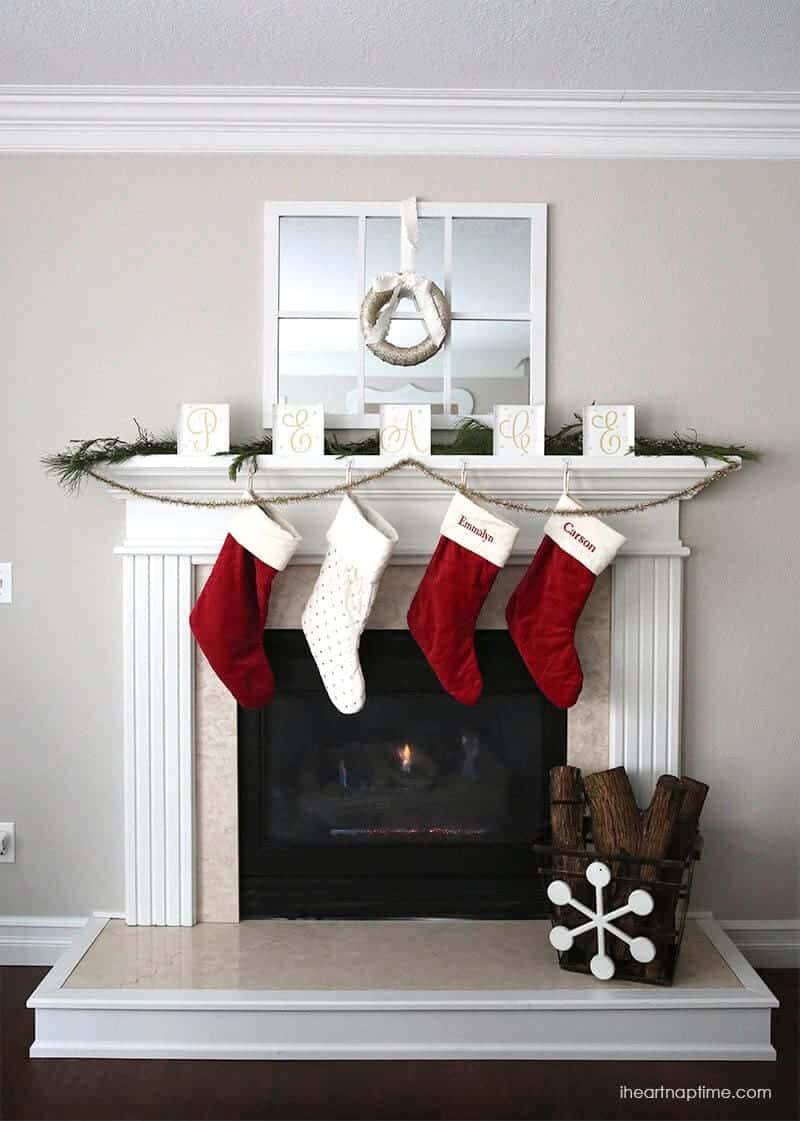 Here's my Christmas mantel and DIY ribbon wreath. We have absolutely LOVED having a real fire place!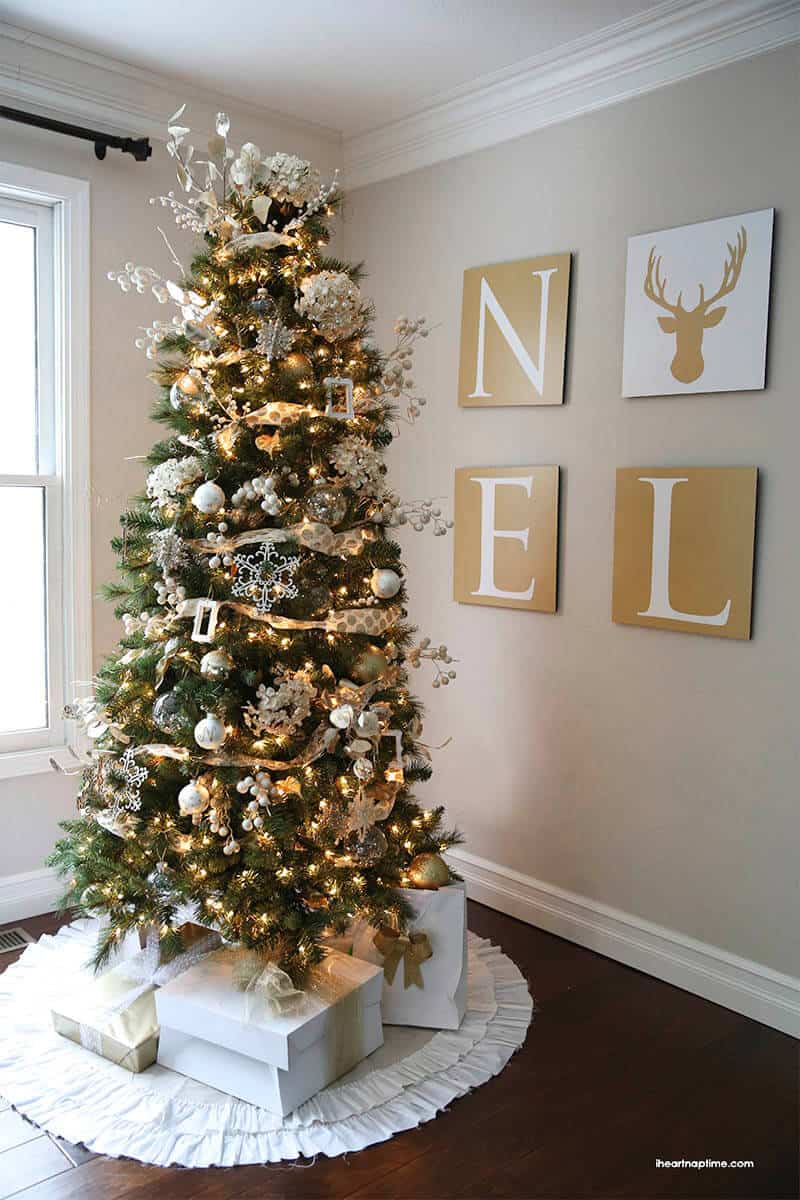 Here's my gold Christmas tree I shared back in November. I love it so much, especially all lit up at night.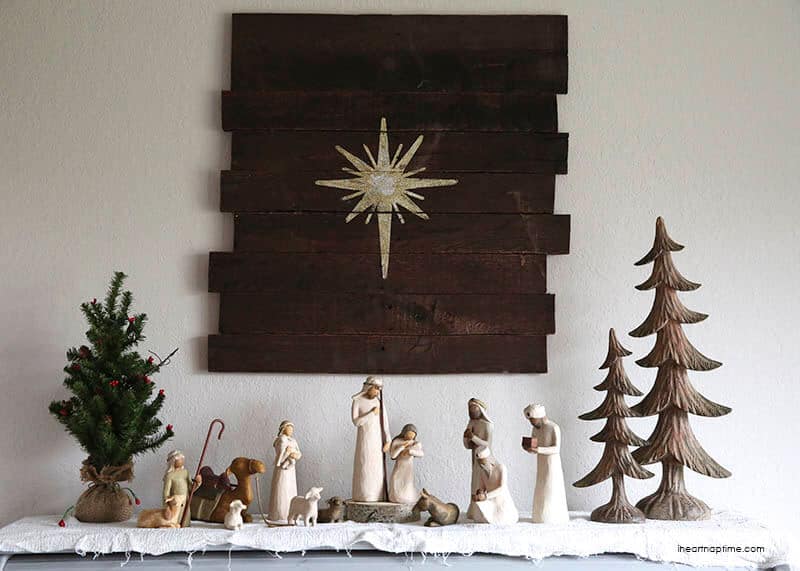 Here's my star pallet art and nativity. One of may favorite pieces of decor!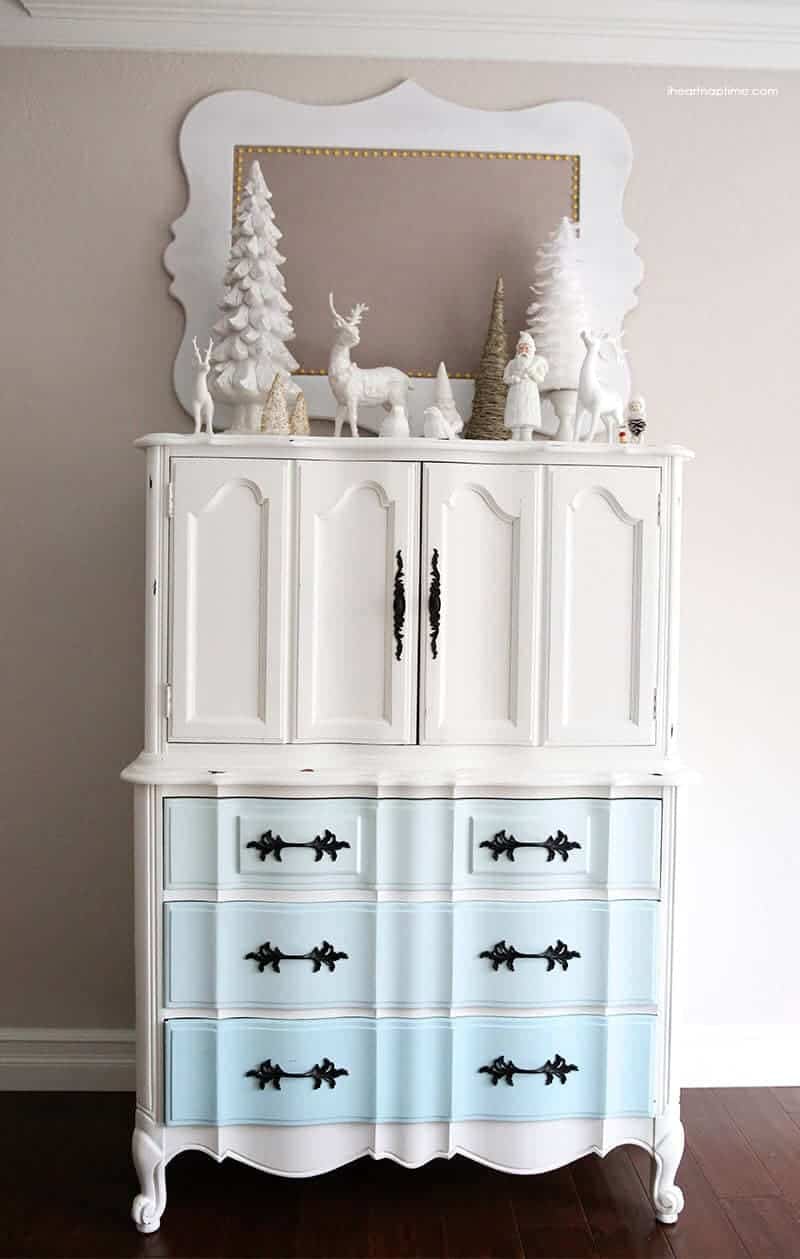 Here's my white Christmas decor against my fabric bulletin board.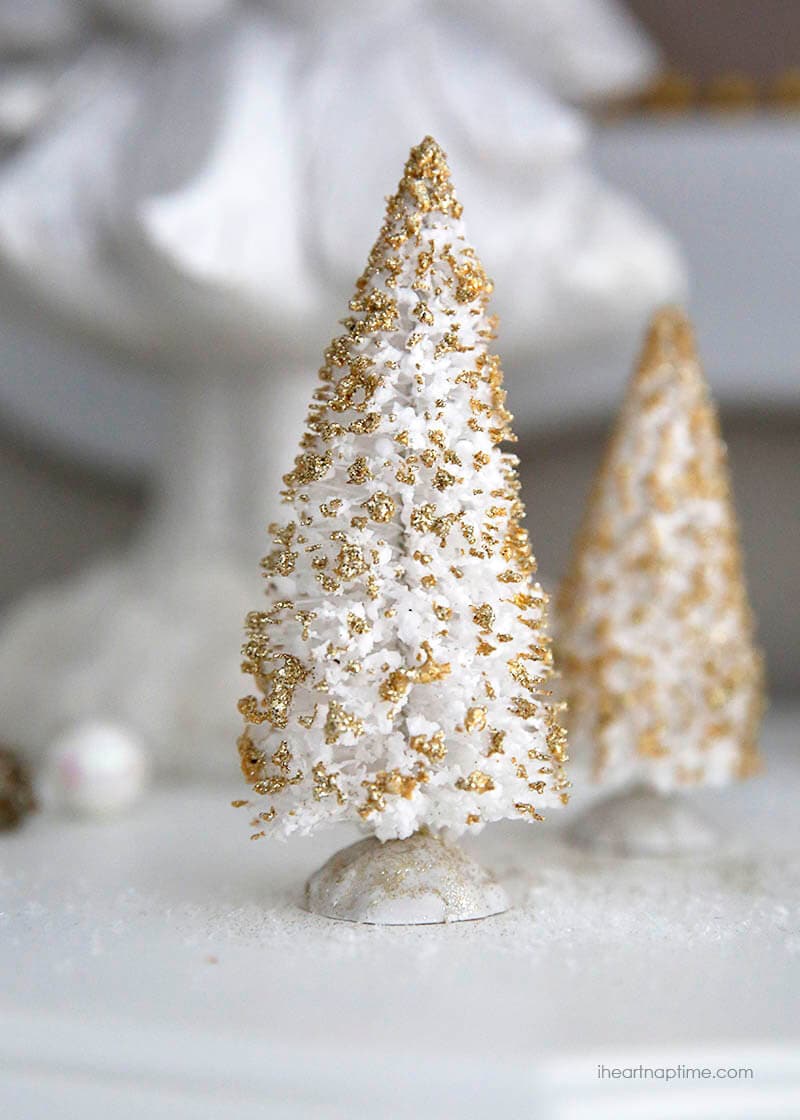 I dressed up my little white trees with gold glitter. They're so sparkly!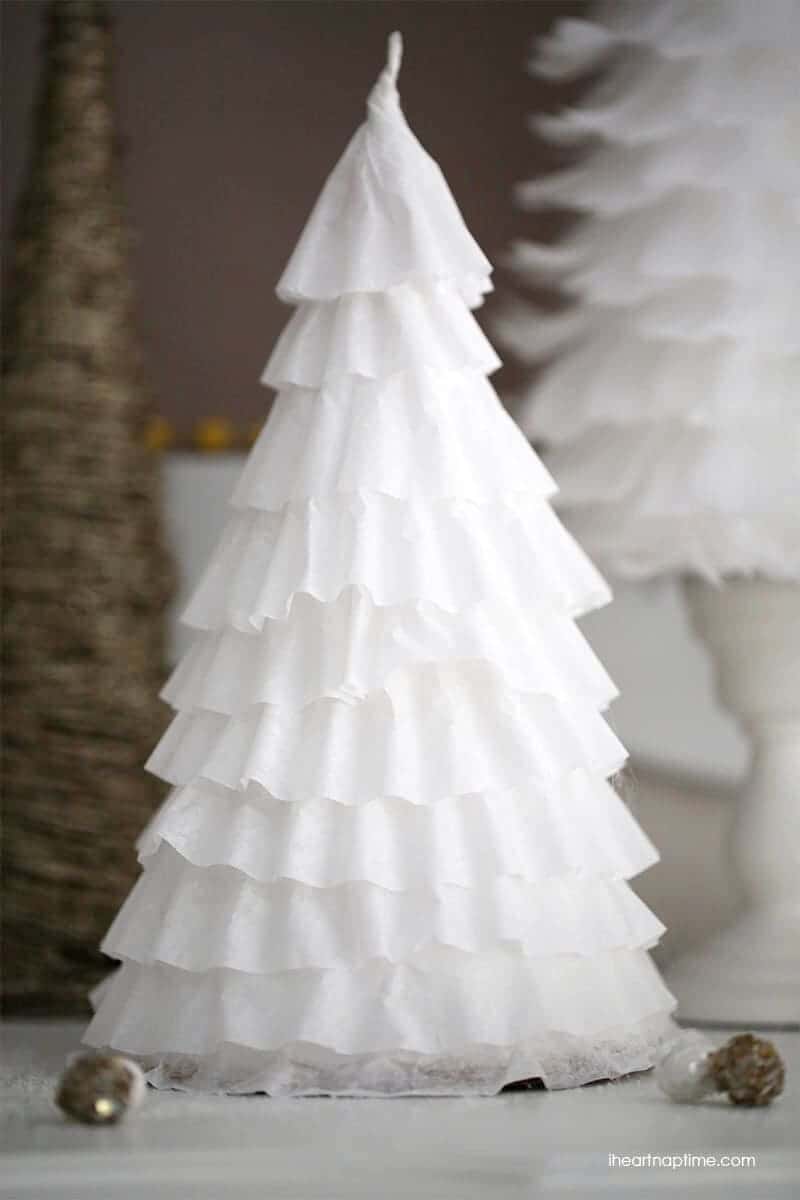 Here's those coffee filter trees I showed you how to make a few weeks ago.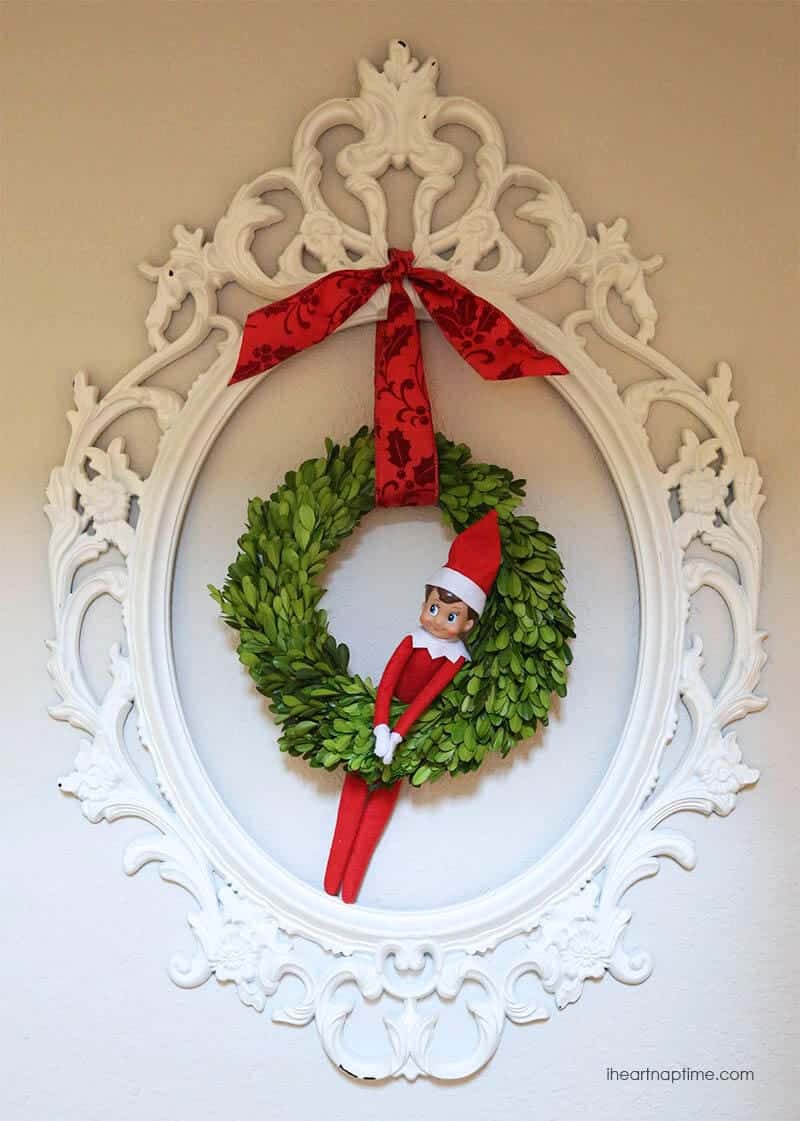 Here's Mr. Elf on the Shelf swinging in the wreath.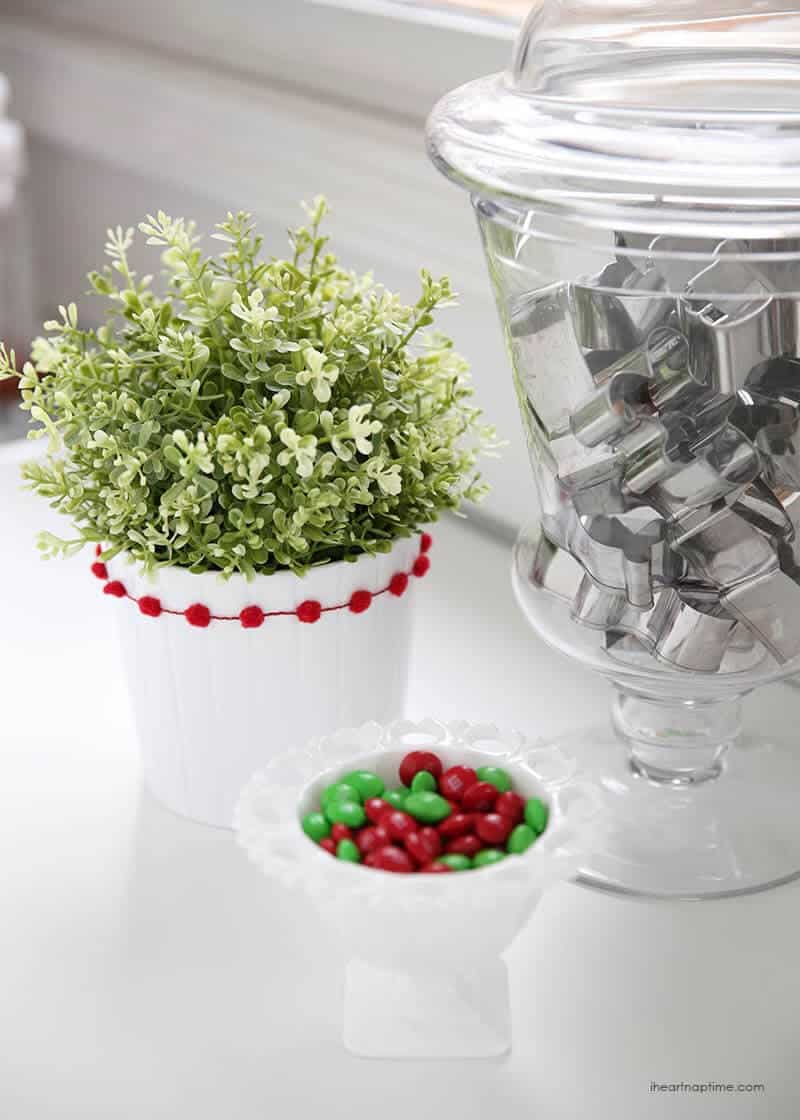 Dressed up my ikea pots with some red poms and filled my jars with candy and cookie cutters.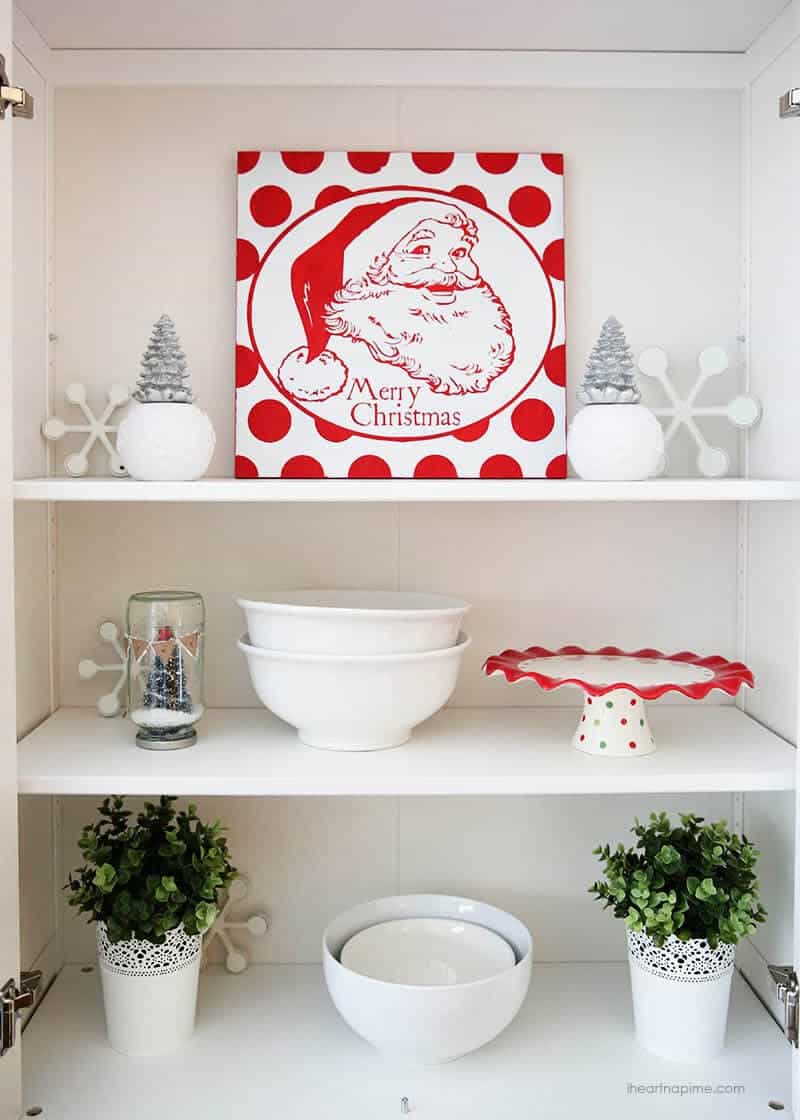 Filled my armoire with some Christmas pieces. You can find the tutorial for my Christmas snow globe here.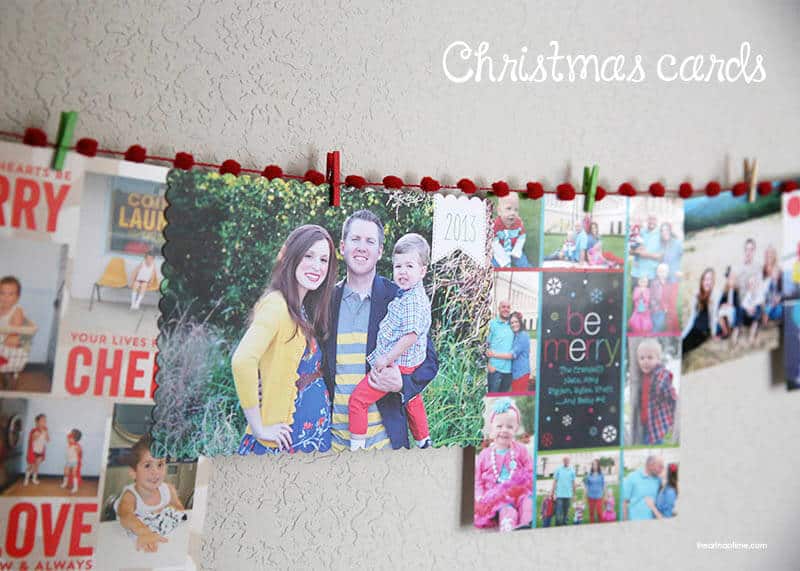 Hung up all my friends beautiful Christmas cards with some pom pom string and clothespins. I'm tempted to leave it up all year long. I have the best friends!
Hope you enjoyed my Christmas tour!
I'll be off the computer this whole week…but you can catch me on instagram. Wishing you all a Happy Christmas!!
XO – Jamielyn