2016 Free Printable Calendar – perfect for getting organized in the New Year!
Can you believe this year is almost over? I seriously cannot believe the year is coming to an end! What an amazing year it has been! And it literally FLEW by! This time last year I announced I was writing a cookbook (more details on when it will be out SOON) and then a few weeks later I announced I was pregnant. Then the past 6 months I've been snuggling my sweet baby girl. It's been a whirlwind, fabulous and busy year! I'm excited to see what 2016 brings! ;)
Many of you have asked for the 2015 version in the 2016 calendar…so we wanted to get that done for you before the end of the year. I hope it helps you keep organized in the New Year!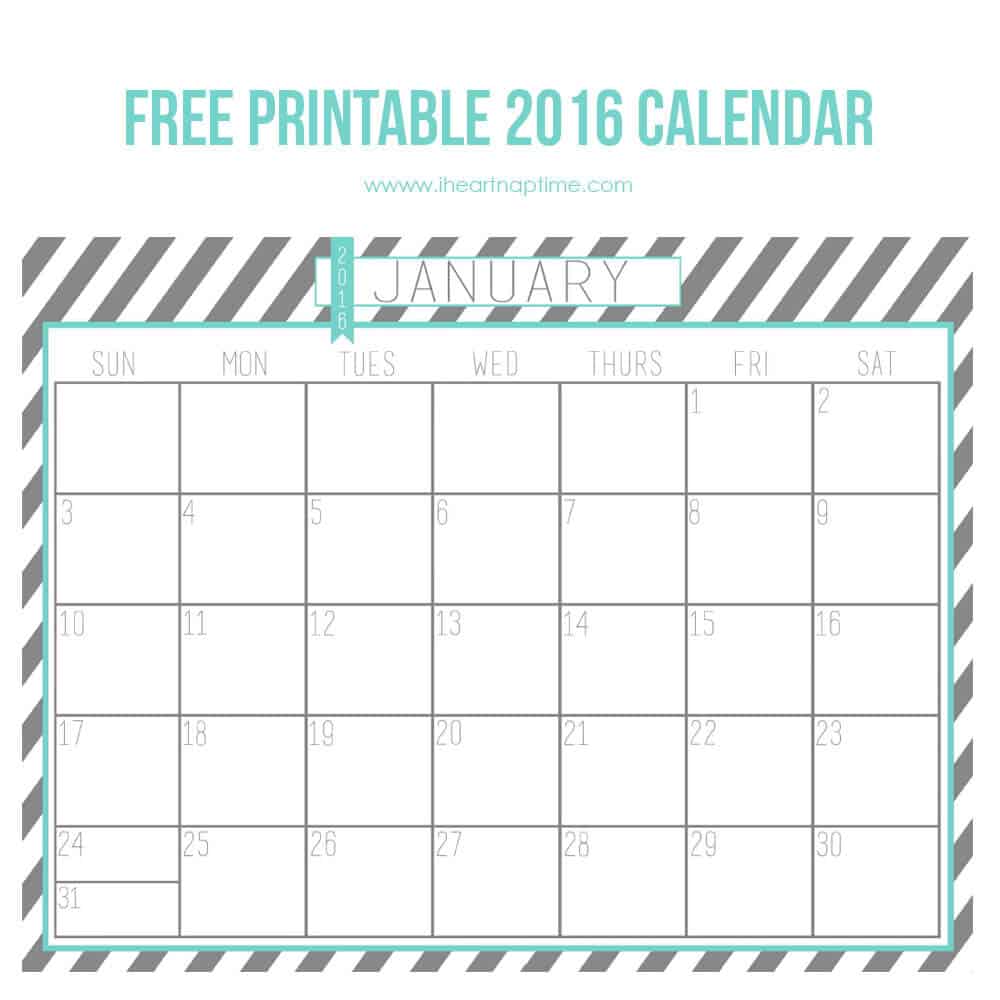 MY OTHER RECIPES
2016 free printable calendar
Click HERE to download each month of the calendar. Please note, these are for personal use only. If you are pinning or sharing this page, please share from this page only and not the direct download. Thank you!
To download: Click on the link above and then right click on the images and save to your computer. Print on card stock paper at 100% full size in color. You can also e-mail the links or upload them to a USB drive to and print them out at a copy store.

What fun things do you have planning in the New Year?
Here's to an amazing New Year!