3 delicious ways to one up your yogurt – make a cup of yogurt into a delicious breakfast, snack, or dessert with simple add-ins like fresh and dried fruit, nuts, and coconut!
Yogurt has always been one of my favorite foods. I love that it is so versatile and comes in so many different flavors! It has so much going for it – it's easy to take on the go, it's a good source of calcium and protein, and it's a favorite with my whole family. We love buying Yoplait yogurt because of their variety of fun flavors. I also really like that they are so committed to listening to their customers and improving their products. Recently they've made their yogurt even better by reducing the sugar in their Original yogurt by 25%, removing aspartame from Yoplait Light, and not using high fructose corn syrup in their yogurt.
As tasty as Yoplait is on its own, I thought it would be fun to "One Up My Cup" by adding some different flavored mix-ins. I started with three of my favorite flavors of yogurt, then added a variety of toppings. The result? Three unique and fantastic flavor combinations that took my yogurt to a new and delicious level!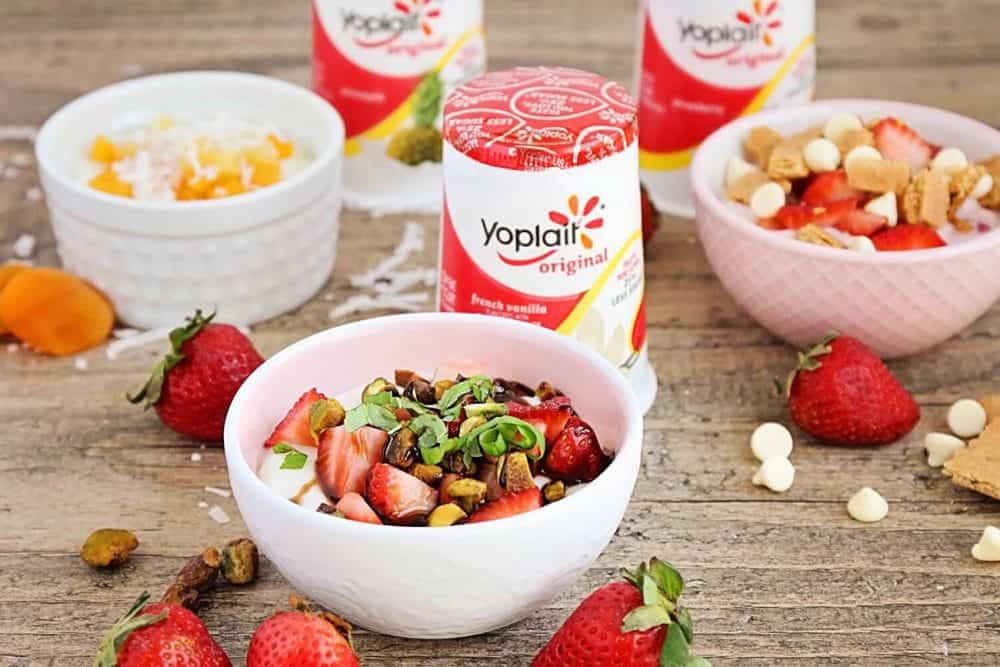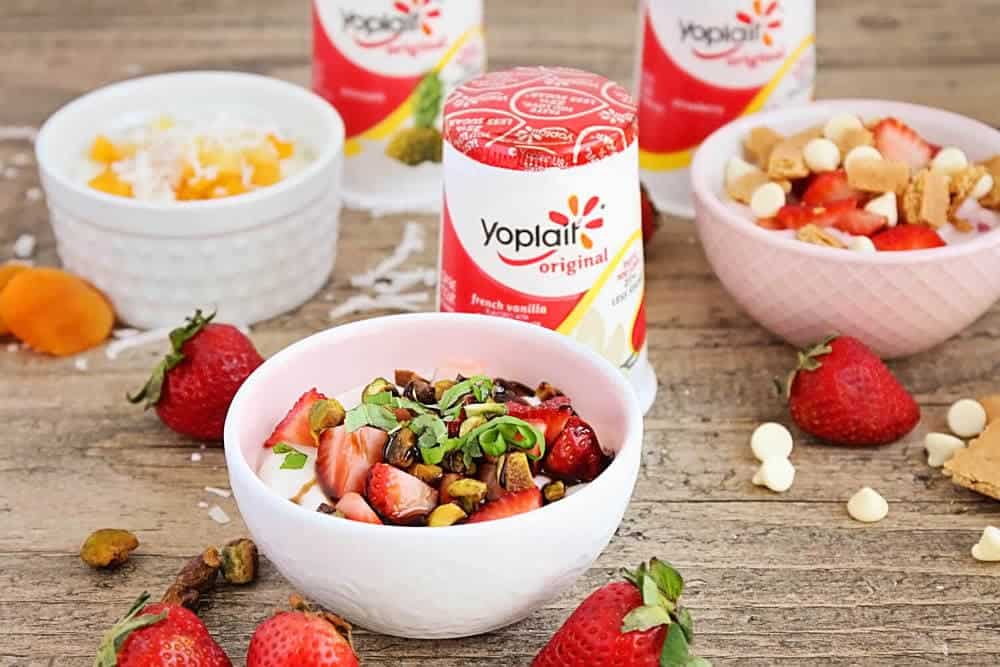 Savory Strawberry and Balsamic Yogurt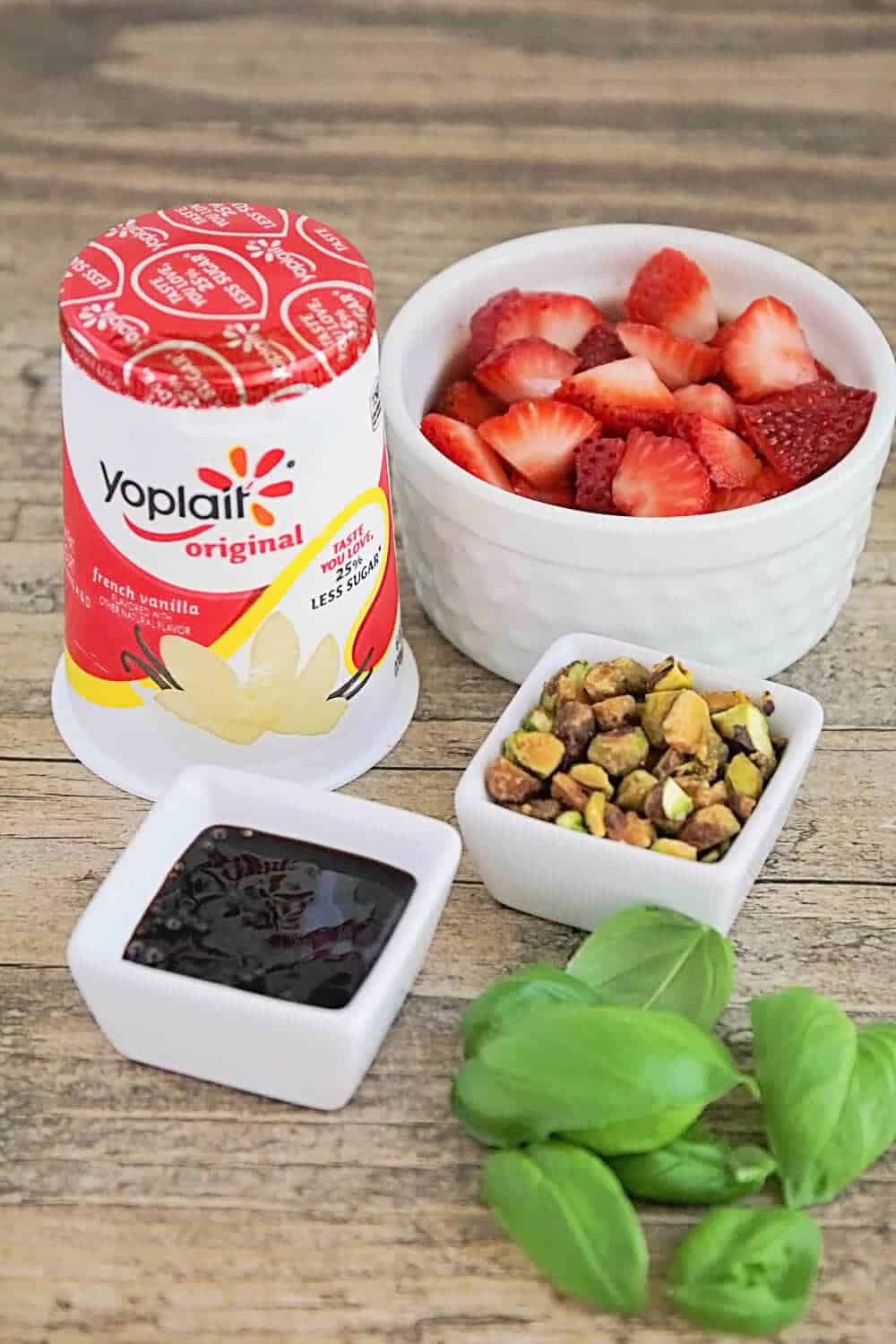 This was my favorite of the yogurt flavors! I started with vanilla yogurt, then mixed in fresh strawberries and chopped pistachios, and drizzled a balsamic glaze over the top. I topped it with a little fresh basil, and it was a wonderful mix of savory and sweet. I loved all the contrasting flavors and textures, with the sweet juicy strawberries, crunchy and salty pistachios, and savory balsamic glaze. Sophisticated and delicious too!
Tasty Tropical Yogurt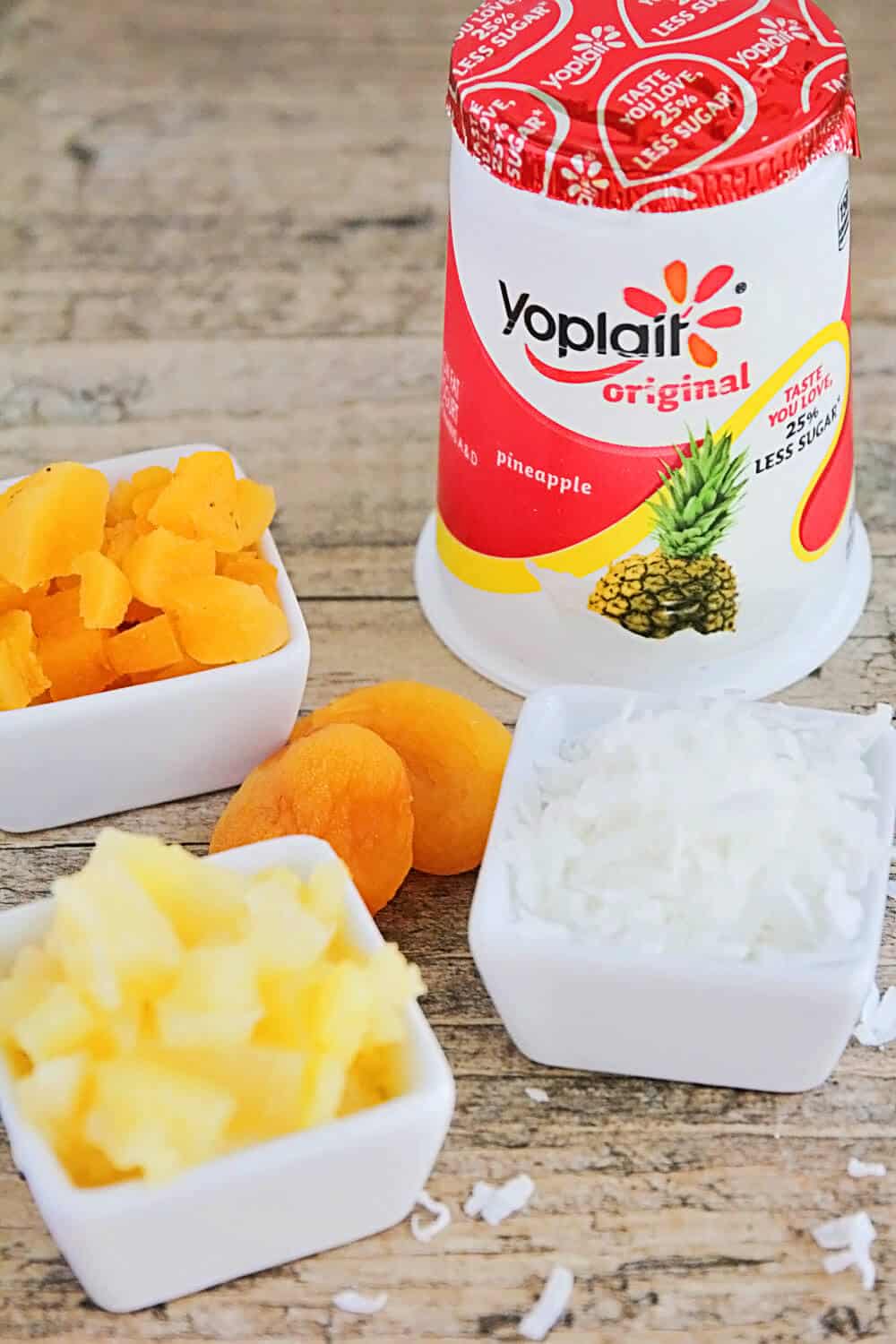 My kids loved this flavor! I started with pineapple yogurt and mixed in chopped dried apricots, pineapple tidbits, and sweetened coconut. It made for a delicious mixture of tastes and textures! I mixed it up right in the yogurt cup to make it even more convenient and easy to take on the go. This would be a perfect idea for school lunches – just send the mix ins in a little container along with a cup of Yoplait, and let the kids mix their own yogurt when they're ready to eat lunch!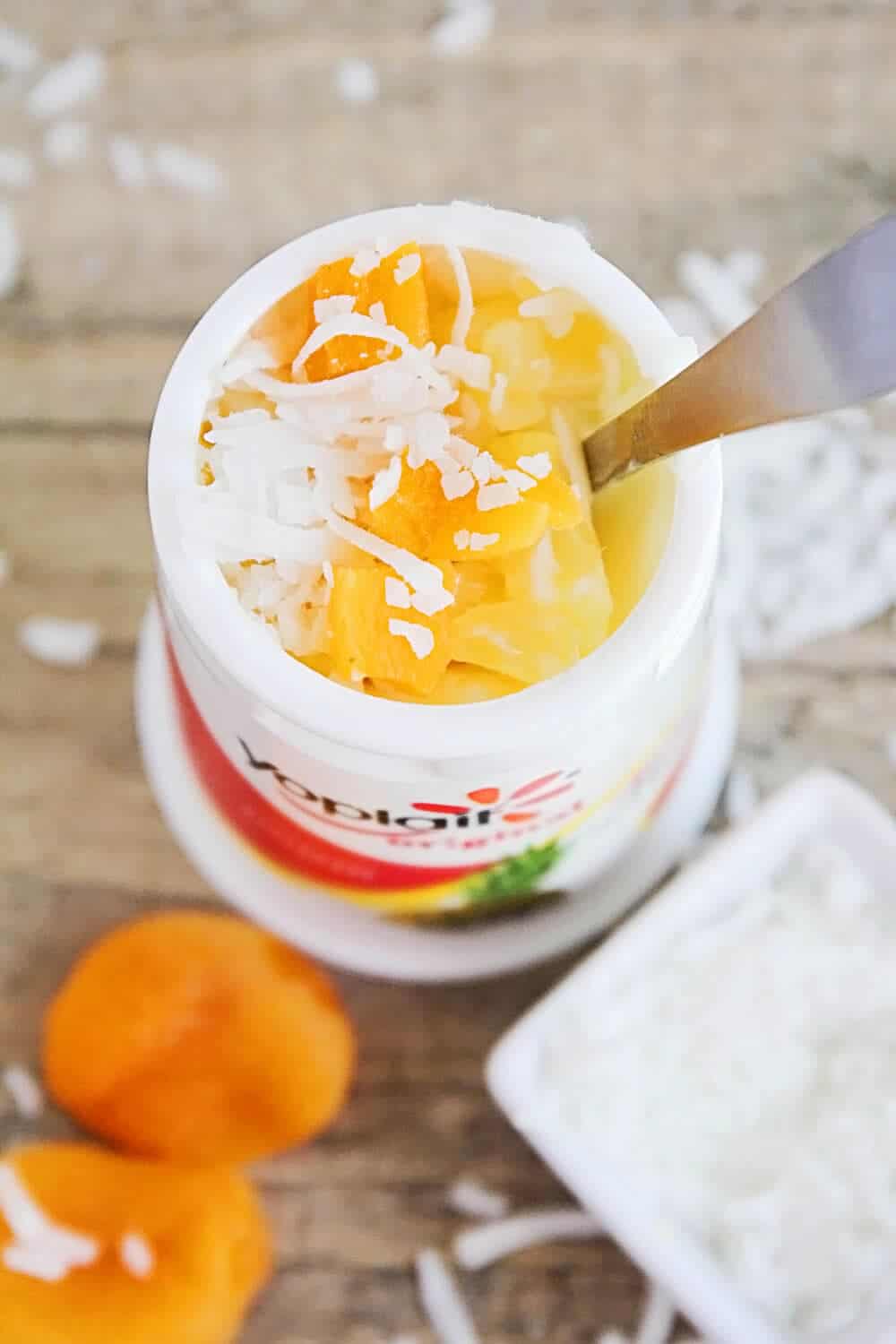 Strawberry Shortcake Yogurt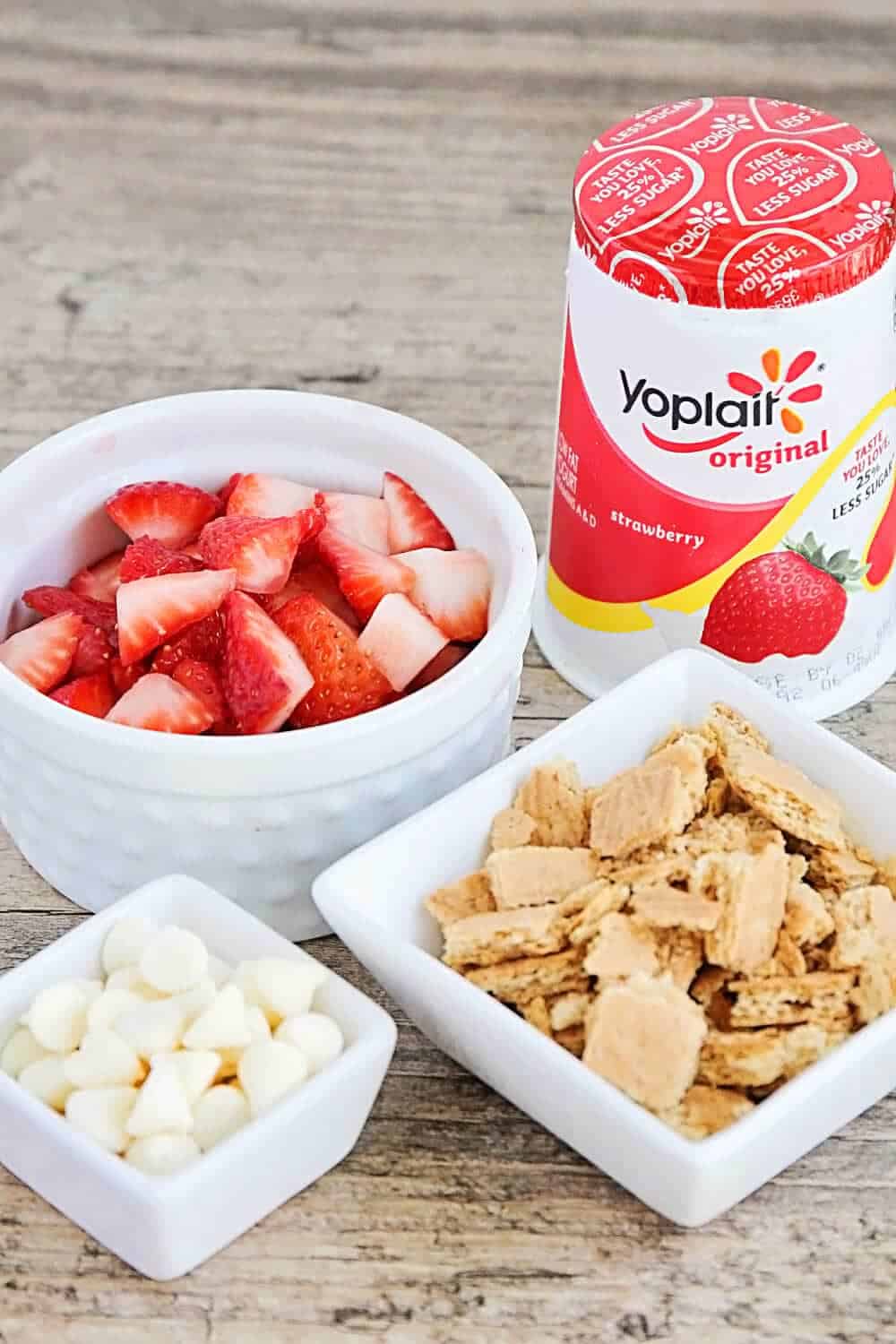 This one was my husband's favorite! I started with strawberry yogurt and mixed in crushed graham crackers, fresh strawberries, and white chocolate chips to make a delicious sweet treat. It tasted just like a fancy dessert but was ready in a snap. This would be perfect for a late night snack when you're craving something sweet!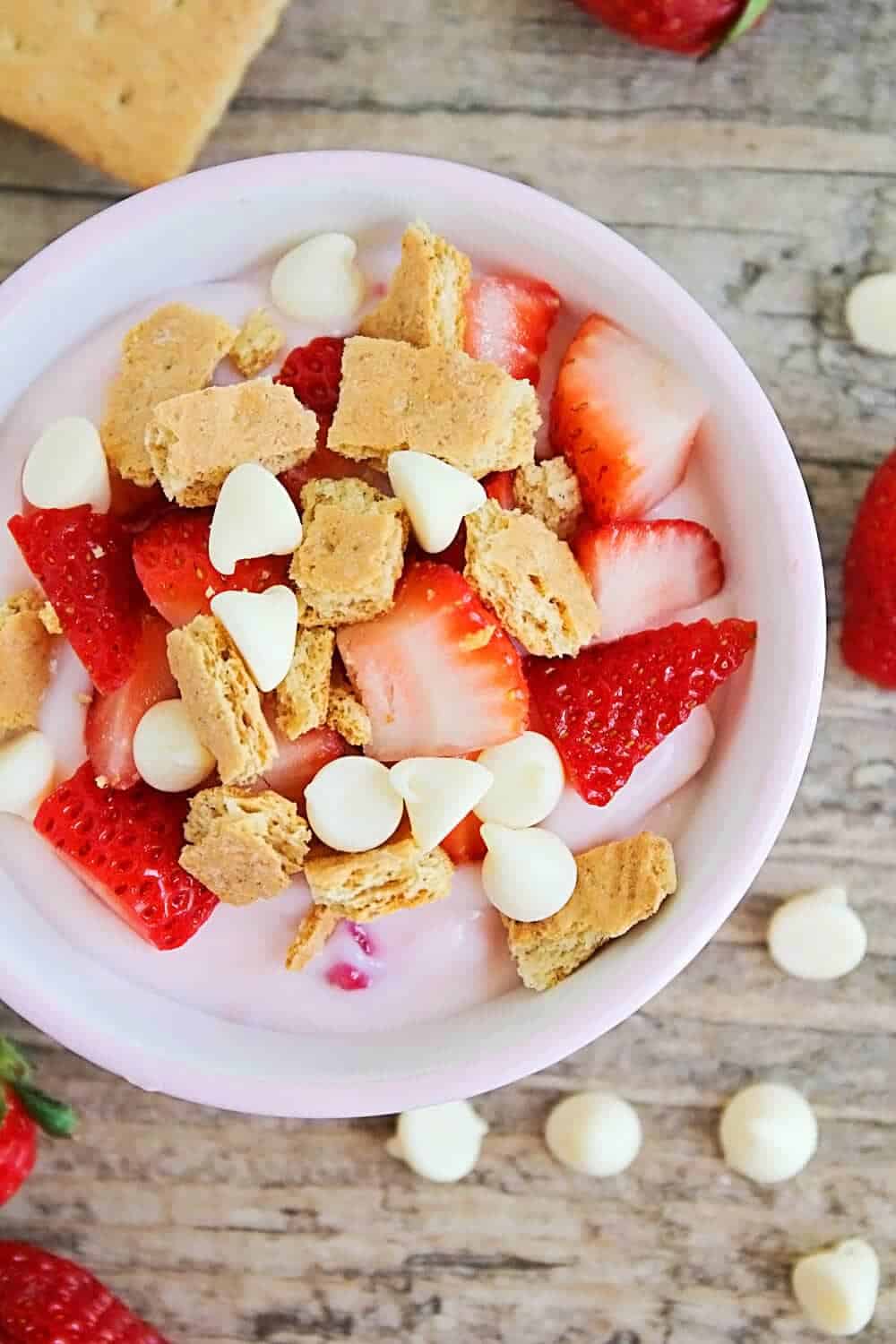 I love how just a few simple ingredients can transform a cup of yogurt into a flavorful and unique treat!
This post was brought to you by Yoplait. All opinions are 100% my own.