Fall is quickly approaching…and that can only mean one thing. Pumpkin flavored EVERYTHING! People either love it or hate it and I'm definitely one of those that LOVES pumpkin season. I love the combo of pumpkin and cream cheese, so I made pumpkin cupcakes. They wouldn't be complete without my FREE 3D Pumpkin Cupcake Toppers!
These toppers would be great for anything fall themed, but you can also use them for Halloween. I baked my cupcakes in pastry cups and glued a bow to the front to give them an extra cute touch!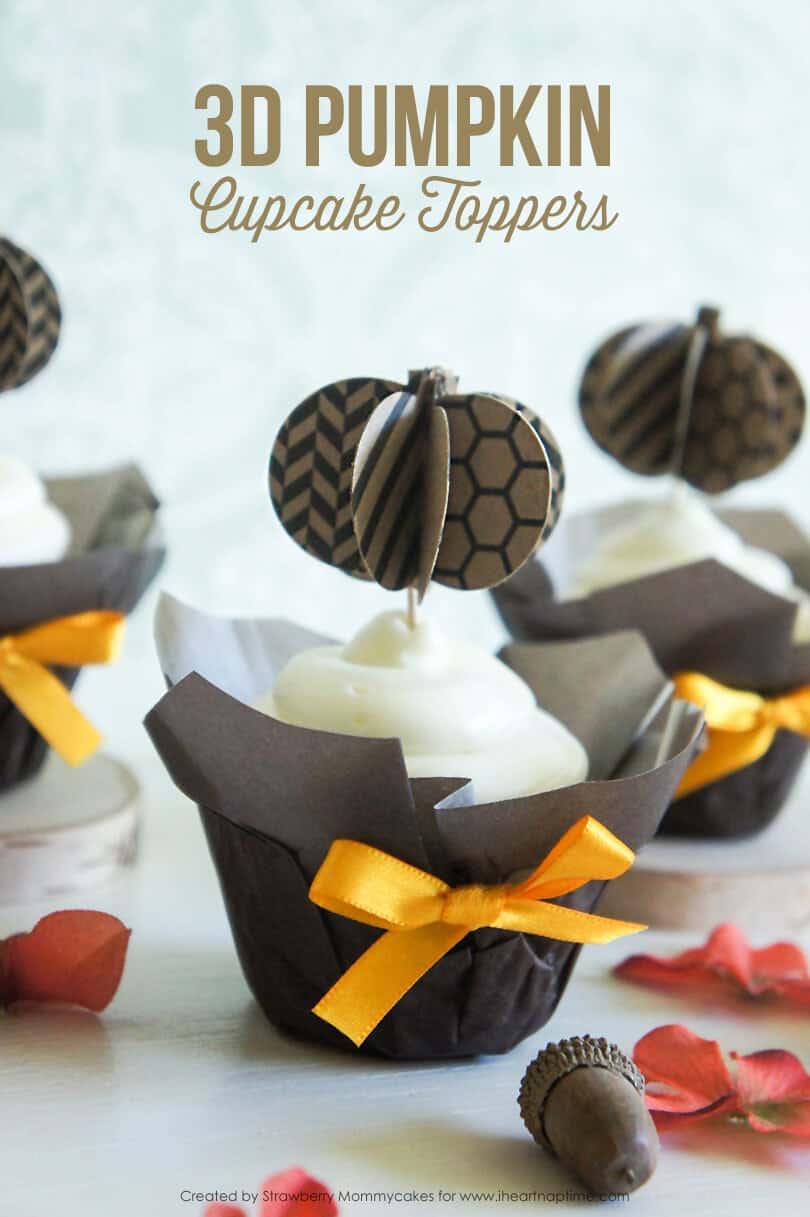 Supplies:
FREE Printables

Silhouette Cameo or scissors
Craft paper (I bought mine at Hobby Lobby)
Tootpicks
Hot glue gun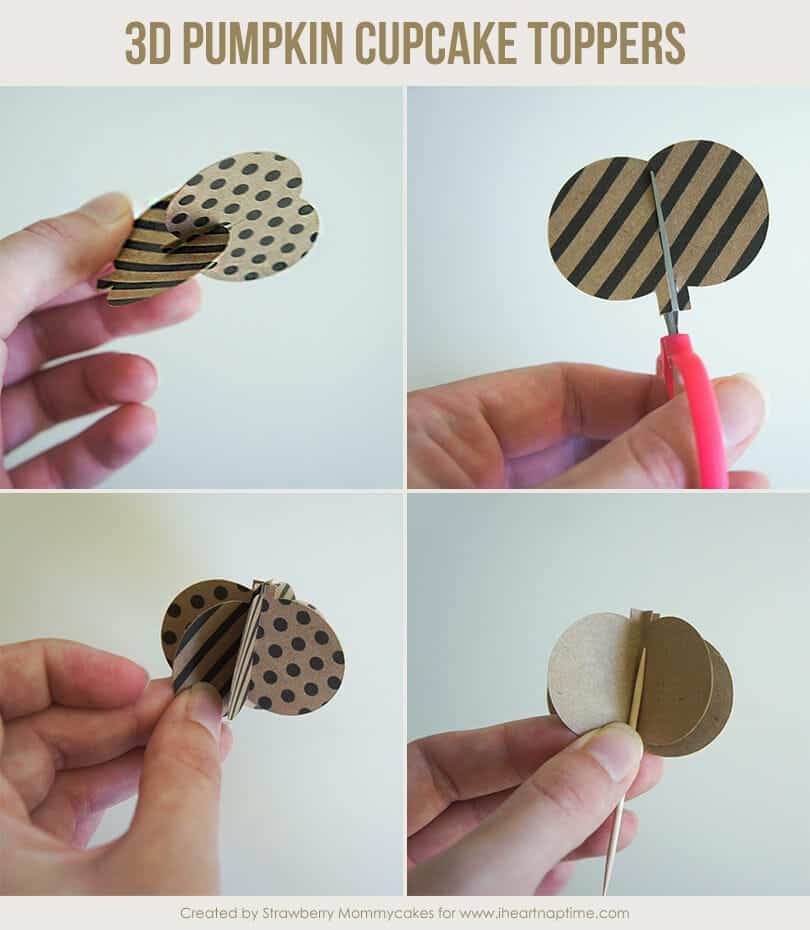 First download and unzip the file.
Print and cut out the pumpkins. Cut a slit in the middle as shown in the printables.
Attach one pumpkin with a bottom slit to another pumpkin with a top slit. No need to glue.
If you want to add 2 more pumpkins, cut the slit almost to the bottom (or top) of the pumpkin.
Slide it onto the pumpkin. If you need to, put a little hot glue on the inside edge to hold it in place.
Glue a toothpick to the back of the topper.
I don't know about you, but I think that a good display actually makes food taste better. These were amazing! You can find the link to the cupcake on my blog. I'll be posting my cream cheese frosting recipe later this month, too. It's so good, it would be a sin to keep it to myself ;)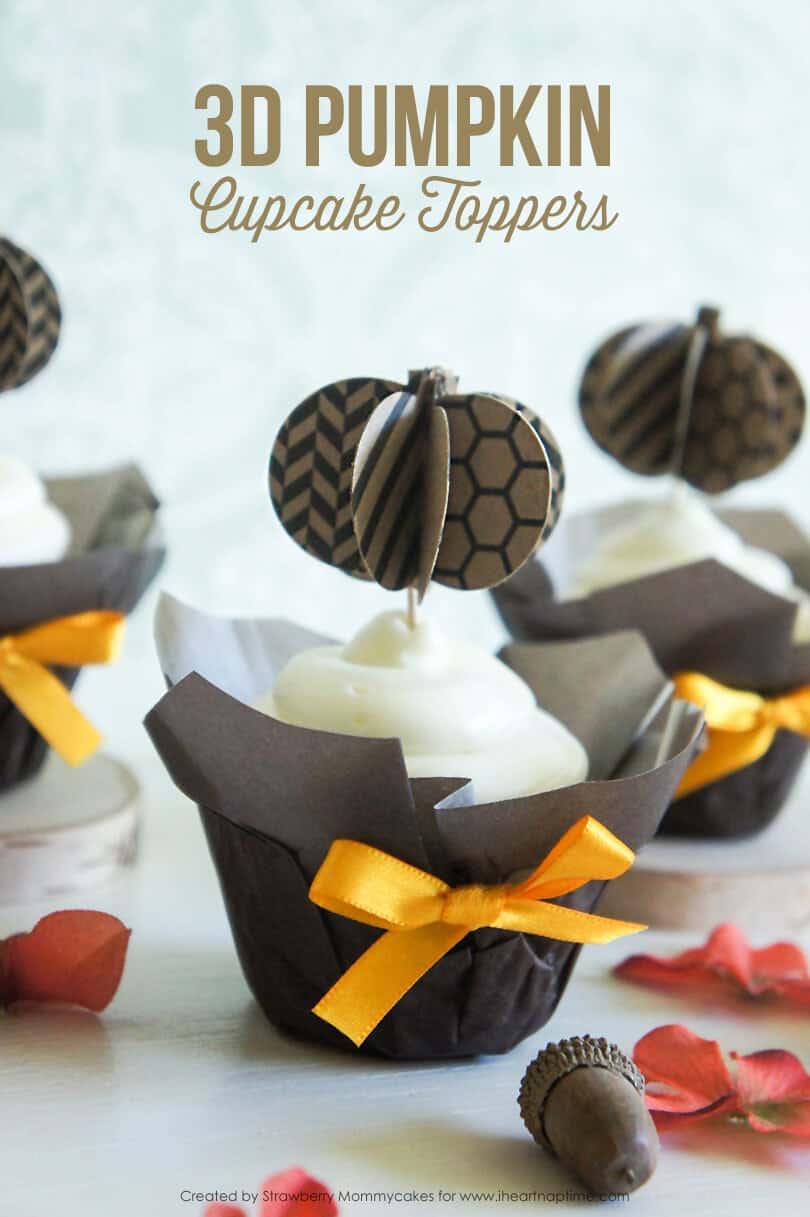 What pumpkin recipes will you be trying out this year? I have a pie I made last year that I only got to try two bites of last year (long story) that I'm making again. I'm going to make them into mini pies and top them off with these cute toppers! I'm so excited for fall this year!