By Amy of Ink'd Design for I Heart Nap Time.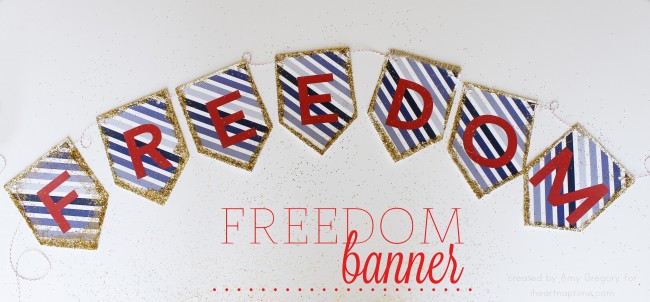 One of my favorite things about summer is the opportunity we have to celebrate our freedoms. From Memorial Day to Independence Day I love the chance to teach my kids about their freedoms…and okay, do some crafting. If there is anything you should know about me, spray adhesive & glitter are my jam, so naturally, I had to glitter my banner's edge. If you're up for the mess, go for it, if not, use it as is.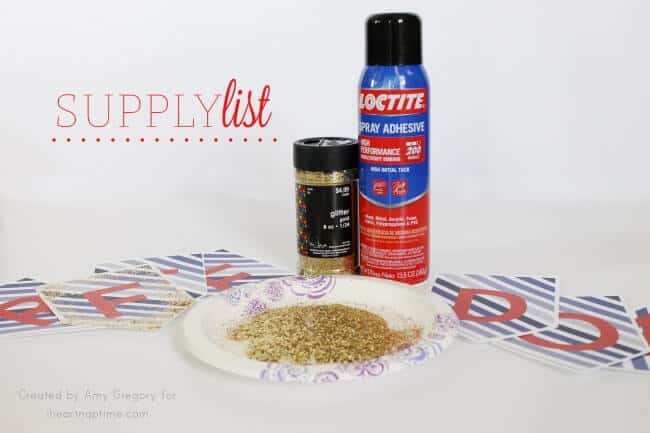 All you'll need to glitter your edges, is spray adhesive, along with the glitter color of your choice. I'm always partial to gold. Print out your banner pieces & get them cut out & holes punched.
Pour your glitter out onto a paper plate, then head outside & spray the edges with the adhesive — you'll over spray, don't worry it dries clear.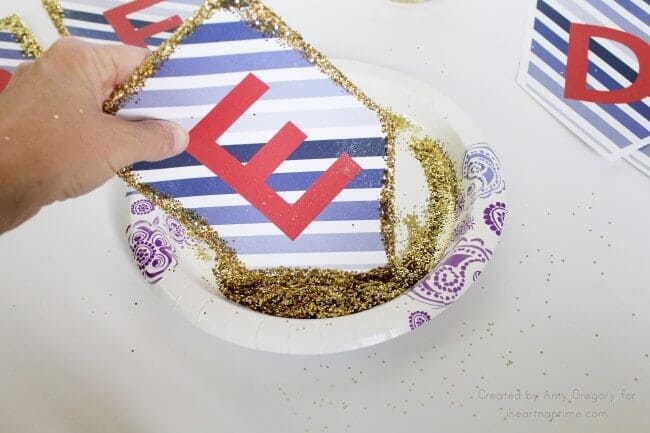 But you'll just want glitter on the edges, so dip it into your pile of glitter, like so, to only have it stick there.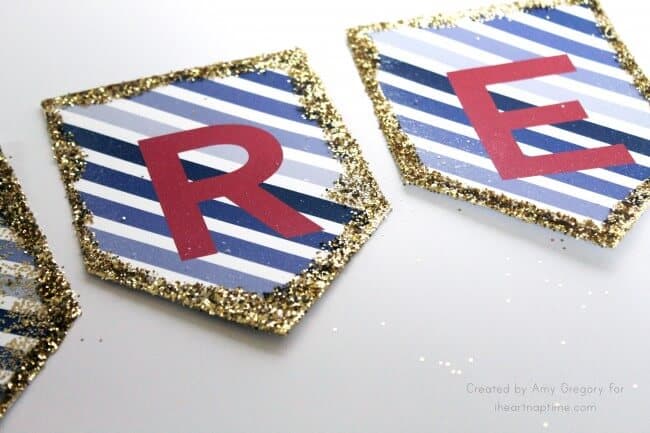 Let it dry & then string & hang. And then, celebrate. Celebrate your family & your summer & your freedoms. Happy 4th.
You can download all the pieces for your 4th of July banner, here.
For more of my adventures with glitter & spray adhesive, head here and here.