Hello friends! Happy Monday! I can't believe it is already July 1st. I'm SO excited for the 4th of July! It is one of my families favorite holidays.
Over the weekend I realized I hadn't put up my 4th of July decor… who are we kidding, any decor for that matter LOL… so I thought it was about time! I spent a couple hours and created this festive mantel with things I had from around the house. It's been super rainy here in Ohio the past week, so it's been a little hard to take pictures inside, but these work. Just in time for the 4th! :D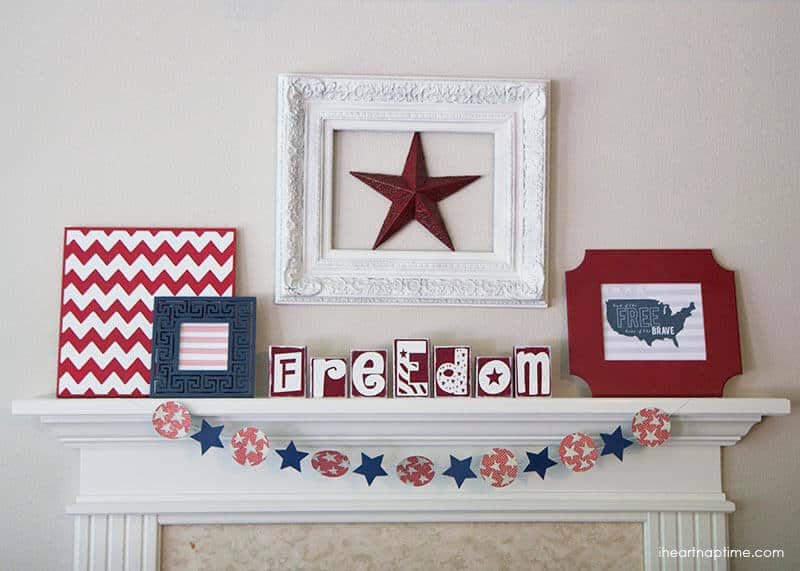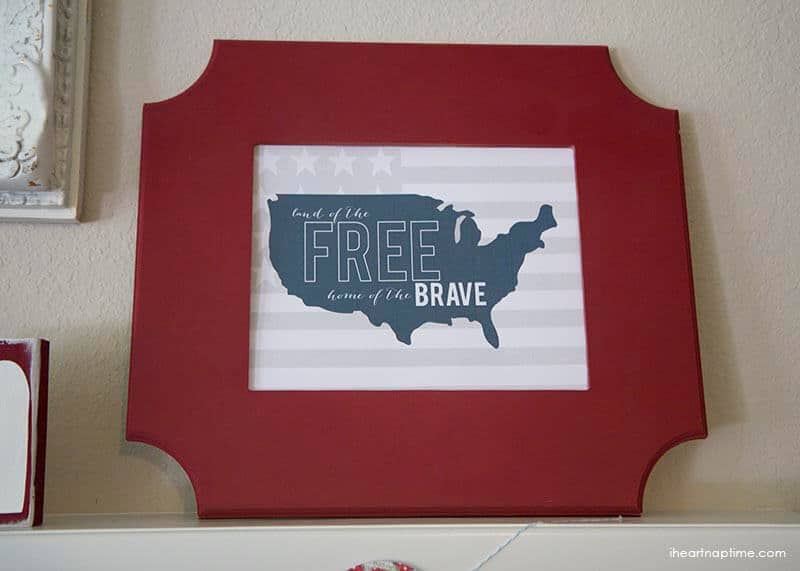 The first thing I did was print out this free download here and put it in this fun red frame (Jaxon frame from Poppyseed Projects). Next I placed a red star in a thrifted frame I spray painted white. The I made the chevron art from a Poppyseed kit.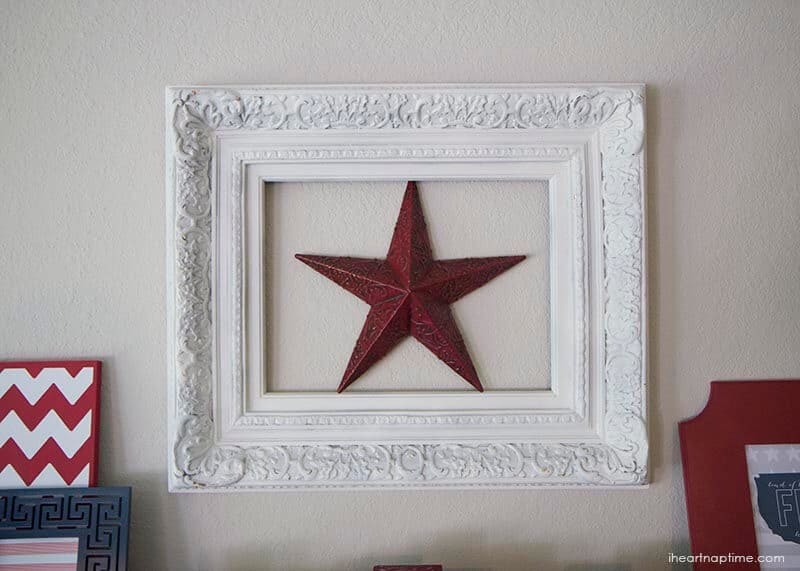 I added a little bit of washi tape to a white piece of paper to put in this navy blue frame. Easy and inexpensive!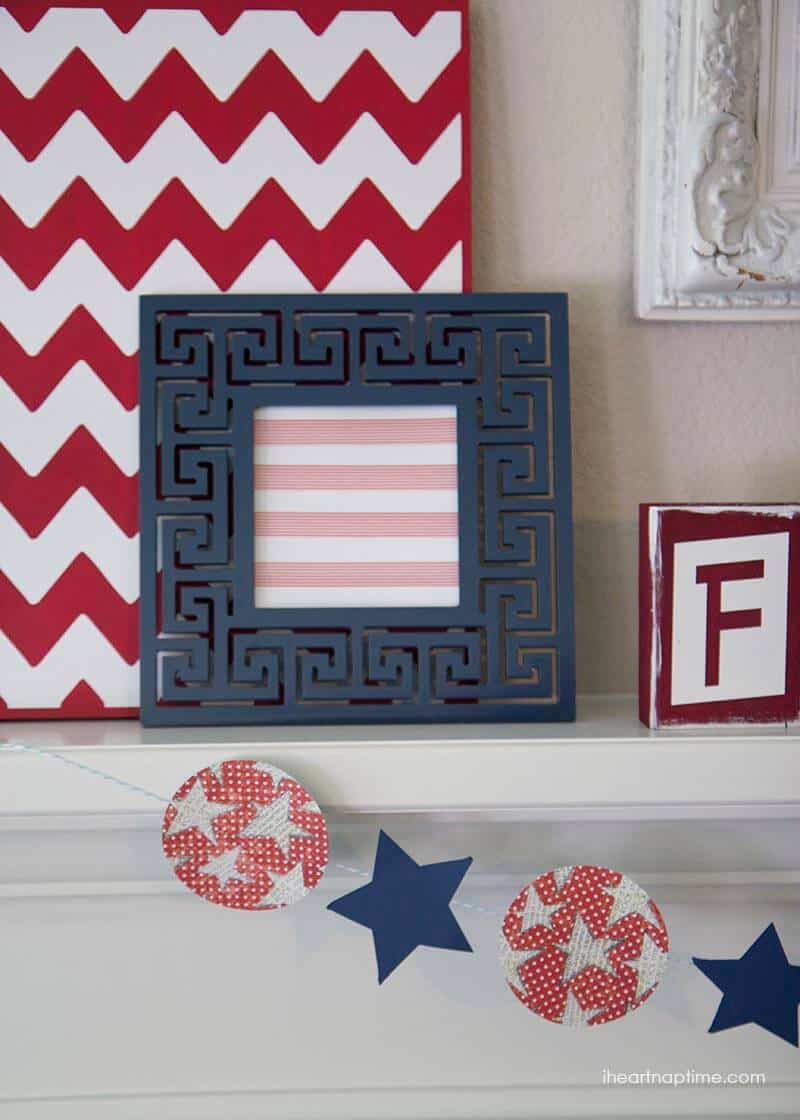 I  made this banner using my Silhouette machine. I also made the freedom blocks with my Silhouette last year.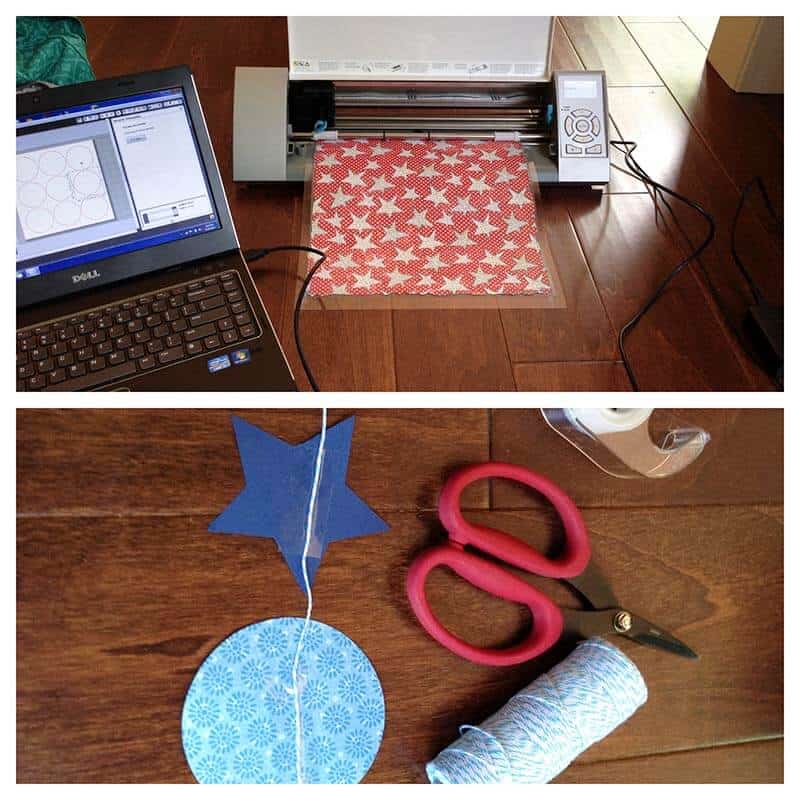 All I did was cut out circles and stars and taped them to a piece of twine. Super easy and something ANYONE can do.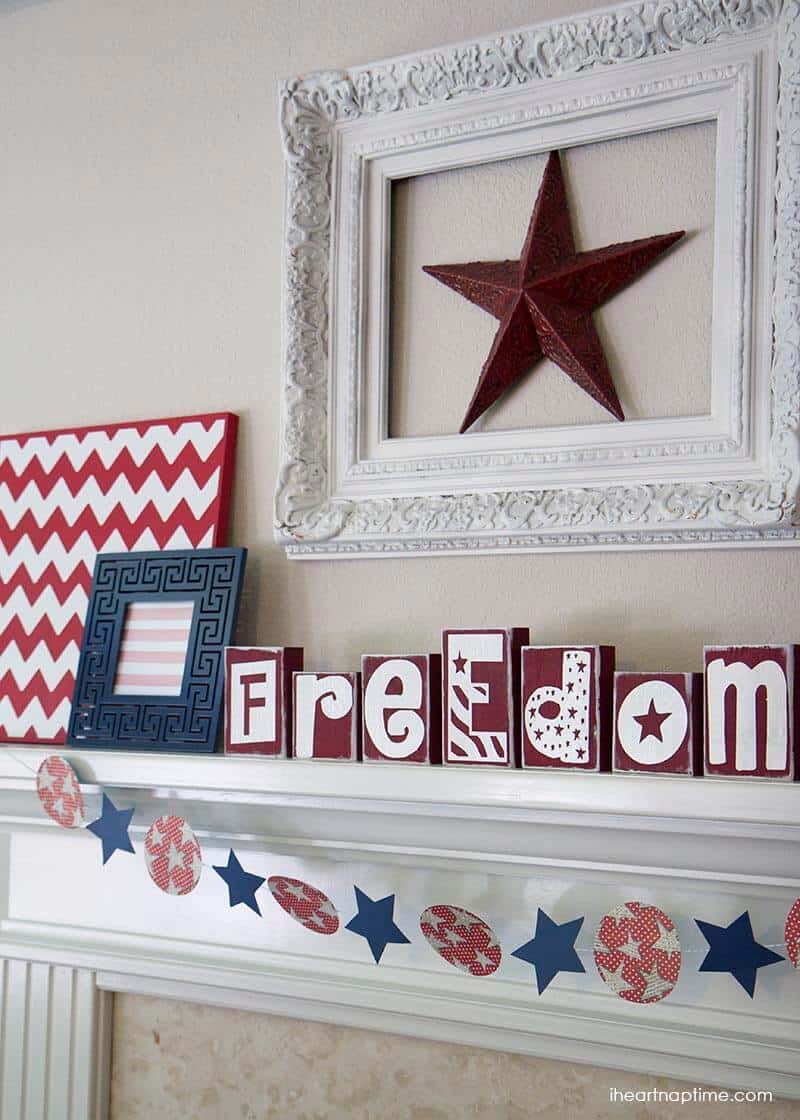 Have you decorated your mantel for the 4th?!