DIY Heart Baby Leggings – easy to make and absolutely adorable heart baby leggings! An easy tutorial that is flexible for any size.
Hi Friends! It's Katie from Made to be a Momma here again and I am so excited to be able to share another sewing tutorial each month this year again! Two months ago we welcomed our third child which happened to be our first baby girl :) and I have been loving all the bows and color pink that came with her.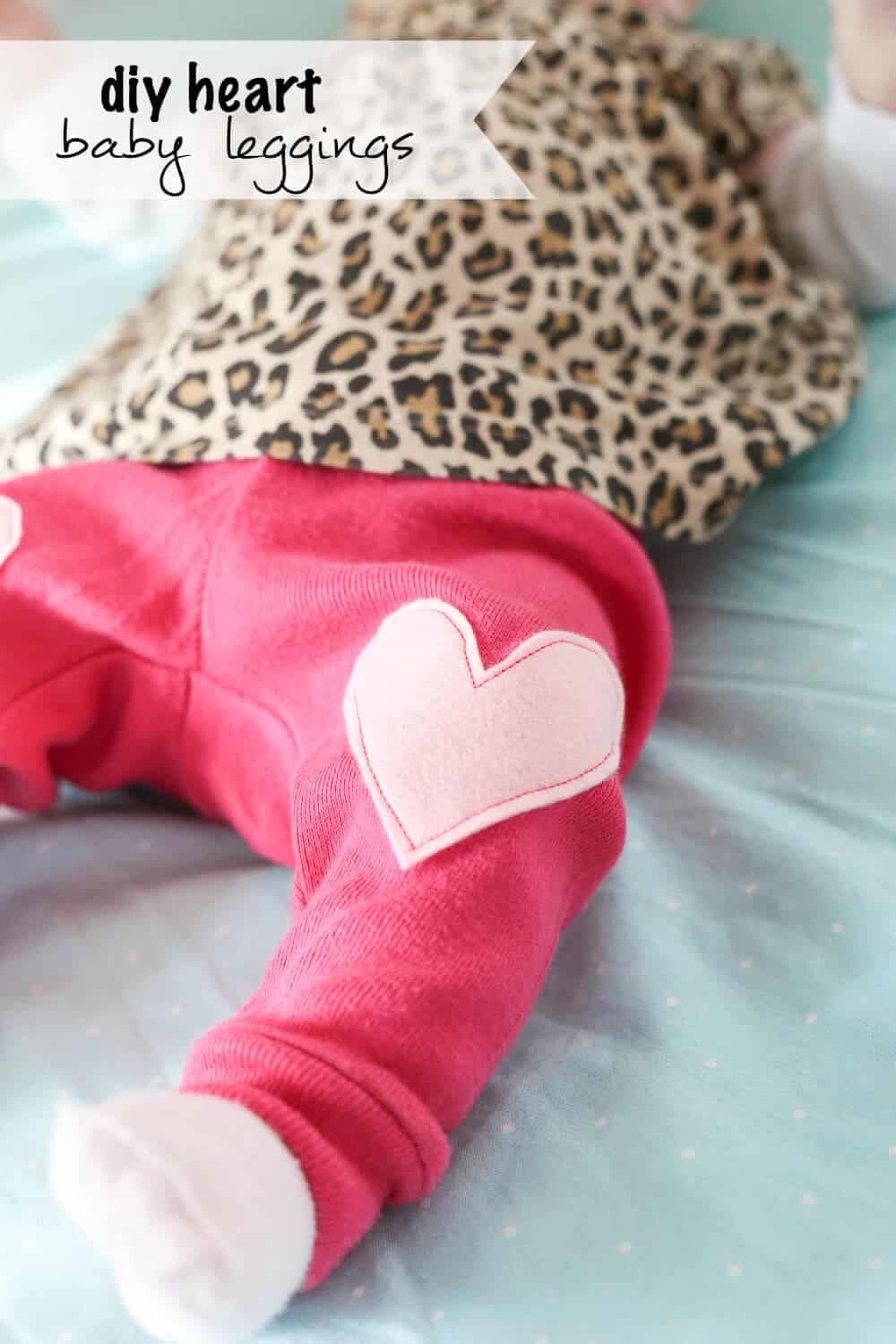 I wanted to show you all how simple and inexpensive it is to make these heart baby leggings. I made the heart patches out of felt so I didn't have to worry about frayed edges but you could always use a cotton fabric and zig zag stitch the edges to prevent fraying.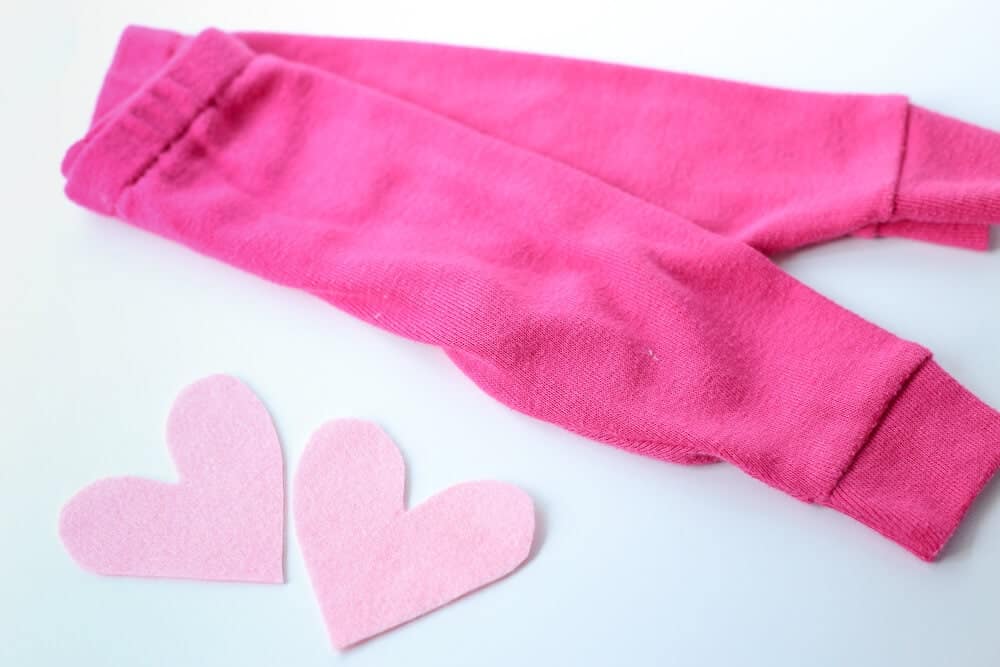 SUPPLIES:
1 pair baby leggings
Two small hearts cut out of felt, size will be determined by the age/size of your child
Heat N' Bond Fabric Adhesive
Sewing machine
First you will need to cut out your heart felt pieces. Cut out two smaller hearts out of your heat n' bond adhesive and adhere to the back of your felt hearts following the direction on the package. Typically you use a hot iron with no steam to adhere the glue adhesive to the fabric/felt.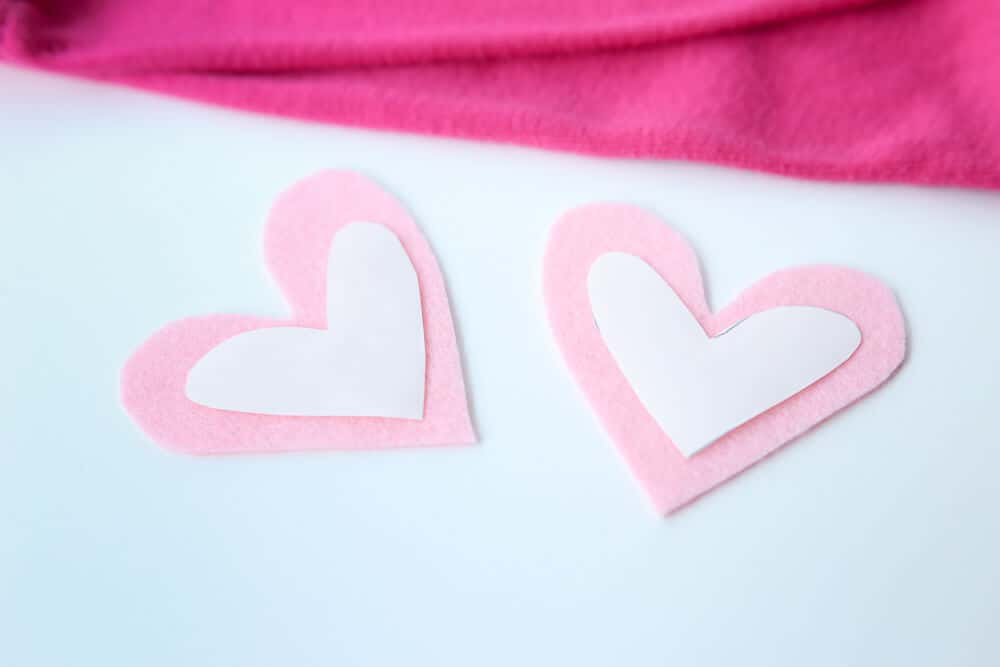 Peel off the Heat N' Bond paper and iron on heart pieces to the knee part of the baby leggings. You may need to put the leggings on your baby to determine the right placement.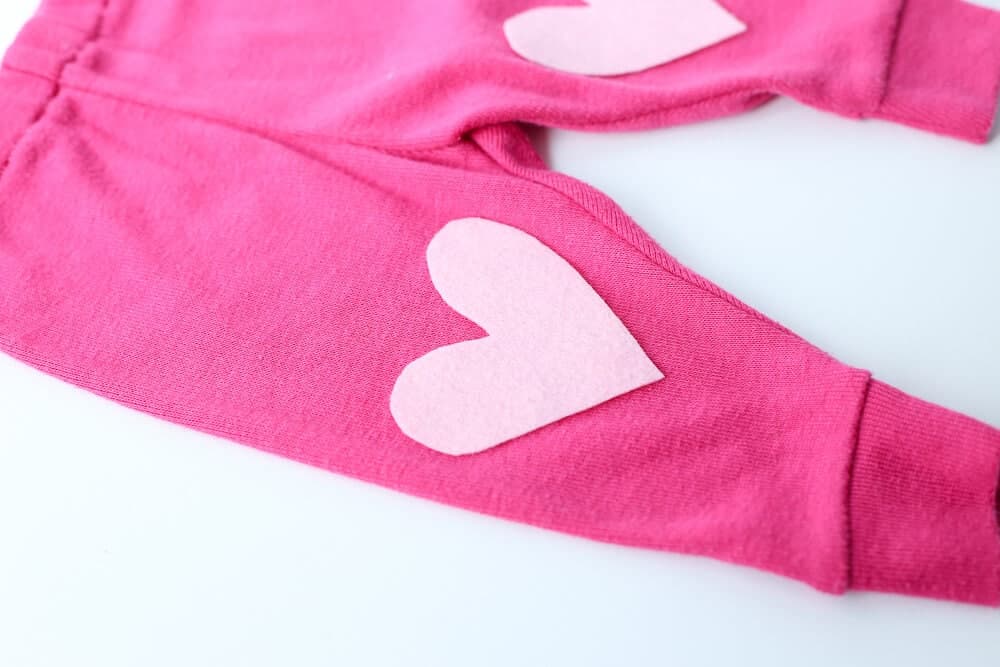 I picked a contrasting thread that matched the leggings color to make the hearts stand out more.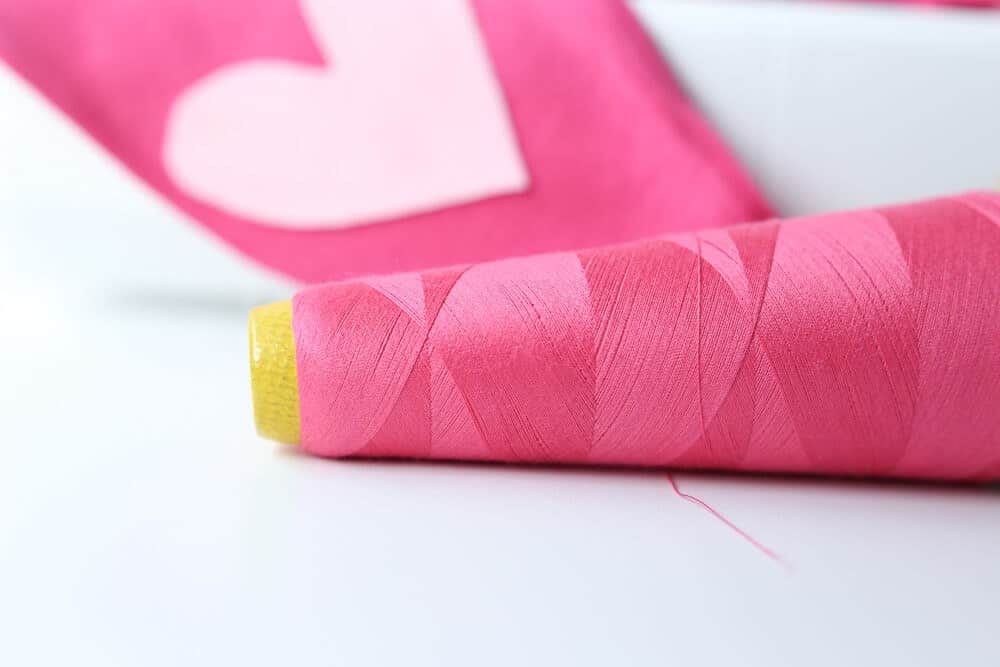 Now this part can be a little tricky, you need to wiggle your baby leggings on to your sewing machine to be able to top stitch around the heart. Move around carefully to make sure you don't catch any other part of the legging. If you are sewing your leggings from scratch you can always do this step before you sew the pants together. Another option would be to carefully use a seam ripper to take the bottom part of the leggings apart. You would then sew around the heart and sew the leggings closed.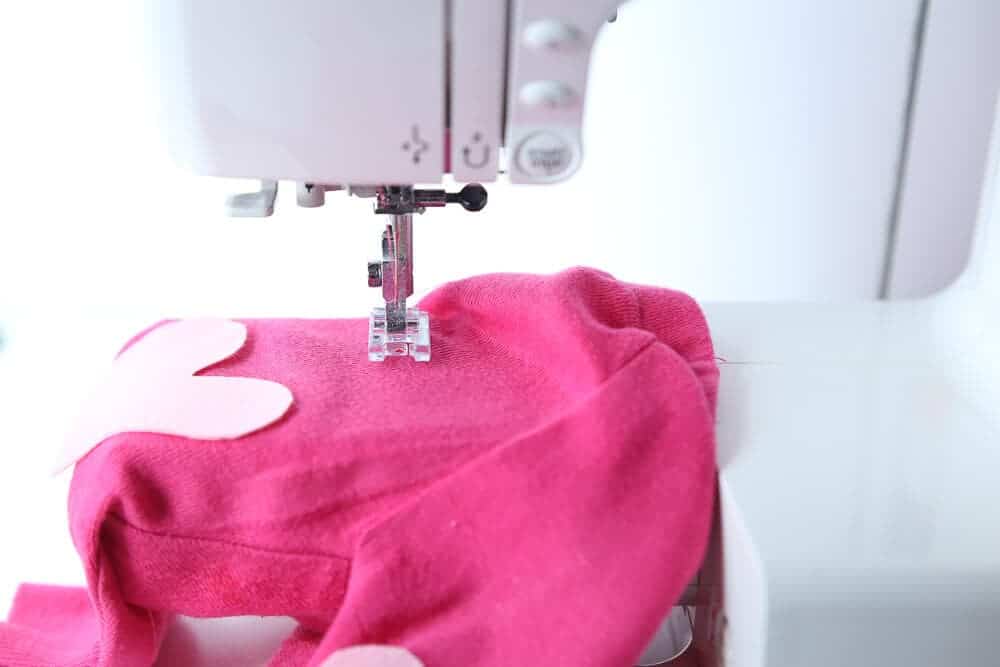 I think using the contrasting thread really makes the heart patches stand out but feel free to use the same color thread as your heart if you don't want the thread to be as noticeable. Either way it will look super cute on your sweetie!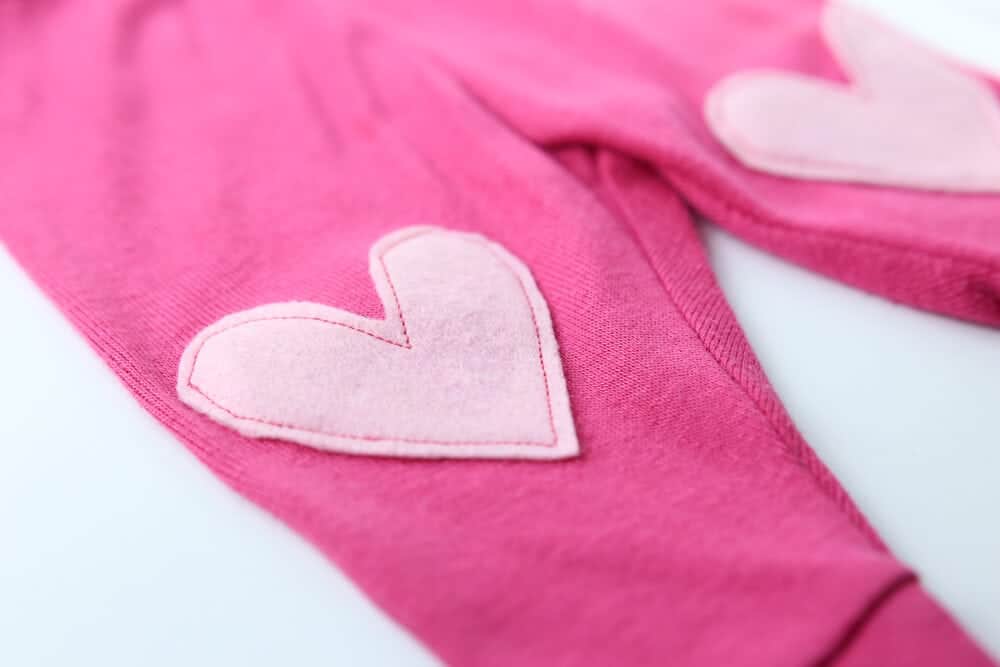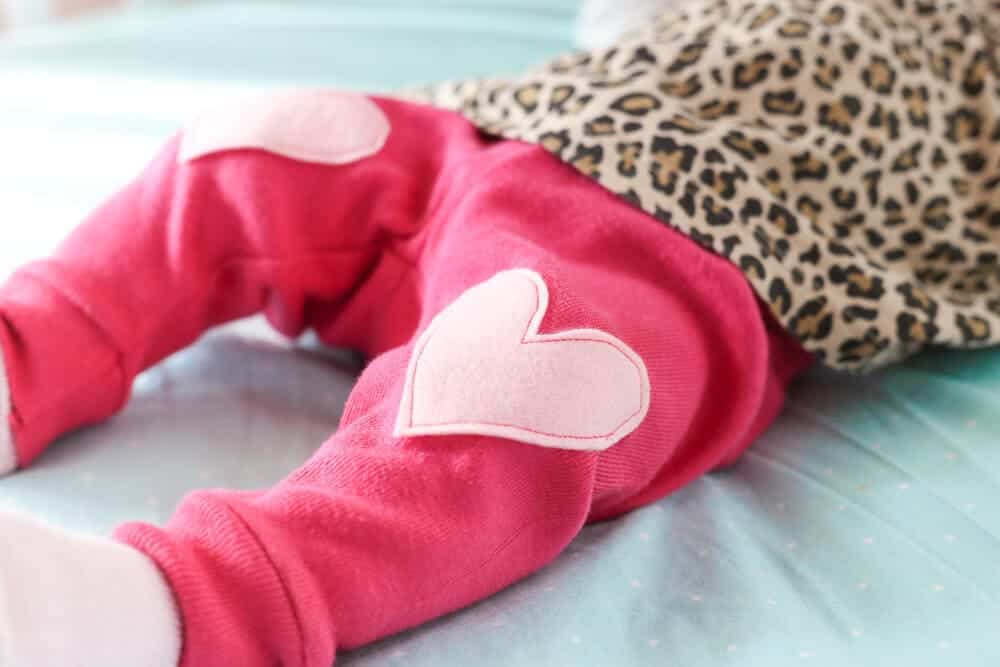 Thanks, Katie!
Aren't these leggings adorable? If you enjoyed this easy craft, you'll like these too!