A conference to remember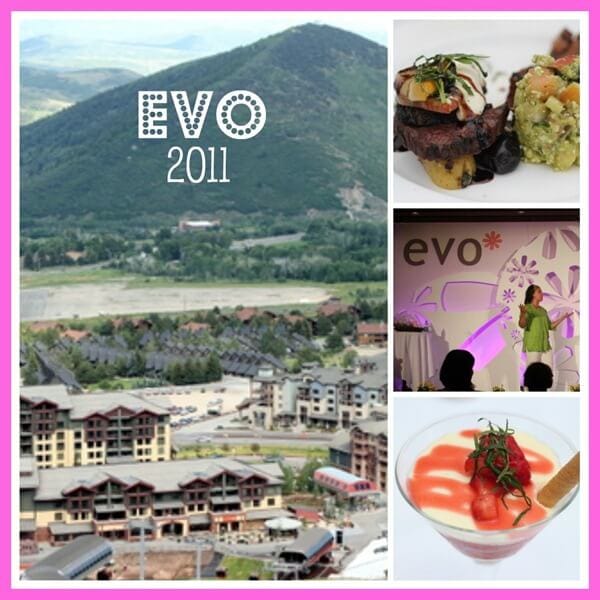 I had an amazing time at theEVO conference in Park City, Utah this past weekend. Thanks to Jyl from Mom it Forward and Rachael from Today's Mama for putting it all together. I was lucky enough to win a ticket and I'm SO grateful for the opportunity I had to go. They did a fabulous job! We all had such a great time. I cannot wait for next year.. I'll definitely be going back!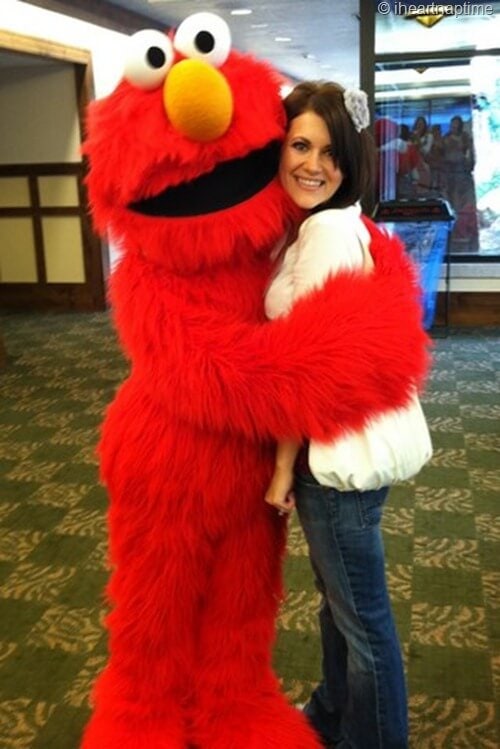 I met the sesame street crew and had to snap this picture for my son. He loves Elmo!

MY OTHER RECIPES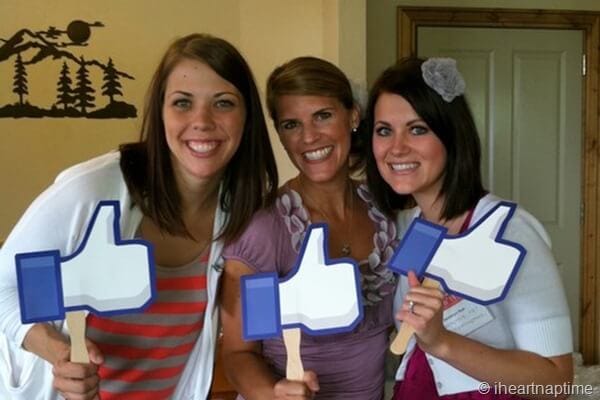 The first day we visited all of the sponsors suites. Here's Mandy, Laurie and me in the kodak suite.They spoiled us with yummy treats. I loved the New Balance suite too.. I got a new pair of tennies! yay!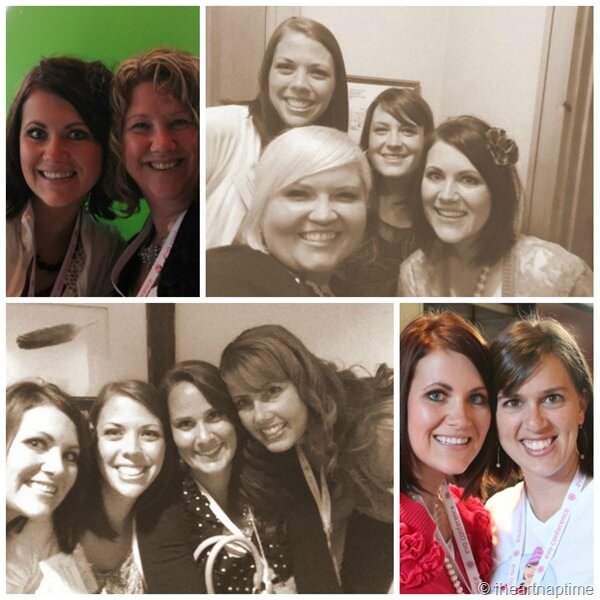 Hanging out with some of my dearest blogging friends… kim, mandy, shelley, kami, amy, jen and marie.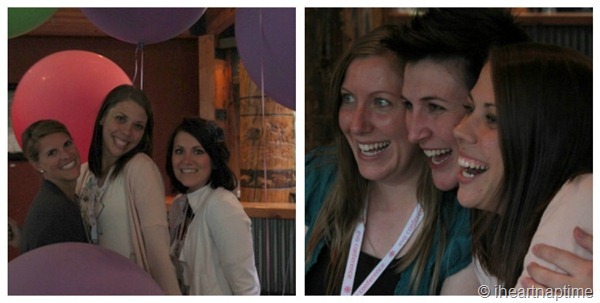 There's cute Ashley, The Snow Mamas and Kendra.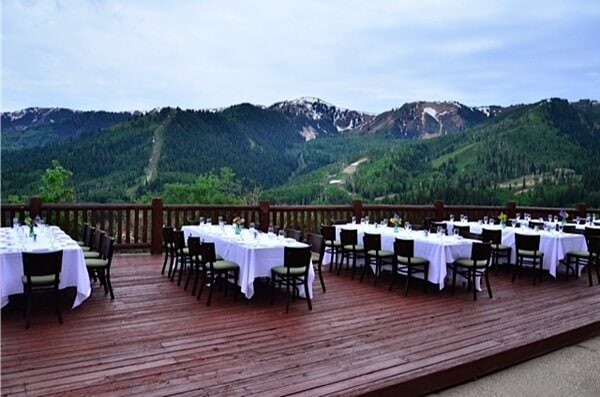 Each day they had different workshops and Friday I had the opportunity to attend Helen's (from Tartlette) food&photography workshop. We started with a gourmet lunch with this AMAZING view. I was in heaven. It was beautiful! It felt so nice to get out of the heat.
I had a great time hanging out with Heather…we always have fun collaborating. :) Photo via Heather.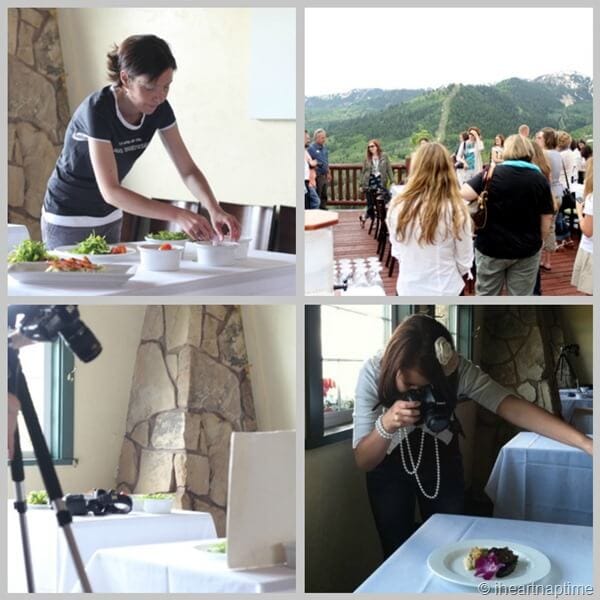 Here are some pic's I snapped from the workshop. I learned SO much! Helen is so talented, and all of her pictures are gorgeous!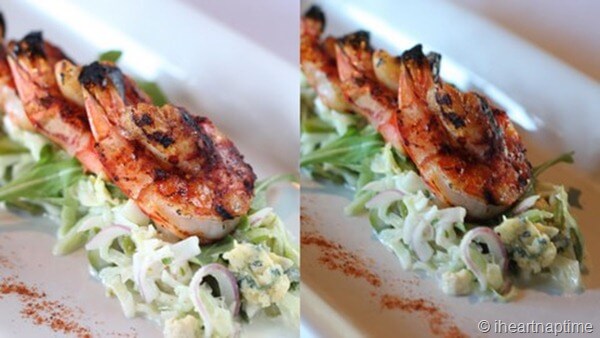 One thing I learned was to use a white foam board  (less than a buck) to bounce the light off your subject. It creates an even glow over and takes away shadows. Notice in the photo on the left it looks brighter than the photo on the right. I didn't change any of my settings… just put up the white board a few inches from the plate. Amazing!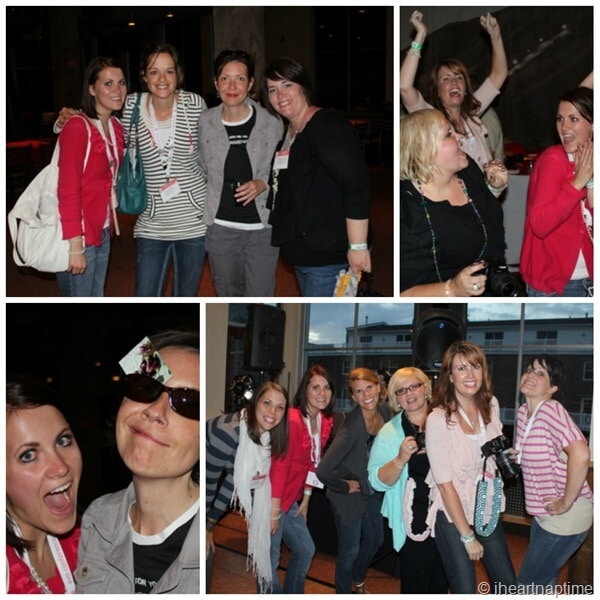 At night we partied!! It was SO much fun! I seriously haven't had that much fun in a long time. Sometimes It's hard for me to let go and just have fun when I'm fulfilling my "mom duties." But I realize I need to more often.. it felt good! We danced all night long Friday night and stayed up till 3 am chatting and eating chocolate.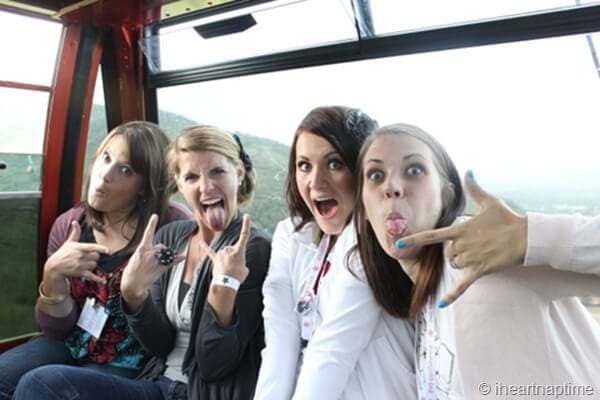 I had the BEST roomies ever! Kami from No Biggie, Laurie from Tip Junkie and Mandy from Vintage Revivals. They were so much fun! I miss them!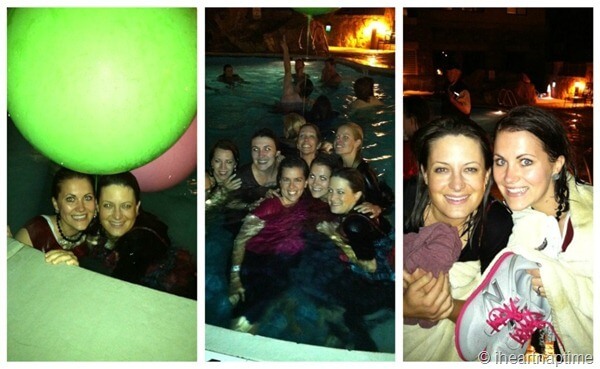 The last night after the closing remarks (by Merakoh –who was fabulous) a few of us jumped in the pool with our clothes on! It was so fun! There's me and Kami-love that girl! Laurie made this awesome video.
I left EVO feeling uplifted, inspired and ready to take this blog to the next level. I've spent the past few days catching up, but I need to sit down and start going through all my notes. You can expect some exciting changes over the next few months. I've been wanting to make a few changes for awhile now.. just haven't taken the time to do it. I've set a goal though.. and I'm going to make it happen. :)
EVO will be putting all of the sessions up on their blog and I would encourage you to go through those notes. You will learn a lot…I promise!
Here are a few things I took away from the conference… and a few things to think about.
-Think about the story your trying to tell with your pictures.
-Give every story a title. Make it dramatic. Interpret your story.
-Don't ask company's to work with you… ask them how you can help them promote their products. Don't beg, deliver.
-Make your content remarkable.. be the purple cow that everyone wants to stop and take a picture of.
–Creation starts in the unknown. Spend a little time in the dark.
-What is your impossible dream? Where do you want to be in 5 years? Dream Big!  Nothing's Impossible.
Join in! Leave a comment!
Comments