Today I'll be sharing this darling ABC wall art for the play room. School starts Monday, so I thought it would be fun to set up a little work station for the kids with this awesome desk I found at a yard sale. The kids love it! My girl could color all day long! I print off lots of frozen coloring pages at my house. Anyone else? ;)
I ordered my art from Shutterfly and love how they turned out! Find the free designs below. Bright and colorful!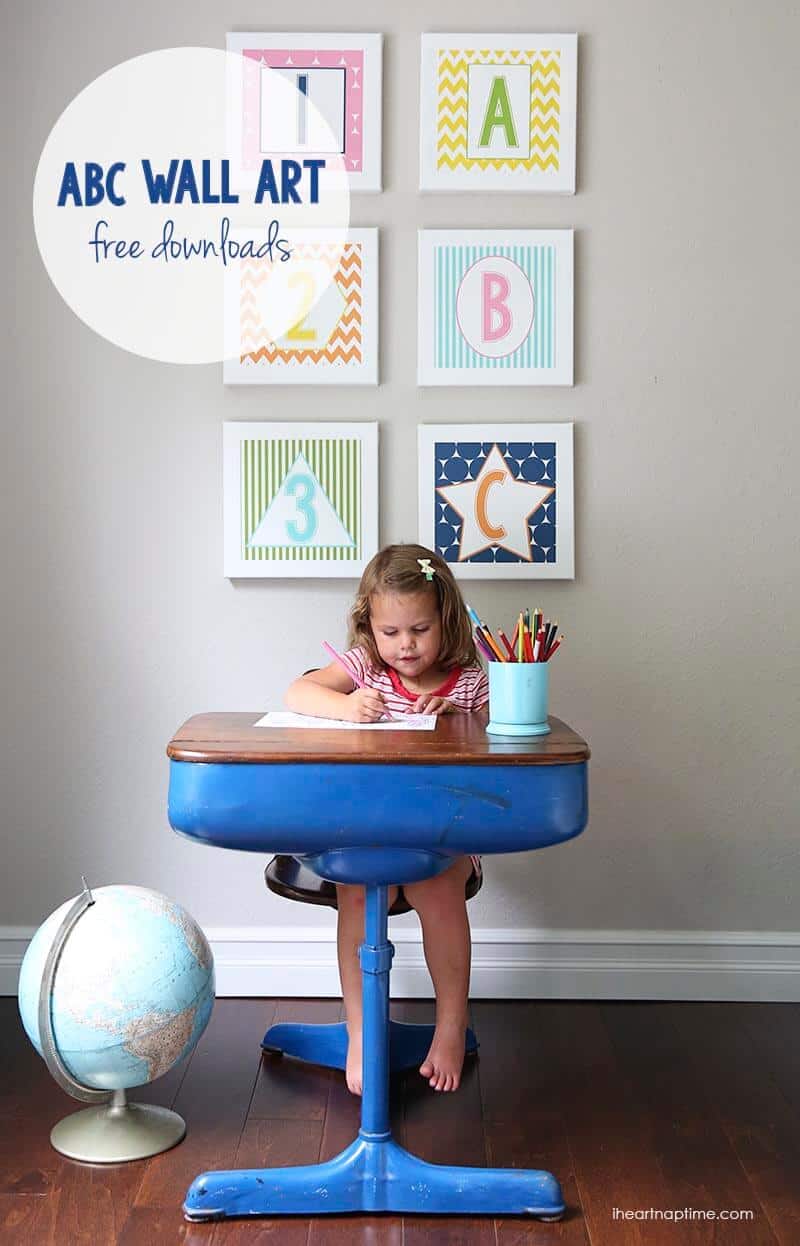 Here's the free designs below, if you'd like to make your own. Or feel free to use them however you'd like. Just please use them for personal use only. Click on the links below and then right click on the image to save to your computer. :)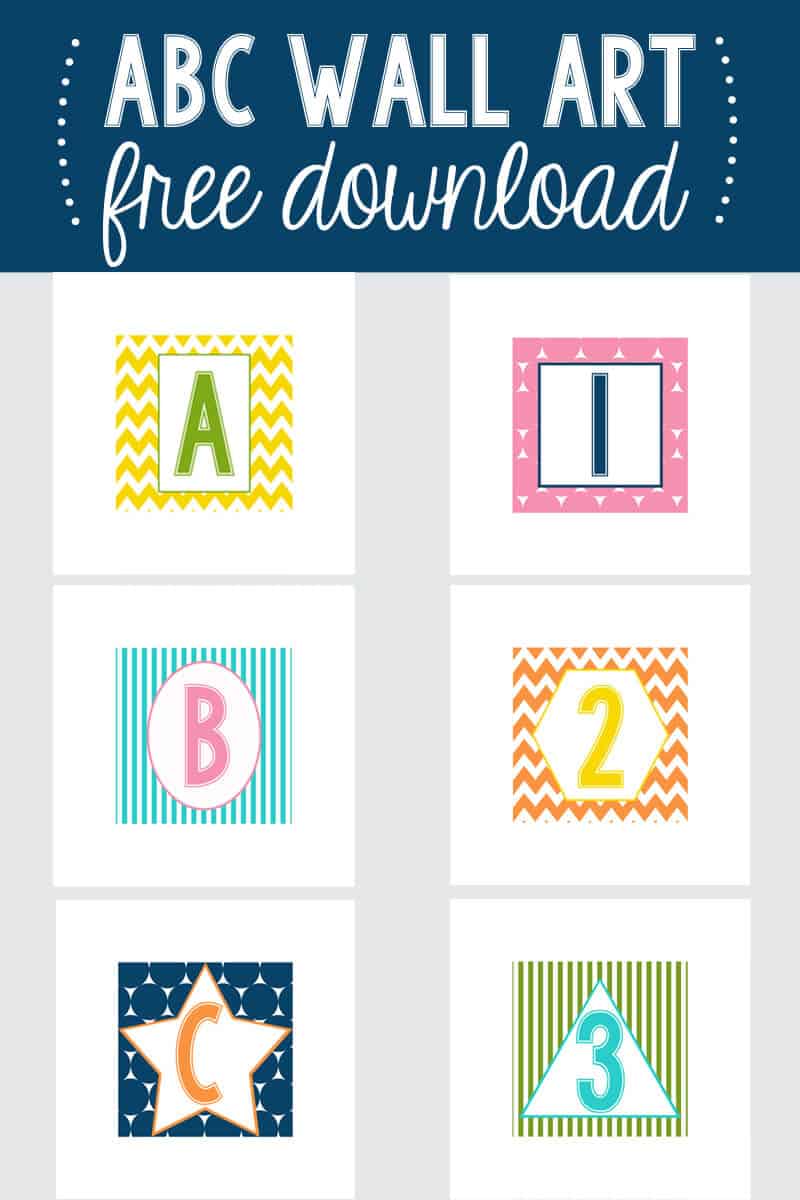 Free downloads
To make the canvas art that I have shown above, head over to the Shutterfly home decor line and select the new Design-a-wall canvas prints. Here's the template I used. Then you can upload the saved image from your computer and place into the design. Arrange the image how you would like, but do not add text. Preview the design and then hit order. It's super easy. I love how mine turned out!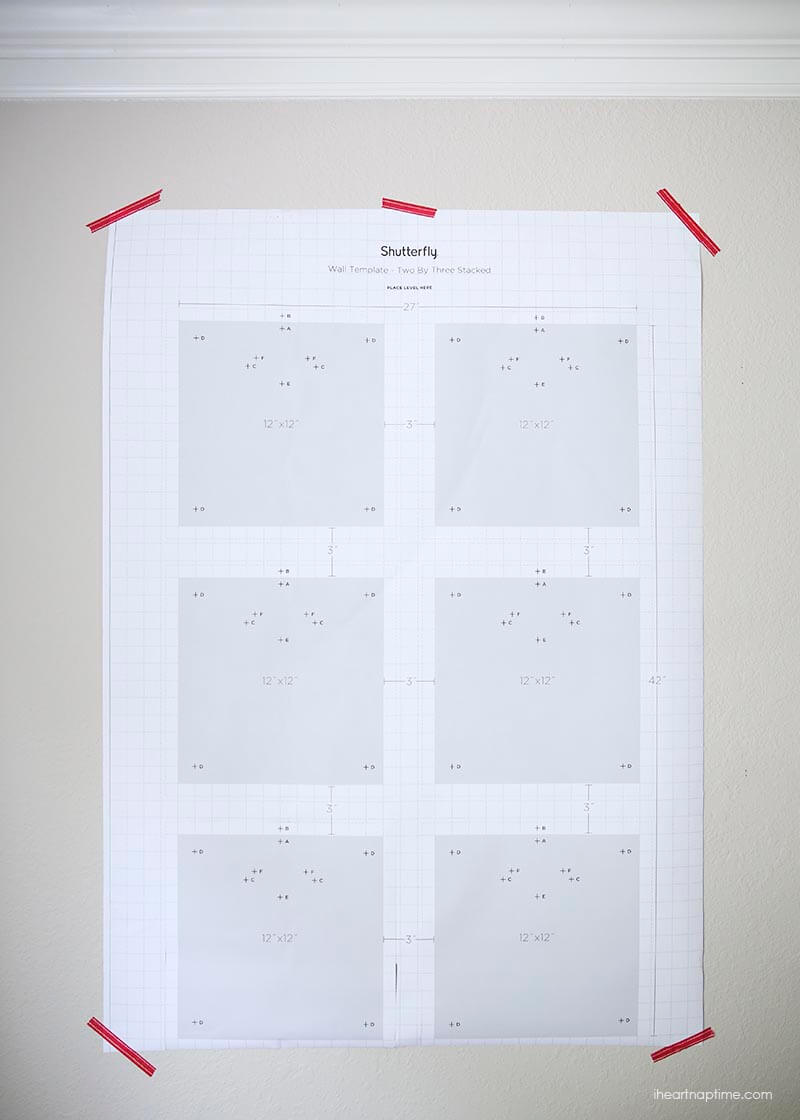 Then when your order comes you can just hang up the template on the wall with tape. You may remember my post last year on how to make a gallery wall where I used a similar technique. Their templates just make it A LOT easier. I promise anyone can create a gallery wall using Shutterfly's hanging template.
Once you tape the template up, just use the handy dandy level they send to make sure it's straight. Then poke a hole in the middle of the line by the A and mark your wall, so you know where to hang it up.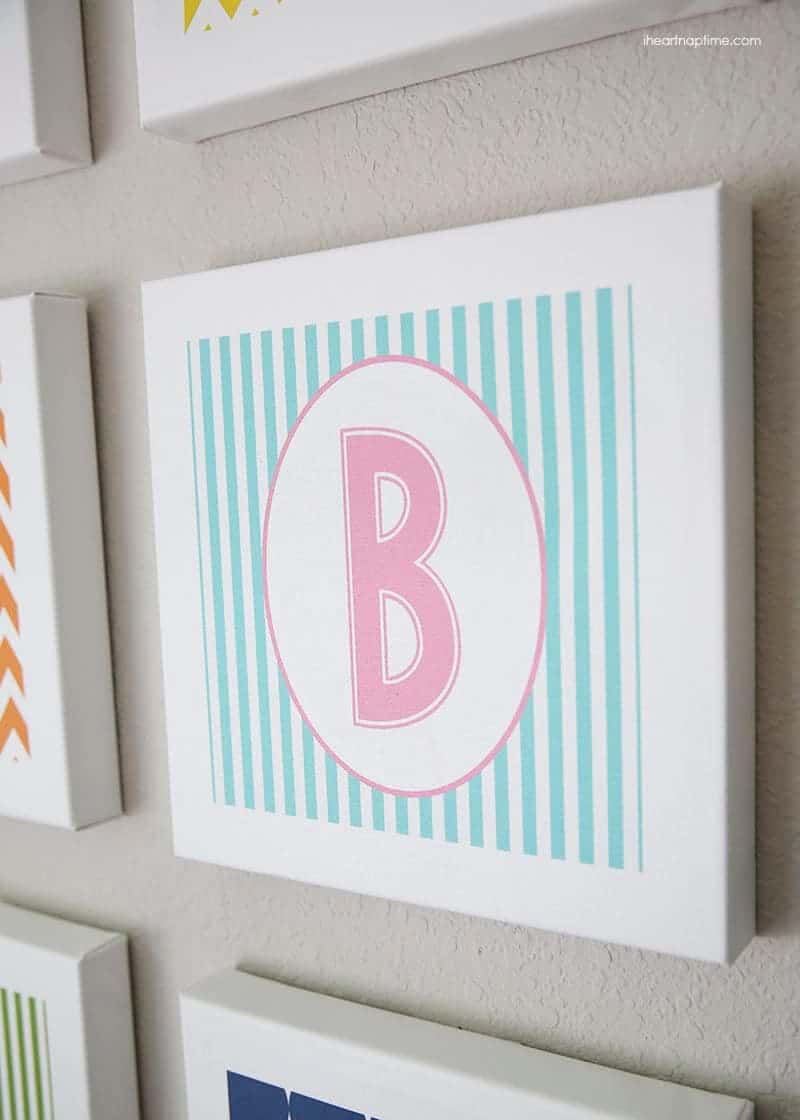 Then you can hang them up where the mark is. I used command strips, because I tend to move things around a lot… but they do come with hangers which is nice.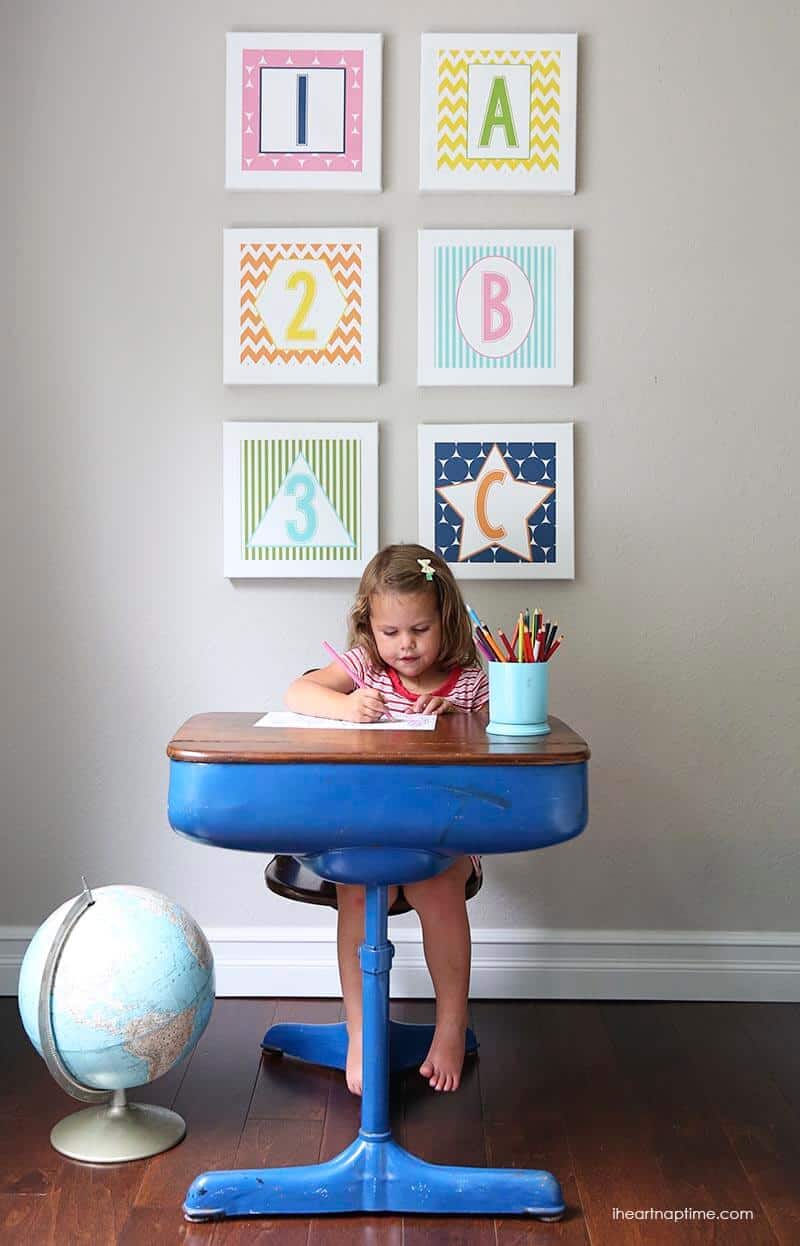 Thanks for stopping by. Have a great weekend friends!
This post was in partnership with Shutterfly. Thanks for supporting the sponsors that allow me to create new content for you guys! :)
Check out more of Shutterfly's home décor on their website HERE. Also, to keep up on new products follow Shutterfly on Twitter, Facebook and Pinterest.