DIY Colorful Abstract Solar System Mobile… a colorful addition to any room!
With each new season, I love to come up with a new color palate and create a few DIY's for my home using this new palate. It's a great way to change out my decor seasonally but keep the change budget friendly as well.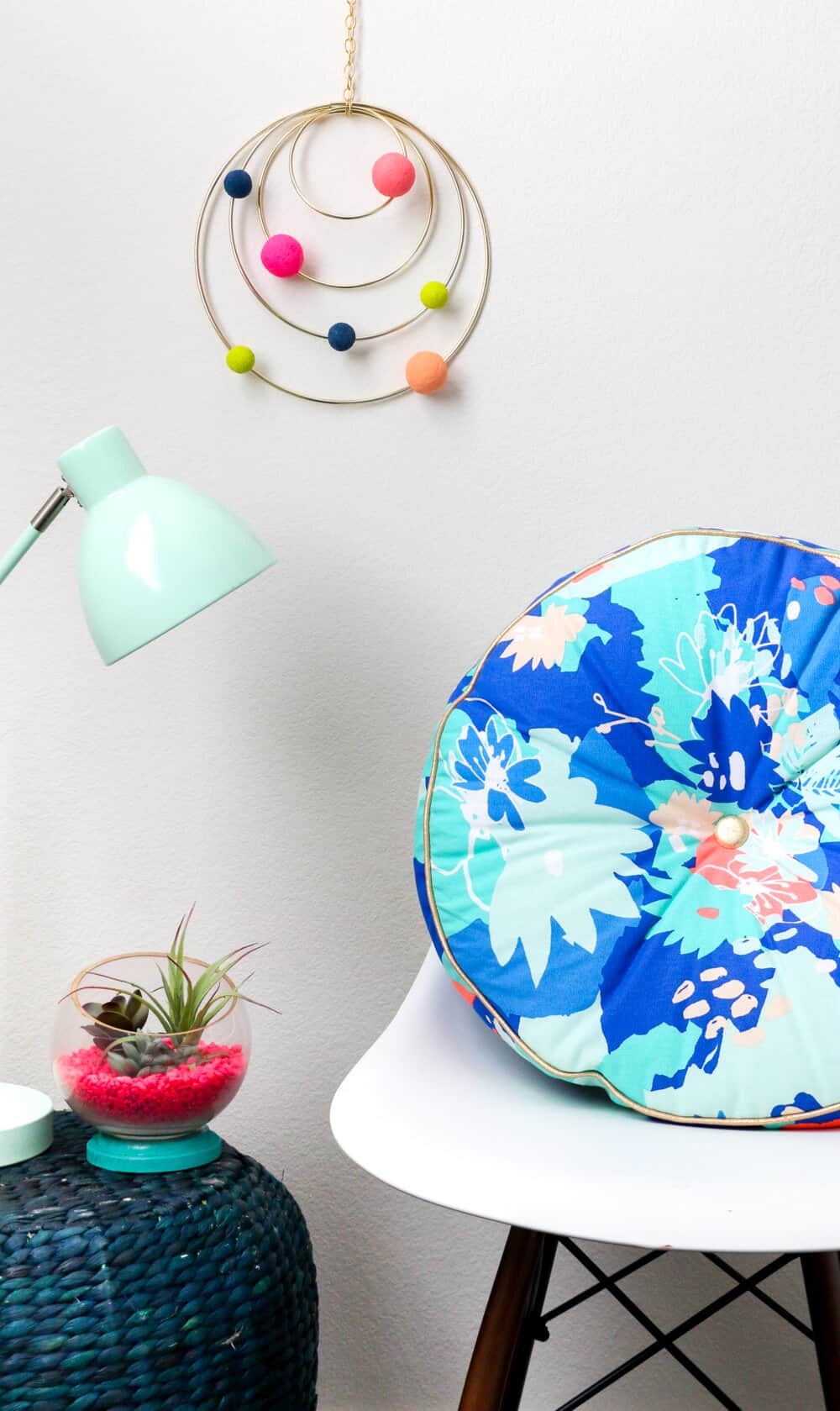 This fall I, Kara, have been drawn to navy, peach, and apple green colors, and I used those to create a DIY colorful abstract solar system mobile. This is not your average baby mobile for above the crib either.
This mobile is really perfect for any room; such as above a kids dresser, above a side table in a reading nook, or even in the corner of a bathroom above the vanity. Or it can simply be hung on the wall as a piece of art.
Wherever you put it, this mobile is sure to add a pop of fun color to your home.
To make your own DIY colorful abstract solar system mobile you will need:
Brass macrame hoops in 4″, 8″, 10″, and 12″
Brass 22 gauge jewelry wire
Pliers
Durafoam balls in various sizes from 1/2″ to 1″
Acrylic craft paint
Paint Brush
Hot Glue
Heavy duty jewelry wire for hanging the mobile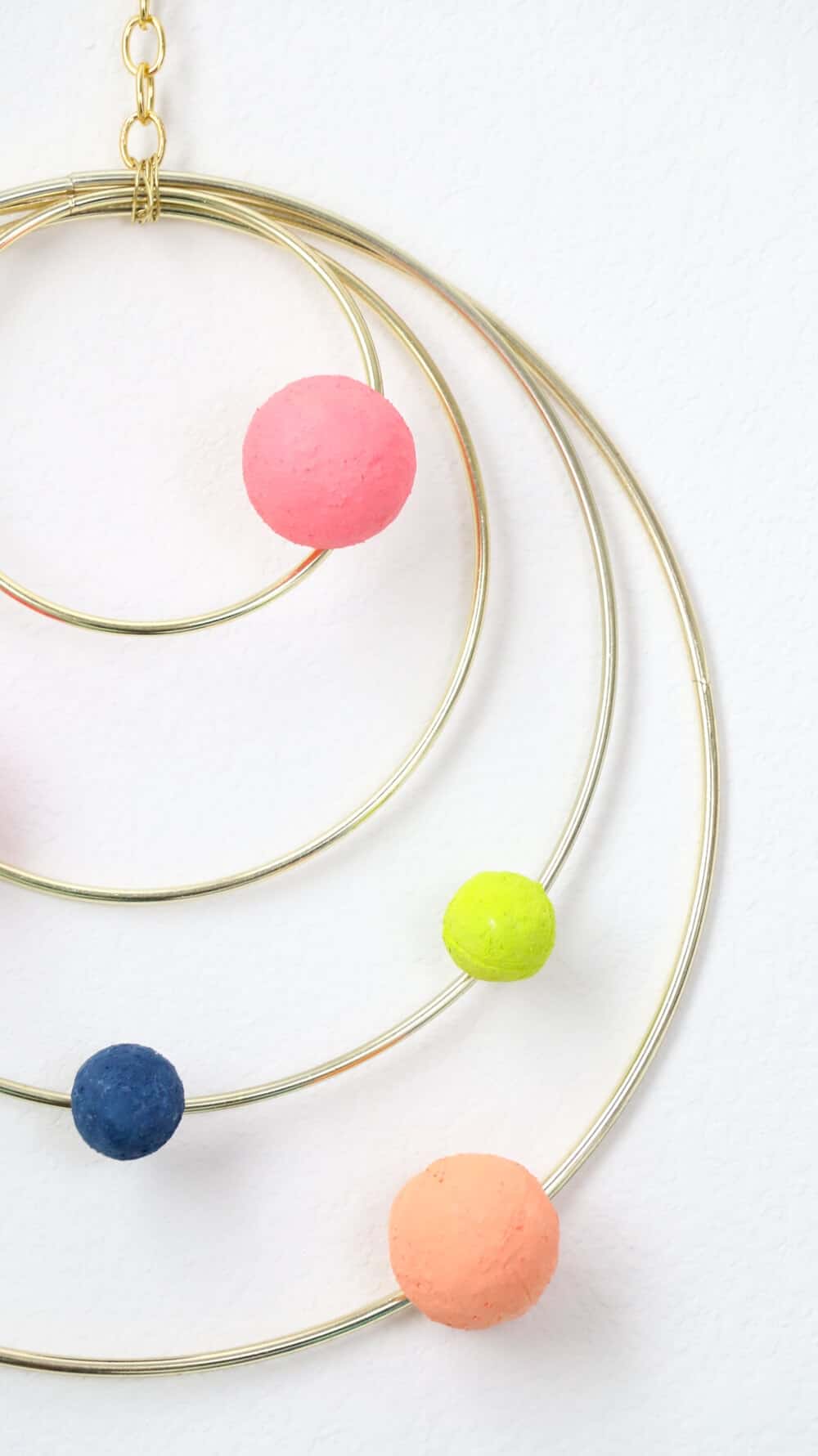 Instructions for assembling:
First, layer the macrame hoops together and twist the brass wire around the top of the hoops to secure them together.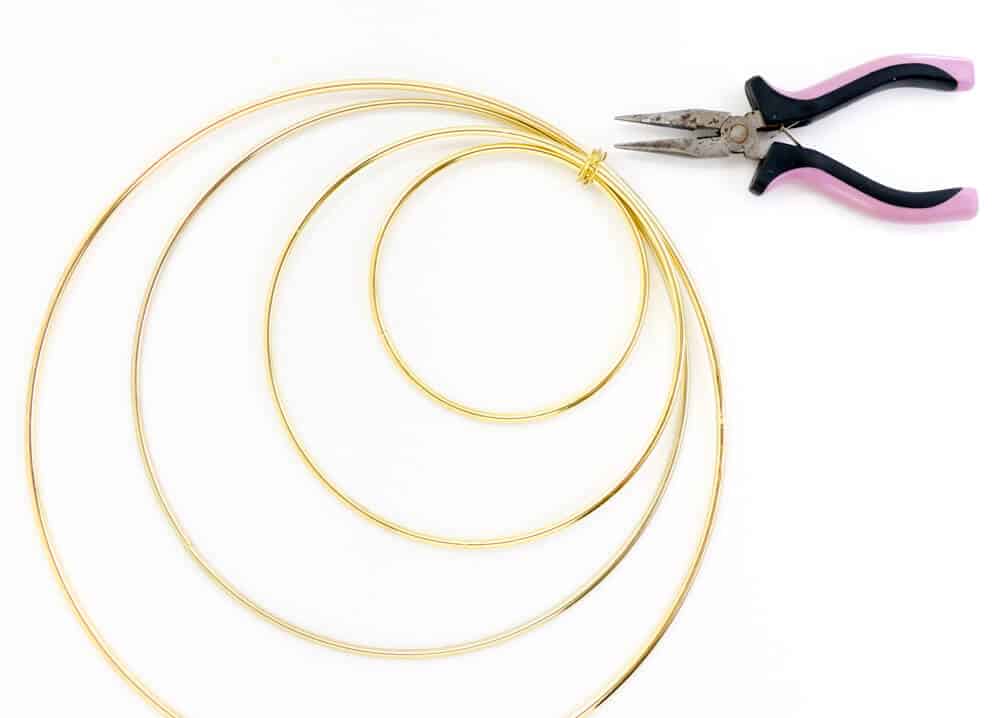 Next, use the acrylic craft paint to paint the foam balls. You can use any colors you like; I went with navy, green apple, peach, and hot pink.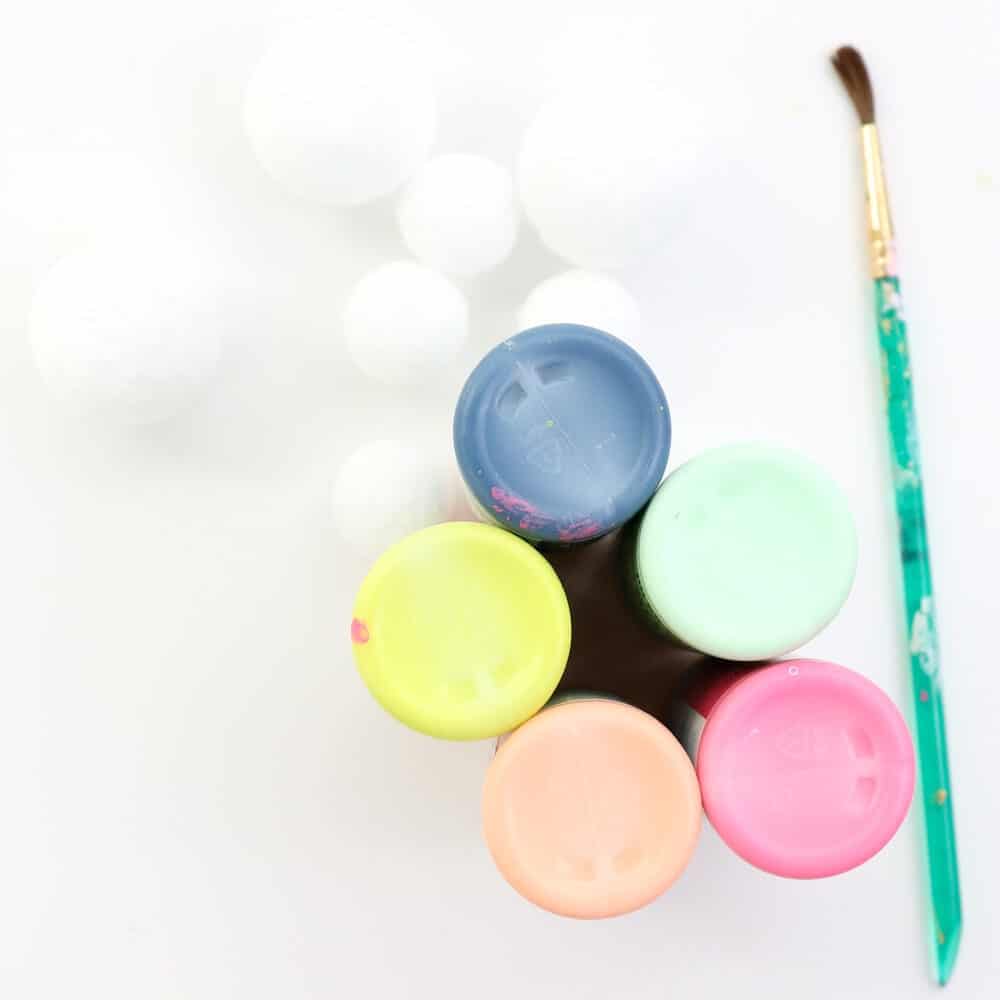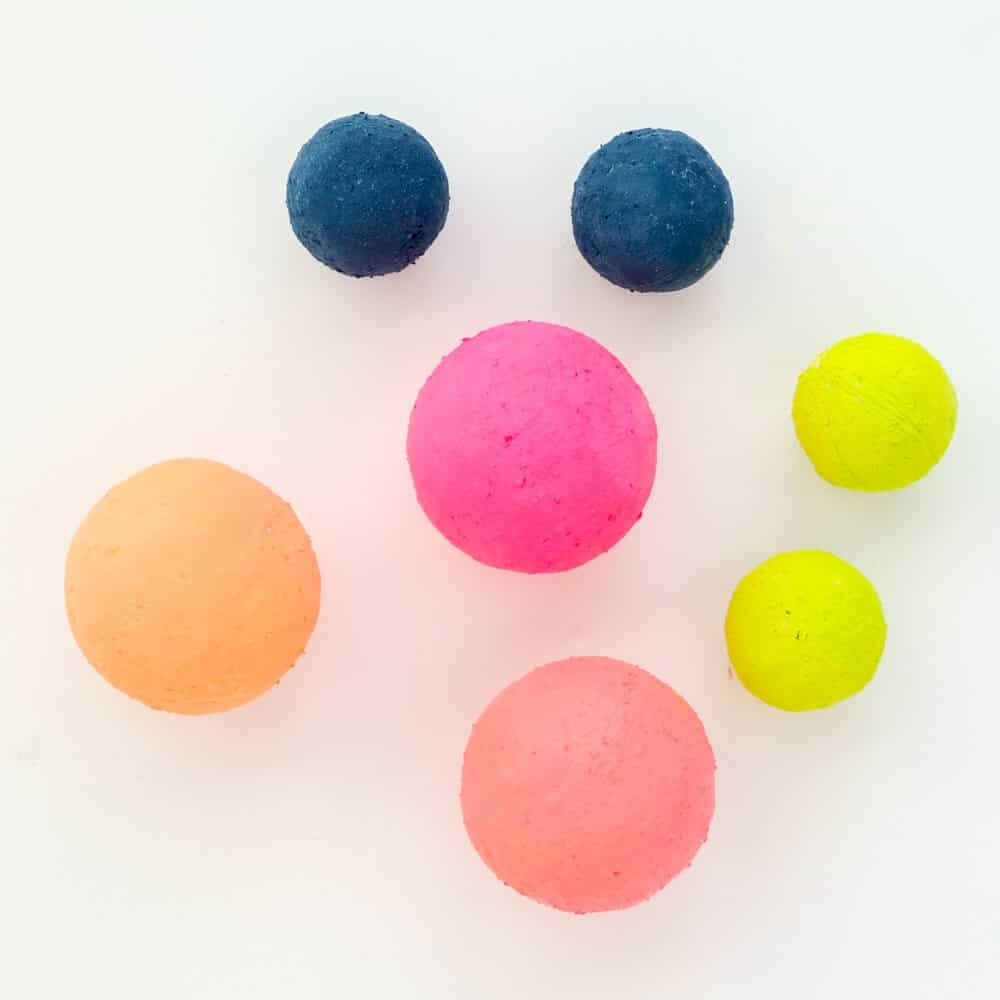 Now that the paint is dry, use the hot glue to attach the foam balls to the metal hoops. If you are going to hang this mobile against the wall, only glue the balls on one side, otherwise, go ahead and glue the balls to both sides of the mobile.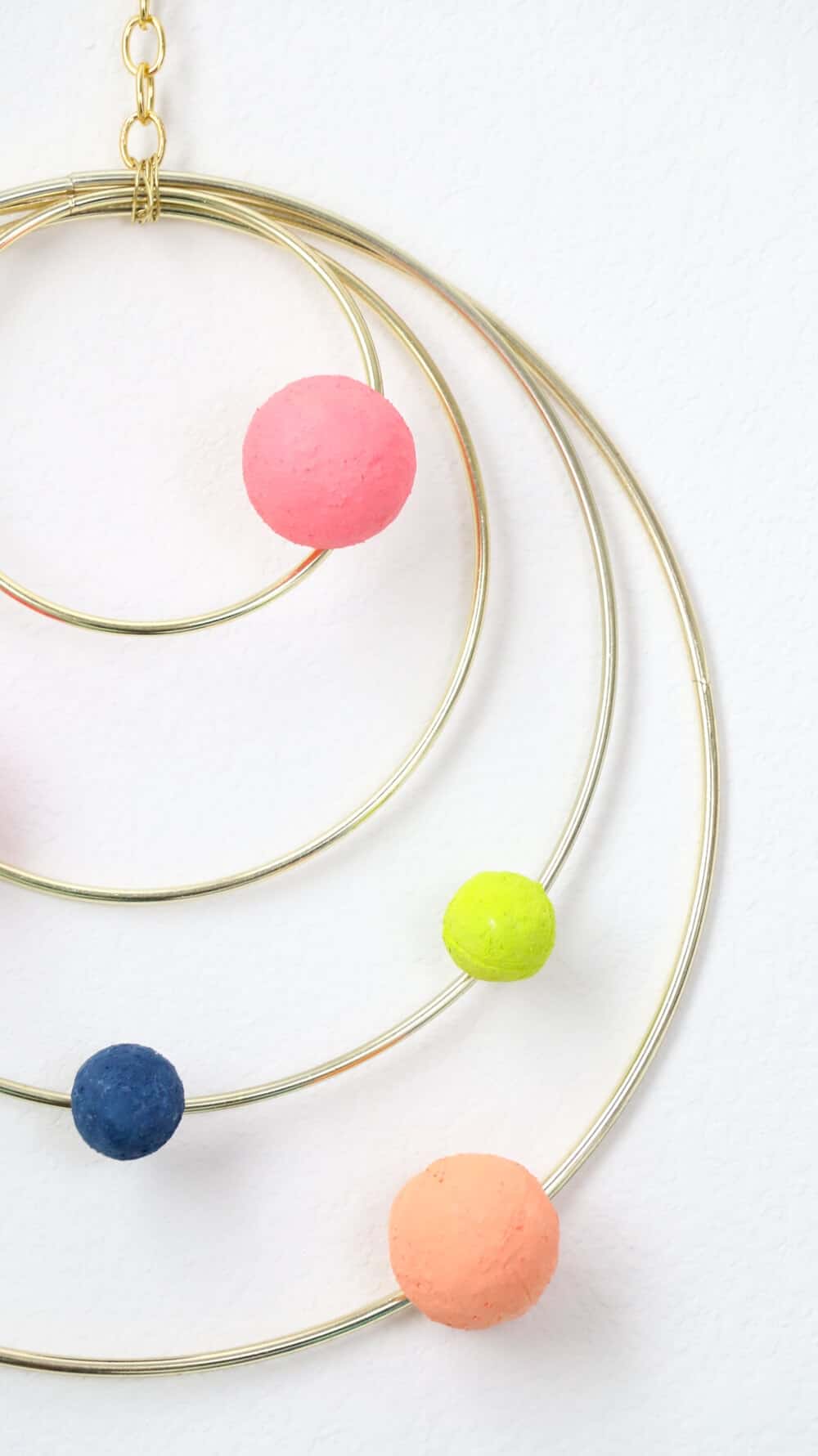 Finally, once all the balls have been added, use your pliers to attach your jewelry chain to the top wrapped wire and hang from the ceiling or wall using small hook screws.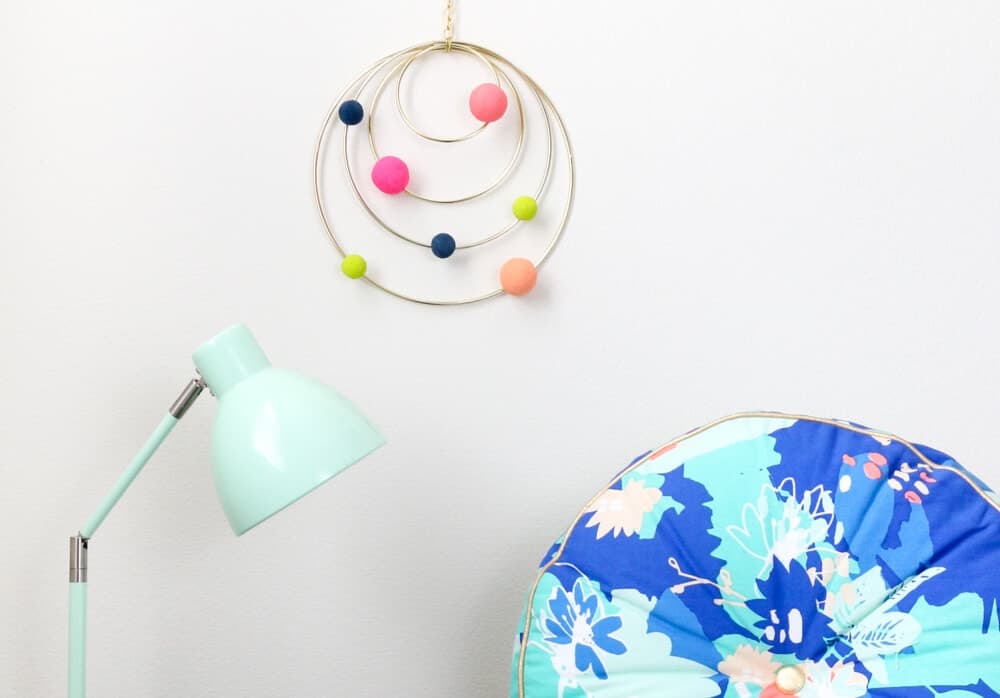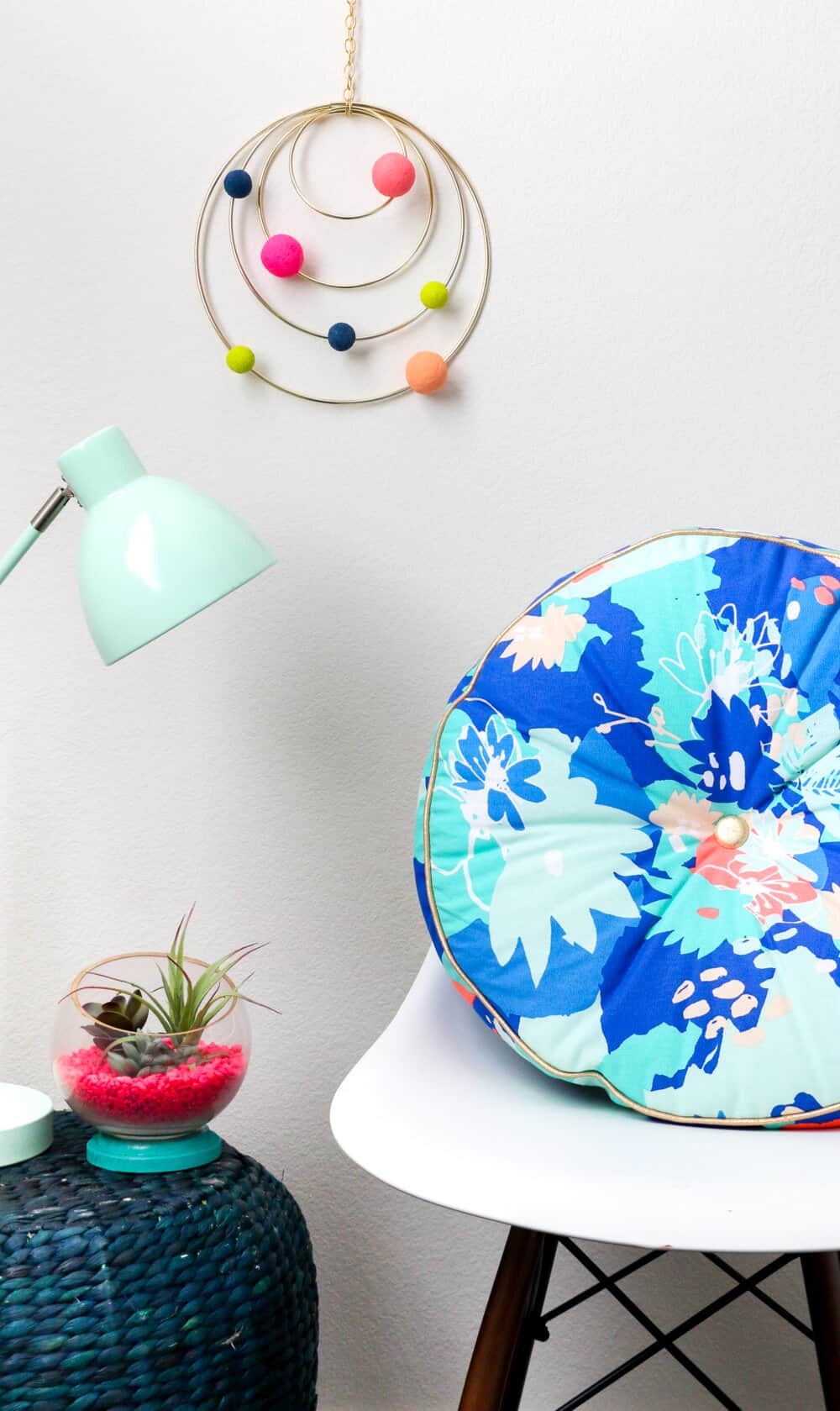 That is it! How fun is this colorful mobile? While I know my daughter would love to have this in her room, I really love it too! I hope you all enjoyed this colorful crafty tutorial, check out my blog, A Kailo Chic Life, for even more.
Thanks, Kara!


If you love this fun and colorful DIY, you'll enjoy these too!