Announcing the Crazy Christmas Event!
Is it really NOVEMBER?! This year is flying by! I can't believe the holiday season is here. If you were following my blog last year, you may remember the Crazy Christmas event. It is always so much fun. You can view the fabulous posts from last year here.
Each November I have amazing guest posts lined up for the month and they share their talents with us. It gives me a little time to get caught up and gives you guys TONS of inspiration for Christmas! The first week will be crafts and home decor. The second week will be all recipes. Then the third week will be gift ideas. There will be two posts each day (one early in the am and one later in the afternoon). So you will be SURE to find some great ideas for Christmas this year. Make sure to check back each day to find new ideas and gather inspiration for Christmas this year.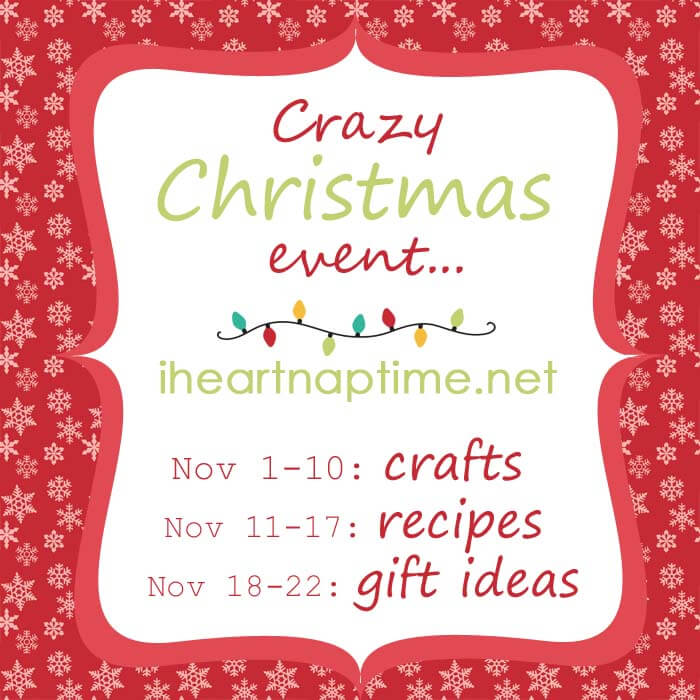 For the night owl's come back at midnight for a HUGE giveaway to start this Christmas bash!

MY OTHER RECIPES
Have a great night! XO-Jamielyn
Join in! Leave a comment!
Comments