DIY automobile art + Dremel trio giveaway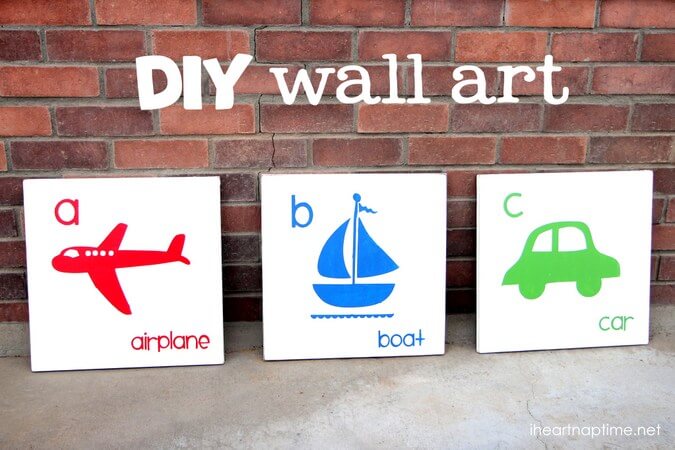 Last week I finished these cute signs for my sons room. Mr. C  is thrilled to now have cars and airplanes hanging on his walls. I had been looking for some automobile art for a few months and never found anything I liked. What's a girl to do? DIY! :)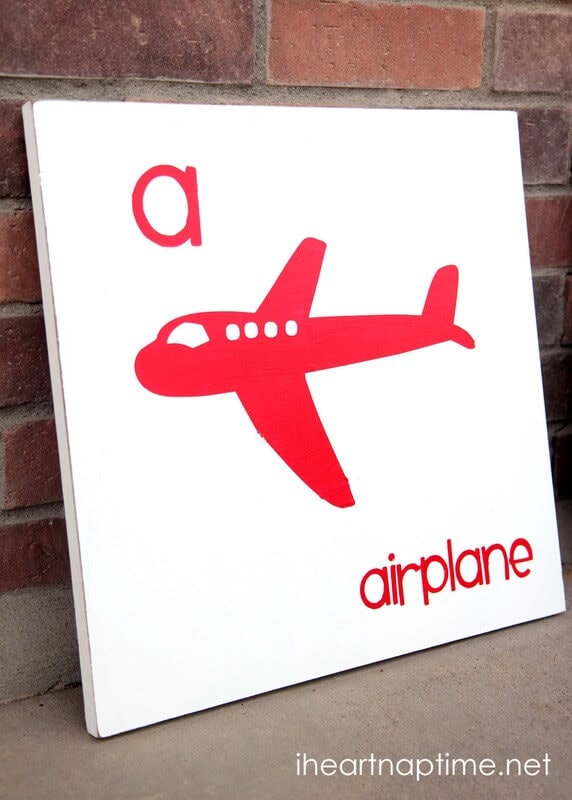 Recently I got sent a dremel trio to review. The Dremel® Trio™ is a versatile tool for a variety of useful applications. Use it to Cut. Sand. Rout.™ and more.

MY OTHER RECIPES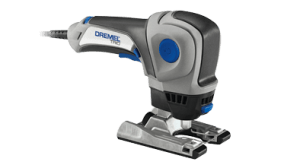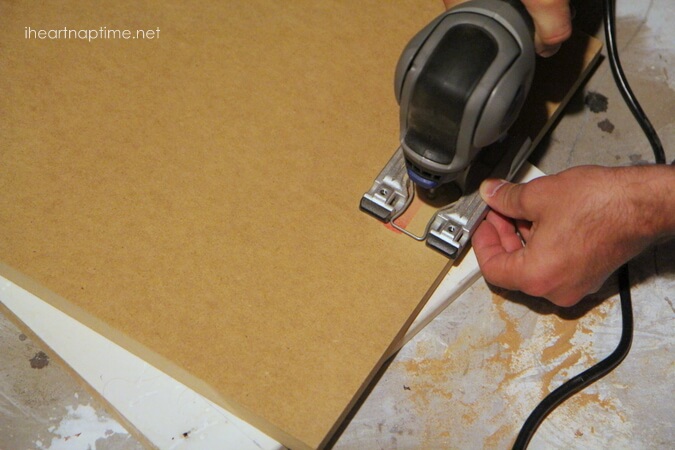 We used the dremel to create the wood signs. I already had MDF laying around, so I was able to create a hole for the nail with my trio. If you need to get wood cut, you can head to Lowes and they will cut out the wood for you. They are awesome!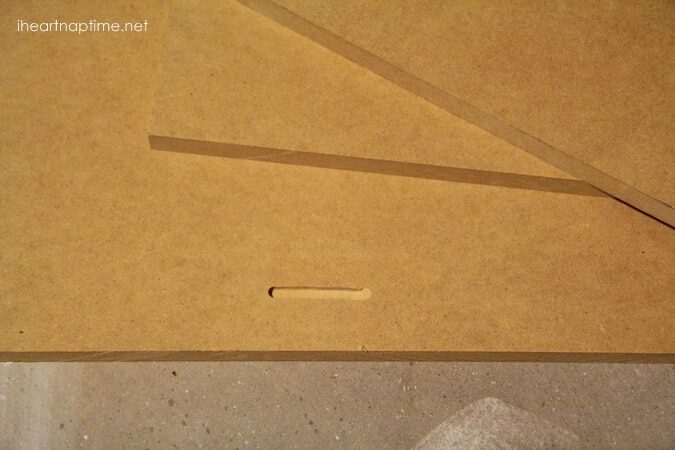 To get a straight line, lay a piece of tape down on the wood and begin to cut slowly. My husband cut this one. We had fun seeing who could cut a straighter line. Never hurts to have a little contest, right?! ;) The dremel trio really is AMAZING! It can cut through practically anything! It can cut through wood, dry wall, plastic, sheet metal and tile. I also loved using the sander to get the edges nice and smooth. This really is a DIY'ers dream tool! See a fun little video of what it can do here.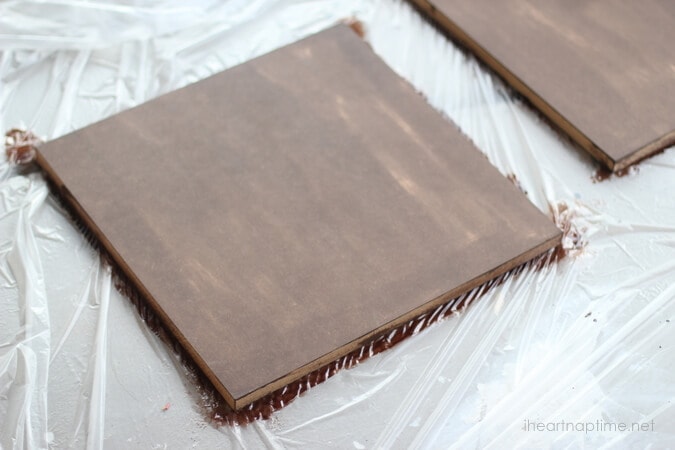 After my boards had been cut and sanded I stained them with a dark walnut. I did this so that the dark would show through when I distressed them later on.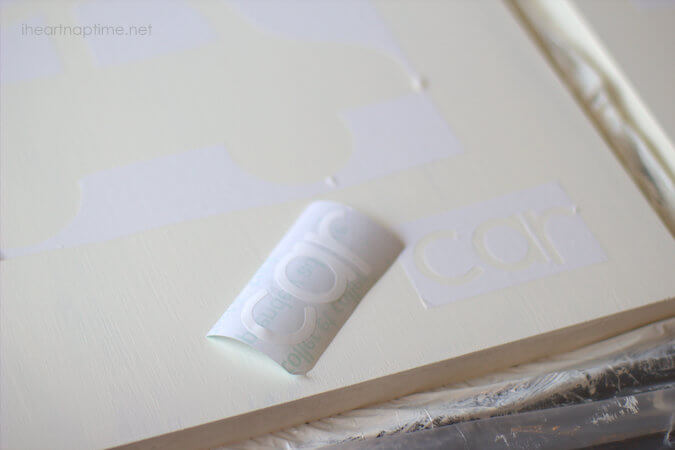 Then I cut out the design I wanted with my CAMEO. I used the negative space as my stencil. You could create your own stencil with freezer paper as well.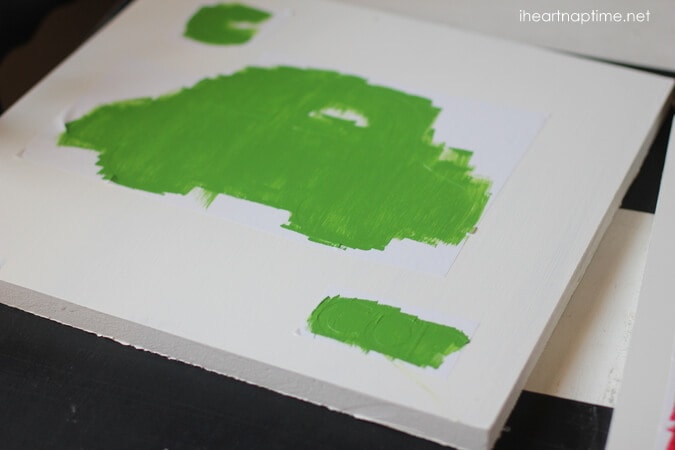 Next I painted in the negative space using red, green and blue. Once the paint was dry, I distressed them a little around the edges and they were good to go! They are perfect for my son's room (more pics to come)!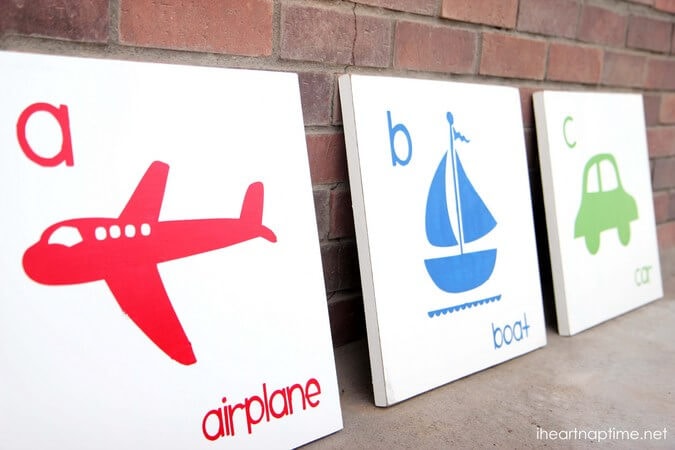 I had a lot of fun playing with my Dremel. Guess what?! Dremel has agreed to give away one to you too! Wahoo!
a Rafflecopter giveaway

Don't forget to visit DremelWeekends.com; it's a useful source of ideas, inspiration and how-to for DIY'ers and crafters to tackle a variety of home improvement and craft projects.