Hello! Talitha from Love, Pomegranate House here again! I have a great DIY 'back to school' gift idea for you you today! This summer seems to have flown by and all the chillens are already getting ready to go back to school. I thought this "Back to School" Crayon Favor was just the ticket to sending them off with a bang! And if you didn't want to create this for your kids, you could also make it as a great teacher appreciation gift!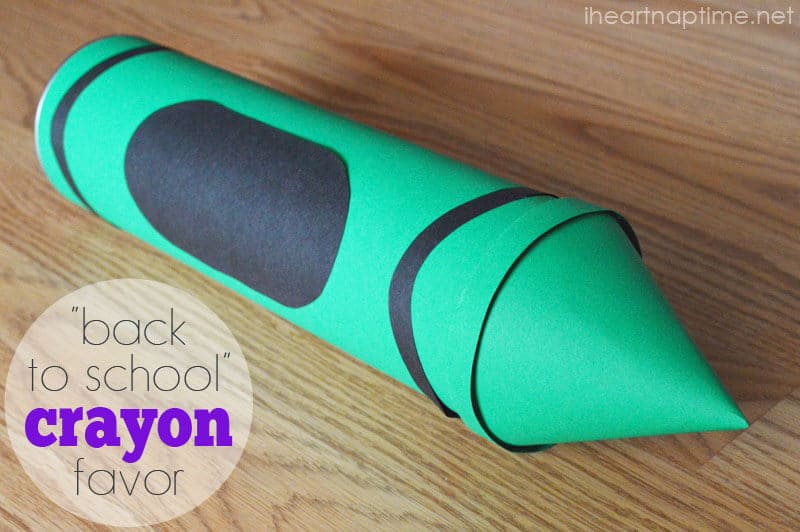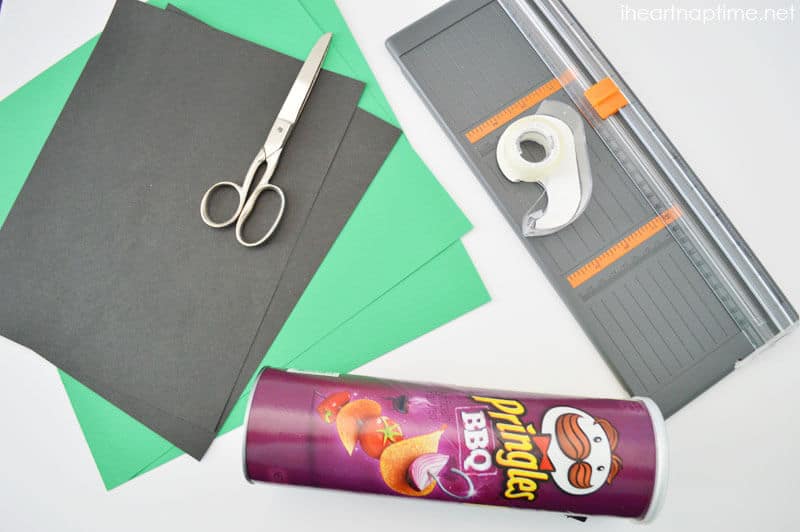 It really isn't too difficult to make. It only took me about 30-minutes to create this little beauty!
Supplies:
2 pieces of colored cardstock (at least 1 of them needs to be 12×12-inches)

1 piece of black cardstock
emptied and cleaned pringles can (I know! Such hard work to empty it! ;) )
Paper cutter and/or scissors
hot glue gun (not pictured. Ignore the double sided tape. It didn't work afterall.)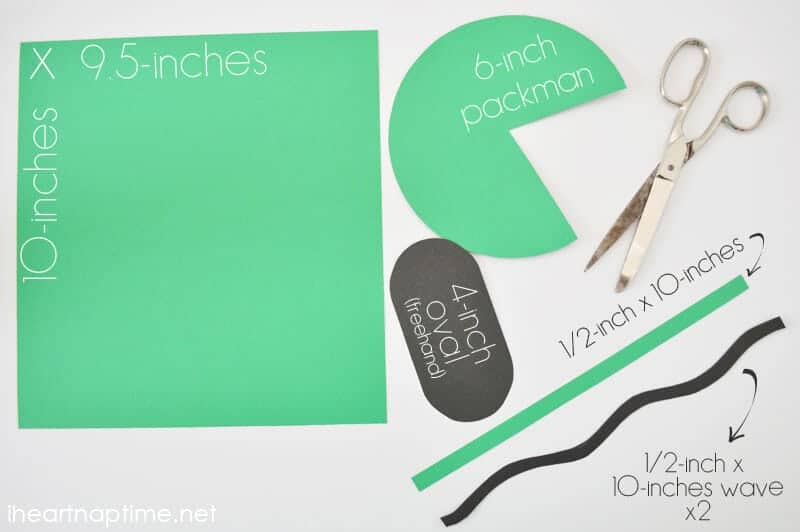 And here is a handy little image showing you all the cuts you need to make. You will need:
Colored paper cut to 10-inches x 9.5-inches. 

Colored paper cut into a 6-inch circle (I used a bowl as a template) with 1/4 of the circle cut out… making a packman shape.

Black paper cut into a 4-inch oval. I just freehanded this one.
Colored paper cut into 1/2-inch by 10-inches strip.
Black paper cut into 2 half-inch  by 10-inch waves. Again, just freehand both of them.
Phew! Ok! Now all that cutting is done. That is the part that will take the longest. Now onto the assembling!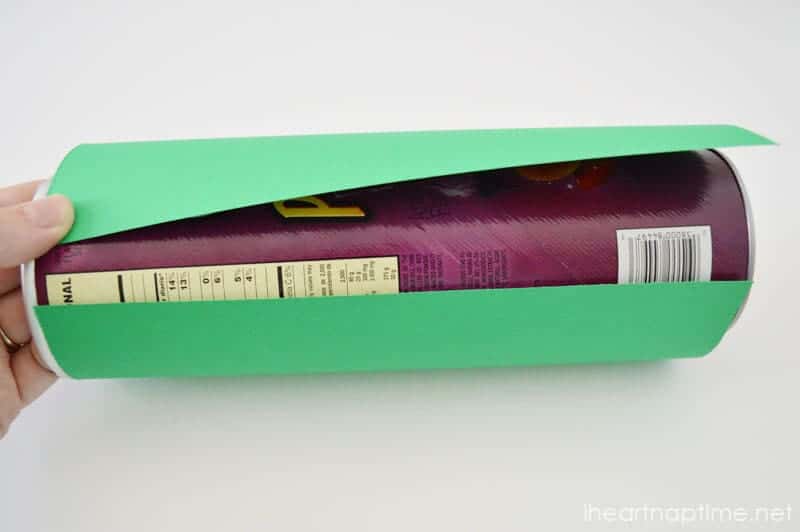 Take your 9.5×10-inch piece of colored paper and wrap it around the can. Use a few dabs of hot glue to secure it.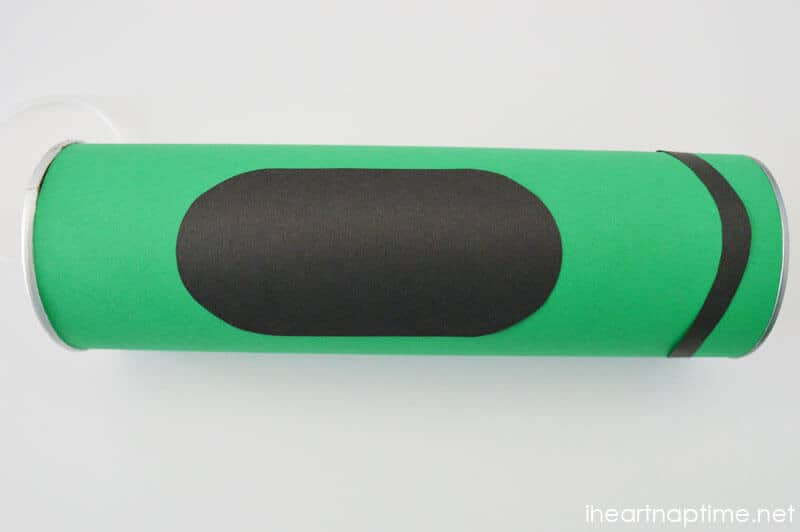 Glue both wavy strips about 1-inch from the top and bottom of the can. You can see that here that I had not yet glued on the second strip. The only trick to to this is to line up the seams so you have 1 "ugly side" of the can where all the seams are. Use that hot glue gun again to adhere the black oval to the center of the can as well.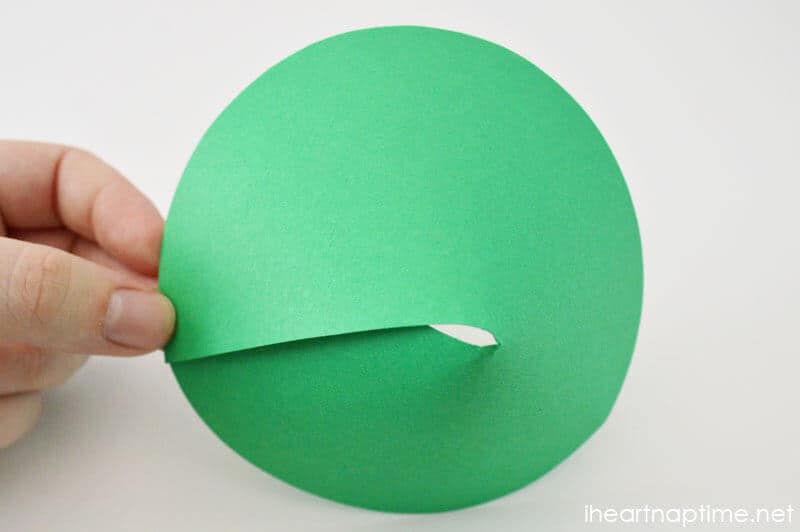 Take your colored "packman" and roll it into a cone shape. Just slide one end under the other and it will roll.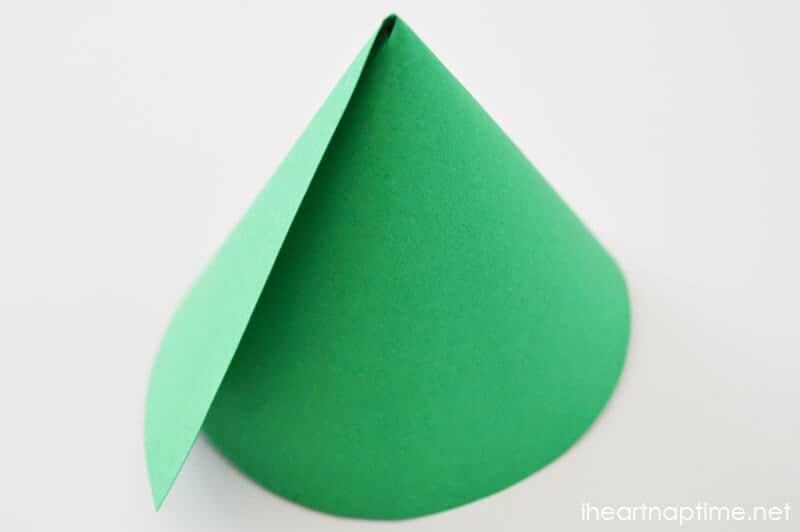 Continue rolling until the cone is the correct size for the lid of your can. You want it the same size as the lid, not bigger or smaller. Again, put a little dab of glue on the edge to keep it in the cone shape.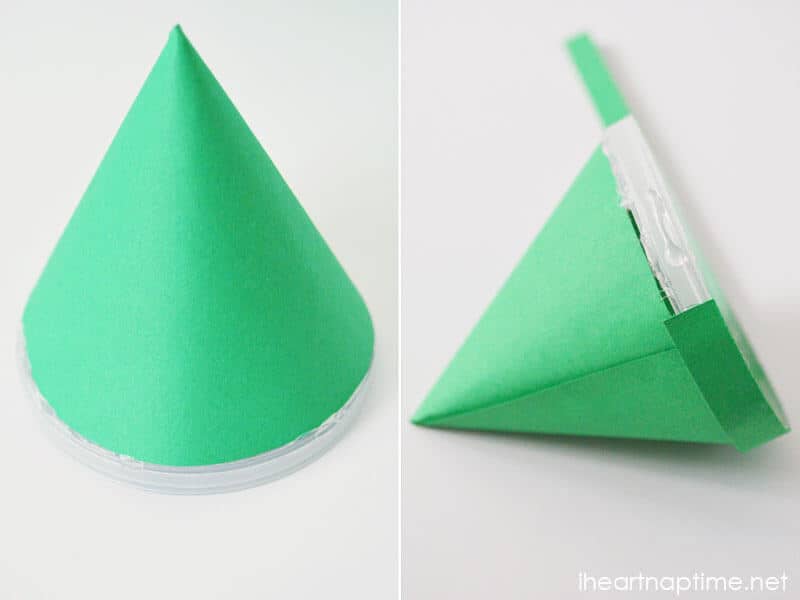 Put a small line of hot glue around the edge of the top of the lid and place your cone on top. It won't look pretty. That is okay. Grab your 1/2×10-inch colored strip and glue it around the side of the lid, covering up the ugly cone edge.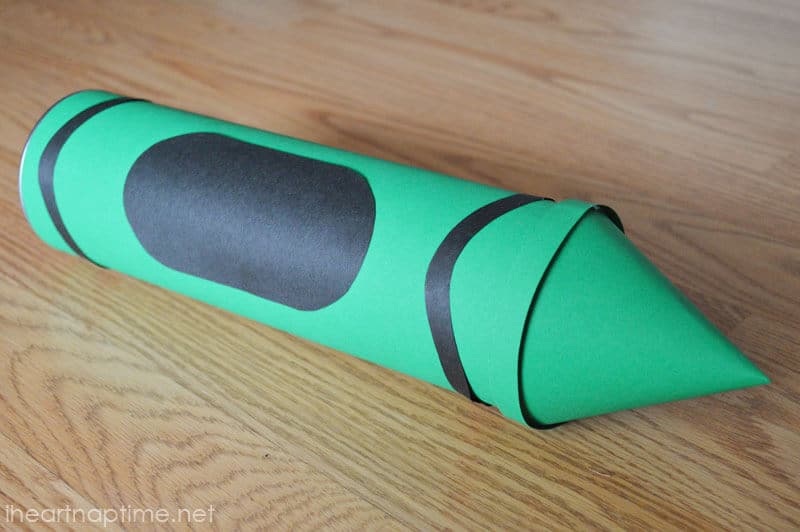 Pop that lid back on the can and check out the adorable crayon favor you just made! You can take it a step farther and cut out the letters of your child's name or the teacher's name and glue them to the black oval label! Such a fun way to personalize it!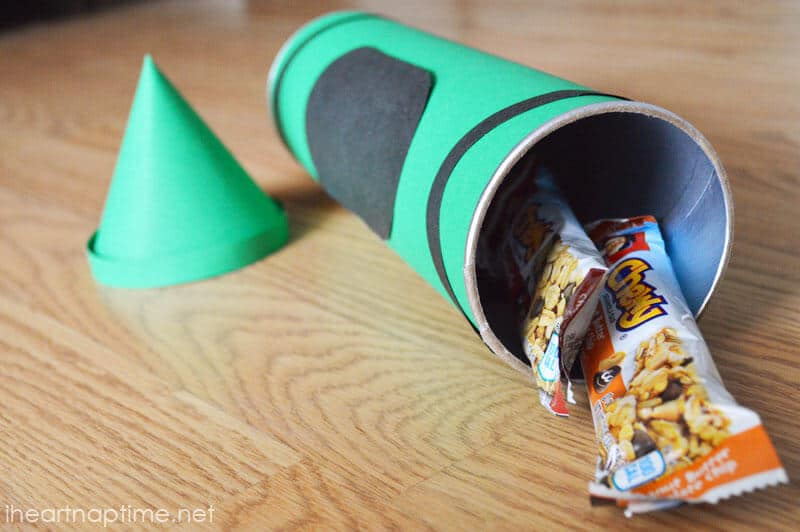 These adorable "crayons" are a perfect favor box to slip a few snacks or treats into for your kiddos or for a wonderful teacher. It makes for a great surprise!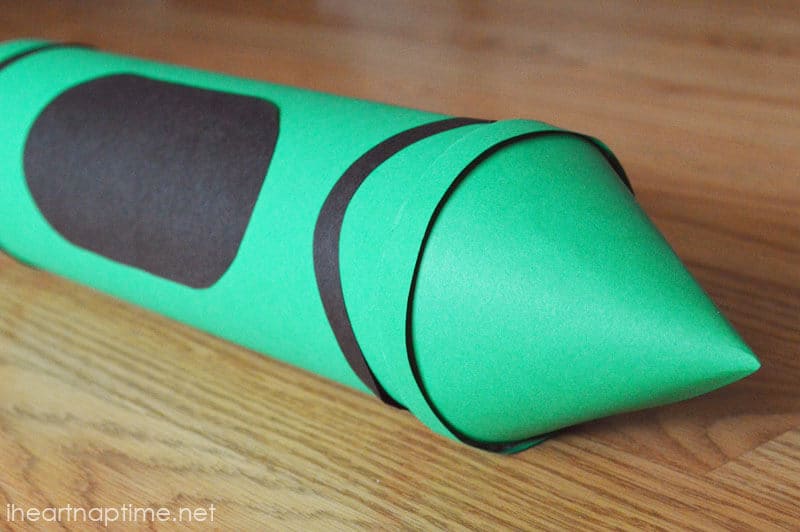 Imagine the adorable possibilities of a whole rainbow of "crayons"!!
Come check out what else I've been DIY-ing over at Love, Pomegranate House…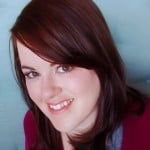 I'm Talitha from Love, Pomegranate House! I'm a Pinterest addict, bargain hunter, and a thrift store stalker. But most of all, I'm a DIY junkie. I love finding something I must have and creating it my way with my own flair. And even more, I love doing it for cheap. And by cheap I mean free… or as close to it as I can get. You'll normally find me blogging about my adventures in DIY-ing, crafting, and making up delicious recipes for my hubby! Stop by and visit me on Facebook, Pinterest, or Instagram!