Recycled Balloon Birthday Banner – makes the most of your last party, while preparing for the next one! We make it even easier with a free printable!
If you have thrown a birthday party recently, chances are you have some old mylar balloons still floating around. I love mylar balloons because they can be used with air or helium, they self seal, and they last forever! I store mine in the basement and use them a few times before they get worn out. I used them for my son's "Hi Five" birthday last year, my daughter's "Curious George" birthday last fall, and my donate life campaign.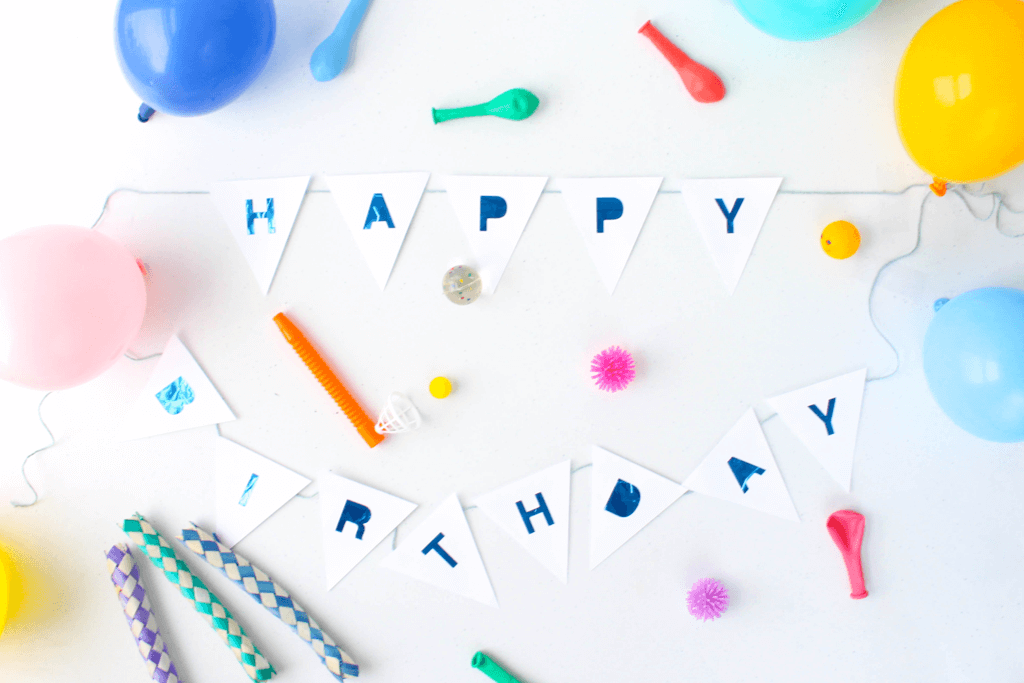 The shiny mylar surface of these balloons are great as confetti or to add some shimmer to any project, which is exactly what I used to create this Recycled Balloon Birthday Banner. Here is how you can easily make your own!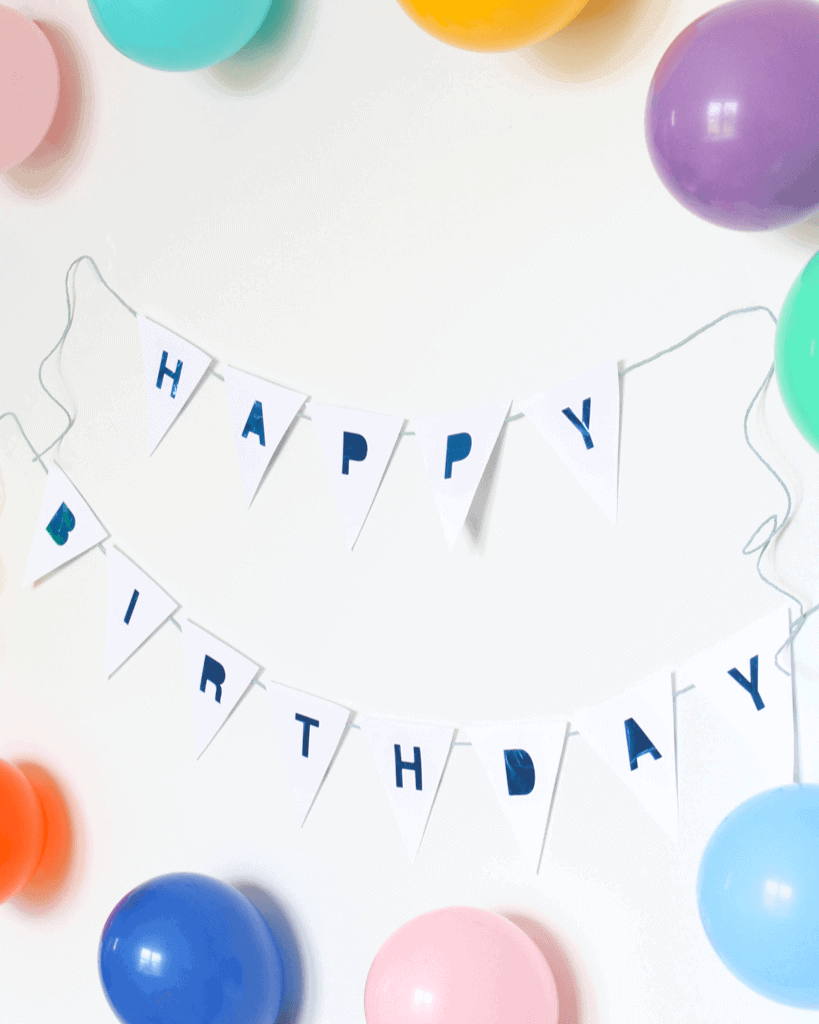 First cut up an old mylar balloon. Next print out this Free Birthday Banner on heavy paper (I chose white, but you could use any color to match your party theme).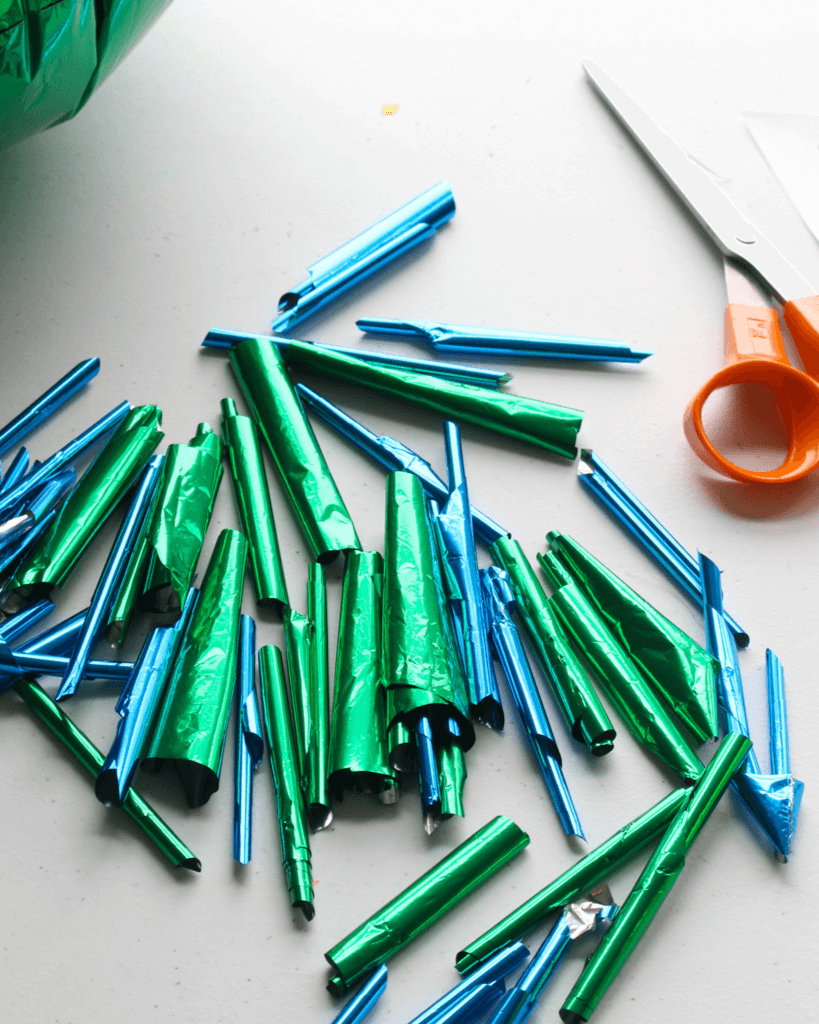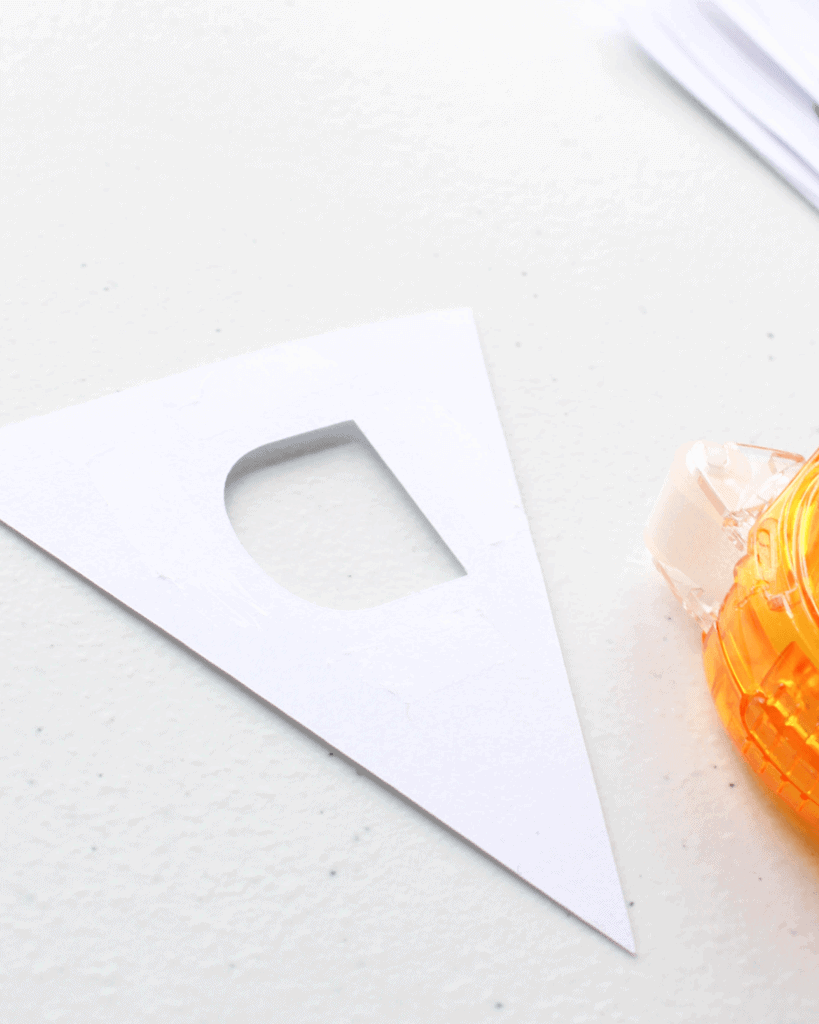 Tip: If you want to make your banner larger you can increase the size when you print it by selecting the enlarge tab and increasing it to 200%, 300%, etc.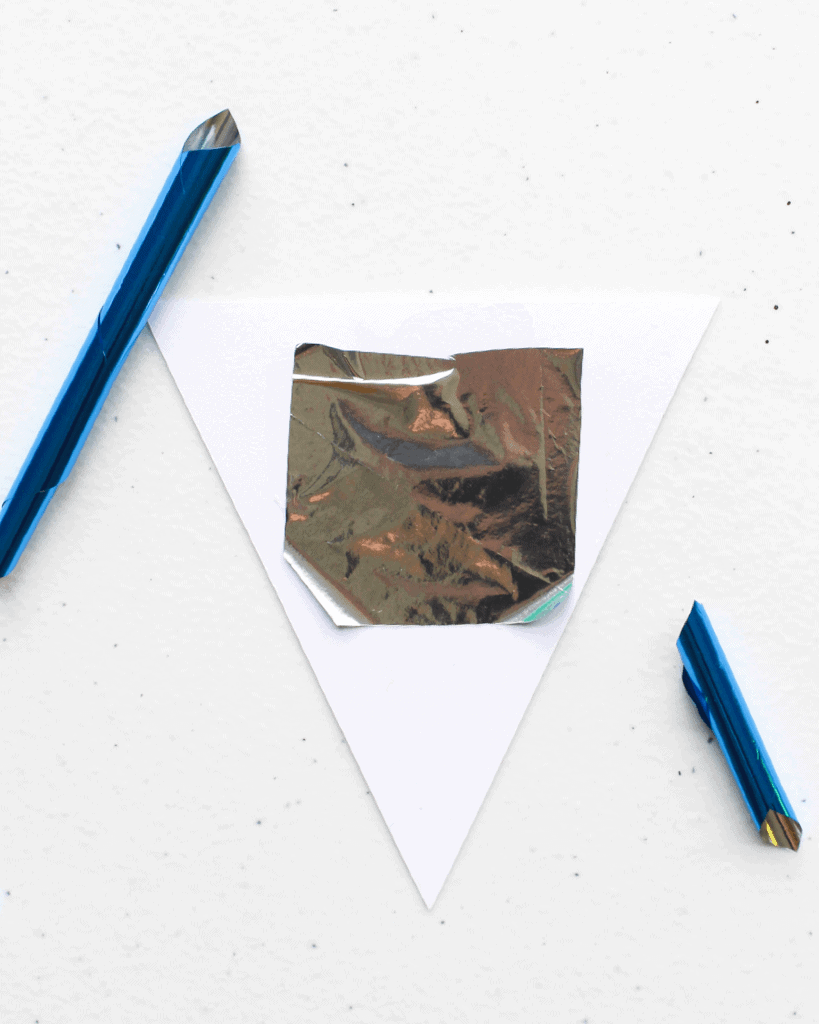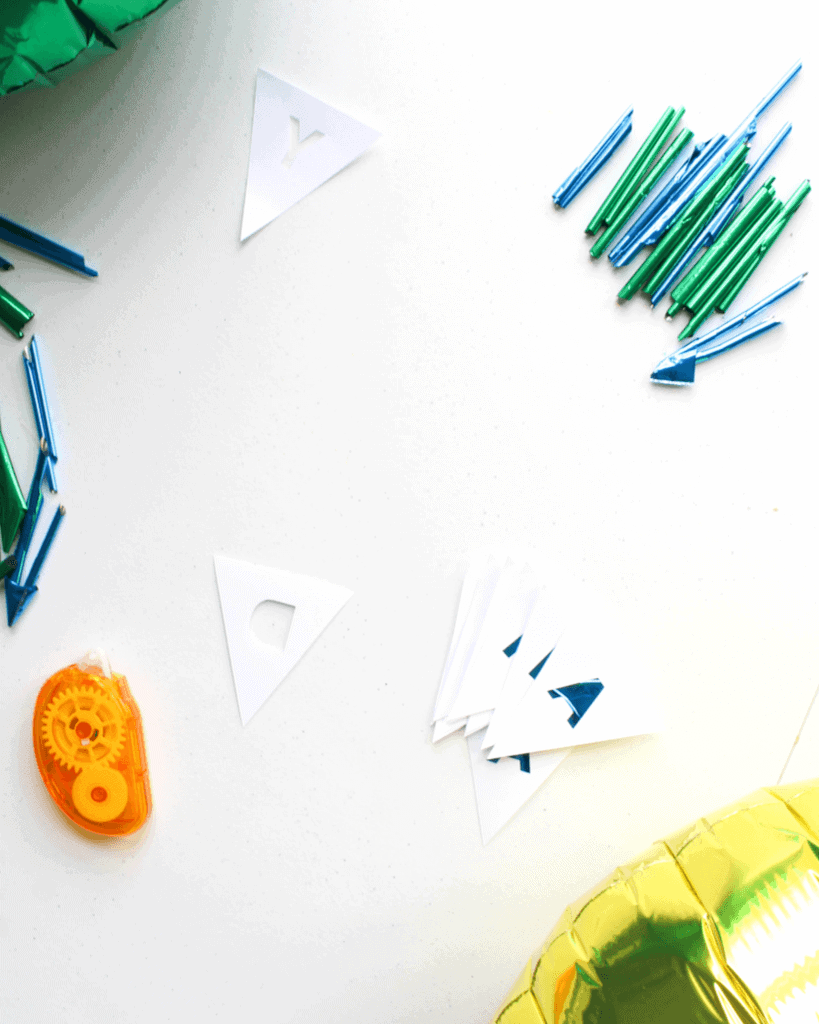 Then, cut out each triangle flag as well as the inside of each letter with a craft knife. Don't worry about saving the inside holes of each letter. Next, use double sided tape to adhere your mylar scraps around the opening of each triangle so that the color of the balloon shows through.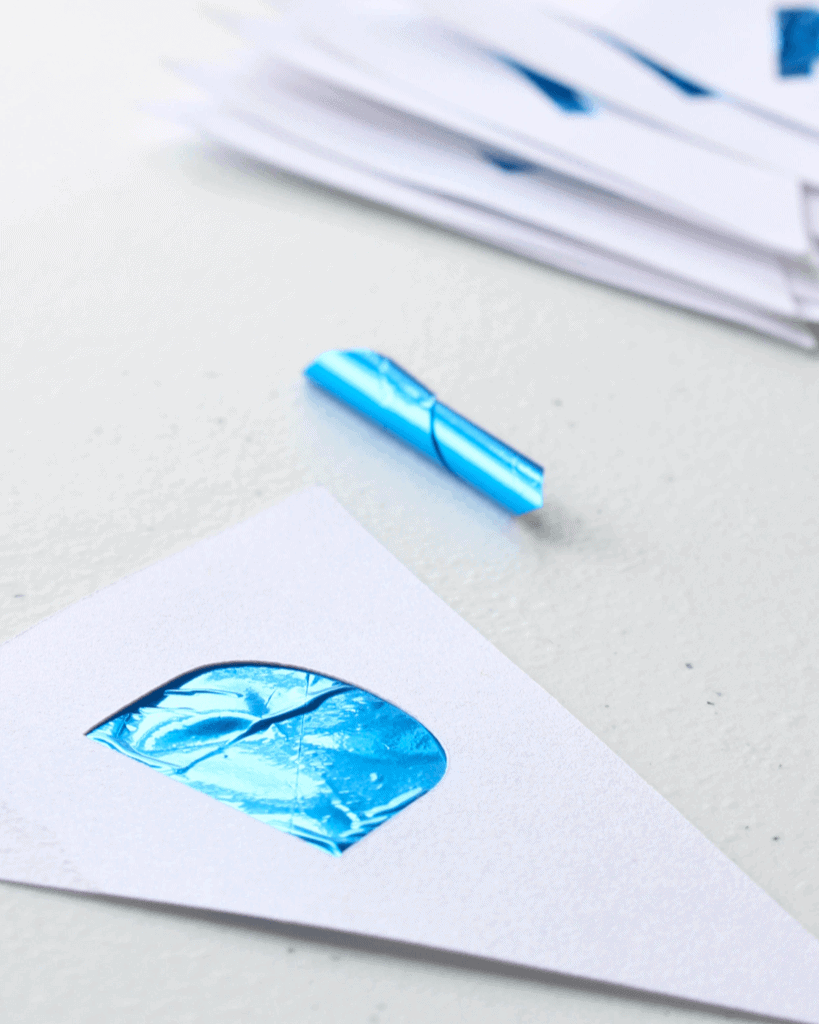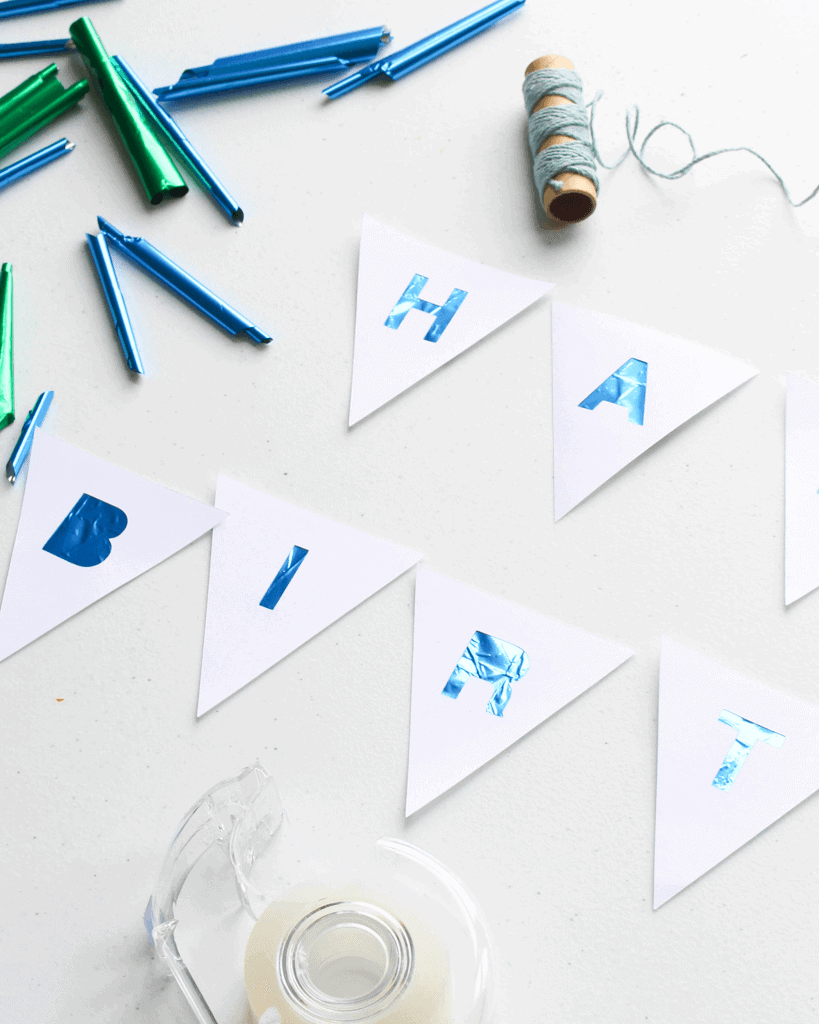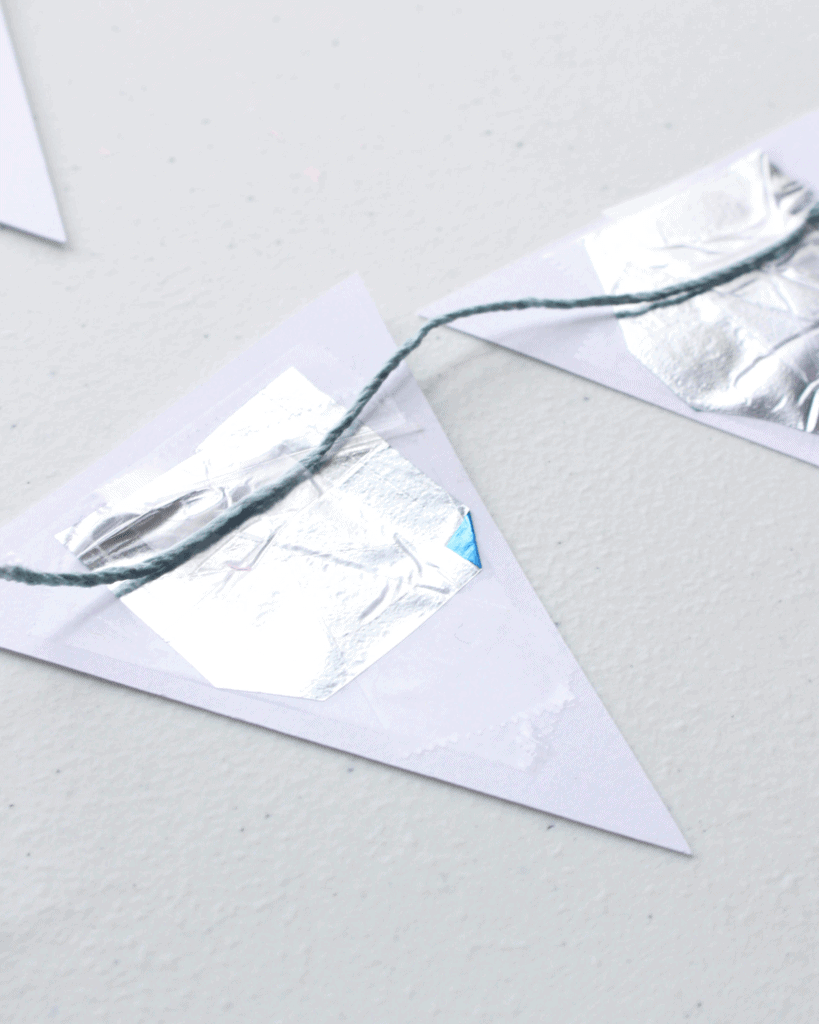 Once all of the letters have been filled with mylar, tape a piece of string to the back of each pennant so that the banner can be hung proudly!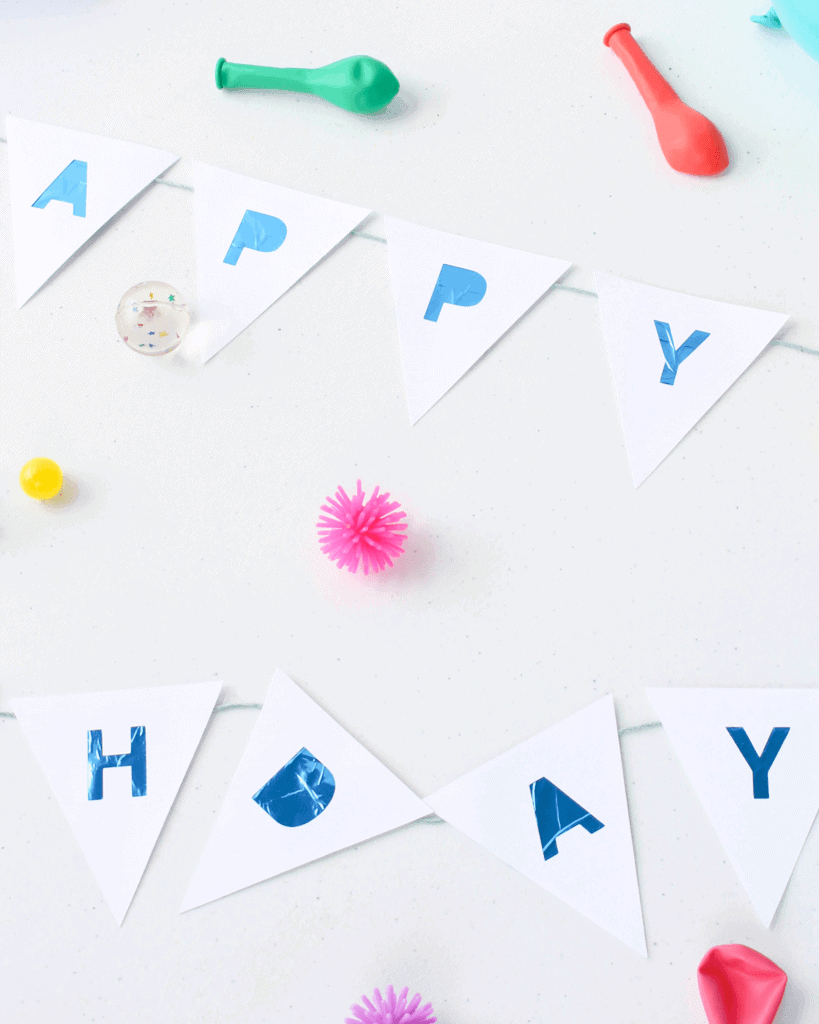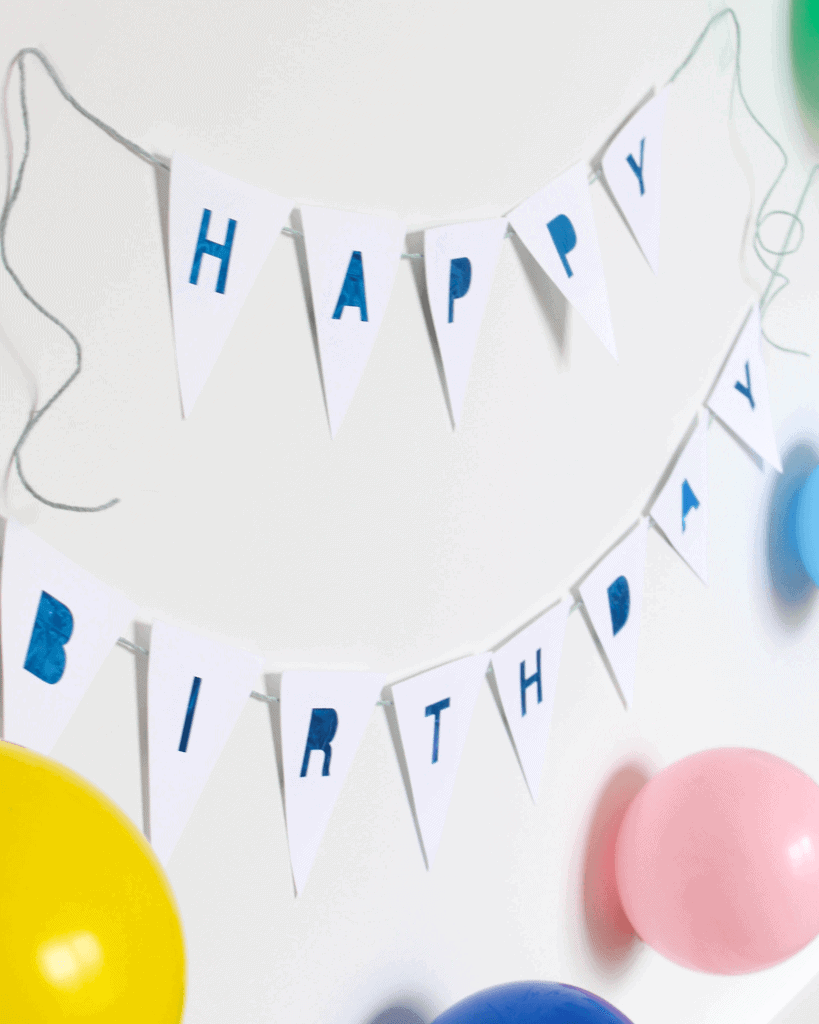 Thanks, Kelly!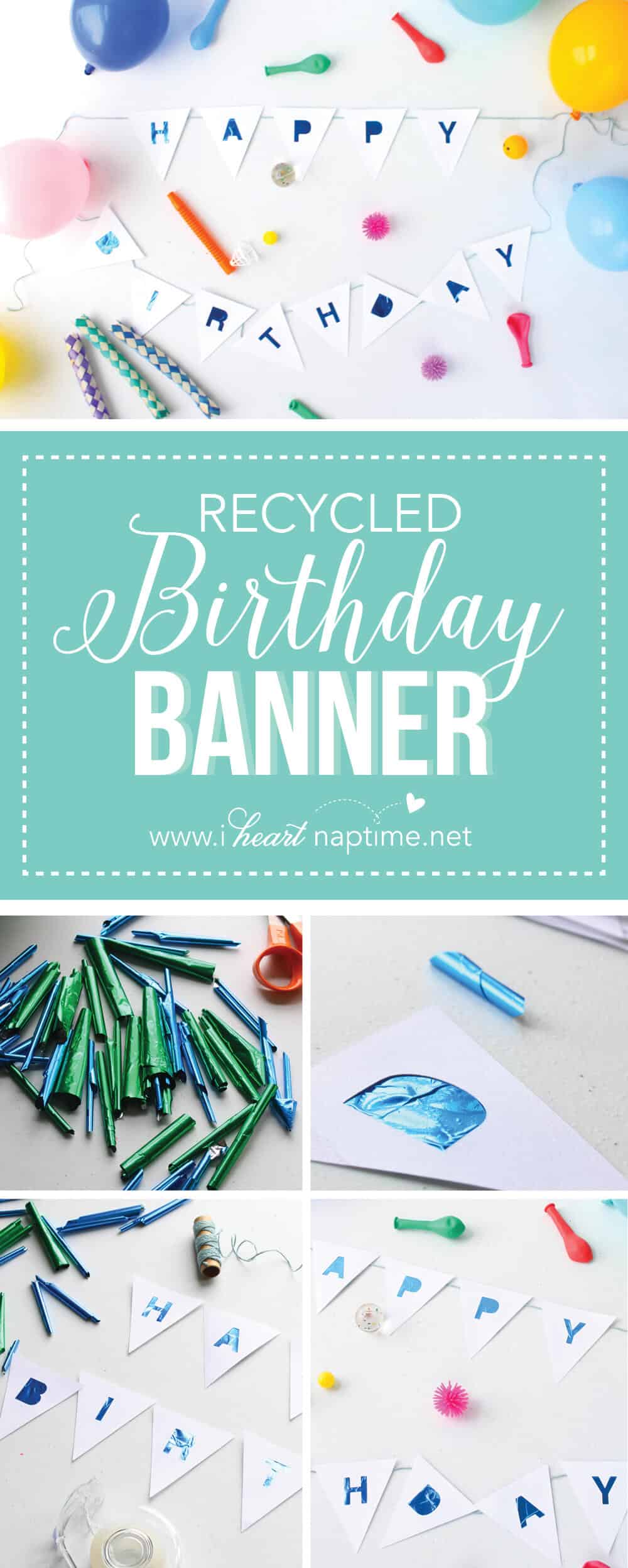 If you enjoyed this festive DIY, you'll enjoy these too!