Today I have a fun Valentine's printable for you! I just love Valentine's. These printables can actually be used all year round though, they're not JUST for Valentine's Day. ;)
I created a few different versions of these printable, so you could pass them out to friends and loved ones. There's the "I'd go bananas without friends like you" and then the "I'm bananas for you" in the 1 inch and 2 inch circles. These printables go perfect with banana bread or even just a plain banana. It would be fun to use with banana runts or laffy taffy too, but I couldn't find those.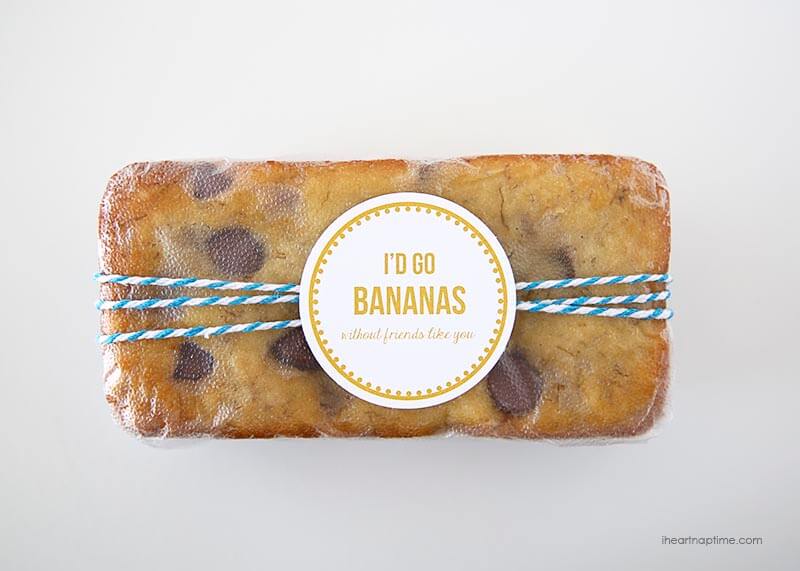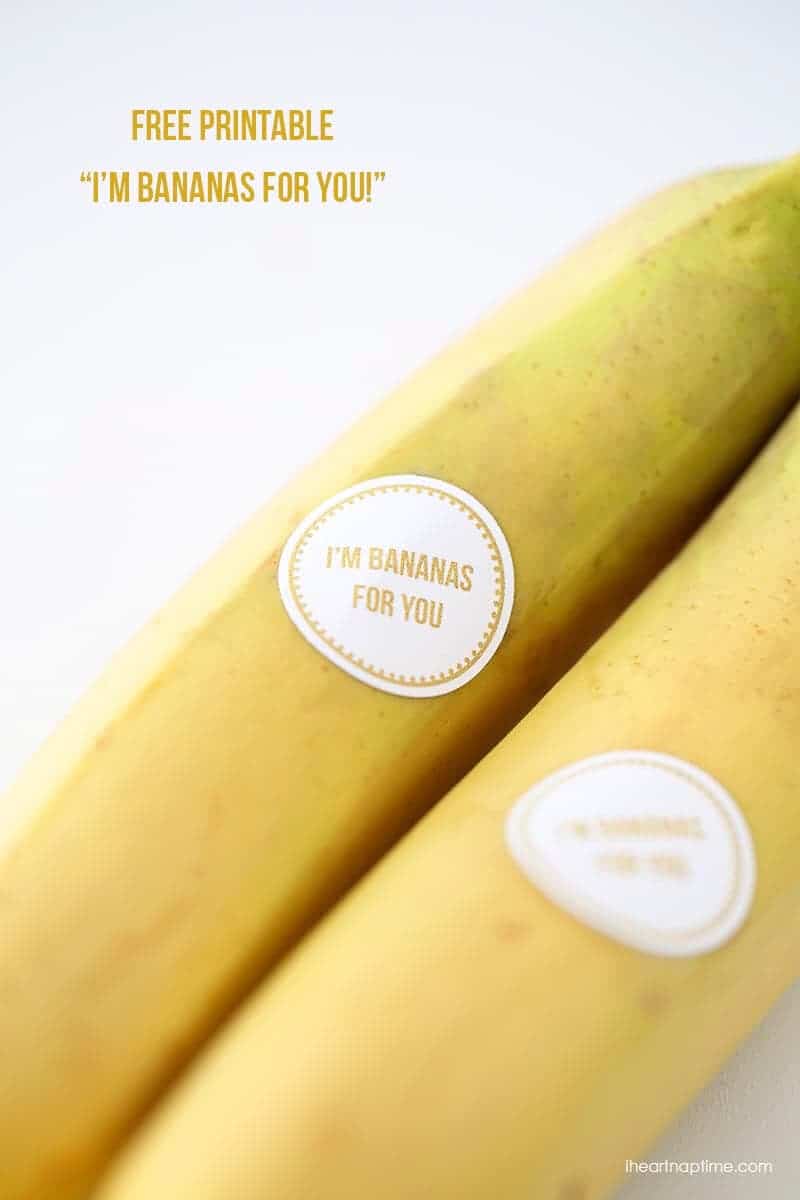 These bananas would be fun to put in lunches on Valentines… or any day really! These cute banana stickers were inspired by Twig & Thistle. Such a super easy and cute way to brighten someone's day!
Bananas free printable download
Click HERE to get your free download
Right click on the image and then save it to your computer. Please note these are for personal use only. If you are pinning or sharing this page, please share from this page only and not the direct download. Thank you!!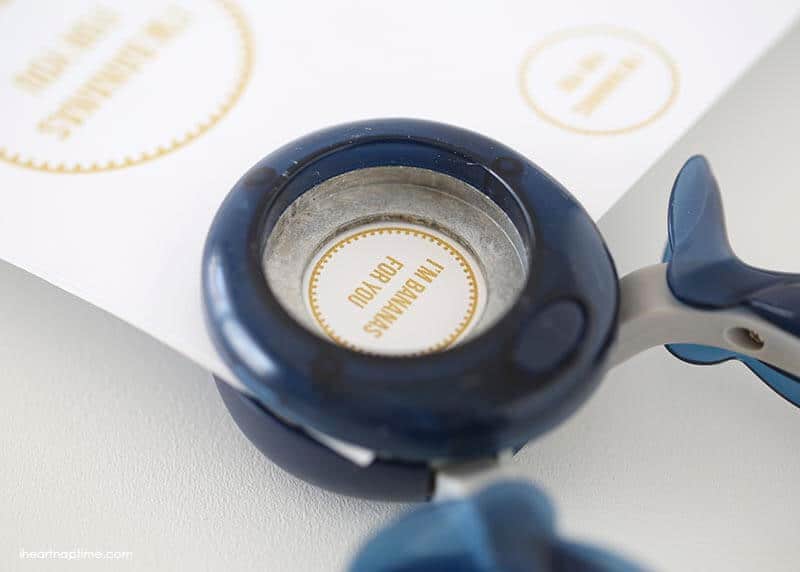 For the stickers I printed out my printables on sticker paper and the punched it out with a 1 inch circle punch. For the bigger tags I used a 2 inch circle punch (amazon links -xo). The one and two inch punches are staples at my house… but you could definitely cut the circles out with scissors as well and use glue or double sided tape to stick them on.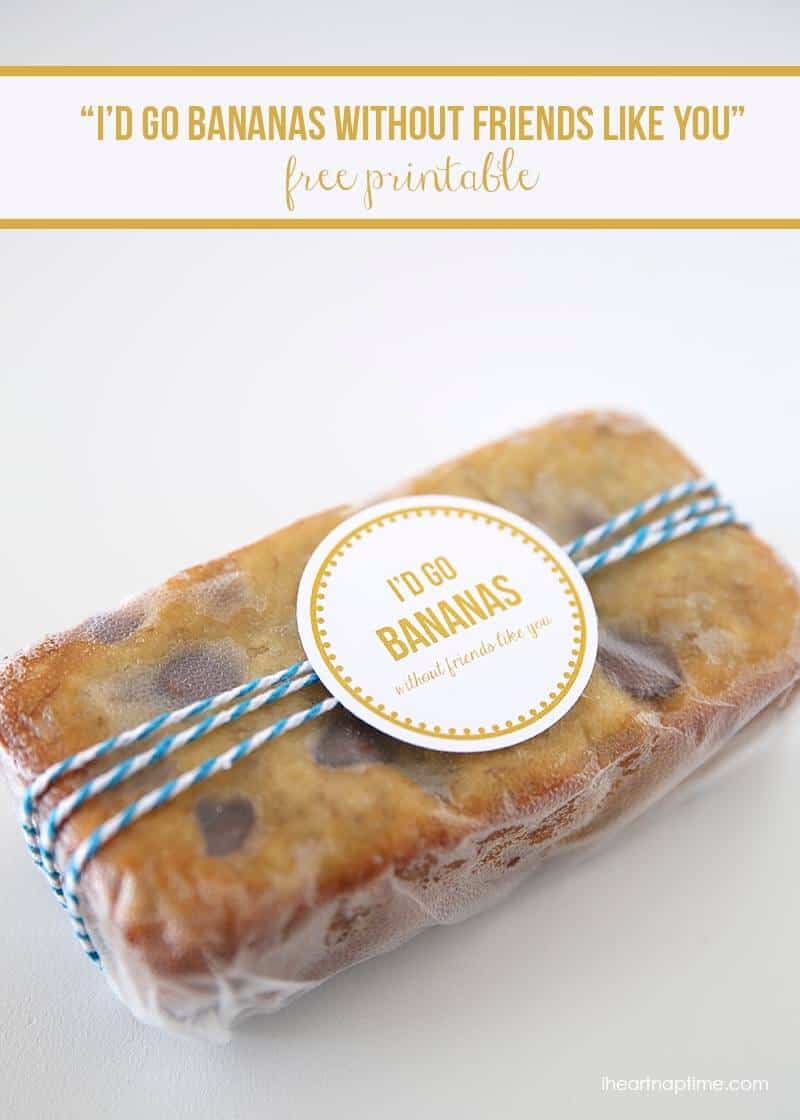 I used the friends printable to stick on a few loves of homemade banana bread to bring to a few friends. I wrapped up the bread, tied on some bakers twine and then taped on the tag. This is another printable that can be used all year long!
SO let's hear it …are you a banana lover or hater? We love bananas at our house!
Looking for more free Valentine printables? You'll love these too: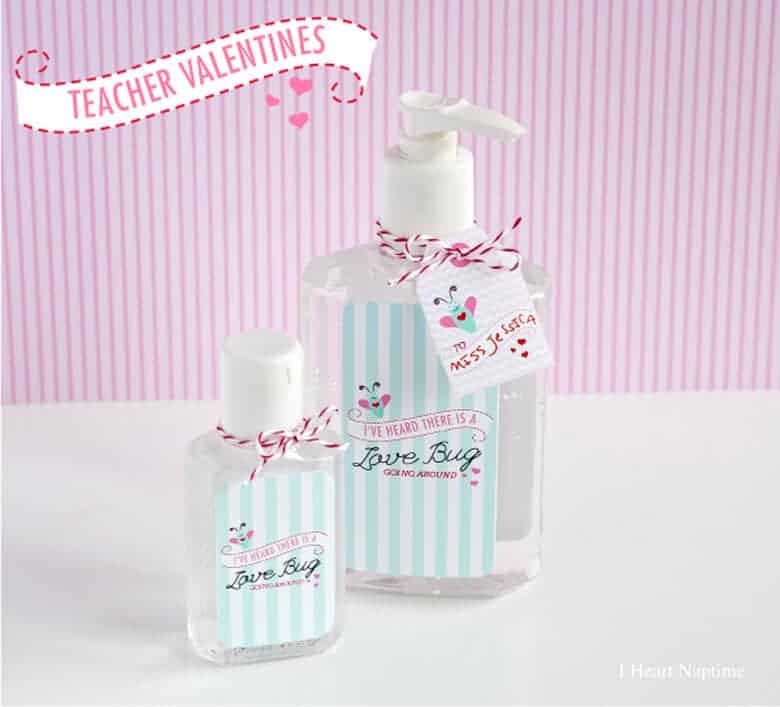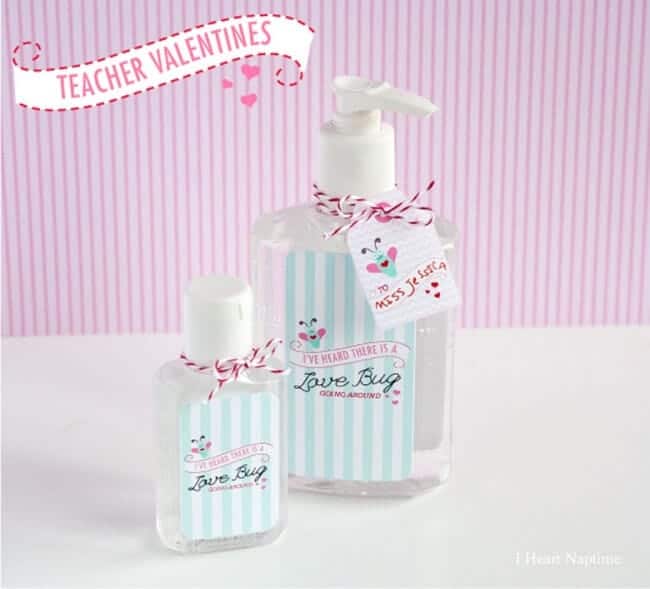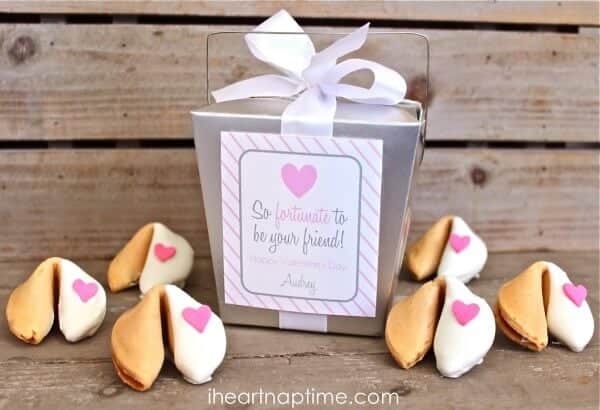 Free printable school Valentine