Bat & Pom Pom Garland from Made to be a Momma for I Heart Naptime.
Hi Friends! It's Katie from Made to be a Momma. Today I am sharing with you a SUPER simple Bat & Pom Pom Garland that is super fun for the Halloween season. I like Halloween but not the "scary" side of Halloween. I tend to go with the bright neon colors during this time of the year. This garland has some pops of orange, lime green, yellow and purple and my kids just loved it!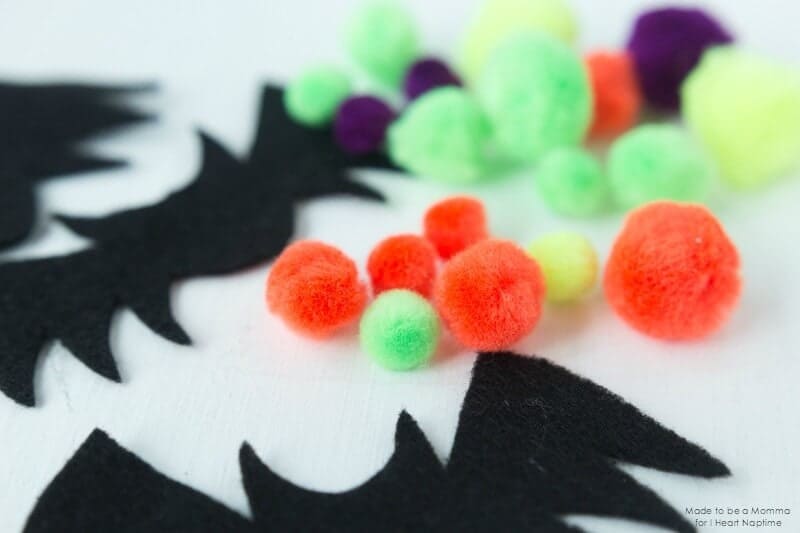 SUPPLIES:
Colored Pom Poms
Black Felt and Scissors, to make Black Bats
Bakers Twin, Thread or Yarn
Needle, make sure the eye of the needle is wide enough to thread the yarn or string you choose
DIRECTIONS:
Cut out three black bats out of felt. Hand draw a paper template of one side of a bat. Fold your felt in half and cut out the bat on the fold. When you open the bat it should be the same size on each side. You can make the bats as big or as small as you want depending on the size you want your garland to be, and have fun with the design! Mini bats with the smaller pom poms would look great hung on a frame! Next you will want to gather your bakers twine and a large needle. I love this lime green bakers twine that I found at Hobby Lobby.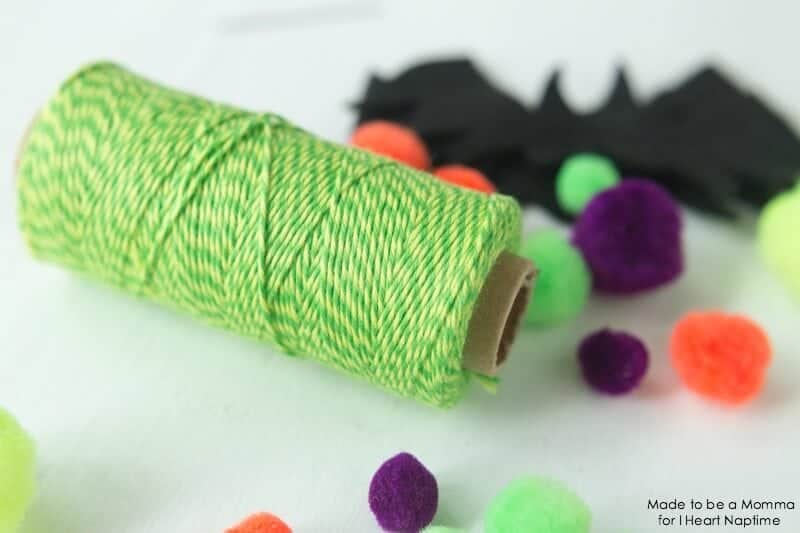 Now you just have to string your bakers twine through your pom poms and your bats. Once finished, tie a knot on each end and hang it where you desire :)  So cute and so simple!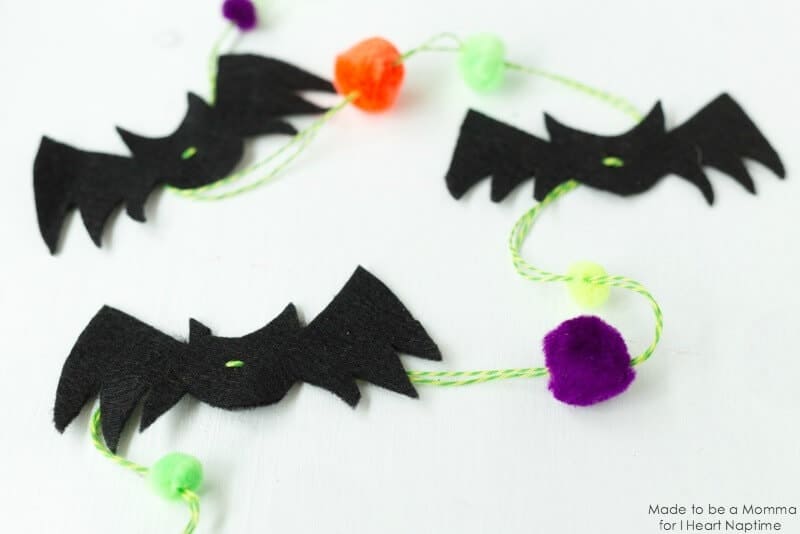 Happy crafting!
Love this easy, Halloween craft? You'll  enjoy these, too!