I'm excited to be partnering with Sherwin-Williams for a room makeover. The room I have chosen to revamp is my master bedroom. I've wanted grey walls for a very long time and finally decided to take the plunge! Grey is such a popular color right now, and it is the perfect neutral for any home. However, who knew grey was such a hard color to find? There are several different undertones in greys. Grey is very sensitive to light. I looked on several of my favorite sites for the "perfect grey" color… however, when I put it on my walls, it looked either too blue or too dull. Everyone swears by their favorite grey… but it really all depends on the lighting in your home. One grey could look fabulous in one house and absolutely horrible in another. So how does one find the perfect grey? Here are a few tips!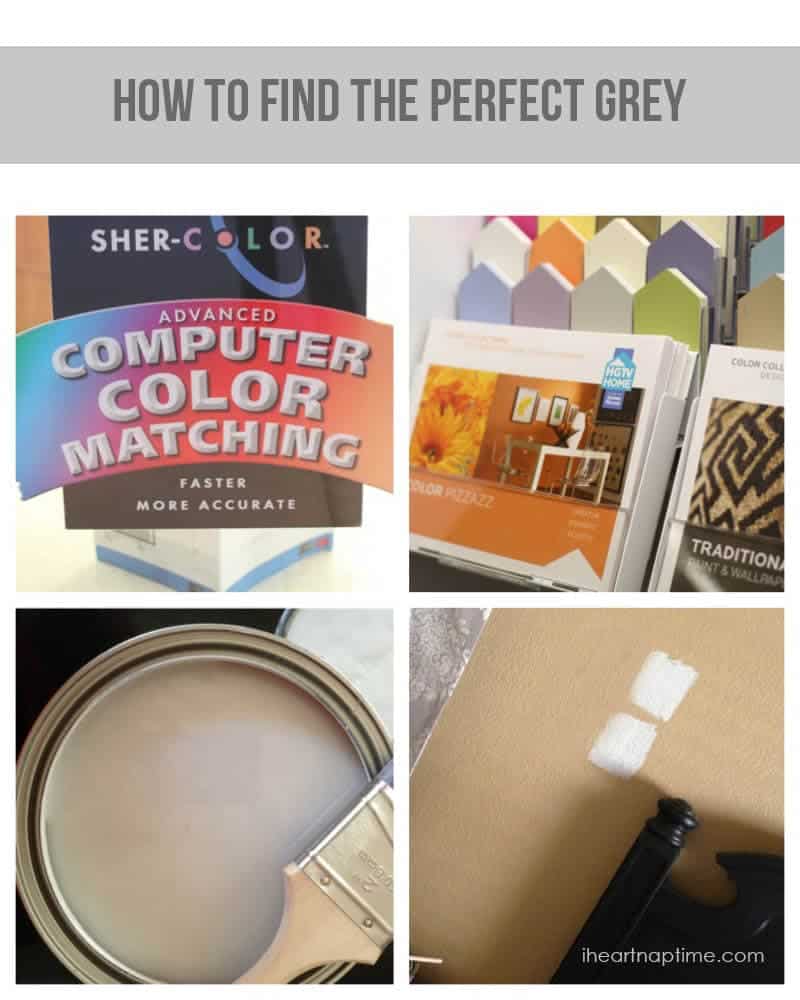 Gather several different paint chips from different paint sections. I picked up about five different paint chips.

When you get home, tape the swatches up on the wall. Place them next to the crown molding and light switches as well. After that you should be able to decide on your favorite three. 

Head back to the paint store and grab 2-3 paint samples. They only cost about $2 each and are worth every penny! Trust me!

Paint a section of the wall (preferably near a light switch or the molding), and then live with it for a couple of days before choosing your favorite color. You'll want to see the colors during different times of days before heading back to the paint store. 

Get a second opinion. Invite a friend over or post a picture on Facebook and get feedback from your friends and family. Sometimes it's better to have another set of eyes.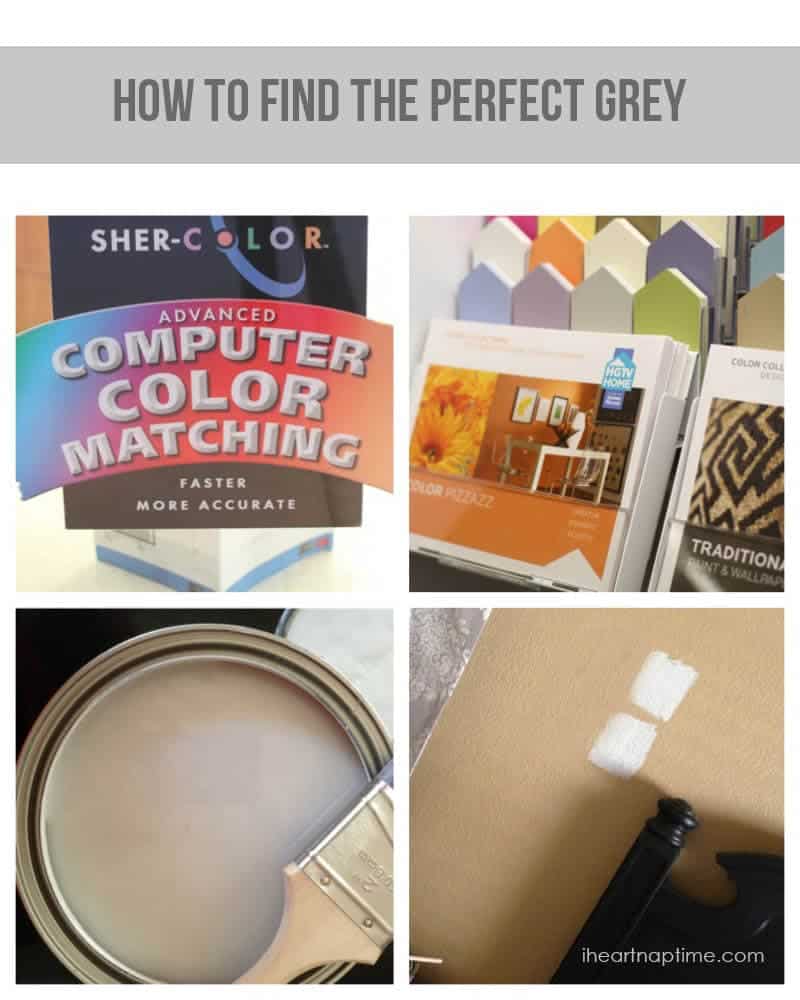 Here are few greys that have inspired me. I ended up going with white raisin for my master bedroom. For our next house I went with Agreeable Grey and love that even more!
More favorite greys:
Dorian Grey and Repose Grey from our 1888 fixer upper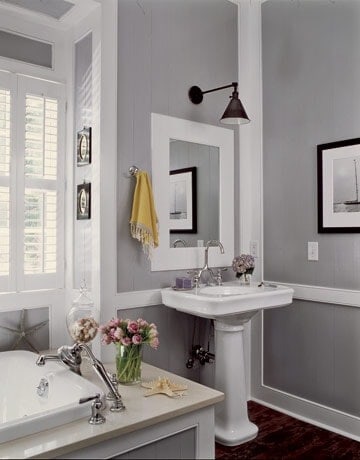 Requisite Gray by Sherwin-Williams from Country Living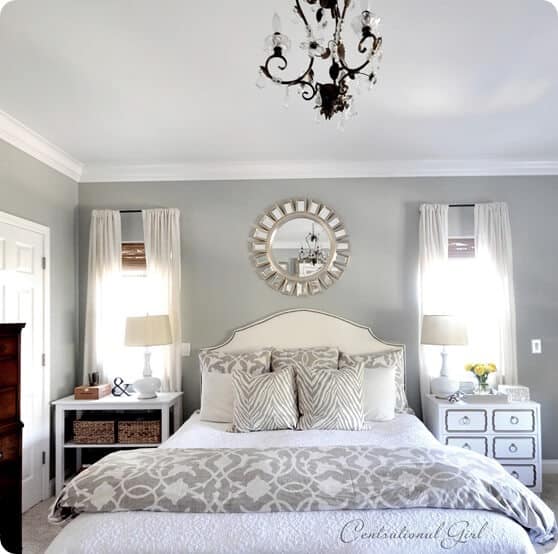 Custom grey: ½ 'Camouflage' & ½ 'Misted Green' from Censational Girl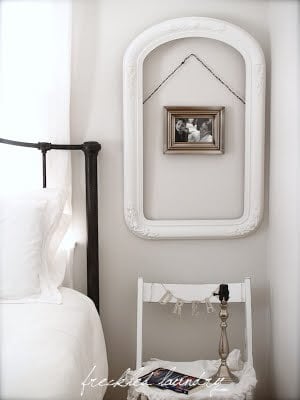 Sherwin-Williams
BAC Colorant    OZ     32    64     128
       B1 Black        –        –       1         –
N1 Raw Umber     –       2       1        1
via Freckled Laundry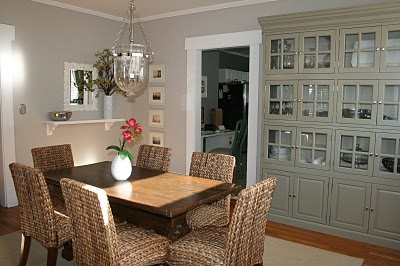 from Lavender and Lilies 
Here are a few more great tools to help you find the perfect grey:
Thanks Sherwin Williams for partnering with me on this post.