BlogHer 2013 in Chicago
I recently got back from one of the largest blogging conferences for women in the world! It was my first time at BlogHer and I had a great time! It was a last minute decision to go, and I'm so glad I was able to.
*images taken via my iPhone and Instagram*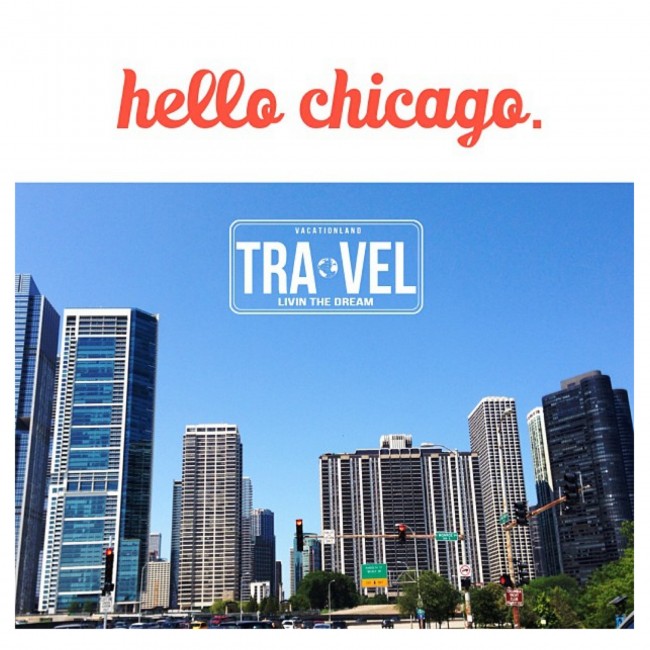 MY OTHER RECIPES
I was thrilled for the opportunity to go with Dodge. I got to hang out with the fine folks at the Dodge booth and check out their new caravan. They were celebrating their 30th Birthday, so it was a big party that night. We celebrated with party hats, cake and the whole shebang! It was a lot of fun! I'm officially a mini van mom, as of a few months ago and seriously don't know what I did without one. The best part has to be the sliding doors and trunk space. Perfect for thrifting. ;)
Here's some cool facts about the new caravan:
Industry-exclusive Super Stow 'n Go® seating+ – convert from 7-passenger seating to a flat-load floor in seconds
Industry-exclusive Blu-ray™/DVD system+ with second- and third-row screens
Over 45 Safety & Security features including seven standard airbags+.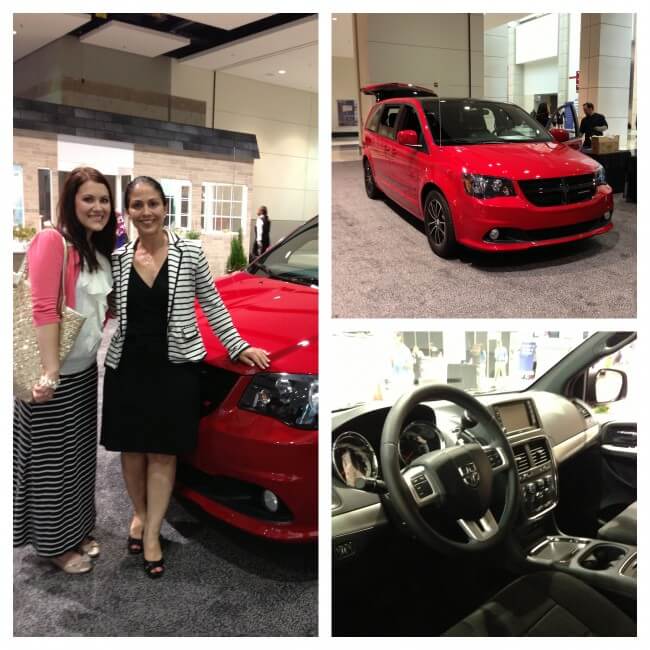 I always have a blast meeting with brands and connecting with like minded women in social media. While I was there I definitely had fun as well. You just can't go to Chicago without walking down the magnificent mile. So much shopping and FOOD galore!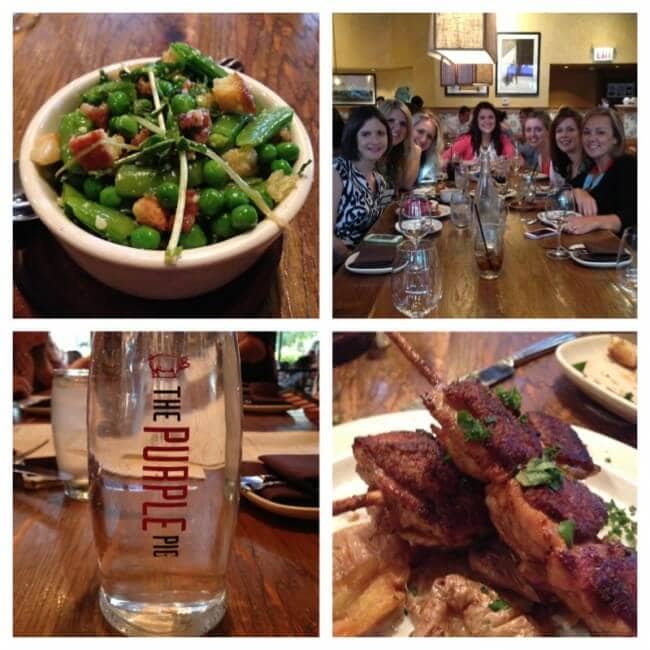 Maria, Amanda, Jenny, Me, Ali, Sommer, Shelly
The first night I met up with some of my favorite food bloggers for dinner at The Purple Pig. We ordered just about everything on the menu and ate it family style. That is definitely the way to go! My absolute favorites were the Peas and Bacon… and the Fried Manchego Cheese with Membrillo. It was basically fried cheese with a sweet jam sauce… seriously to die for! That is a MUST try if you ever go there.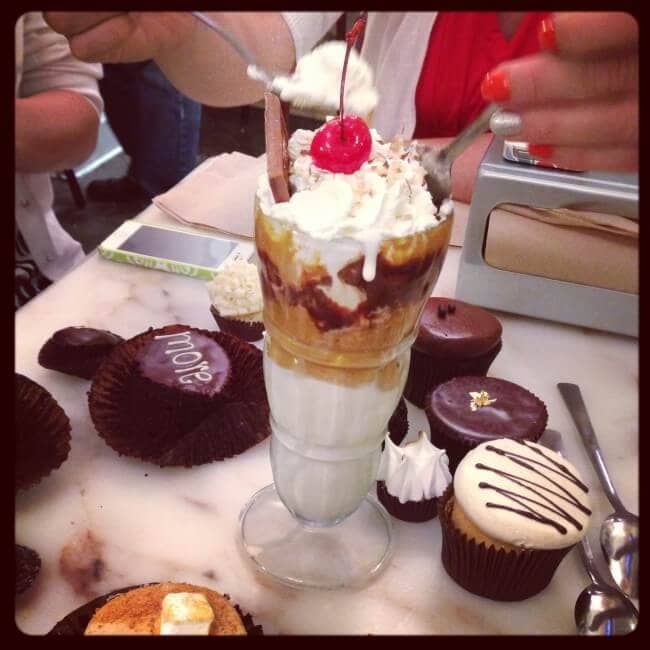 After dinner we decided to go out for dessert. We heard that more cupcakes were to die for… but we were a little disappointed. They looked absolutely delicious but were unfortunately dry. Boo! We ended up passing by the Ghirardelli store and shared a big ol' chocolate peanut butter sundae. You just can't go wrong with ice cream! Especially with Ghirardelli chocolate on top.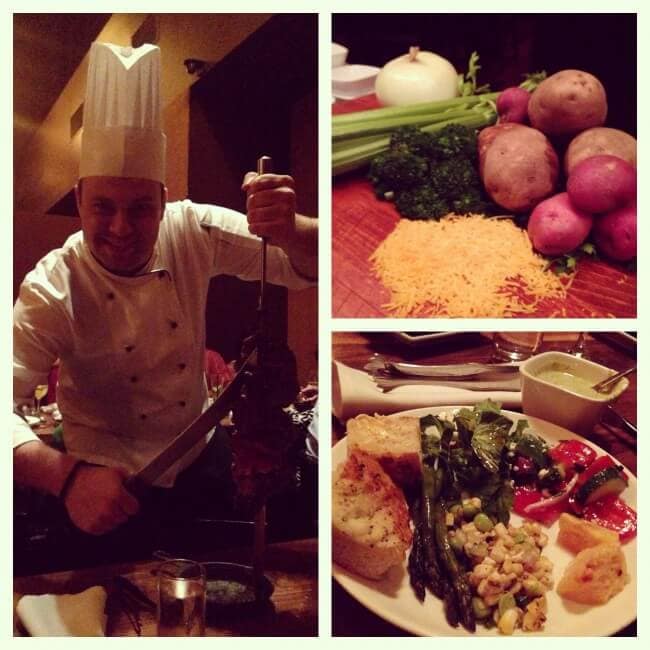 Friday night we went out to Zed 451. It was my first time experiencing a Brazilian steak house and definitely won't be my last! Good food and good company.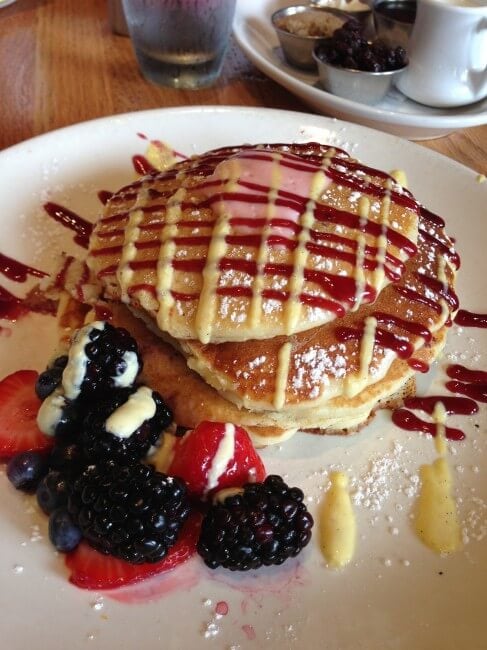 Another yummy spot was the Wildberry Cafe. These pancakes were amazing!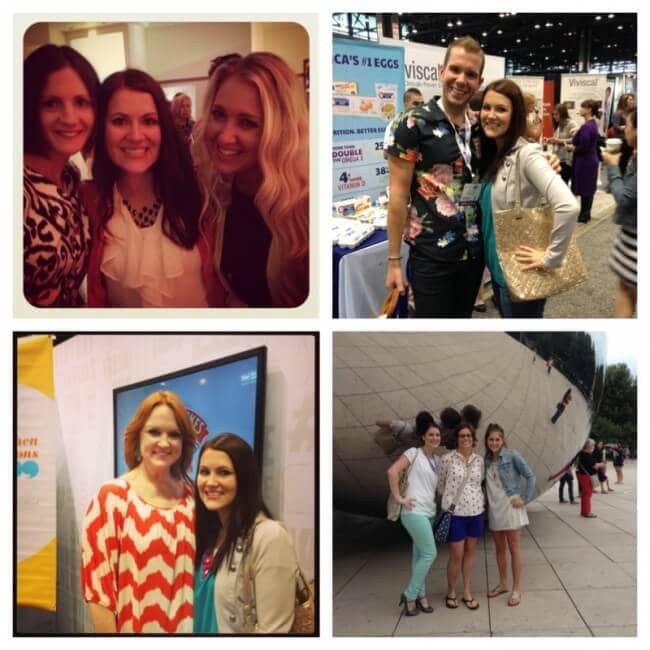 Two Peas and Their Pod – Picky Palate – Inspired By Charm – The Pioneer Woman – Mod Podge Rocks – Hello Society
I had a blast hanging out with old friends and meeting new ones. Building relationships "offline" is one of favorite things about blogging.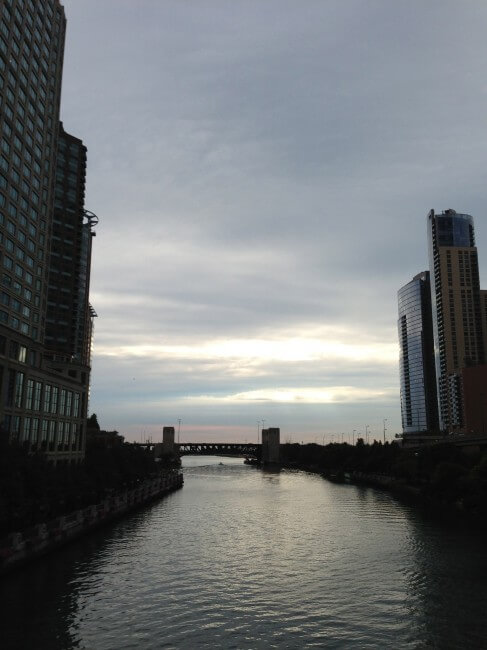 Chicago is such a beautiful city. I loved visiting there! This amazing view was right outside of my hotel.
So I'll have to be honest… my favorite part about the trip was the food. It was all so delicious! I had to go on a salad diet the week after to make up for it. ;)
Have you been to Chicago? What's your favorite place to eat?
Disclosure: This post was in partnership with BlogHer and Dodge. They have compensated me for my time, however all opinions are 100% my own.

Join in! Leave a comment!
Comments