THE I HEART NAPTIME COOKBOOK
The I Heart Naptime Cookbook is now available in stores and online!
Click one of the retailers below to get your copy today : )
ORDER ONLINE — > AMAZON – BARNES AND NOBLE – ITUNES 
Here's a fun little sneak peak inside the book : )


THE I HEART NAPTIME COOKBOOK features more than 100 recipes that have you covered for any meal, snack, or sweet craving. I've included a few of my most popular recipes from this website in the book, however most of the recipes are original to the book and many will even inspire your kids to help in the kitchen! In addition to recipes, I've included crafts like DIY plates, napkins, and aprons to transform any meal into a celebration and make it easy to give the perfect gift, from a basket of homemade toffee to birthday cupcakes.

All 100 recipes can be made in less than ONE hour and are simple enough for the beginner cook. These recipes were all tested by our fabulous recipe testers and we hope you love them as much as we do!

Use the hash tag #naptimecookbook on Instagram to share your photos with us!
Praise for the THE I HEART NAPTIME COOKBOOK
From some of our favorite bloggers:
"As a busy working Mom myself, I know the struggles of having a career
while also getting your kids to school, taking them to after school
events, helping with homework and most importantly preparing meals the
whole family will enjoy. Jamielyn shows you how she organizes her kitchen
and her life cooking up some delicious family-frinedly dishes for the
week." -Gina, Skinny Taste

The I Heart Naptime Cookbook is packed full of feel-good family recipes to help you make and enjoy meals in under an hour. From comforting classics to tempting treats (Hello Chocolate Chip S'mores Bars!), Jamielyn's book offers something delicious for everyone.

"As soon as your kids are snoozing away you will find yourself racing to the kitchen to dive into the dreamy images throughout I Heart Naptime. These are the recipes your kids will want to eat and you will crave no matter the occasion. Jamielyn offers thoughtful cooking and feeding strategies to make meal prep much easier while offering unique crafting ideas as well as delectable desserts your won't be able to resist!" -Catherine, Weelicious
Jamielyn warmly welcomes us into her family and home with dozens of playful stories, expert tips, exciting crafts, beautiful pictures, and over 100 family-friendly and approachable recipes you'll continue to go back to. It's the kind of book that will consistently inspire and one I'll certainly never put down! – Sally, Sally's Baking Addiction

"As a new mom, I'm still trying to figure out how to fit everything in to the day. The I HEART NAPTIME Cookbook is helping me navigate through the days where I feel like I barely have any time, but still want to put something delicious on table and spend quality time with my son. Jamielyn's recipes are out-of-this-world delicious and super simple too – without lacking flavor. Her slow cooker chicken tortilla soup is a huge favorite in our house!

"As a busy mom of 3, Jamielyn's collection of tried-and-true recipes are a life saver! From the meal planning ideas to the dinner recipes that I can make while my baby sleeps, I know that I will be using this book time and time again. Thisbook is a must-have for anyone who is looking for some delicious recipes to make for their family that don't require spending all day in the kitchen."
From some of our readers and Amazon reviews: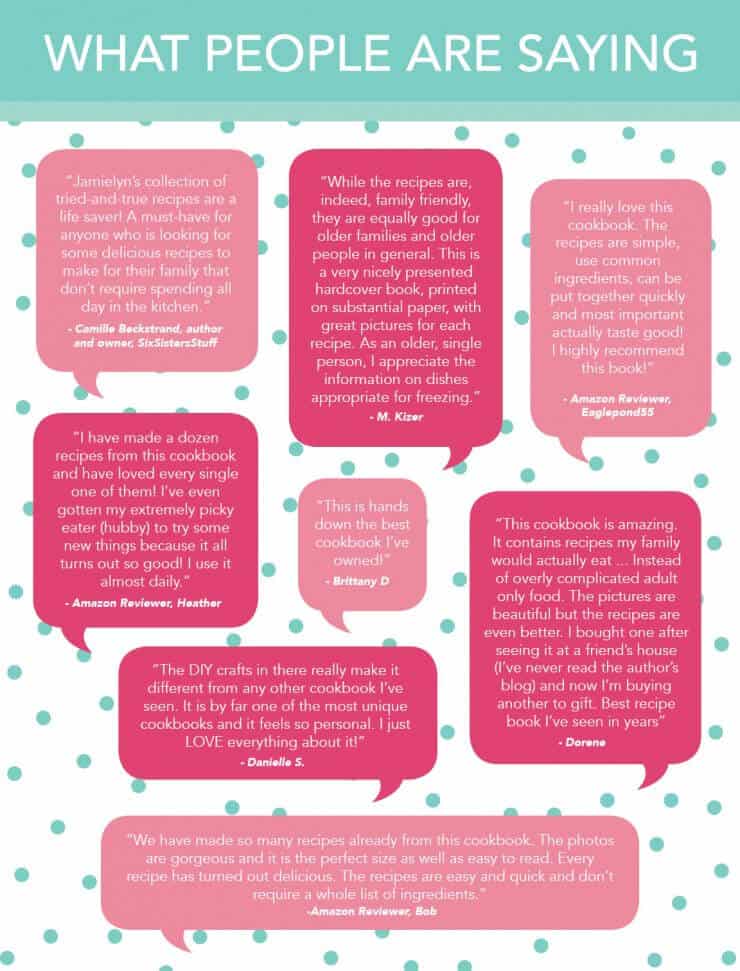 From some of our awesome recipe testers:
 "Just made this and served it to my co-workers. They all LOVED IT!!! Best fruit salad I have ever tasted." -Tammy A.
"My family raved about this recipe. My husband declared he would by this cookbook and my kids praised Ms. Kate in her wisdom of assigning me this recipe. A fabulous recipe for summer get togethers." -Penelope R.
"The French Toast was a hit at the Moore household, the hint of cinnamon and vanilla really added great flavor and the aroma that spread across the house woke up our sleepy teenager who joined the family for Saturday breakfast." -Victoria M.
"These were really great! We LOVED the fry sauce. The recipe is perfect." -Michelle W.
"Another winner! This is the first time that 2 of my kids have actually eaten all of the asparagus I gave them…and then they asked for more! It's a miracle!" -Jessica F.
"Oh my goodness, these Sweet Pork Hawaiian Haystacks were so good and will definitely become a staple in our house." -Kate K.
"I loved this! My husband did too. He even had seconds, and that never happens for a salad." -Rachael K.
"OH.MY.GOODNESS! It was delicious! My husband and I both loved it! Definitely will be making again! Would make a great summer lunch!" -Tracy K.
"This marinade was wonderful on the steak and vegetables that I grilled! I have the leftovers all set for my lunch and will be so excited to eat! It makes everything taste wonderful! Thank you! -Emily F.
"I couldn't believe how easy the cookies were to make and everyone said they were the absolute best ice cream sandwiches they'd ever had! All my girlfriends want the recipe. :-)" -Sarah P.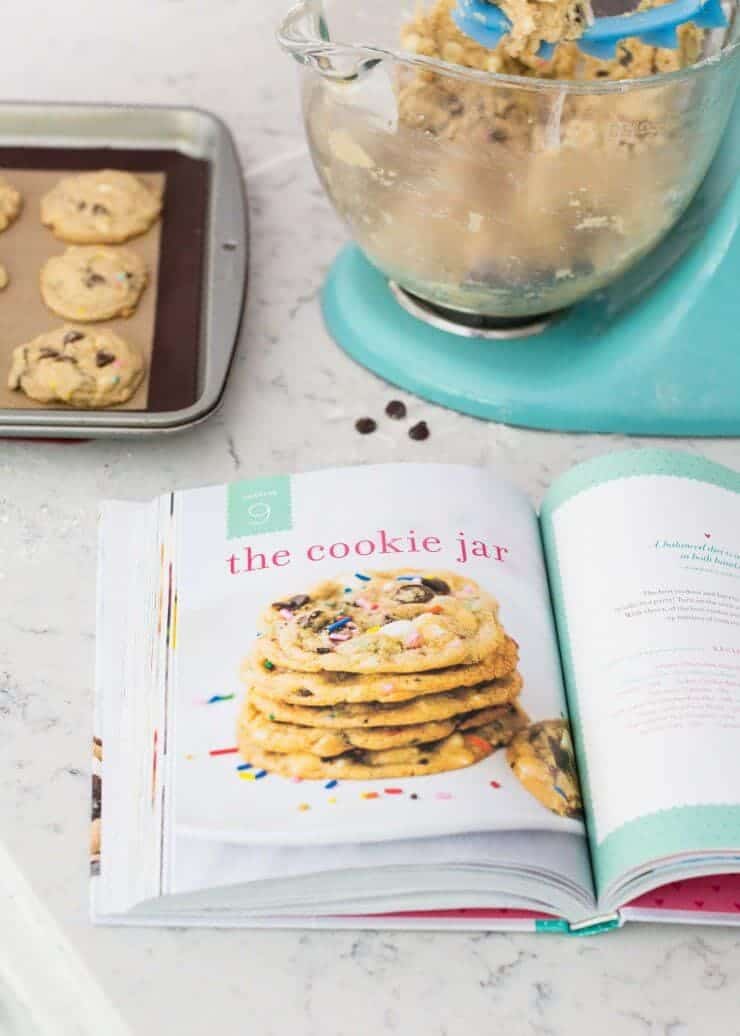 Mentions of THE I HEART NAPTIME COOKBOOK in print and online: