Britax ADVOCATE 70-G3 review + giveaway!
I have a fun giveaway for you today! I've teamed up with Britax for a Convertible Car Seat giveaway! Yay!
I've had this car seat installed for the past week and we have been loving it. So does Miss Emmie! My son was just a tad bit jealous he didn't get a new car seat. ;)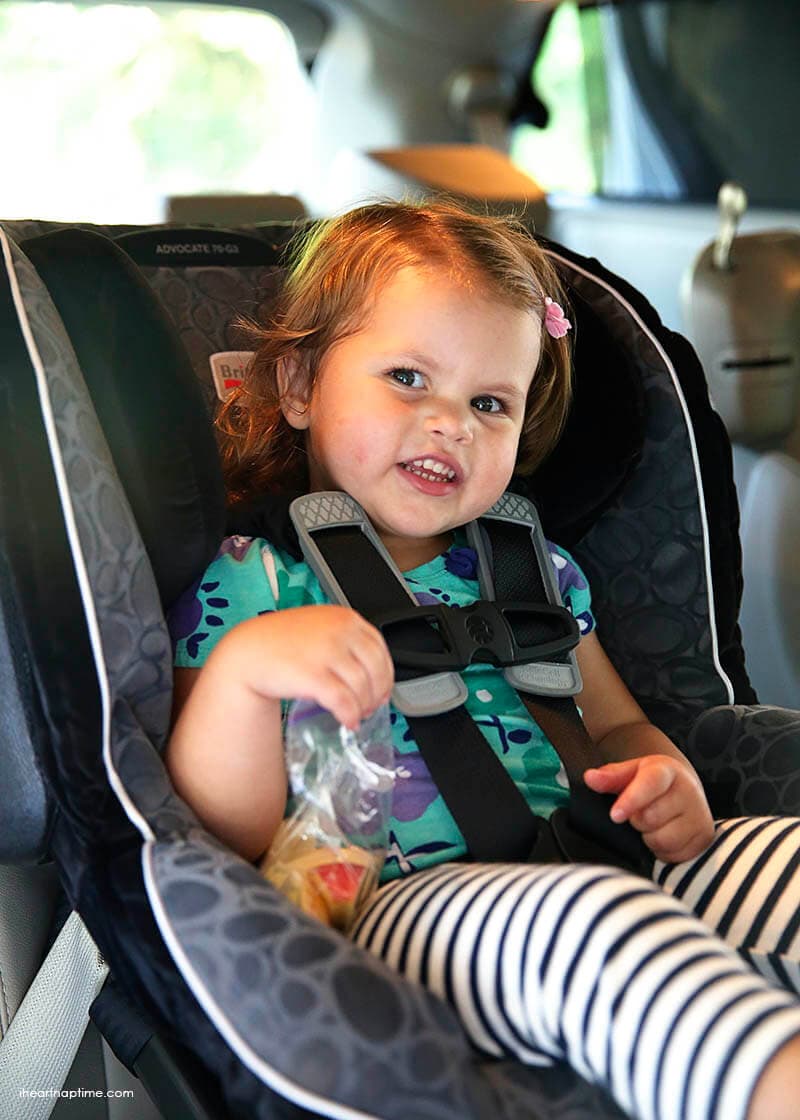 The moment I installed this car seat I knew it was by far safer than any other car seat I have owned. I'm wishing I would have invested more in my first car seat. This car seat has every safety feature you can imagine. Britax has put these car seats through all kinds of test making it the best on the market. One of my favorite features is the HUGS Chest Pads with SafeCell Technology. My daughter was always pulling down her chest clip with her old car seat. This car seat prevents that from happening. You can see she already pulled it down, but that's as far as it can go. The chest clip should go directly on the chest. I need to adjust her top straps a little more. I just watched this little video so now I know how. :D
Here are some more cool features I love about this car seat:
The BRITAX convertible car seat can be used for babies from 5 to 40 pounds in rear-facing position, then can be used from ages 1 years old and 20 pounds all the way up to 70 pounds.
The EZ-Buckle System keeps the harness buckle in a forward position and will prevent your child from sitting on the buckle when hopping in. 

True Side Impact Protection is deep side walls with energy-absorbing EPP foam along with a head restraint which offers a double layer of EPP foam to distribute crash forces, shield from vehicle intrusion, and contain the head, neck and body while keeping them "in true" or aligned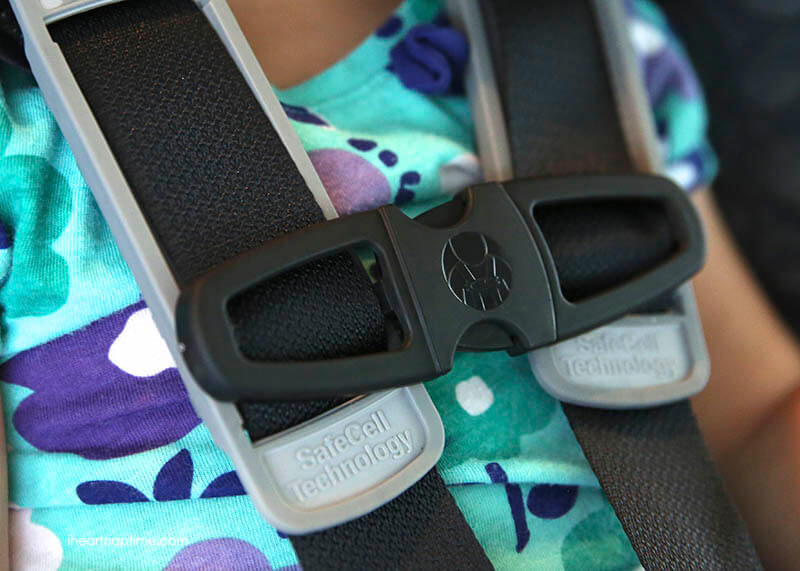 I think as parents we want nothing more than to protect our most precious cargo. I highly recommend Britax products. And in case you are wondering (I was!) here is a video on how to properly install a car seat. 
Buy It: Britax convertible car seats are available in independent, mass and online retailers throughout the United States and Canada.
Win It: One lucky nap time reader will win their own Britax Advocate 70-G3 Convertible Car Seat! MSRP (USD) $379.99! Enter using the rafflecopter widget below.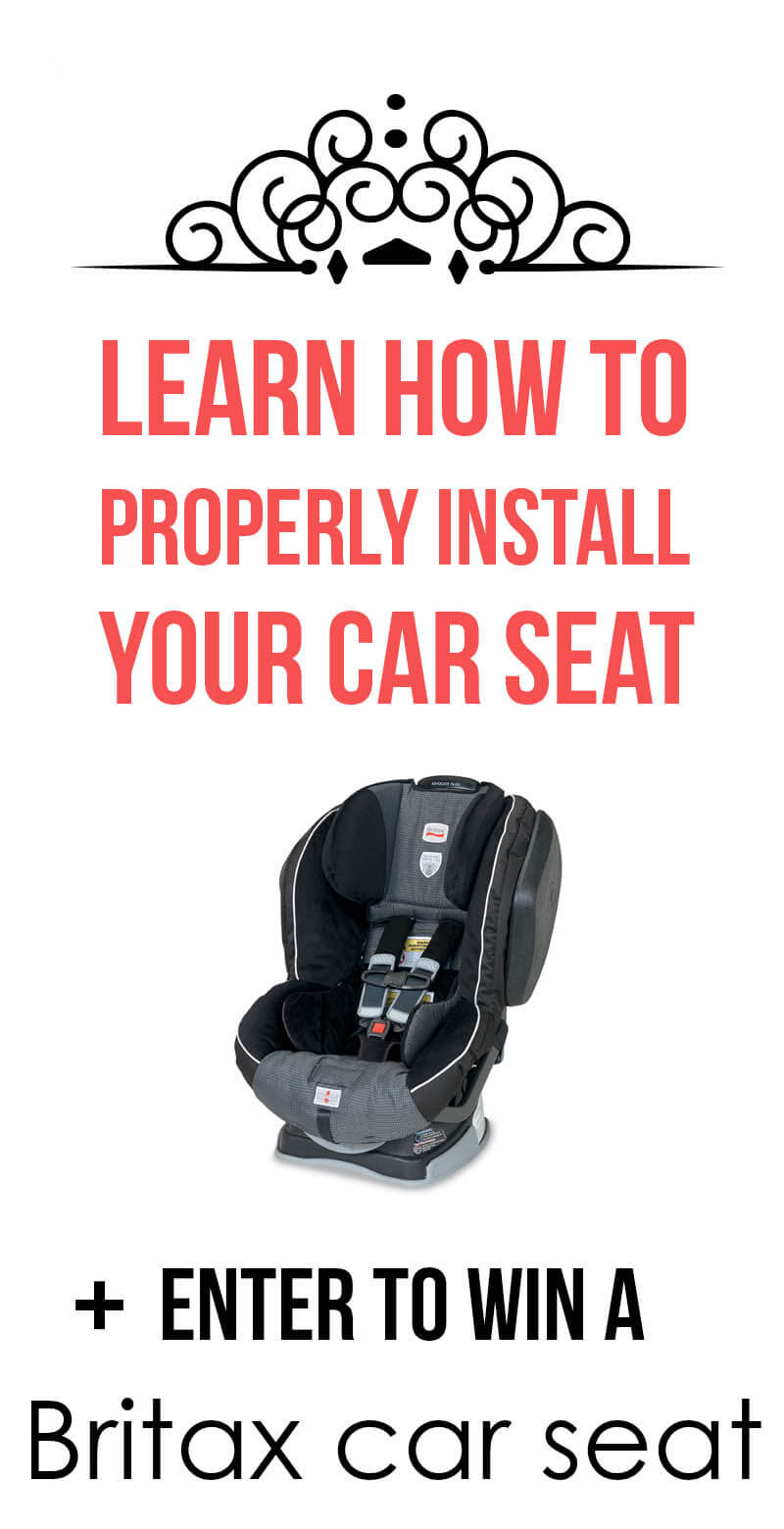 Good luck!
Connect with Britax: Website – Facebook – You Tube
Safety matters when it comes to car seats. I want one that will protect my child. And Britax convertible car seats have so many safety features — and knowing that makes me feel like my child is safe while in the car. Click here to learn more about Britax safety features.
This is a sponsored conversation written by me on behalf of Britax. The opinions and text are 100% mine.