By Erin of Strawberry Mommycakes for I Heart Nap Time.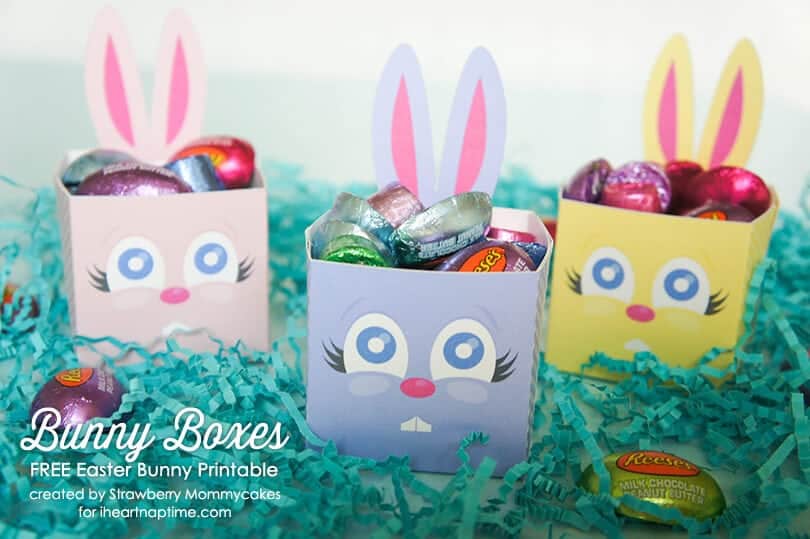 This FREE Easter bunny printable is so cute I can barely stand it! This printable comes in the cutest Easter colors and the bunnies have eyelashes for goodness sake. These Bunny Boxes will fit perfectly in your child's Easter basket, or you can send them to your favorite people as gifts.
Supplies:
FREE Eater Bunny Printable, for personal use only (download Silhouette file HERE)
Silhouette Cameo or Scissors
Heavy Card Stock
Score board (optional…but it will make your life easier!)
Hot Glue Gun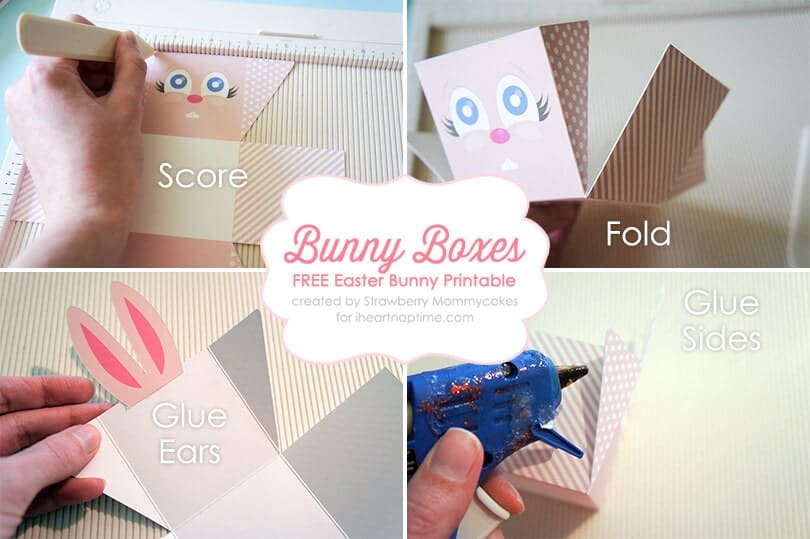 First, print out the printables on heavy card stock. Next, use scissors or your Silhouette to cut them out.
Place the bunny box on the score board, aligning it on the sides. Score at 2.5″ and 5″.
Fold along the edges that you just scored.
Glue the ears to the back inside of the box.
Hot glue the polka dot flaps to the sides of the box.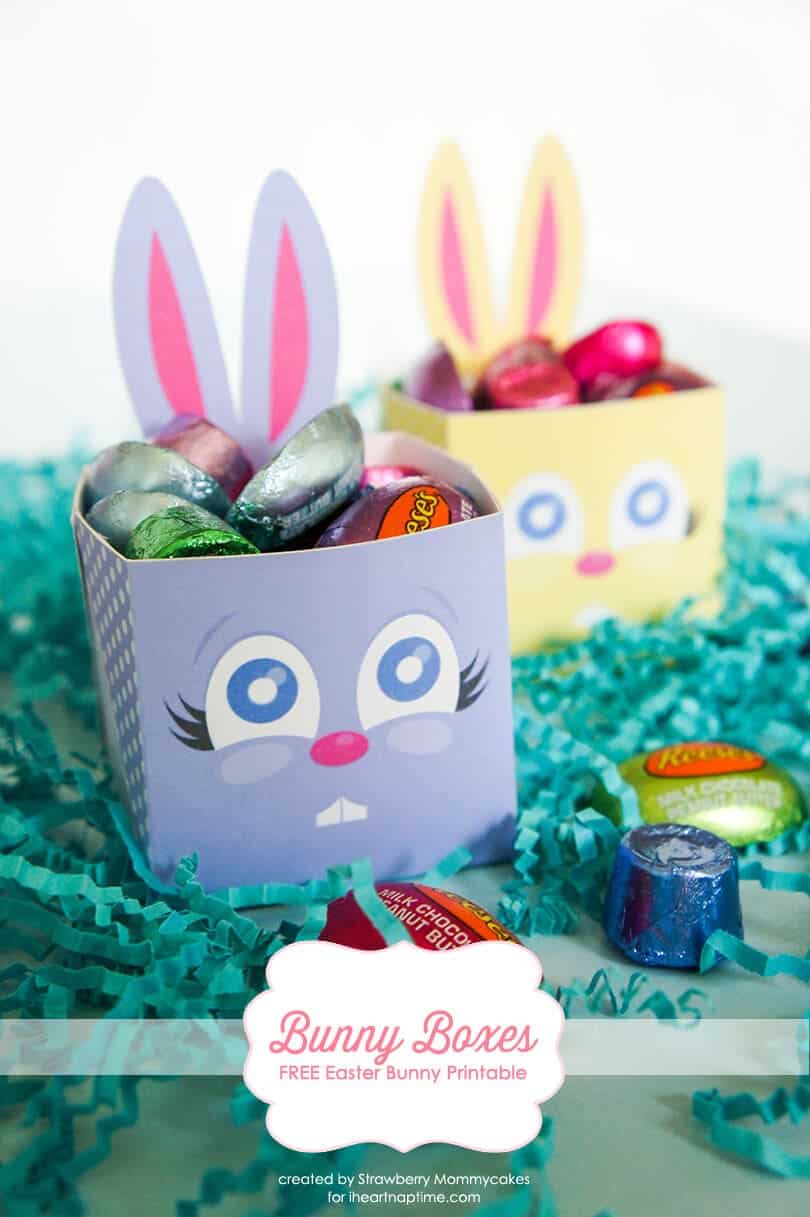 I filled mine with Reese's Peanut Butter Eggs (the best Easter candy ever) and Rolos. I chose them because they're already wrapped, the Reese's are shaped like eggs and they're shiny. I think too much, I know. You can also place a cellophane bag in the boxes and fill those up with jelly beans or some type of candy that's not wrapped. These boxes are 2.5 X 2.5″, so they hold A LOT of candy. Feel free to fill them up with Easter grass!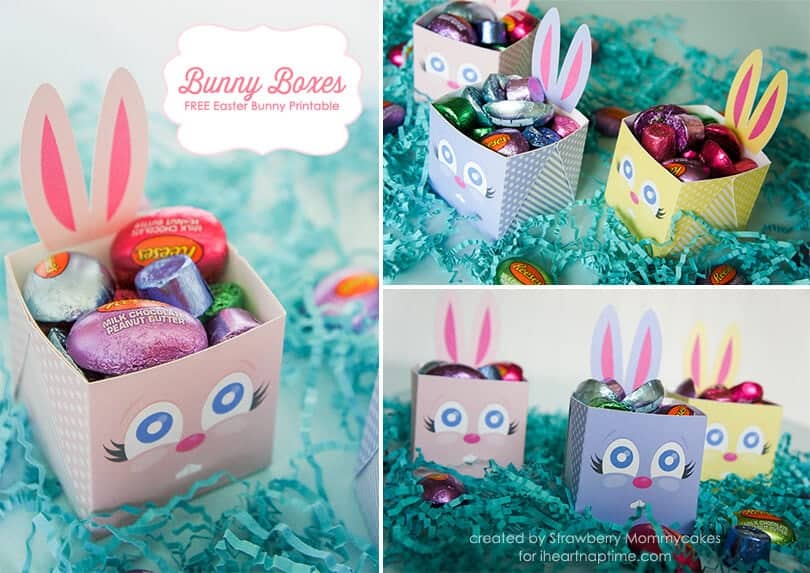 I absolutely LOVE designing Easter printables. You can find many more free printables and other Easter ideas on my blog. Also, make sure you check out my Pet Bunny Printables I made for I Heart Nap Time last year…but ONLY if you can handle the cuteness overload!
Check out some more Easter printables here: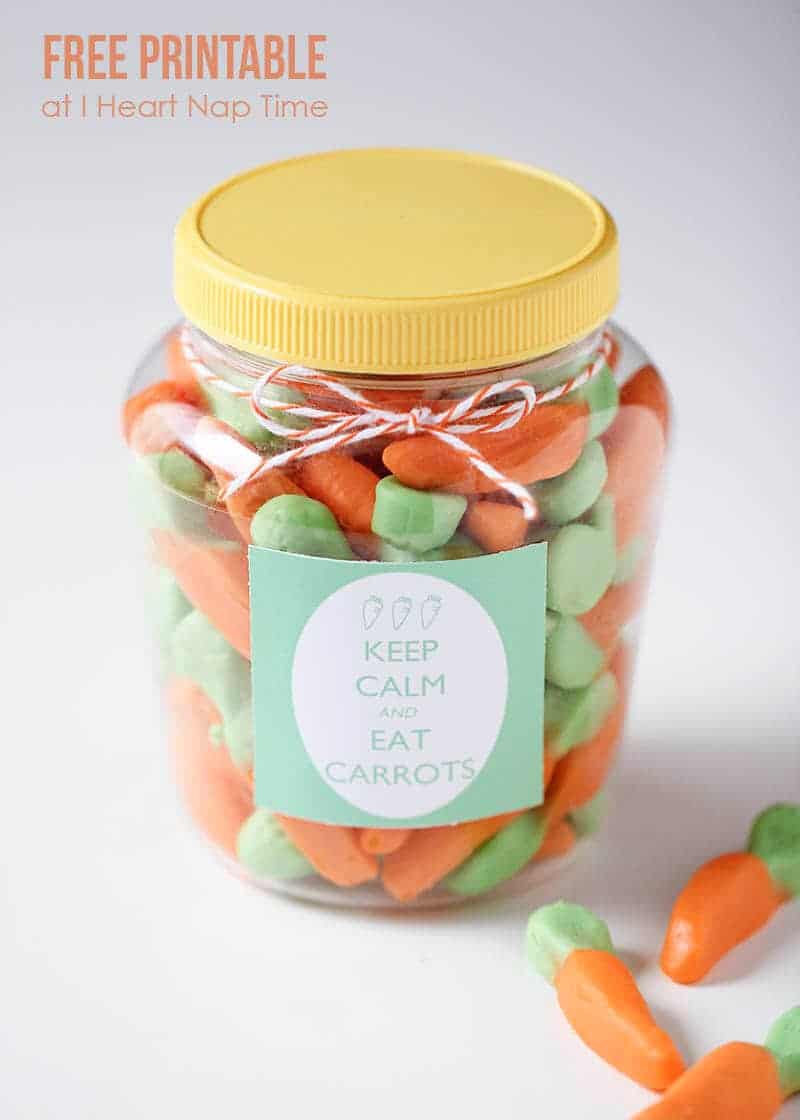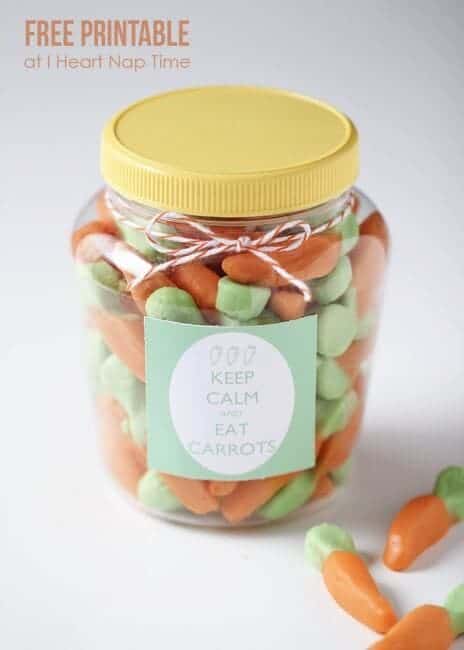 Keep Calm and Eat Carrots