DIY camera Lens Case by Katie of Made to be a Momma for I Heart Naptime.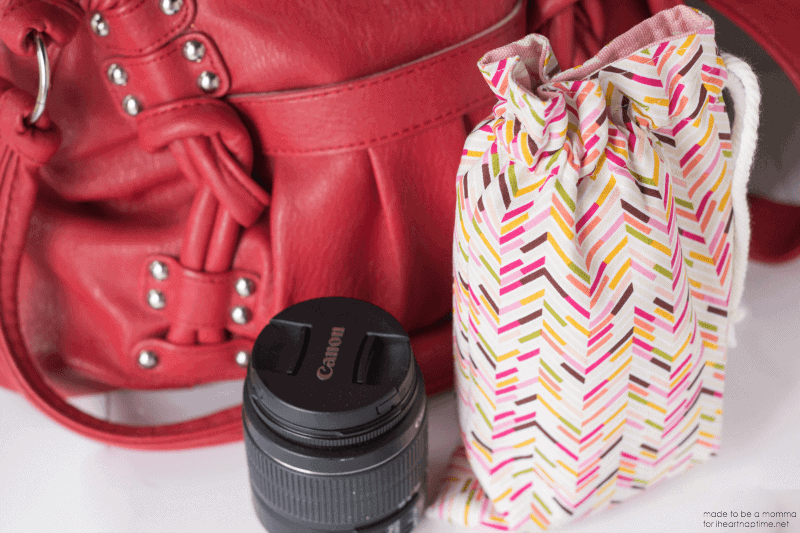 Hi friends! It's Katie from Made to be a Momma here to share with you a simple and useful sewing project. With the popularity that DSLR cameras have among families and bloggers, I thought it would be fun to share a fun way to keep your multiple camera lens safe and dust free while adding some pop of color to your camera bag. I love being able to make things that fit more into my style and personality and this camera case just makes me happy. You can use any  of your favorite colors or patterns of fabric. You could even mix and match a few fabric pieces for a patchwork look. This bag could be used for so many other things too!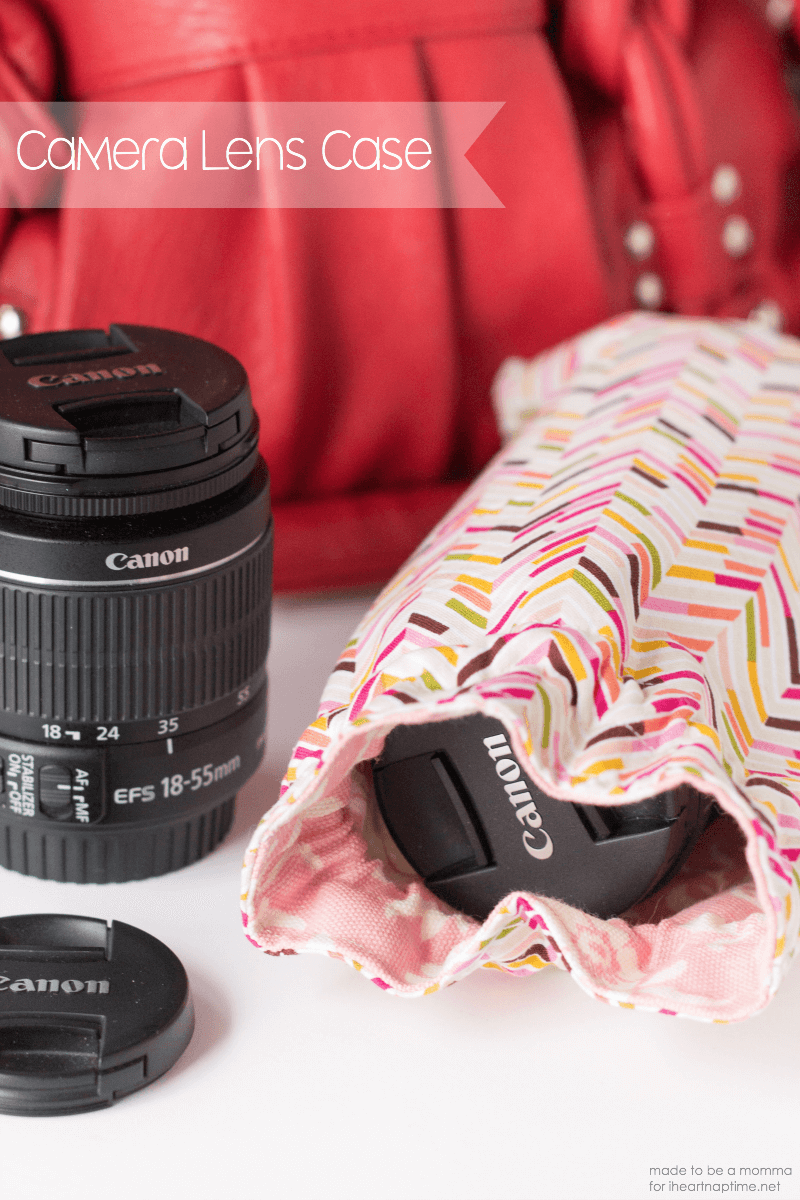 Supplies:
1/4 yard fabric
iron on batting
24 inches of ribbon or rope
safety pin
sewing pins
Instructions:
First you will need to decide how big your want your case to be. I made my cases big enough to fit my biggest lens with plenty of room to hold my 50mm lens. Feel free to adjust your measurements accordingly.
Cut four pieces of fabric ( 2 lining pieces and 2 main pieces) into 10 in. x 6 in. pieces.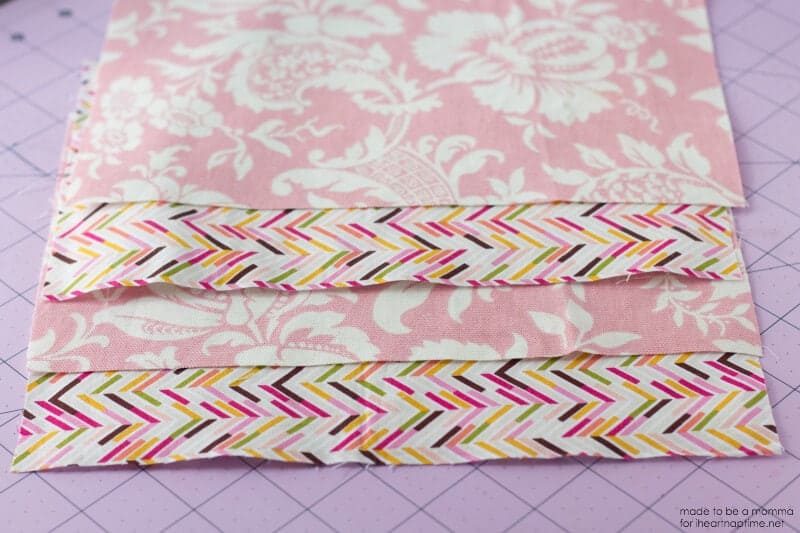 Cut two pieces of iron-on batting a tad smaller than the size of your main pieces. Iron on to the back side of your two main fabric pieces.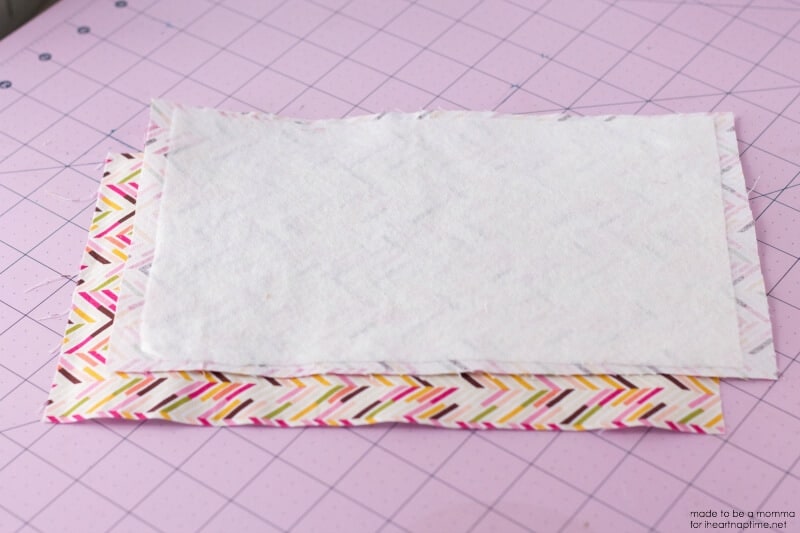 Place one pin about 1 inch down from the top of the main piece of fabric. Place another pin about 1 inch below the first pin. Repeat with the other side and the other main piece of fabric. Lay your two main pieces of fabric together and sew across the bottom and up both long sides making sure you don't sew the small space in between the two pins. Leave the top edge open.
Place your lining pieces right sides together. Sew across the bottom making sure to leave a 3-4 inch hole for turning. Sew up both long sides. Leave the top edge open.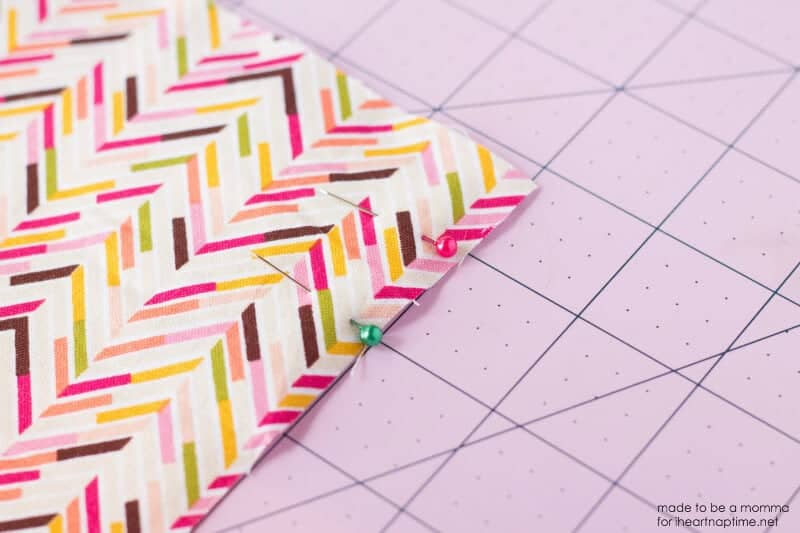 Flip your main piece right side out. Insert it into your lining piece, making sure the pretty sides are touching and the side seams match up.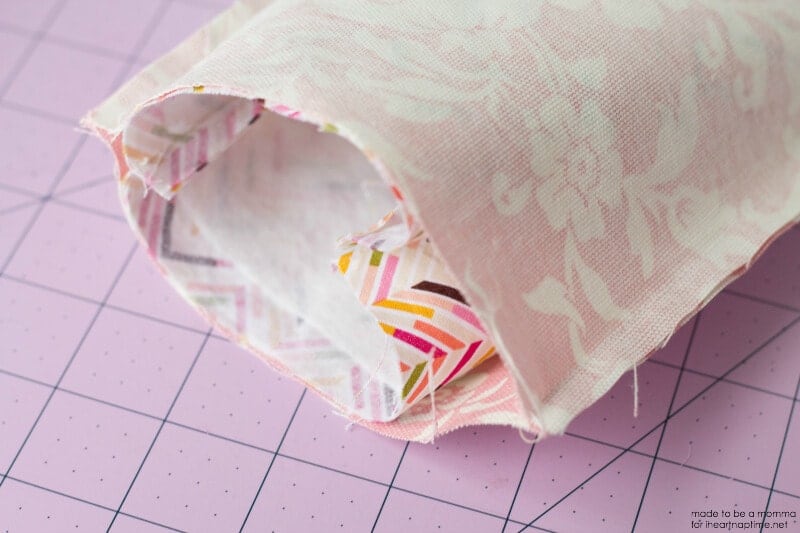 Pull your main piece through the hole in your lining and sew the lining hole closed. Push the lining into the main part of the case. Top stitch around the case. To create the casing for your rope or ribbon, sew a straight line around the entire case directly above the hole you created earlier and below the hole.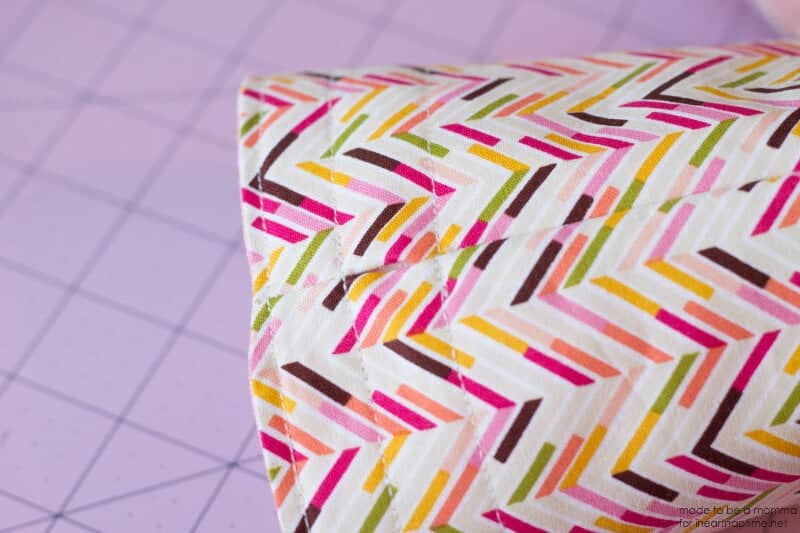 Using either rope or ribbon and a bobby pin, push your rope through until it comes through the other side of the hole.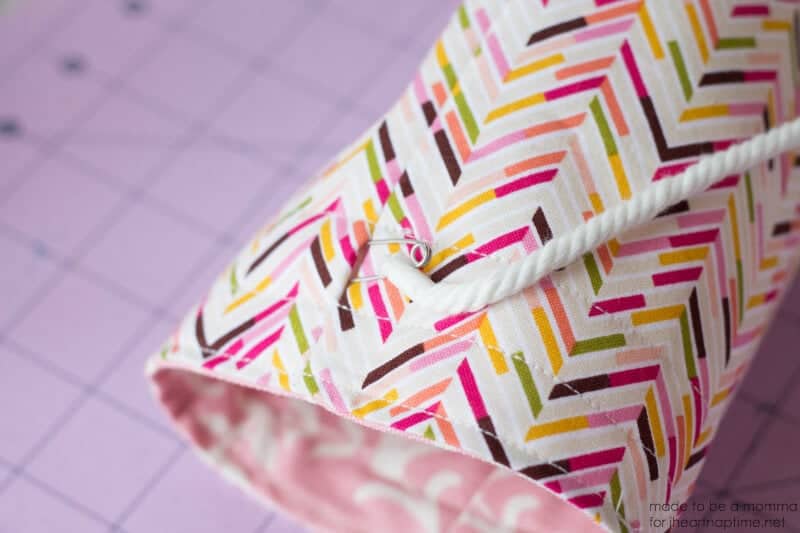 You now have a cute little drawstring case that's perfect for your camera lens. This is a fun sewing project that can be used for many other things. These little bags can also be used for makeup, kids toys or more. You can also make them much larger and even leave an opening on the other side for a double stringed drawstring bag like I did HERE.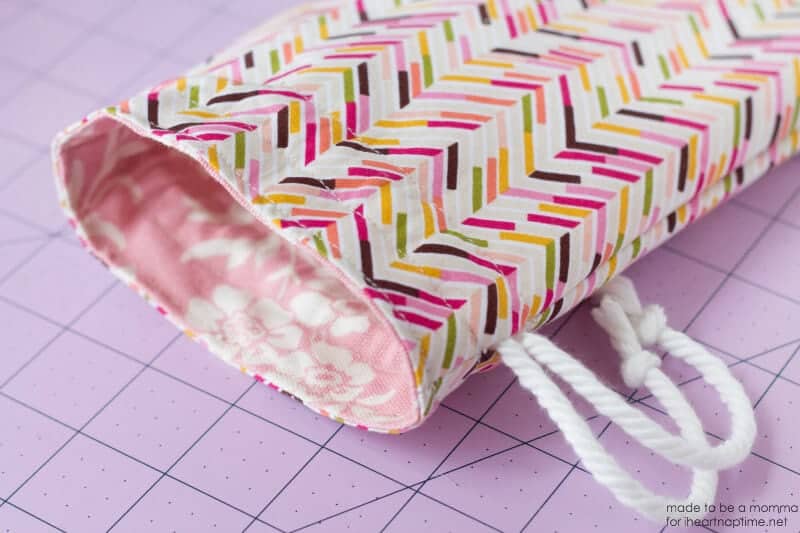 I love how the iron on batting adds just enough protection to carry it around outside of my camera bag without it being too bulky. If you don't plan on keeping your lens in your camera bag you could always use a heavier batting if desired.
Looking for more sewing tutorials? You'll love these too: