Jump to Recipe⌄
Loaded candy bar brownies
Happy Halloween! Hope everyone had a great day with their families. I had a blast with my kids baking and making Halloween crafts today. Our trick or treating was cancelled tonight due to the weather (whaat?!), so I was glad we got to go to the trunk or treat at our church last night.
I bought a TON of candy, so I decided to use some of it up and bake candy bar brownies to take to a Halloween party tonight at one of our friends. These were super easy to put together and were delicious! It's a great way to use up leftover Halloween candy! The best part about these brownies is that you can customize them with whatever candy you have on hand. We still have a bunch leftover, so they are going into work with my husband tomorrow. I don't want these laying around or else I WILL eat them all! I am such a sucker for brownies… especially when they have all kinds of candy bars inside of them. ;)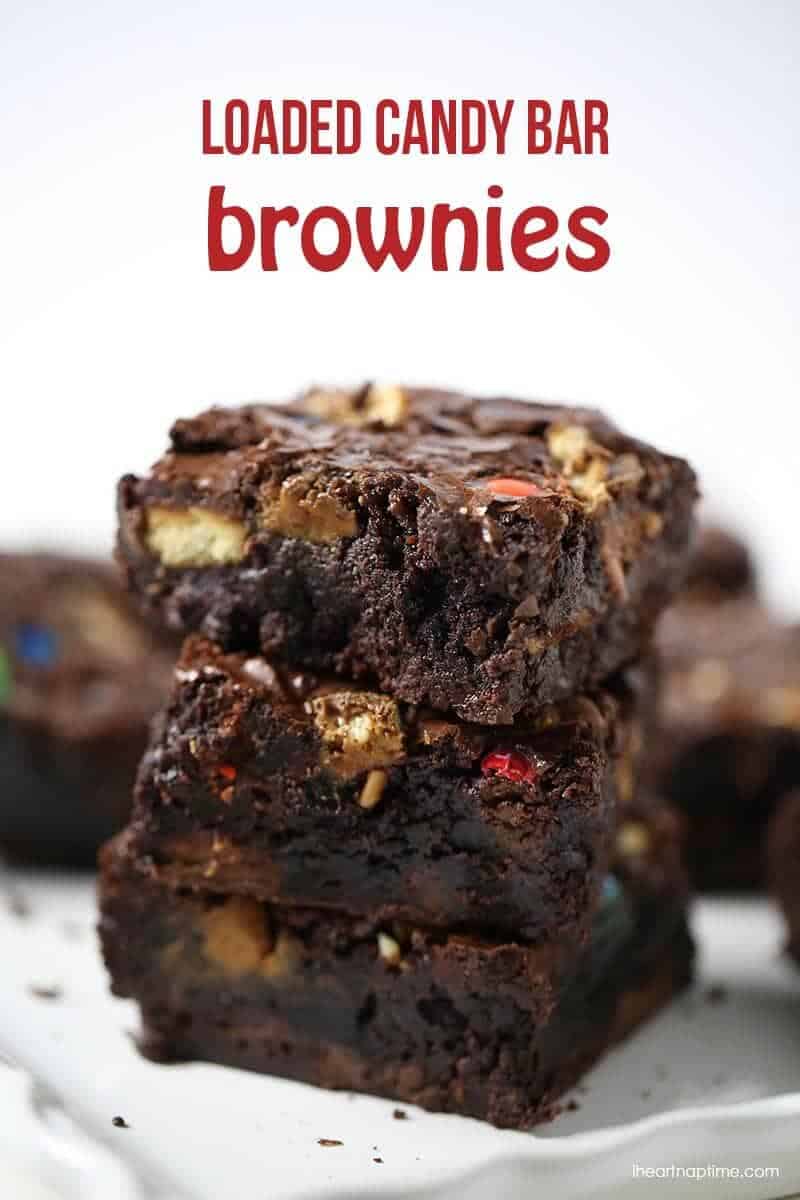 MY OTHER RECIPES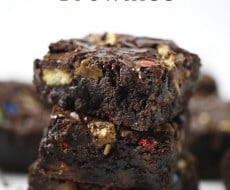 Candy bar brownies
Ingredients:
2 pouches Ghiradelli triple chocolate brownie mix
2/3 cup water
2/3 cup vegetable oil
2 eggs
15-20 fun size candy bars cut into small pieces(I used snickers, milky way, reeses and m&m's)
Directions:
1. Pre-heat oven to 325°. Prepare a 9×13 baking pan by spraying with non-stick cooking spray or lining with foil. Place water, oil and eggs in a large mixing bowl and whisk together. Add brownie mix and stir until well blended. Spread half of the brownie mix into the pan and then layer on half of the candy bars. Then pour the rest of the brownie batter in the pan and add the remaining candy bars on top.
2. Bake for 50-60 minutes. Remove from oven and allow to cool.
Enjoy!
All images and text ©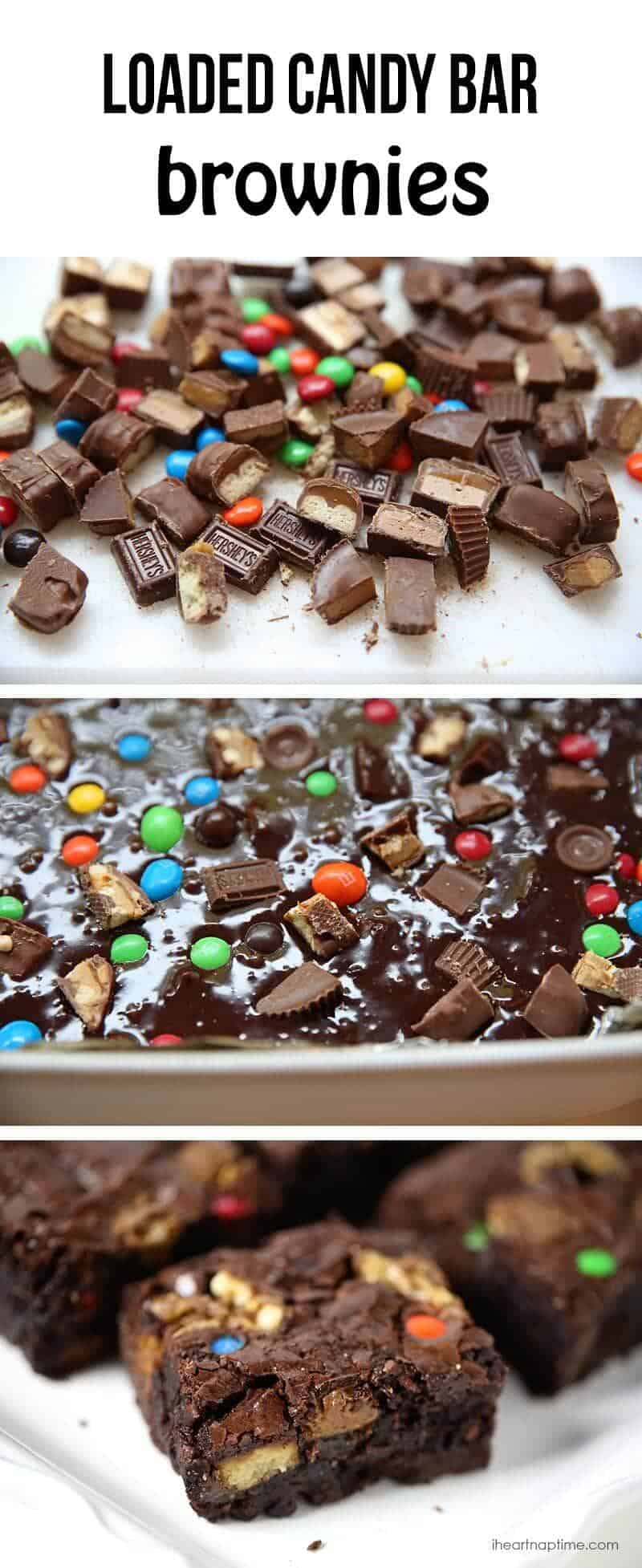 So let's hear it …what's your favorite candy bar? Are you sick of candy yet?!
Looking for more brownie recipes? You'll love these: