Jump to Recipe⌄
Candy corn cheesecake w/ free printable
Thanks for stopping by! To get the newest recipes subscribe or join us on facebook. Also check out our recipe box for more yummy recipes.
Today I'm going to share with you a fun recipe: Candy Corn Cheesecake in a jar. They are SUPER yummy and adorable. I also made a free printable (link at bottom) for you all to enjoy! :) I love this time of year!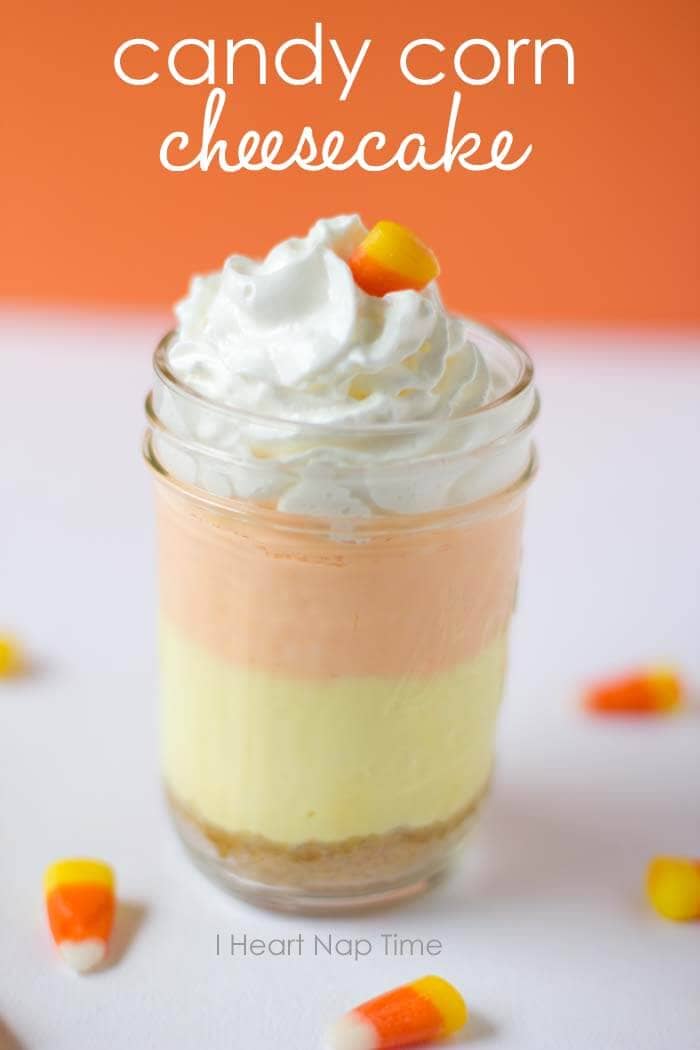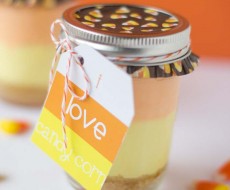 Candy corn cheesecake w/ free printable
Ingredients:
1 cup graham cracker crumbs
3 Tb sugar
1/4 cup melted butter
8 oz softened cream cheese
1/3 cup sugar
2 tsp. vanilla
1 cup sour cream
8 oz cool whip -softened
Directions:
1. Combine graham cracker crumbs, sugar and melter butter in a small bowl. Place 2 TB of crumbs in each jar. I used 1/2 pint jars. Press firmly down with a spoon. Refridgerate for 30 min.
2. Beat cream cheese until smooth, add sugar and mix well. Next add sour cream and vanilla. Mix well. Then fold in the Cool Whip. Place topping in 2 bowls. Add orange food coloring in one and yellow in the other. Spoon the yellow cheesecake into the jars and then layer the orange topping next. Then refrigerate for 2 hours.
All images and text ©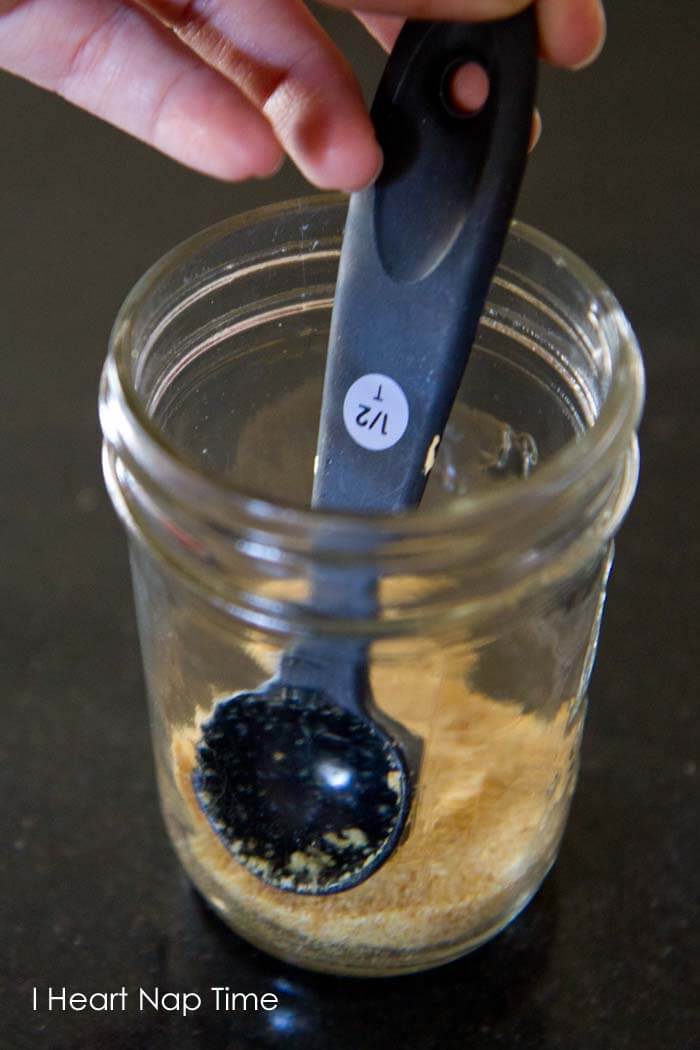 Press down graham cracker crumbs in your jar with a spoon. :)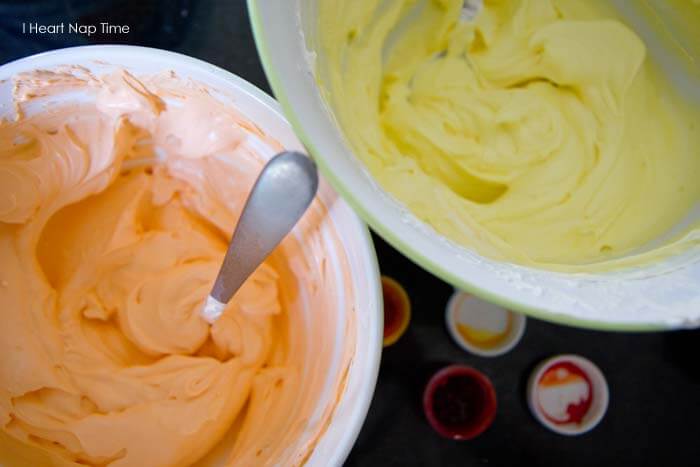 I also added candy corns in the middle…gotta have candy corn! :)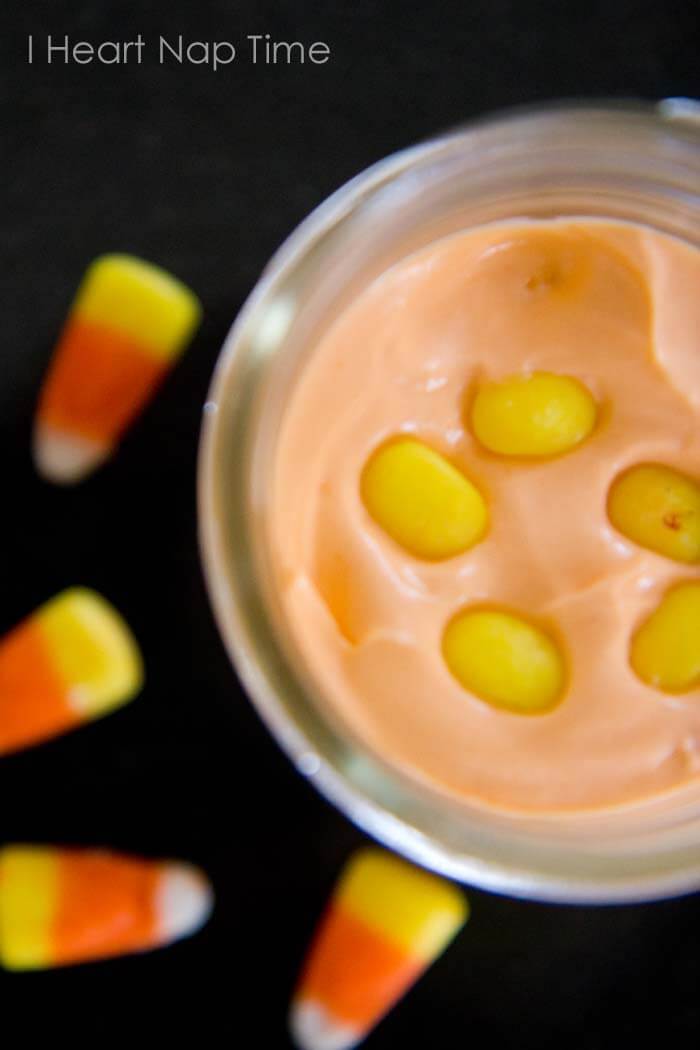 Then it was time to package these cute little jars. I placed a cupcake liner under the rim and then cut out a cute little tag and tied it to the jar with orange twine. You can download the printable for free HERE.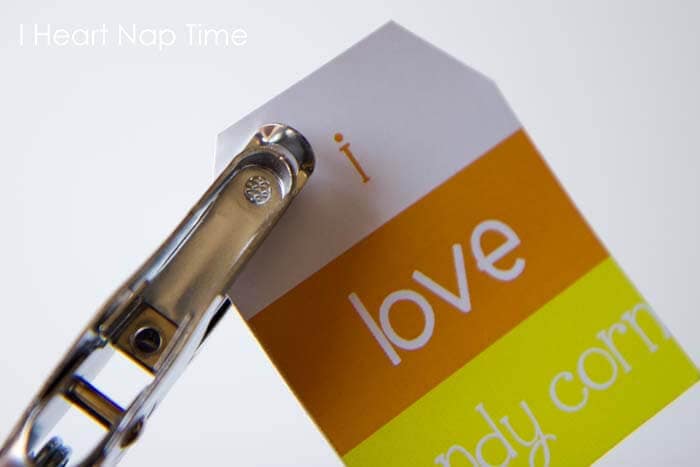 These make great gifts for the girls you visit teach, grandparents, teachers and friends.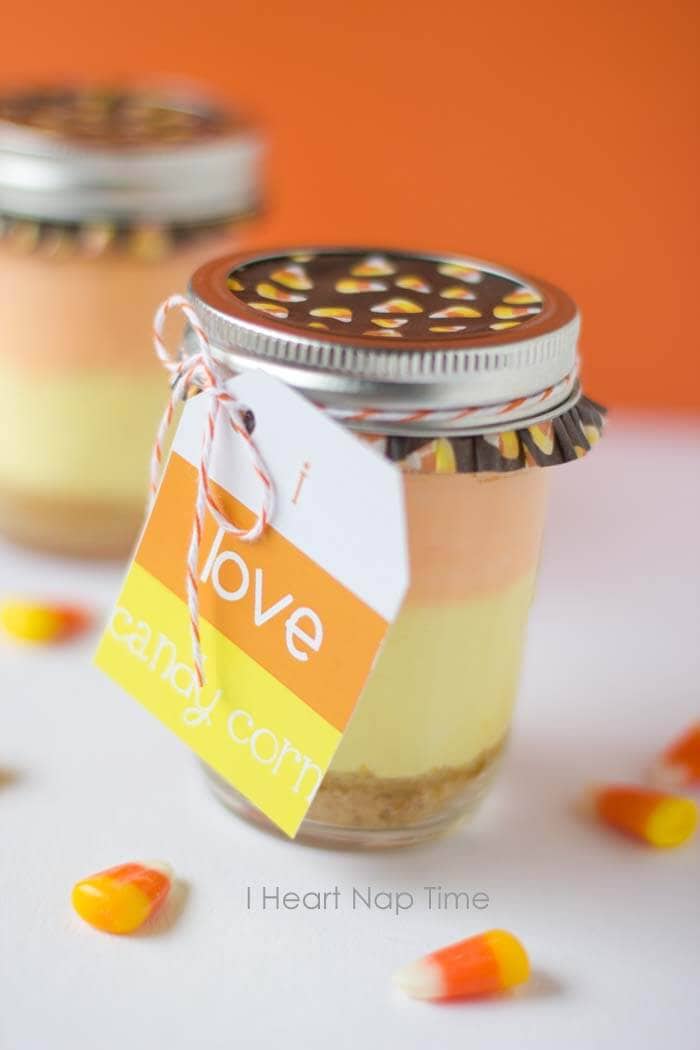 For more recipes make sure to check out our recipe box!
Have a happy day! 
xo-Jamielyn