If you missed the Photography series you can start here:
Hi! My name is Brad Jolly, and I am the owner of Brad Jolly Photography. I specialize in custom portrait photography of children and families in the Memphis, TN area. Jamielyn asked me to be a guest blogger today and share some meaningful tips on how to take better photos of your kids and your family. I always love sharing ideas and information, because I want you to be a better photographer, too.
Time has been compared to many things – like sand in your hands that you can't hold onto, or the mighty waves of an ocean as it moves toward the shore. While these are true, they also reflect a negative view of the most precious commodity we have. I prefer to look at time as an investment – like money you put in a good stock that returns dividends. While you cannot make time slow down, you can make the very most of the time that God gives you, especially in your role as a parent. I don't know about you, but my memory is certainly not good enough to remember all the great expressions, laughs, giggles, and fun moments that my wife and I share with our kids; so having a camera around preserves these snapshots in time for a lifetime of enjoyment (see, it's that dividend analogy ).
Now, I am a professional photographer, and I have some high-end camera equipment. But for capturing the fun everyday expressions and events, you don't need all that; in fact you may have the best camera there is already (i.e. the one you have with you on your smart phone). That's right, my wife and I have iPhones, and they take great-looking photos. In fact, some of my very favorite pictures are ones my wife has taken (not me) with her iPhone. She sends them to me all the time so I can see them on my iPhone. They are so great, and I love them!
So you are always looking for ways to take better pictures, right? OK, let me give you six good tips for getting great photos of your kids and family:
Don't pose your kids and please don't have them say "cheese".
We all grew up having to look at our parents behind a black-and-silver box while they told us to look at the lens and say cheese. No, it wasn't fun for us as children to do; so why are we not surprised that those pictures weren't memorable! Just capture life as it happens. You may delete way more photos from your camera than you keep, but that's OK.
Make sure you have a camera with you at all times.
Everyday moments come and go; but they are certainly not unforgettable, nor are they predictable. So you've got to be ready; and you can't be ready if you don't have a camera with you. Again, that's why having a good point & shoot pocket camera or a smart phone around is the perfect solution.
In this picture below, my son (can you guess his name?) spelled his own name out with McDonald's French fries. I smile every time I see this photo (and yes, I know it's not an actual picture of my son, but it was a memorable moment that I captured and will always remind me of how funny he is).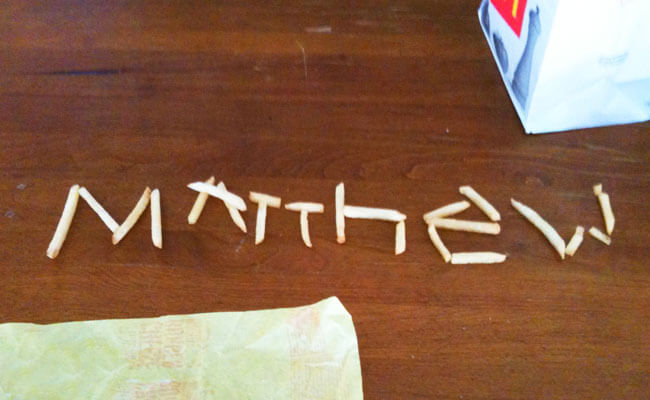 Don't take pictures in direct sunlight.
This may seem obvious, but all you get is squinty-eyed kids with dark heavy shadows. Certainly not the picture you had envisioned for it to be. Instead, if you are outdoors and your kids are playing, direct them over to more shady areas to play. This way, everyone looks more natural, and so will your photos. And they will have just as much fun playing in the shade, too.
Talk to your kids while you shoot.
I use this technique all the times when shooting photos of children for other families. If you get their mind preoccupied with something to think about, they will forget about you taking their picture. What works great for younger kids is to start singing some song they like, but messing the words up. They're smart, and they will catch on and give you some of the funniest expressions as they laugh and correct you. Then that is the time to start snapping away. You will love the pictures you get!
When taking pictures indoors, shoot with all the natural light you can.
That's right, flash never looks that natural; so open the blinds, curtains, shutters and let in as much light as you can. Also have your kids come closer to the window so that that your pictures will be better exposed. In this picture below, I had my daughter come play closer to me (as I had already positioned myself by our big picture window). It's easy to get her to smile and laugh as I talk with her and make up funny stories.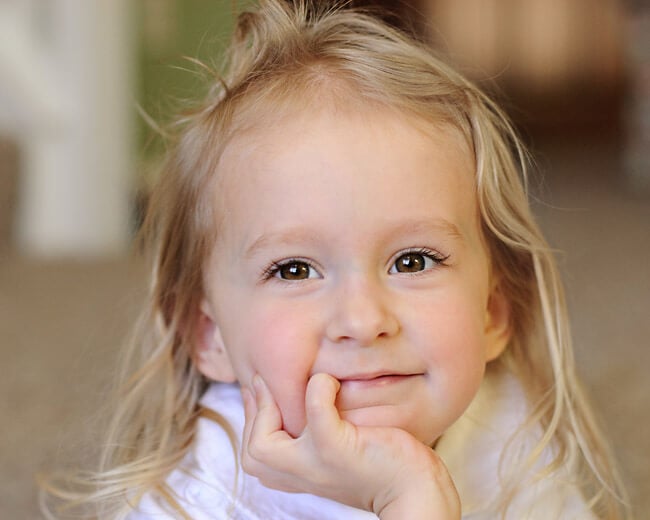 My last tip – HAVE FUN!
If you're laughing, joking, giggling and being silly, then your kids will be, too. And the pictures you get at those moments will be priceless! Don't take stuffy, posed pictures. Take fun pictures – ones that make you laugh and smile every time you see them. My wife and kids were at Target one day. The kids were being silly and decide to model cool sunglasses for her. We laugh every time we look at this.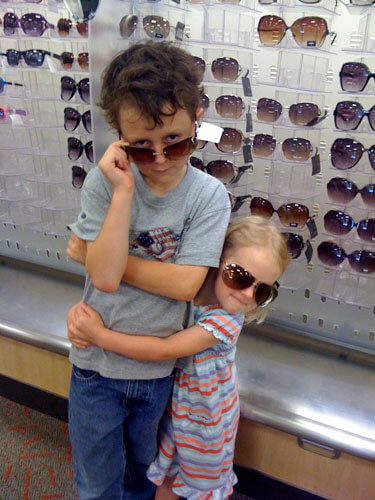 The everyday moments are the ones you experience with your family. Don't let them pass by without preserving them. I'm so thankful for cameras; they are truly one of the greatest inventions that God has blessed us. Believe me, your kids will be so glad you took so many pictures of them and all your family events. I believe in splashing photos of your family all over the walls of your home. For that, though, you will definitely want to schedule a custom portrait photo session with a local photographer. Every photographer has their own style; so be sure to check out all the photographers in your area and find the one whose images you absolutely love.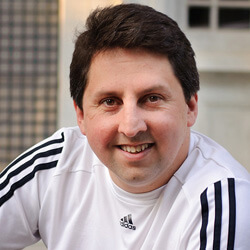 Lastly, I want to thank Jamielyn for the awesome privilege of having me as a guest on her blog today! This is a real honor, and I appreciate the opportunity to be here today. I hope at least one of these tips I shared will help you capture better photos of your family. Please go check out my website at http://www.bradjollyphotography.com/ to see my work, and if you live in the Memphis, TN area, I would love the opportunity of capturing images of your family for you to place all over your walls.
Live life to the fullest and capture it every day! -Brad