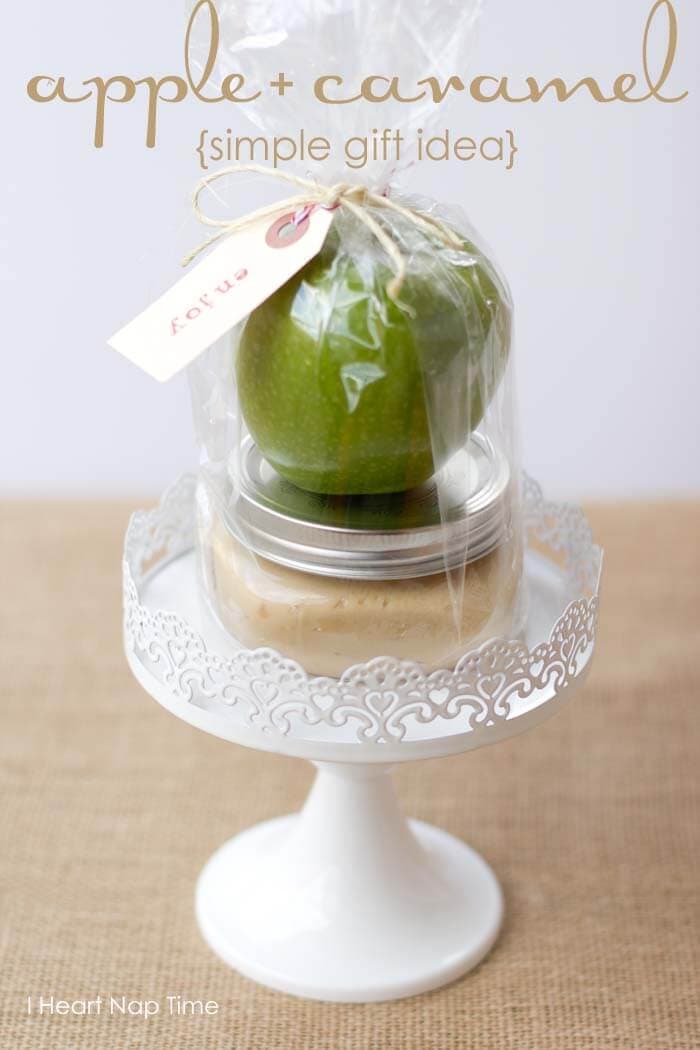 Remember the delicious caramel dip I posted last week? You must try it ASAP if you haven't already. I made the cutest little gifts with the leftovers for a few friends. I spotted a caramel apple gift at a local bakery and then again on Pinterest and knew I had to make something similar with my recipe. It really was so simple to put together and everyone loved them! Such a fun treat! Here's what you need to get started-
Supplies:
1/2 pint mason jar
green apple
clear bag
twine
tag
Instructions:
1. Place caramel dip in mason jar. Then put your jar and apple in a bag. Tie with ribbon or twine and add a little note.
Simple as that! Easy peasy!
Enjoy!