This Chalkboard Advent Calendar is a fun and easy activity your family will love this holiday season!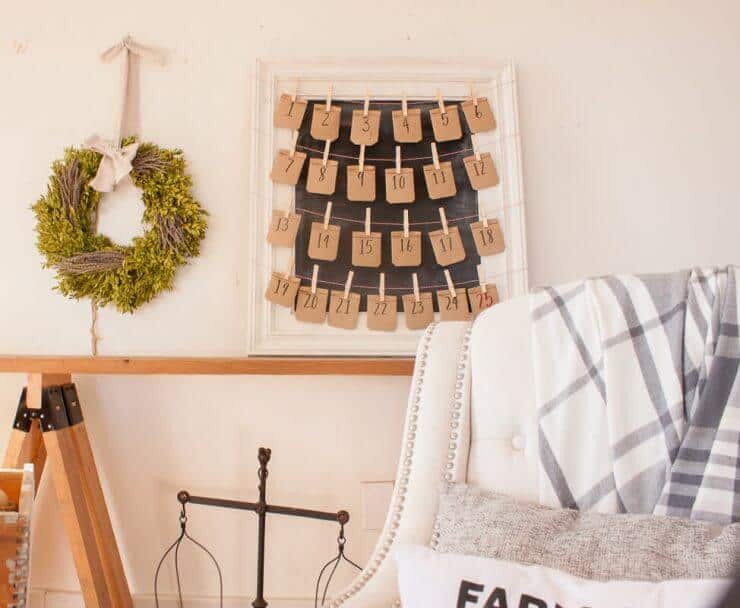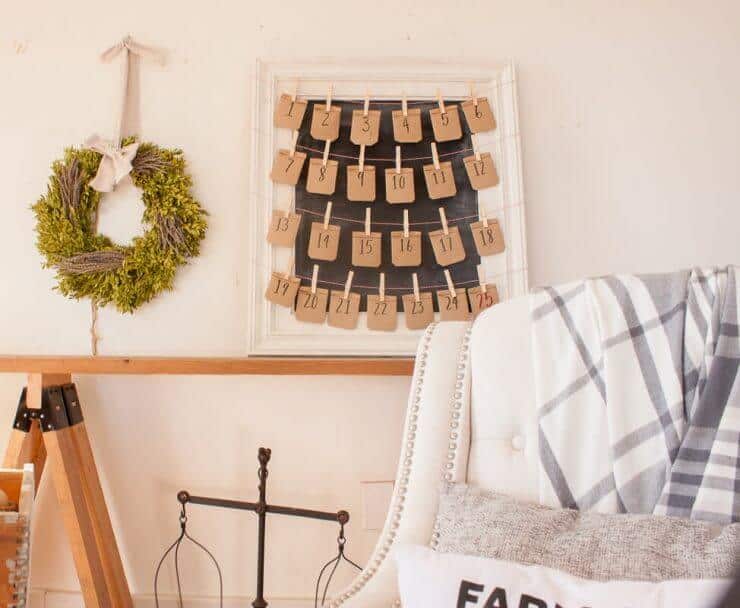 Hi there, my name is Sara and I blog over at Twelve On Main. I am so excited to be here today to share a really fun and simple Chalkboard Advent Calendar! As a family, we have always loved doing an advent calendar all through the month of December. A few years ago I made a really easy one using an old antique ladder and this year I wanted to make something different so I used a chalkboard I had laying around. I love the way it turned out!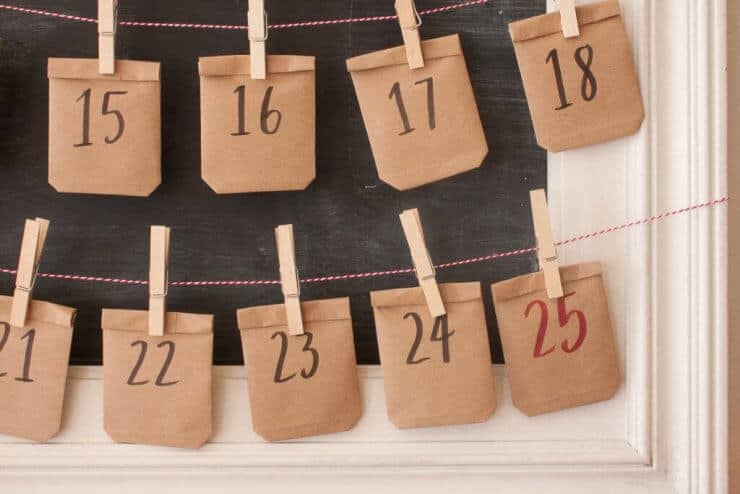 Materials needed:
Simple twine or festive holiday string
Clothespins
Chalkboard or old frame
Small paper bags or envelopes (I used butcher paper and made my own little bags)
Black & red markers
Double sided tape or glue stick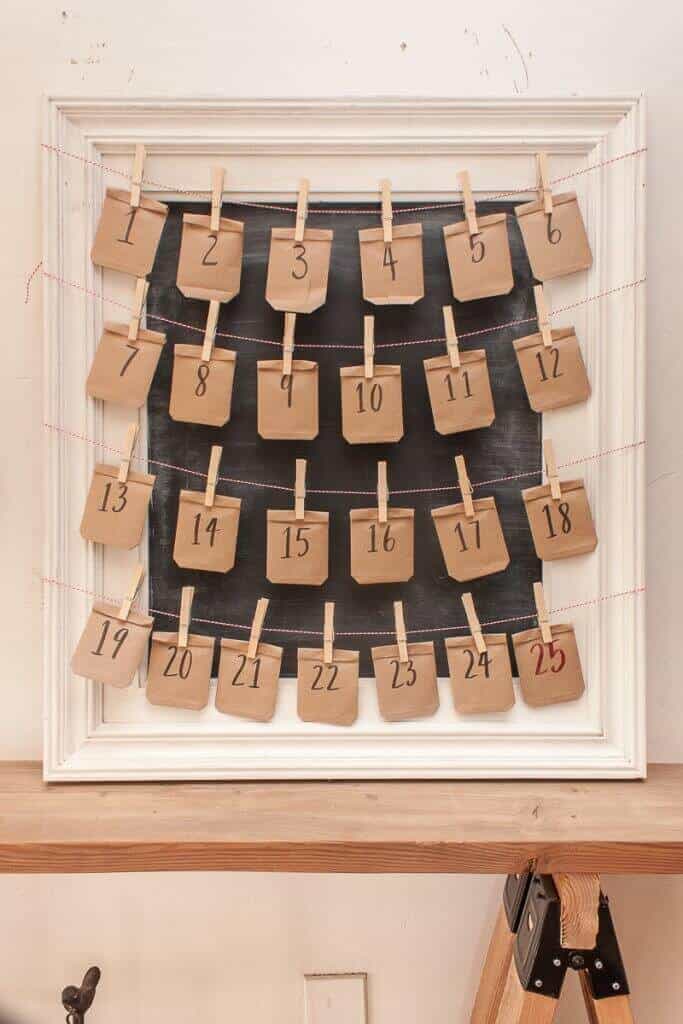 To make your own paper bags:
Start by cutting your butcher paper into squares.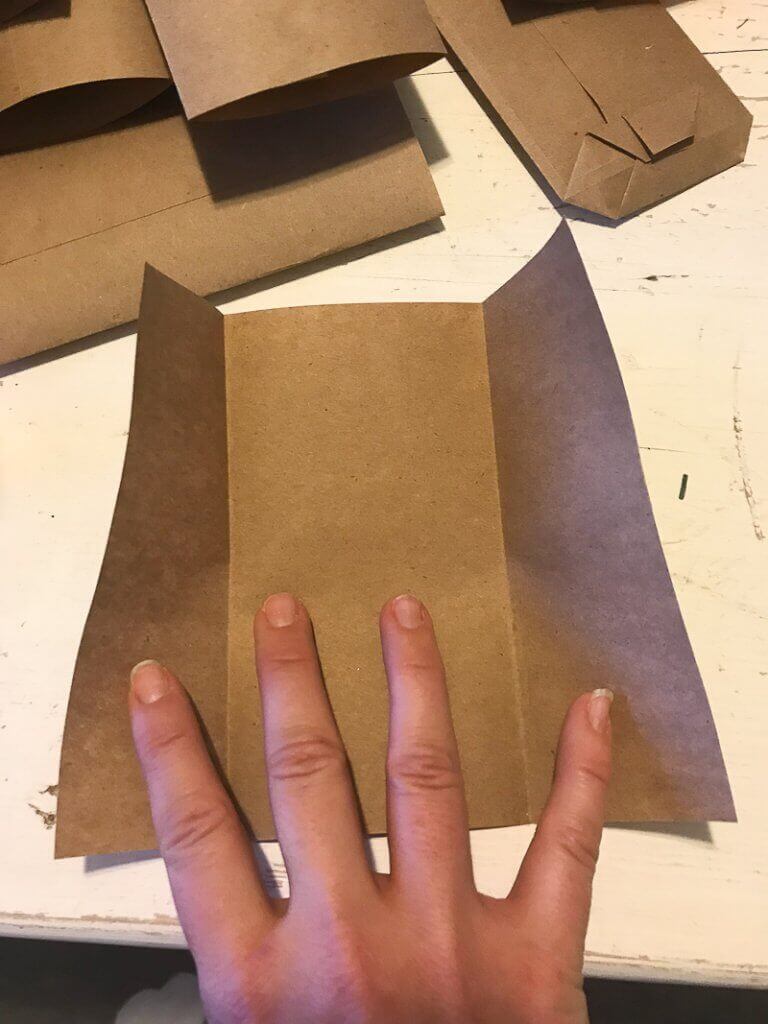 Fold the squares in thirds, with the top piece overlapping about a half of an inch. Use glue or double-sided tape to secure it.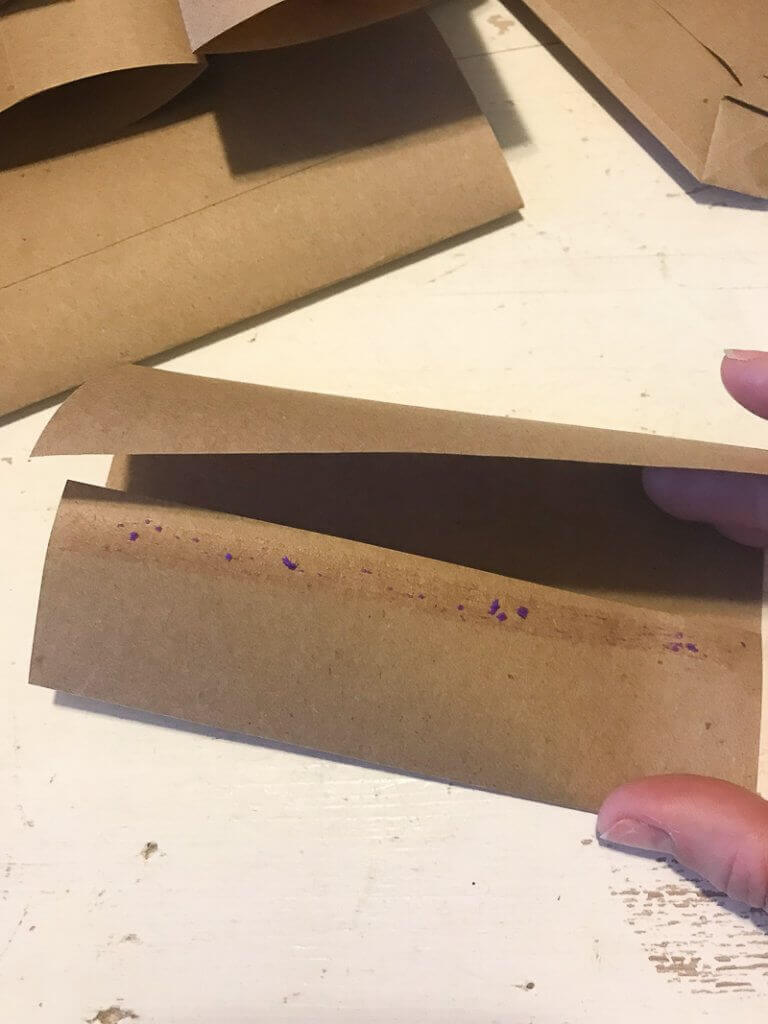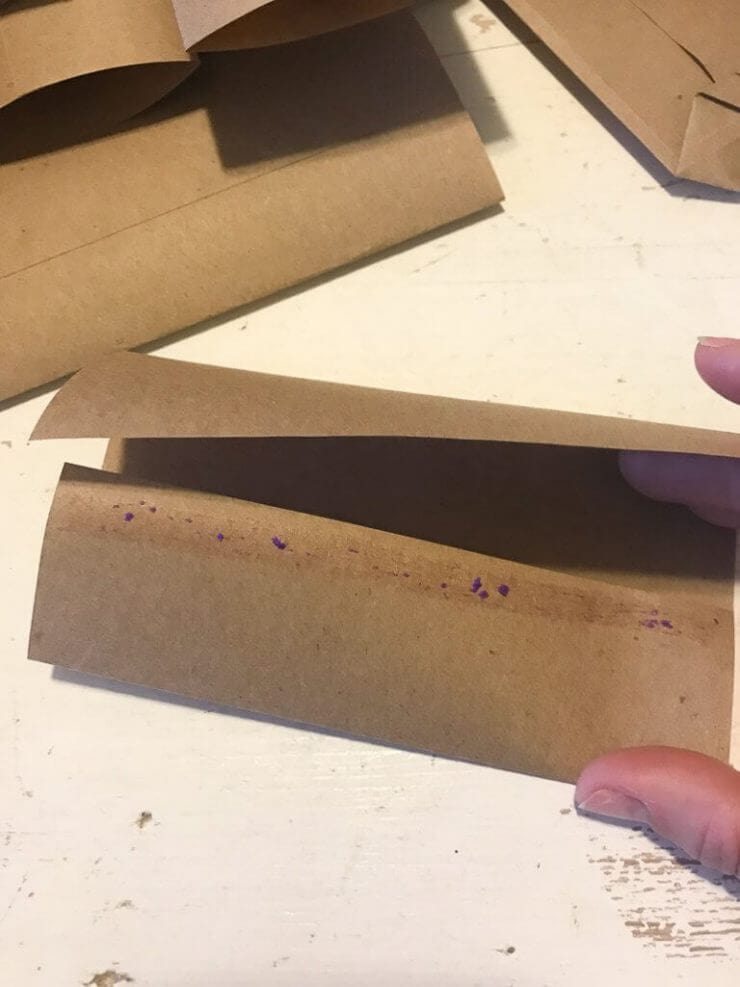 Fold about 1 1/2 inches of the bag up.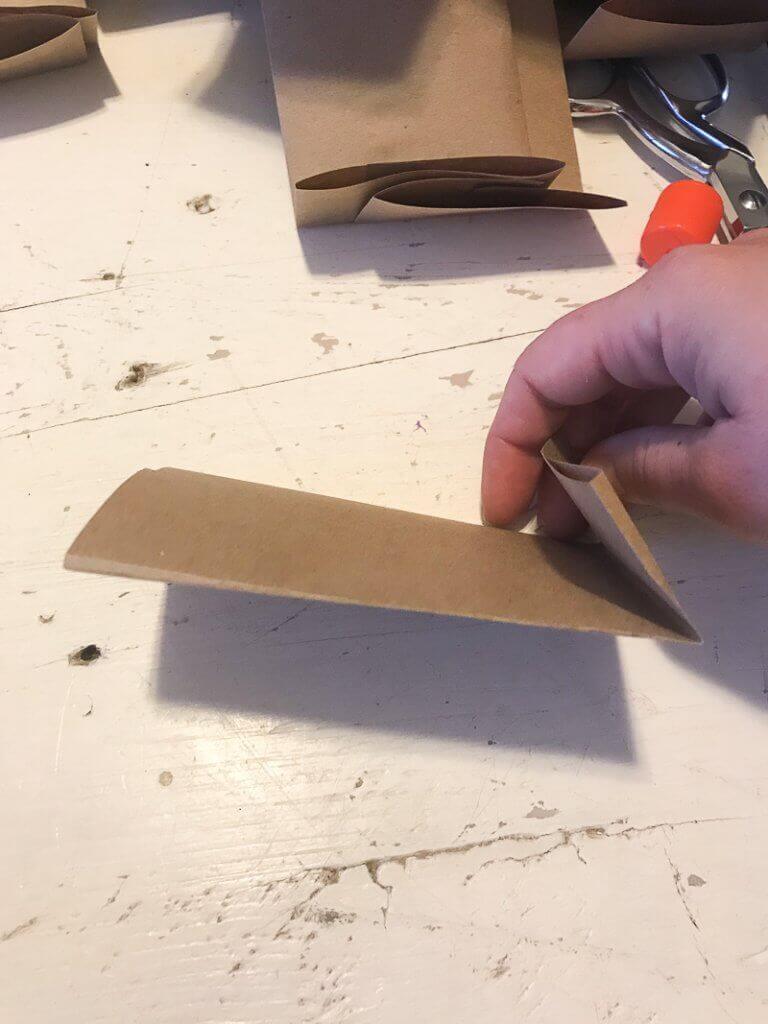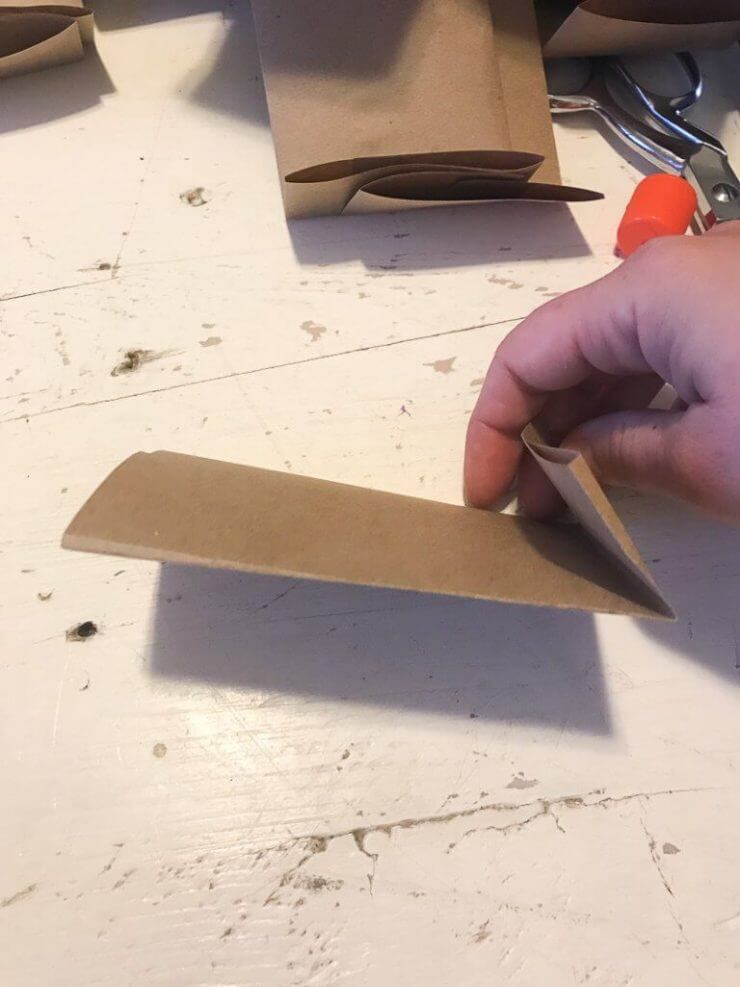 Open up the bottom part of the bag and fold the sides together, making a diamond shape.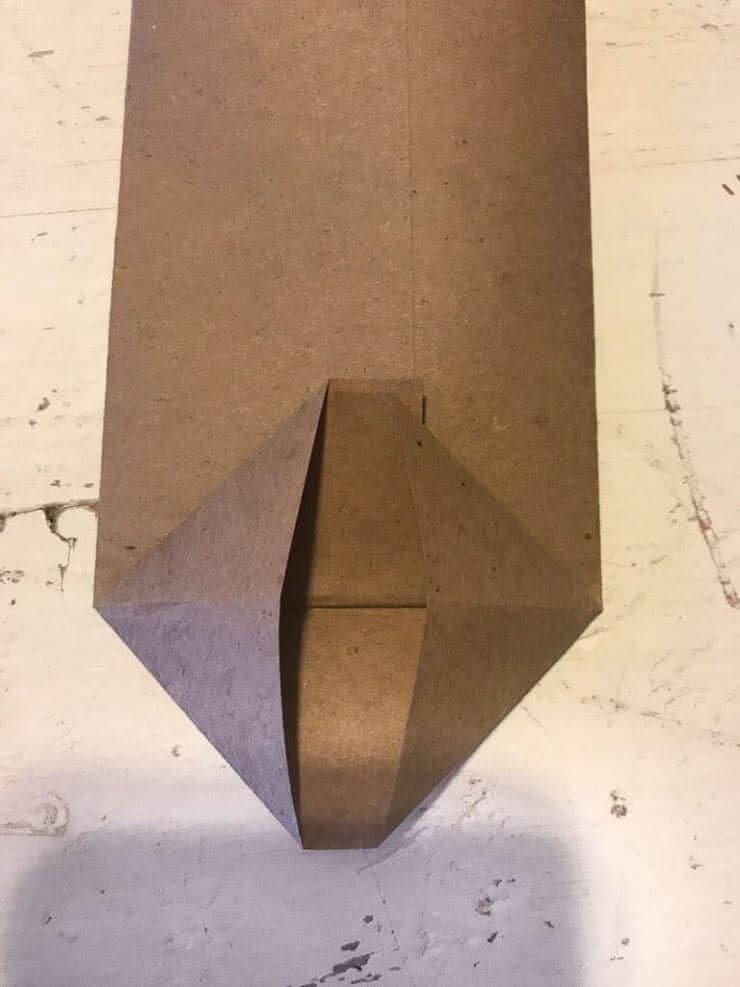 Fold the ends on the top and bottom pieces in toward the center. Use glue or double sided tape to secure.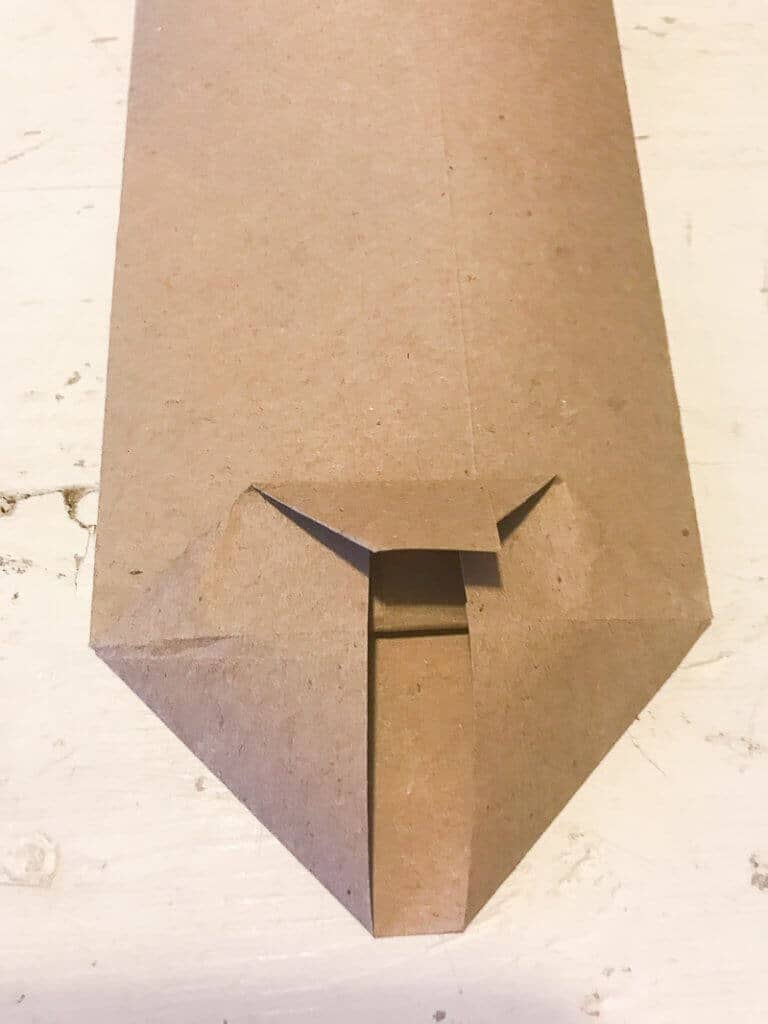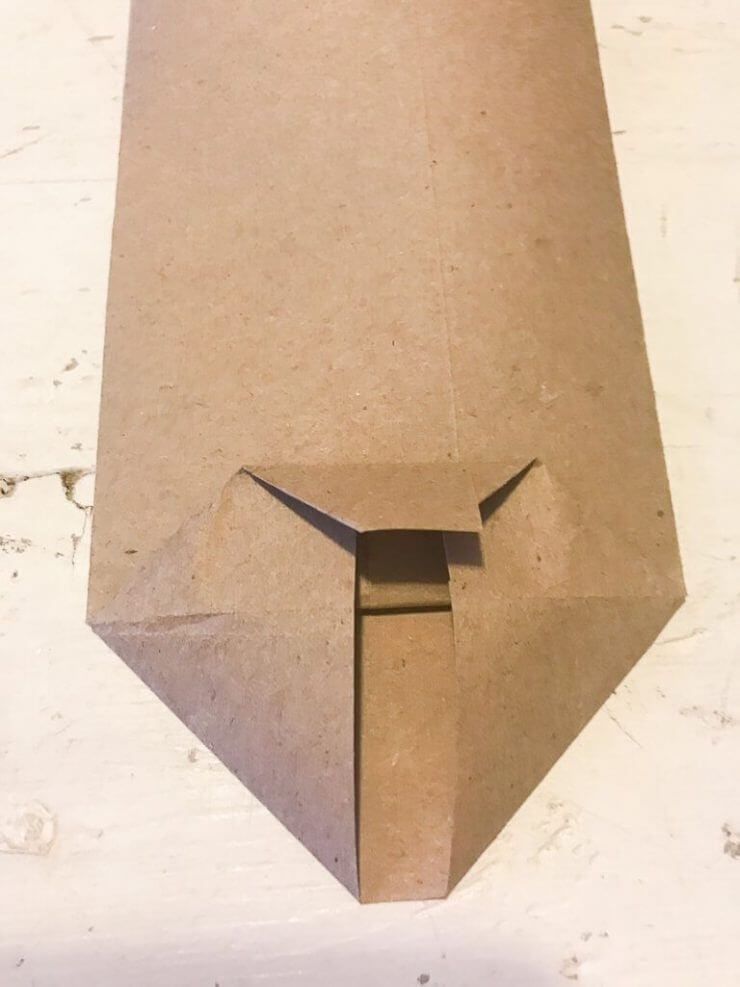 Now you have your own little bags! Once mine were all made, I numbered them. You can use stencils or simply write on the bags with a black and red marker.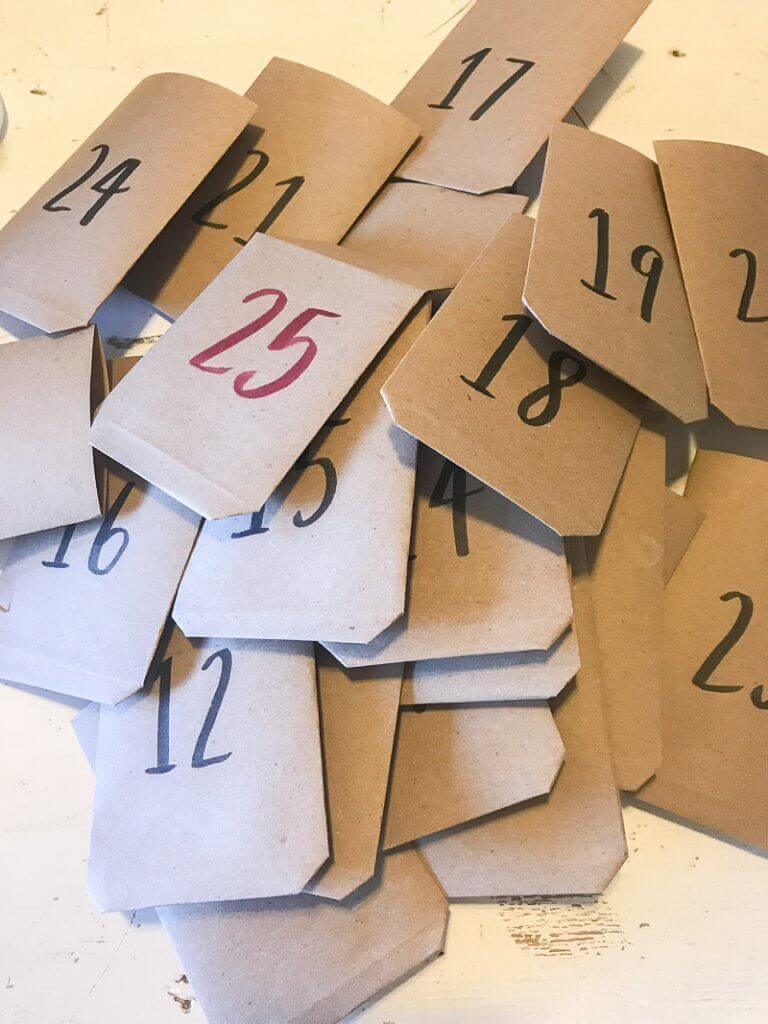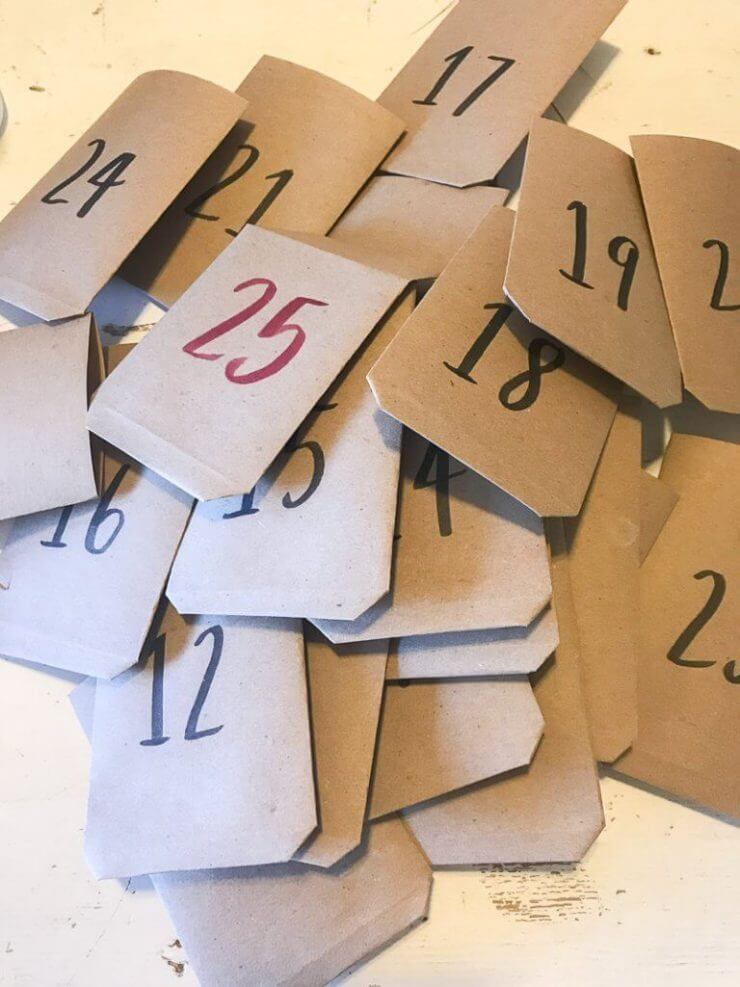 To assemble the advent calendar:
Run 4 pieces of festive Christmas twine across the chalkboard (or picture frame), making sure they are evenly spaced. Use duct tape to secure them to the back.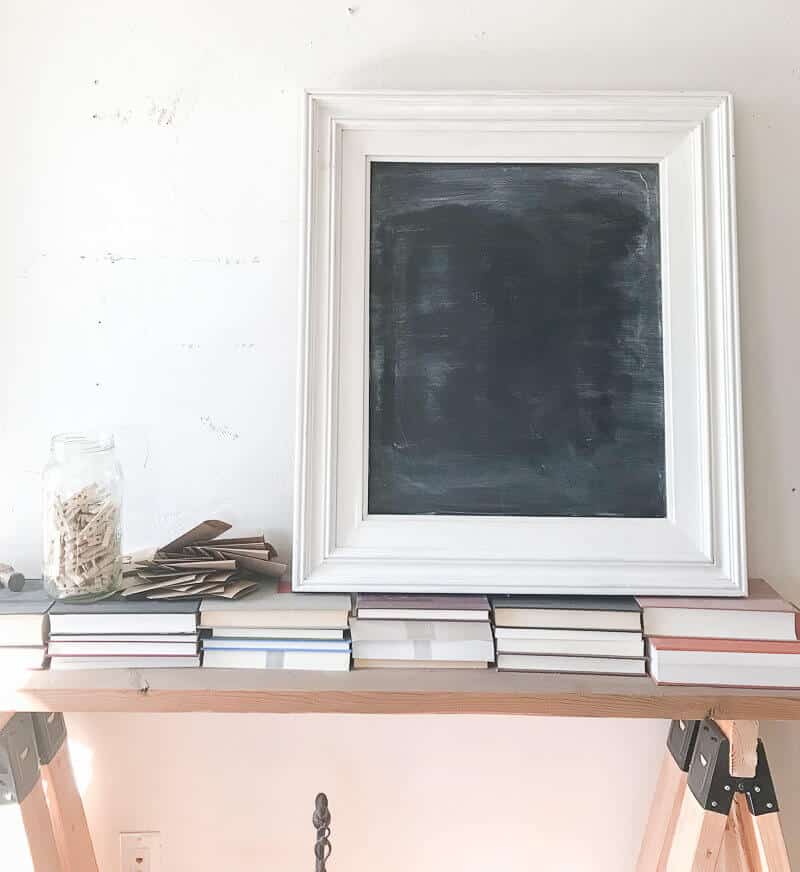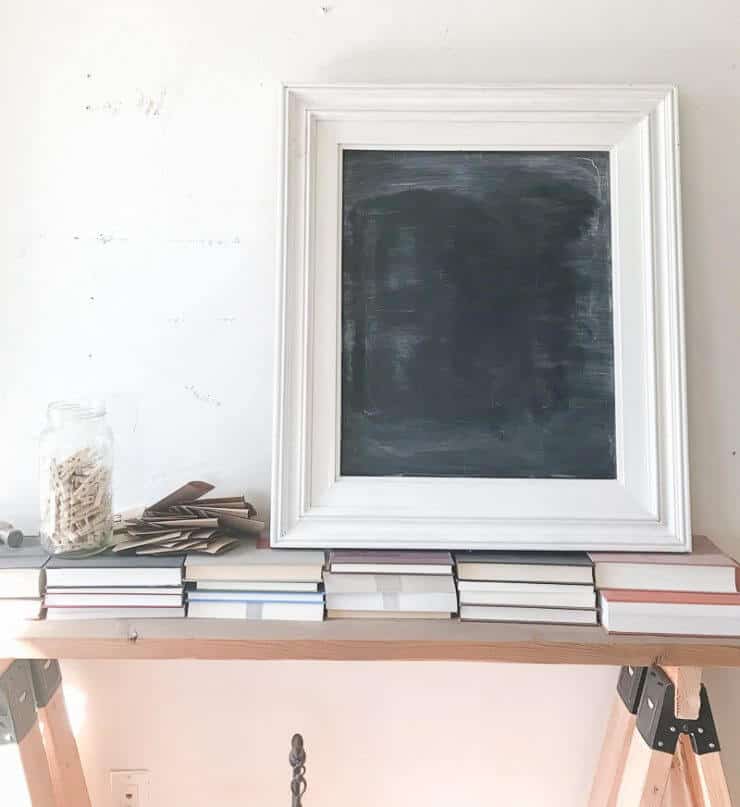 Add little notes and treats into your baggies. Some ideas are:

Read a holiday story
Go look at Christmas lights
Build a gingerbread house
Watch a Christmas movie
Listen to Christmas music
Do a scavenger hunt

Use clothespins to secure the bags to the twine (The first three rows will have 6 bags and the fourth row will have 7 bags).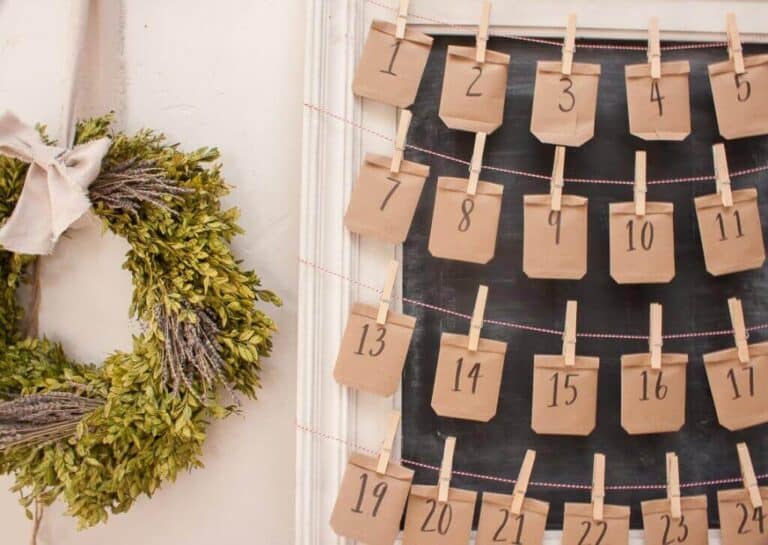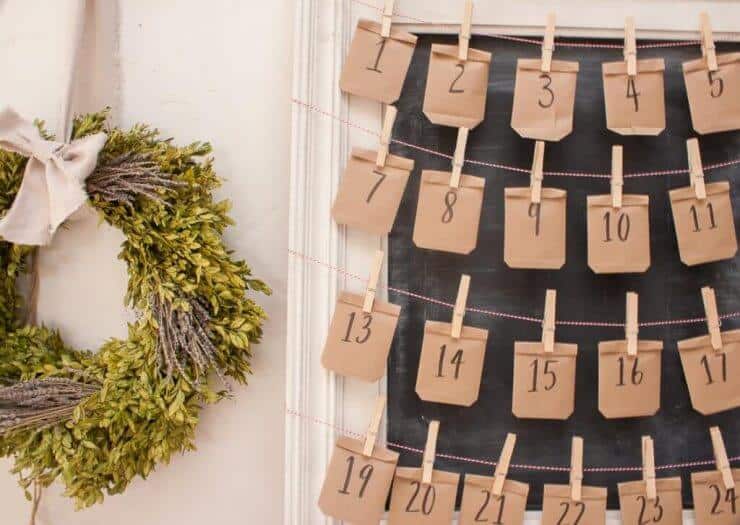 I really love this easy chalkboard advent calendar and I cannot wait to use it this December!
Thanks so much for letting me spend some time with you today. Have a great day!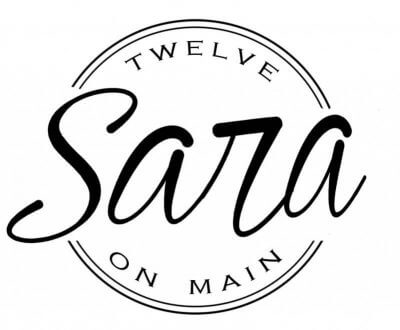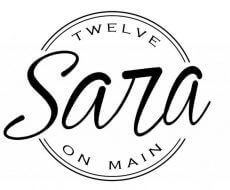 I love creating a cozy and memorable Christmas for my family. I put my heart into everything I do around our home. If you want to see more of my Christmas DIY projects check out my super easy dropcloth stockings as well as my DIY vintage wooden sled! Both are perfect ways to add holiday decor to your home.
Thank you Sara for sharing in our Crazy Christmas Event!
Looking for more fun family traditions this holiday season? You will love these too: