Chandelier Cord Cover and Candle Décor!
Remember my B&W striped table makeover? I promised to share the details on the chandelier cord cover and candle makeover… it's just taken me a little while! Sorry! These really are so simple to make and I promise anyone can make one. You could even do it with some needle and thread, if you don't have a sewing machine.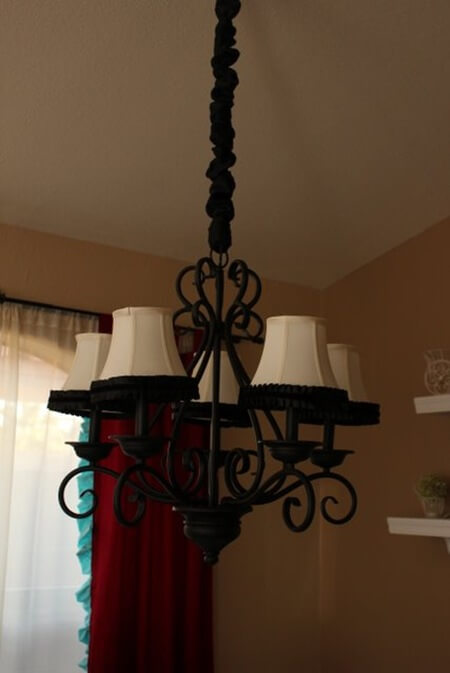 I think chandeliers look so much prettier with the ruffled satin on top.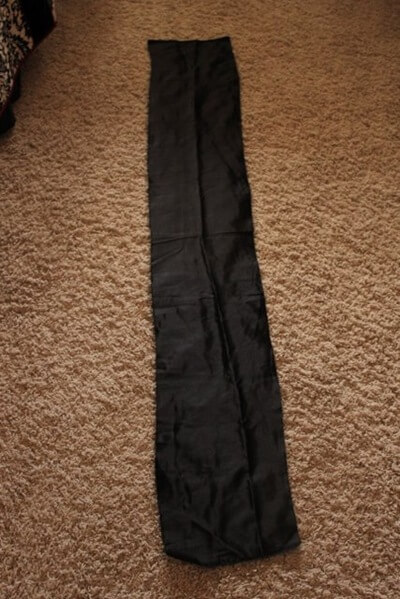 The first thing you'll need to do is measure the length of your cord. Then double that for the length and cut 51/2 in as the width. Press and Iron.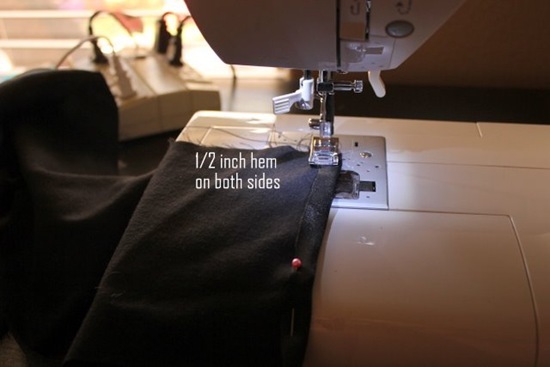 Next  you'll want to  turn in both ends 1/4-1/2 in and sew your hem.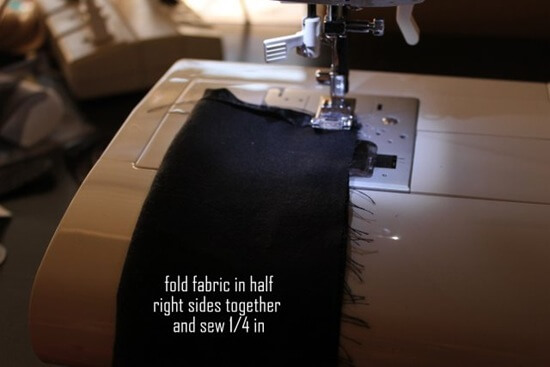 Then you'll fold your fabric in half with the right sides of the fabric touching, and the wrong side on top. Then you'll sew the outer edge together.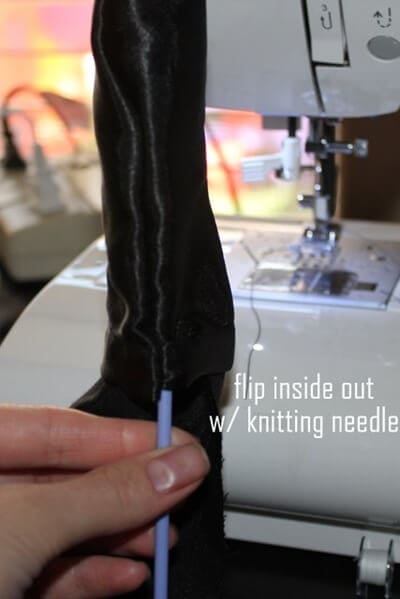 Now you'll need to flip it out so the right side of the fabric is facing out. I find a knitting needle works best to push the fabric through.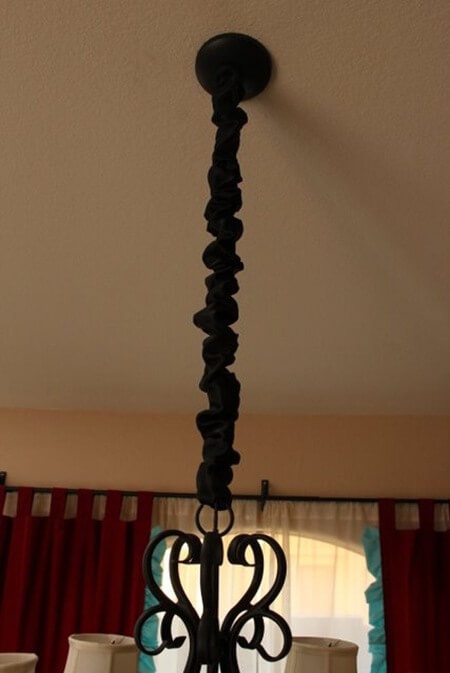 Now you'll have to get your handy husband to take down the chandelier. This part actually takes the longest. Make sure to turn OFF the electricity first and then take down the chandelier. Then you can slide your cover over the cord and hang the chandelier up. If you don't want to do that… I've heard of people using velcro…which could  work you just wouldn't sew your two sides together.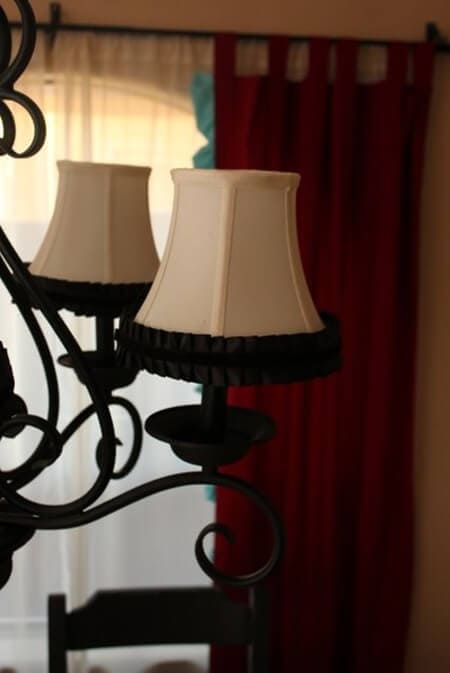 Now for the lampshades I simply just hot glued the trim right along the edge of the lamp shade. I purchased this trim from Jo-Ann's. Make sure to print off a coupon.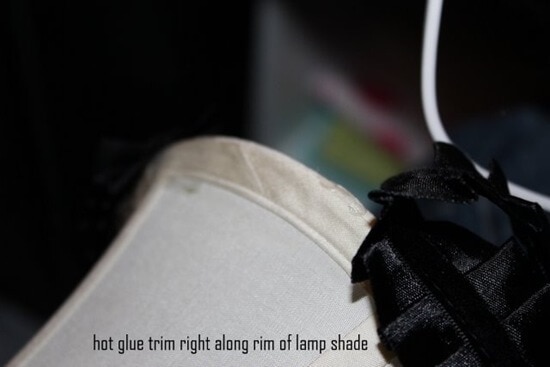 Next up is the little candle makeover.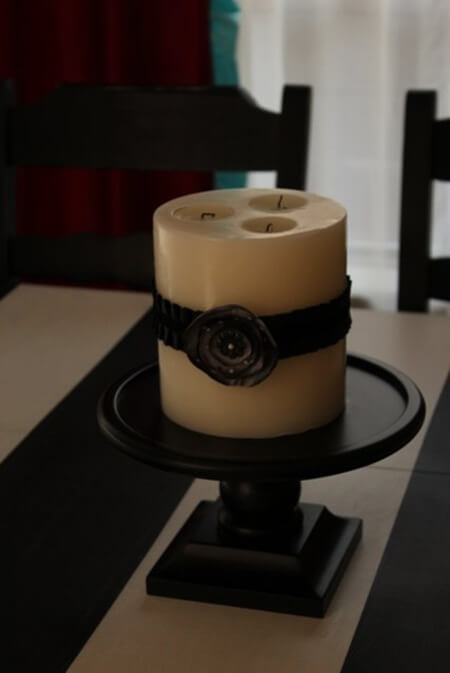 I didn't glue the trim to the candle. I pulled the trim snug around the base of the candle and then hot glued the ends.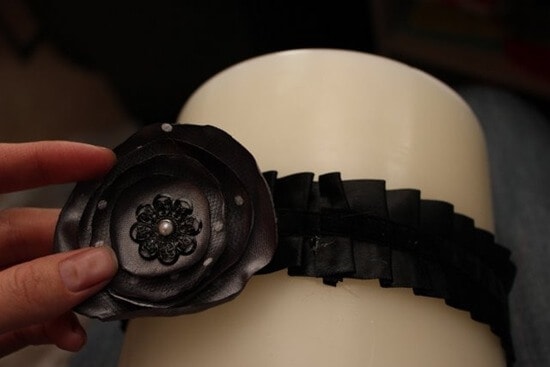 Then I made a fire flower and glued that to the center.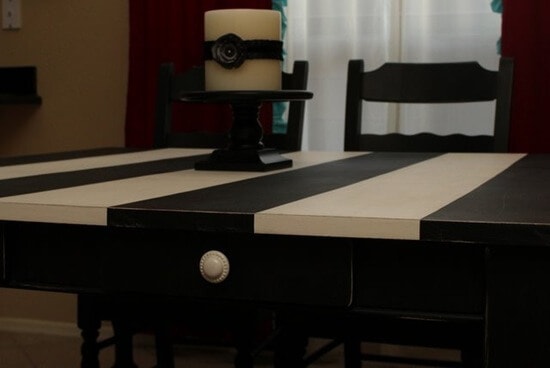 Simple, easy candle décor with a chandelier… AND kitchen to match. ;)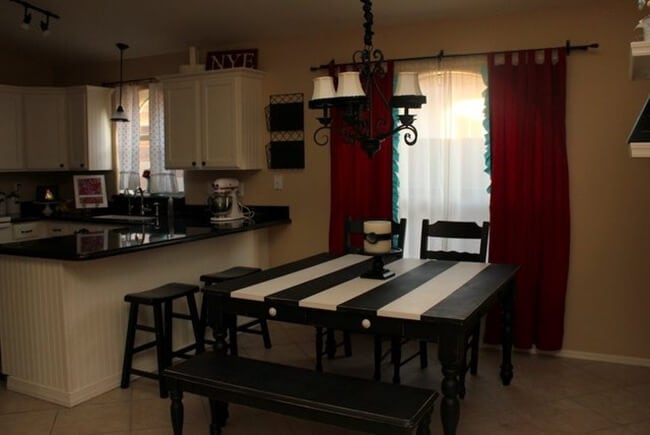 So have you made a chandelier cord cover?! If so I'd love to see! Pretty simple huh?