Jump to Recipe⌄
Chewy Pecan Squares
Hi there, everyone – it's Jennifer from The Chronicles of Home.  I imagine by now most of you have wrapped up your Christmas cookie baking.  But if you have it in you to make just one more batch, either now or in the new year, these chewy pecan squares are the ones I love the most. The most most.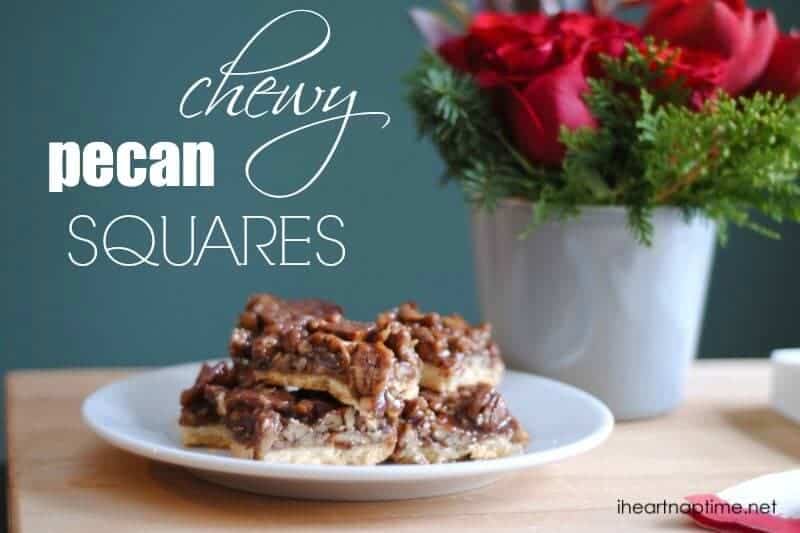 They're buttery and caramely and nutty, crispy and chewy, just pure wonderfulness.  They're like part pecan pie and part shortbread and I make them absolutely every year.  I just moved into a new house last week and these are the only Christmas cookies I made this year.  So I think that's saying something – if I'm making just one cookie, it's these!
They're more than just a Christmas cookie, though.  Anytime you need a "wow" cookie, for yourself to to bring somewhere, these are a go-to.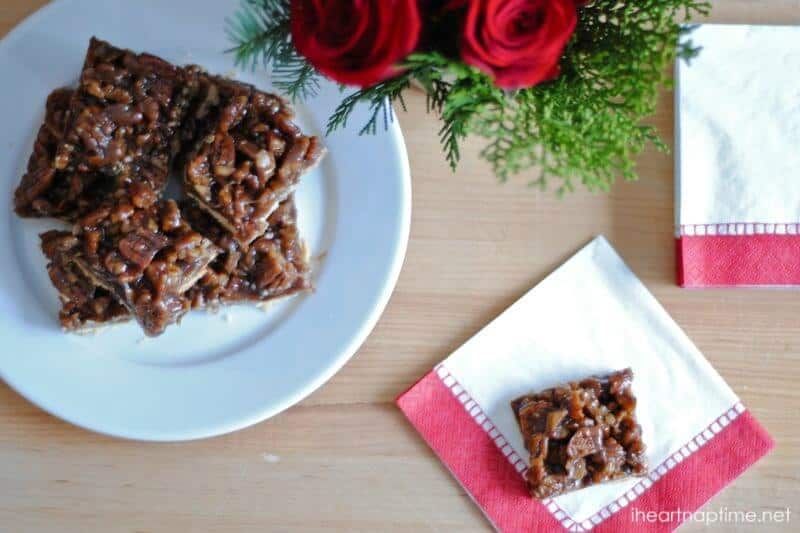 Did I mention they're pretty easy to make too?  You make a quick food processor dough, press into a pan and bake, then top with a caramel and pecan topping that cooks on the stove in no time.  Simple and delicious – perfect for Christmas or anytime!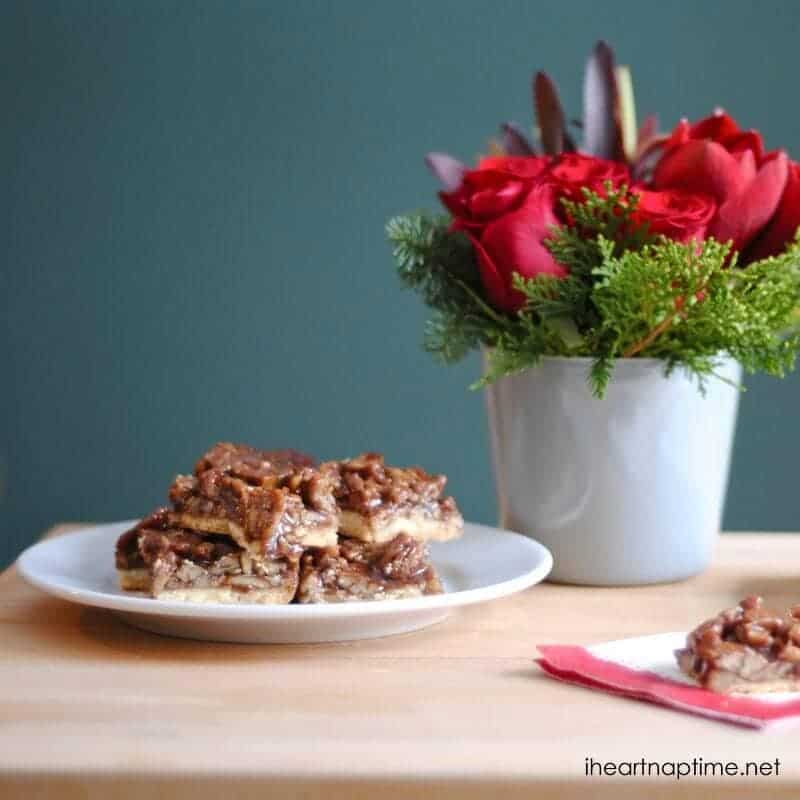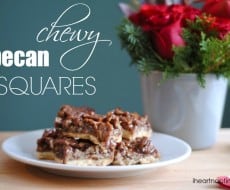 Chewy Pecan Squares
Ingredients:
CRUST
1 3/4 c. flour
2/3 c. powdered sugar
1/4 c. cornstarch
1/2 tsp. salt
3/4 c. unsalted butter, cold, diced
TOPPING
1 1/4 c. brown sugar
1/2 c. light corn syrup
1/4 c. unsalted butter
4 c. coarsely chopped pecans
1/2 c. cream
2 tsp. vanilla
Directions:
Preheat oven to 350º. Line a 9×13 baking pan with nonstick foil, leaving about 1″ of overhang.
Blend the flour, powdered sugar, cornstarch, and salt in a food processor. Add butter and process until mixture clumps together. Pour into the baking pan and press evenly. Bake until light golden, 25 minutes. Lower heat to 325º.
Meanwhile stir brown sugar, corn syrup, and butter in a medium saucepan over medium-high heat until the sugar dissolves and the mixture boils. Add pecans and cream and boil until it thickens slightly. Stir in vanilla and pour over the baked crust.
Bake until caramel is darker and bubbles thickly, 20 minutes. Transfer to a rack and cool completely. Use the foil to lift the cookies out and cut into squares.
All images and text ©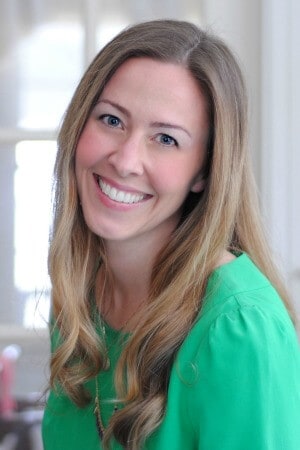 I'm Jennifer from The Chronicles of Home, where I share DIY and home decorating projects as well as lots of yummy food.  My truest loves are my husband and two young daughters, but I've also fallen for salvaging, refinishing, & reupholstering old furniture and building furniture from the frame up.  I have a sweet tooth to be reckoned with and love testing new desserts, though most of the time I eat and feed my family delicious, interesting, healthy food. I'm drawn to beautiful fabric, great books, anything kelly green, pasta made from scratch, dark chocolate, and brown butter.  I'm so thrilled to be a member of the I Heart Naptime creative team!