Mini Chocolate Easter Baskets – made from a Reese's, these adorable and delicious little treats are easy to make and are certain to put a smile on everyone's face!
If you're looking for something simple, quick and delicious these would be perfect for an Easter dessert for the kids or school party treat.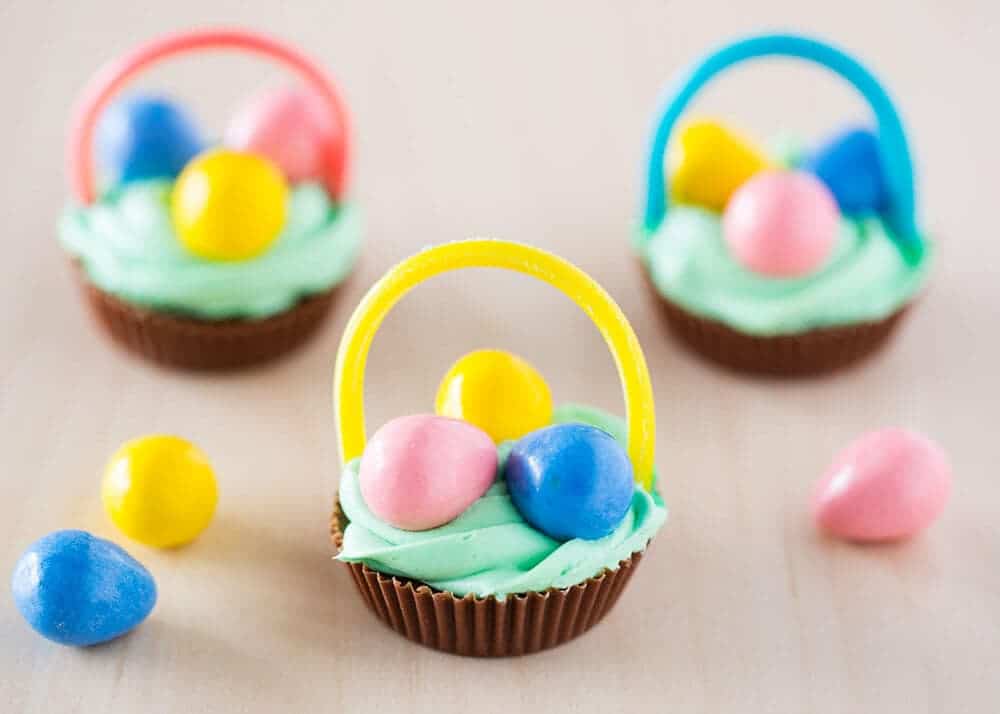 My kids (and husband) loved these fun little treats. We are huge Reese's fans at our house, so we were so excited to see they had Reese's eggs, too. They are delicious!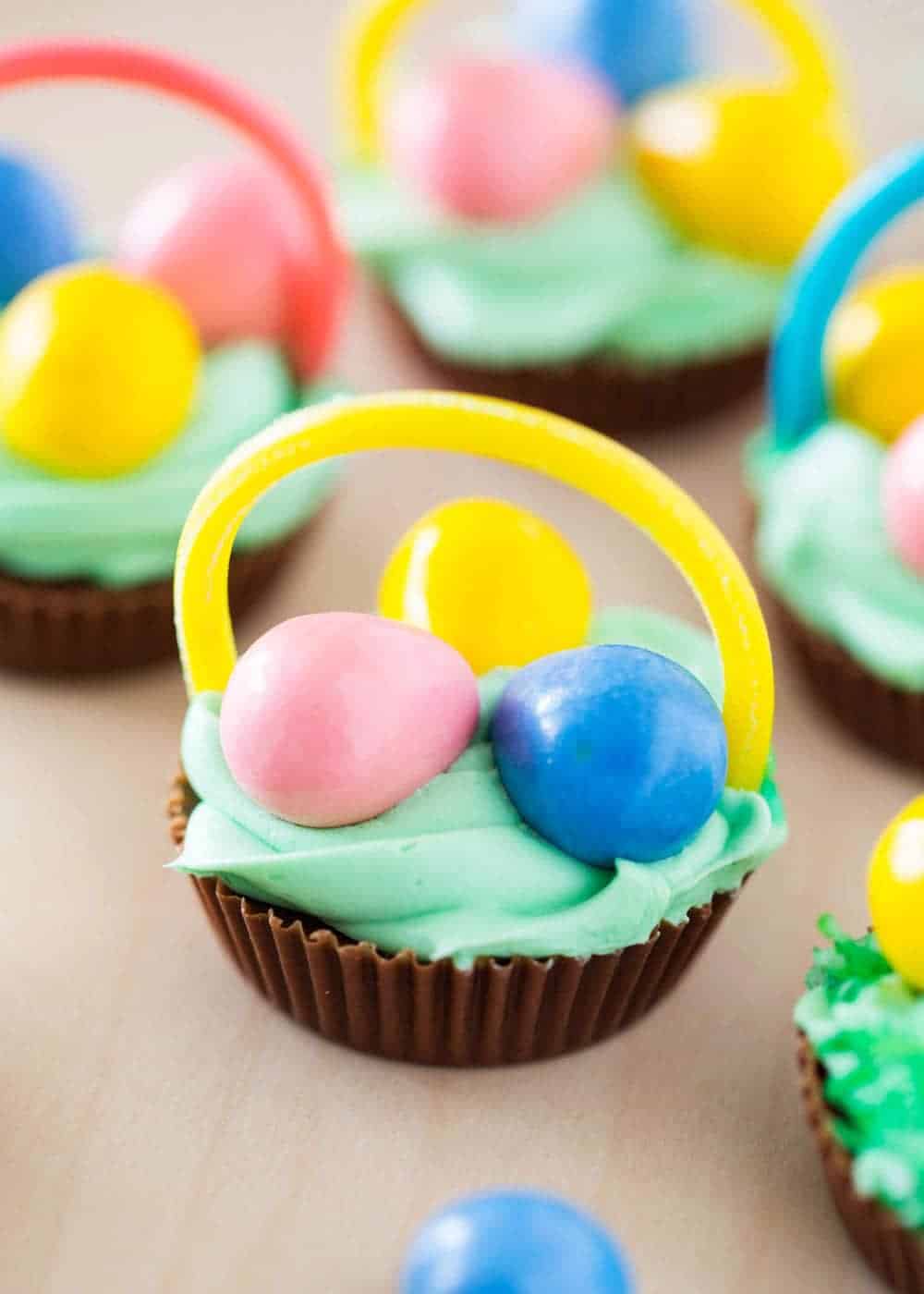 These were so simple to make. Here's a quick tutorial below.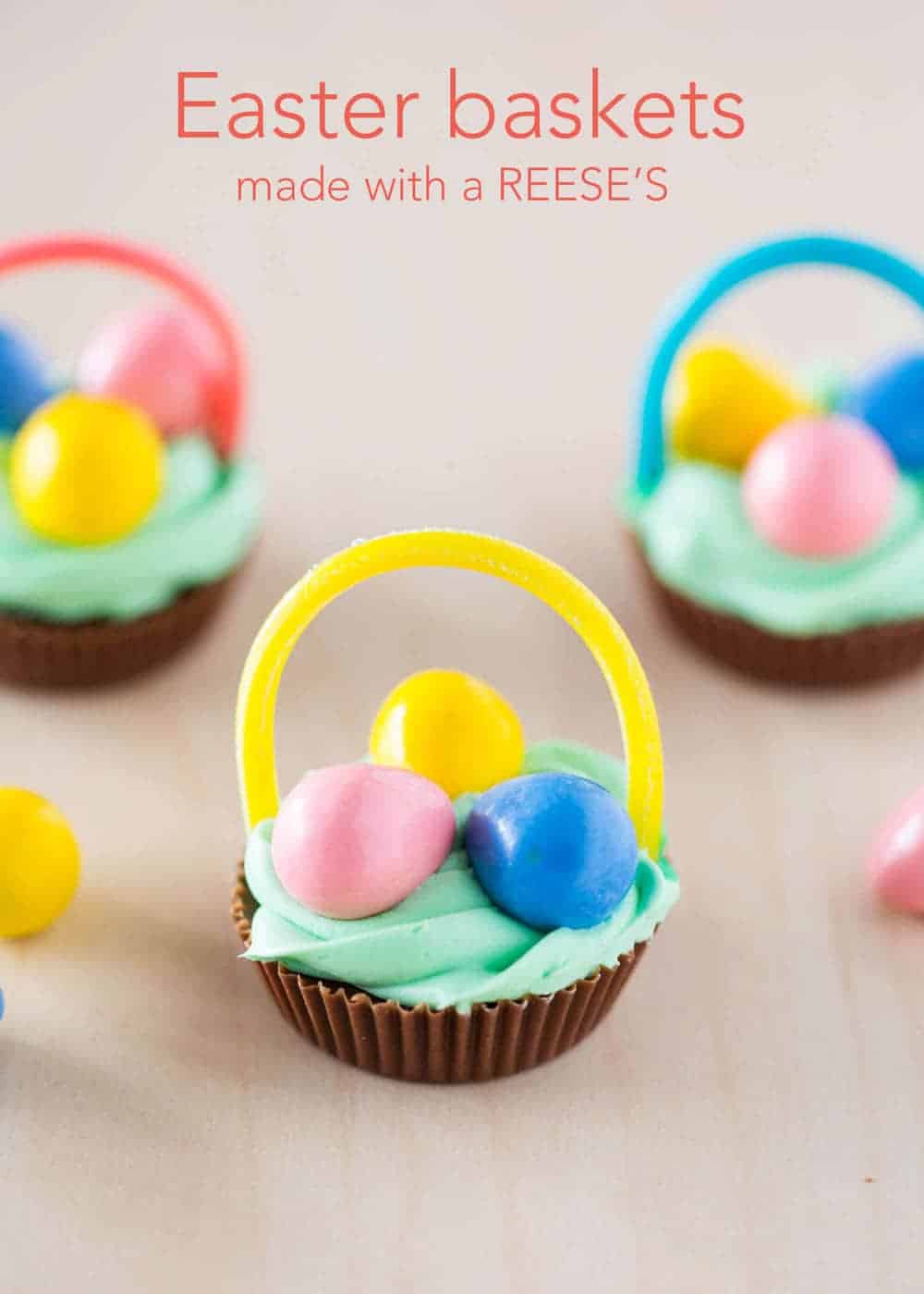 Step 1: Whip up a batch of green buttercream frosting. Then pipe onto the top of a Reese's peanut butter cup with a 1M tip.
Step 2: Mix up the glue (3 Tablespoons of powdered sugar + 1/2 Tablespoon water + green food coloring)
Step 3. Add a candy rope (I used the mini Twizzlers pull and peel) and dip each end in the glue to secure to the Reese's. Add a toothpick to help secure it if needed.
Step 4: Add the Reese's eggs on top and allow to set.

I also added some dyed coconut to a few of the tops to make a few little birds nest. A fun little variation.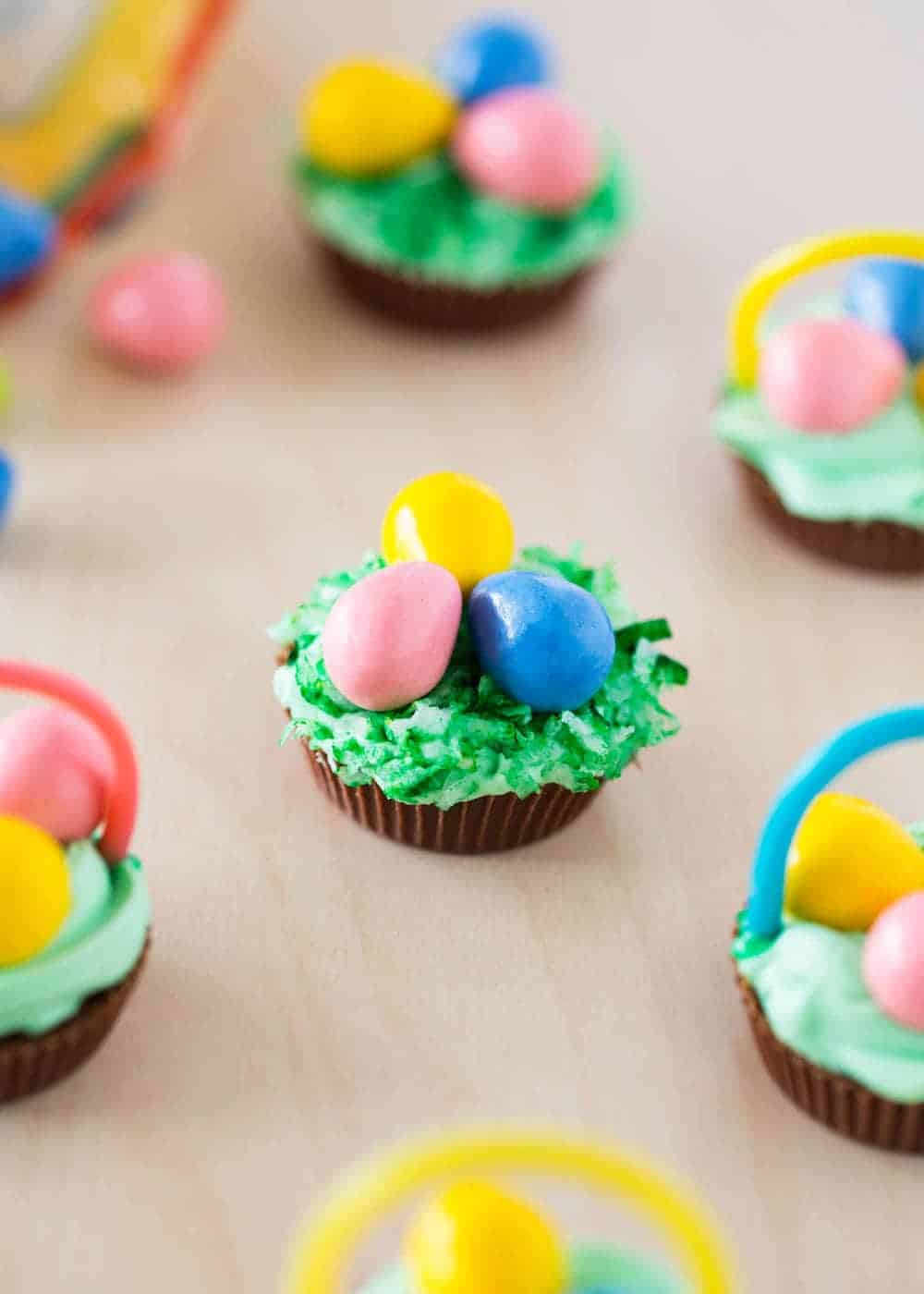 I also made these mini Easter baskets made of Reese's eggs.
To make these, I cut a rectangle from the cardboard base. Then, I hot glued the 4 sides to the base. Next I cut a 1-inch piece of scrapbook paper and hot glued that to the inside of the box. I also tied this free printable onto the basket. It only took a couple minutes to whip up.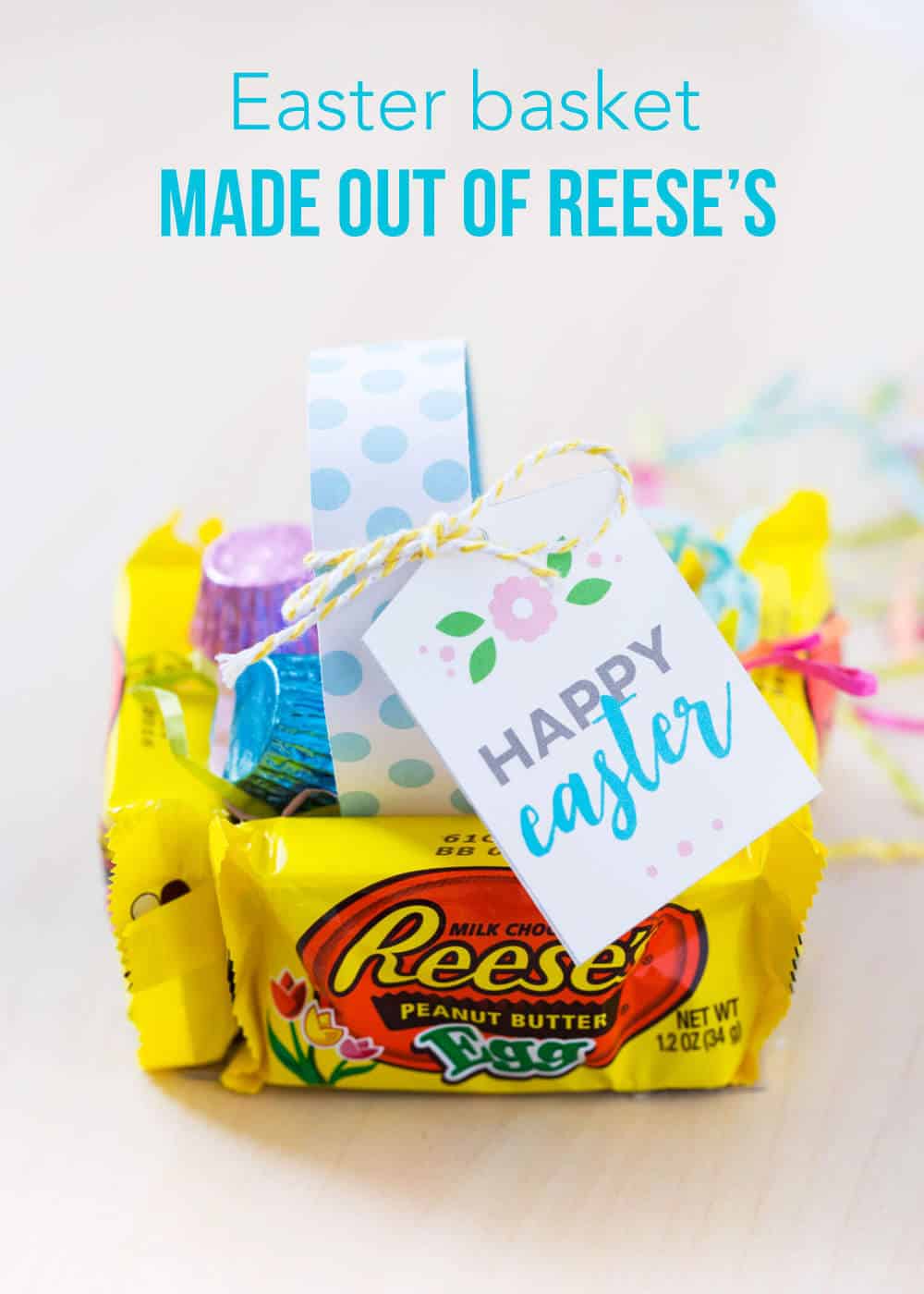 These would make a fun little gift for all the Reese's lovers in your life.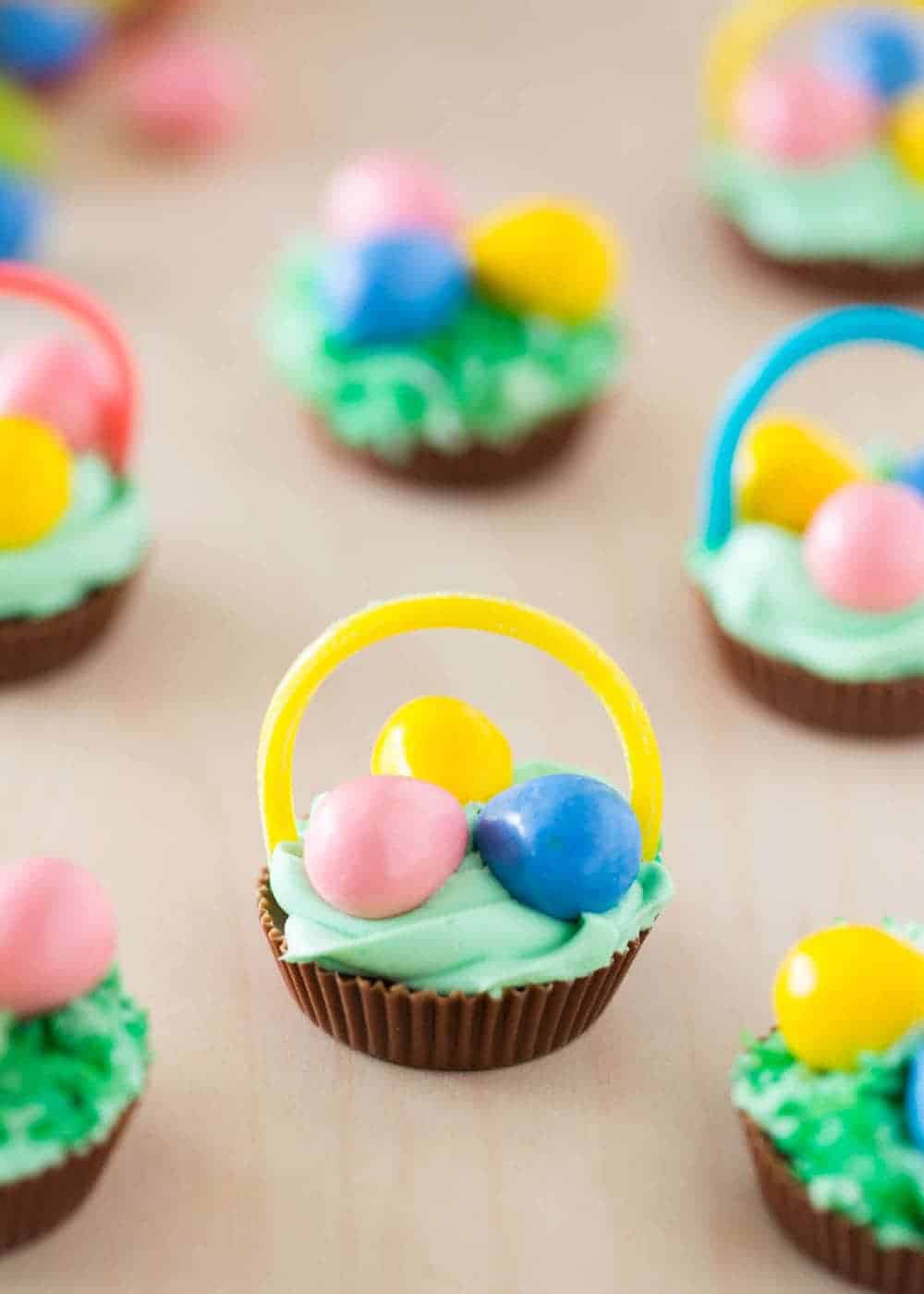 These are super fun to make (and eat of course)! Enjoy :)
Looking for more Easter treats? You'll love these too:
This post is brought to you by REESE'S