Christmas Adent Calendar Pillow {CCC}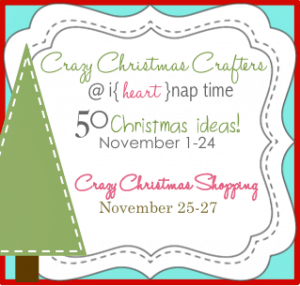 SO I know I already posted this tutorial, but it was during the week of giveaways and kind of got lost in the shuffle! I thought I'd re-post it for the Christmas event, so it will be easier to find in the future. :)
I'm all about Christmas advent calendar s… did you see the one I posted Tuesday?  When I saw this one from Ballard Designs, my head started spinning with ideas.  I wanted to create something simple and NO-SEW, so that anyone could make it.
This is what I came up with. :)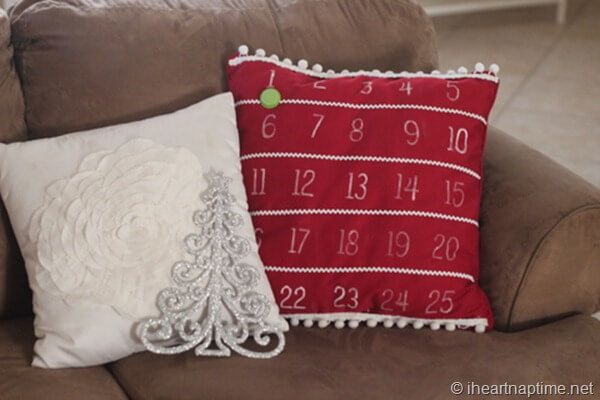 To get started with this Christmas advent calendar all you need is one standard size pillow. I think I found this one at Wallmart for less than $5 (check your local thrift store too).  The first thing I did was measure the pillow. It was 18×18 in and I needed five columns, so I marked every 3.6 inches. Then I cut 18 in strips of ric rac (make sure to burn the edges) and used tacky glue to glue them down.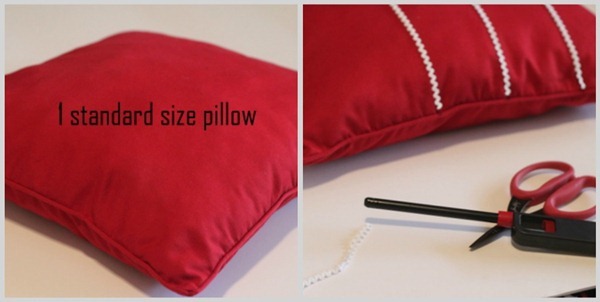 Then I pulled out my beloved cameo and cut the numbers 1-25 on the stencil vinyl. Ooo another thing I love about the cameo is you can adjust the rollers and use all your 8 in media still.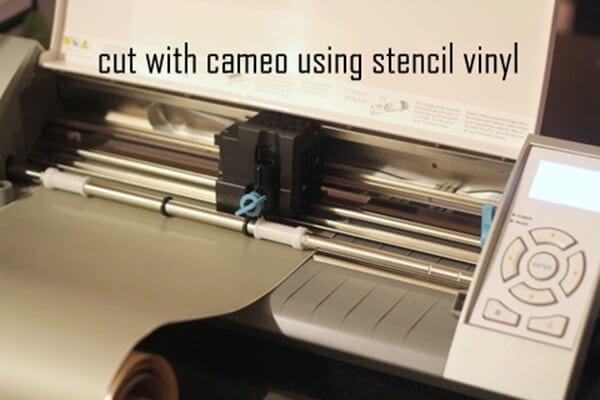 Then I cut each of my numbers out and peeled away the actual number creating a stencil.

Next, I placed the numbers on my pillow to see where I wanted them and then laid the transfer tape on top. Then you'll peel the bottom layer away and stick the number to the pillow. Make sense? At this point your ready to paint. Make sure to use fabric paint. I did a quick coat over each number and peeled away my stickers.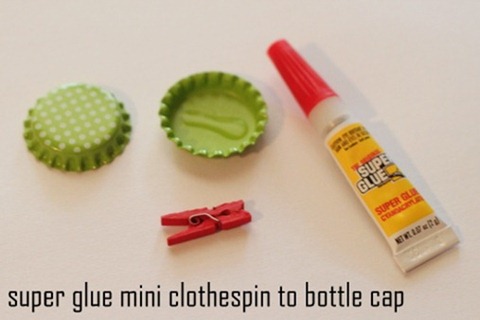 Then I super glued a mini clothespin to the inside of a bottle cap (found at Hobby Lobby) so I would have something to clip on the ric rac for each day leading up to Christmas.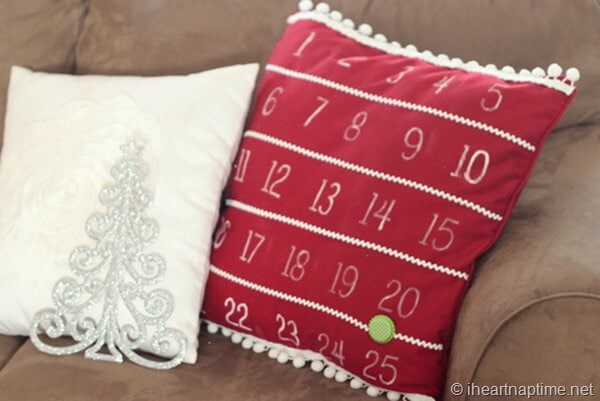 I thought it needed a little more of something so I added the pom trim along the top and bottom. I love how this Christmas advent calendar turned out!
What do you think?! Something fun, and different! Gah.. I can't wait for Christmas!!
Thanks for reading! :)