Free Hand Lettered Christmas Carol Print… a beautiful and free holiday download, certain to brighten up everyone's spirits as Christmas approaches!
Hi folks! It's Melanie here, from Hello Melly Designs. I'm a quilt pattern designer, I dabble in hand lettering and love offering freebies on my blog (my favorite so far is this motivational quote!), and I love designing repeat patterns in my spare time.
I have an Etsy shop with my quilt patterns and great illustrated hand lettering pieces, like this Christmas Santa print. Today I wanted to share with you a Free Hand Lettered Christmas Carol Print that is sure to get- and keep!- you in the holiday spirit.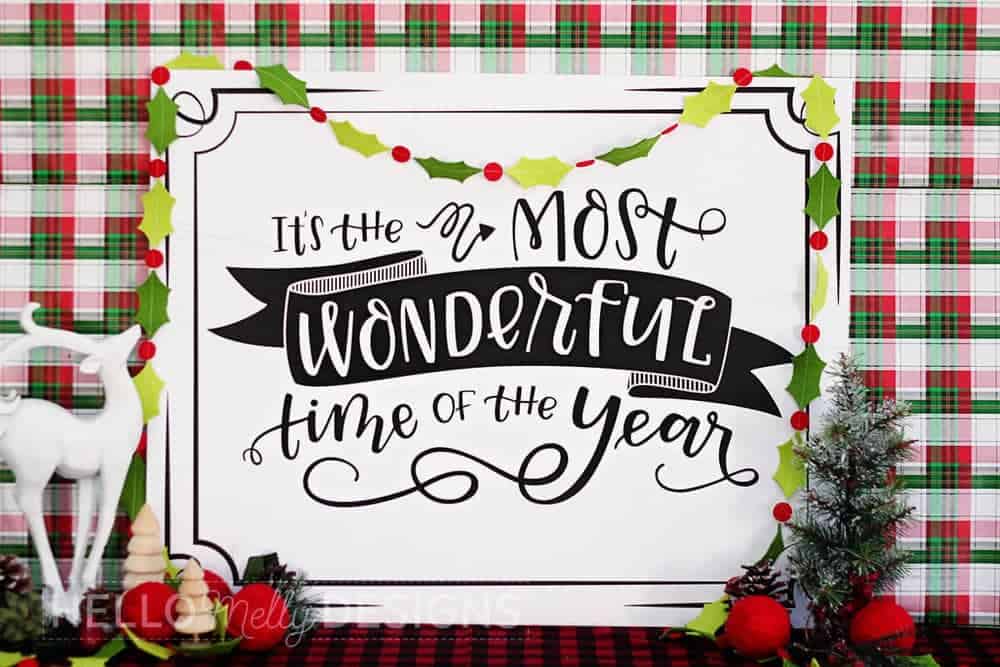 This is the time of year where everyone settles into a cozy familiarity of holiday greetings, friends and family meeting, and reflection on the gifts most precious to us. It seemed fitting that to celebrate these holidays, I would letter something that tells of what a wonderful time of year it is!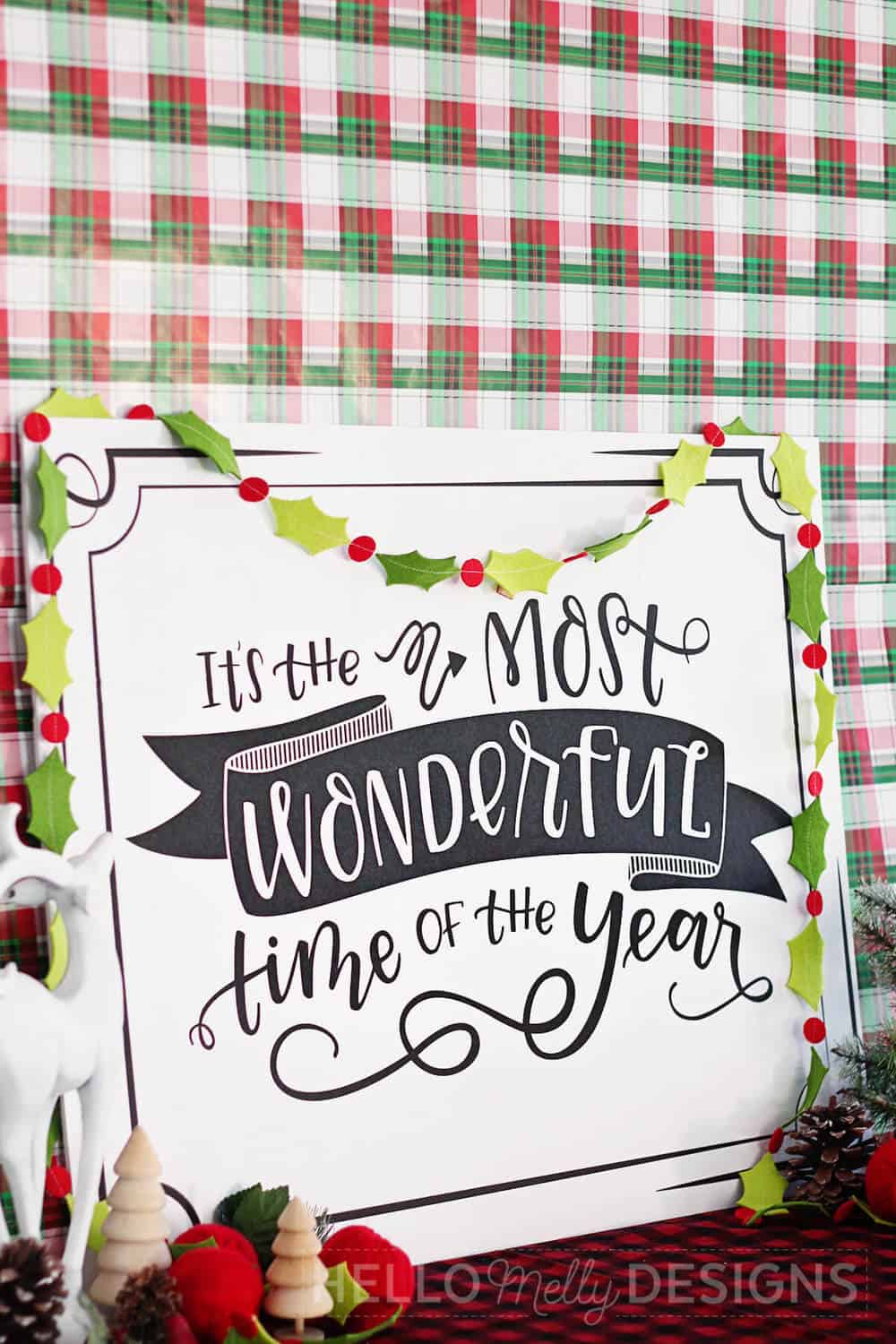 I made this print an 8×10, but a quick trip to the local print shop made it a magnificent 24 x 36 engineer print! I trimmed the extra and mounted it to a foam board so I could feature it on a table. I'm so glad I did this! I love how it is so eye-catching, and it is impossible to look at it and NOT reflect on why this time of year is so special.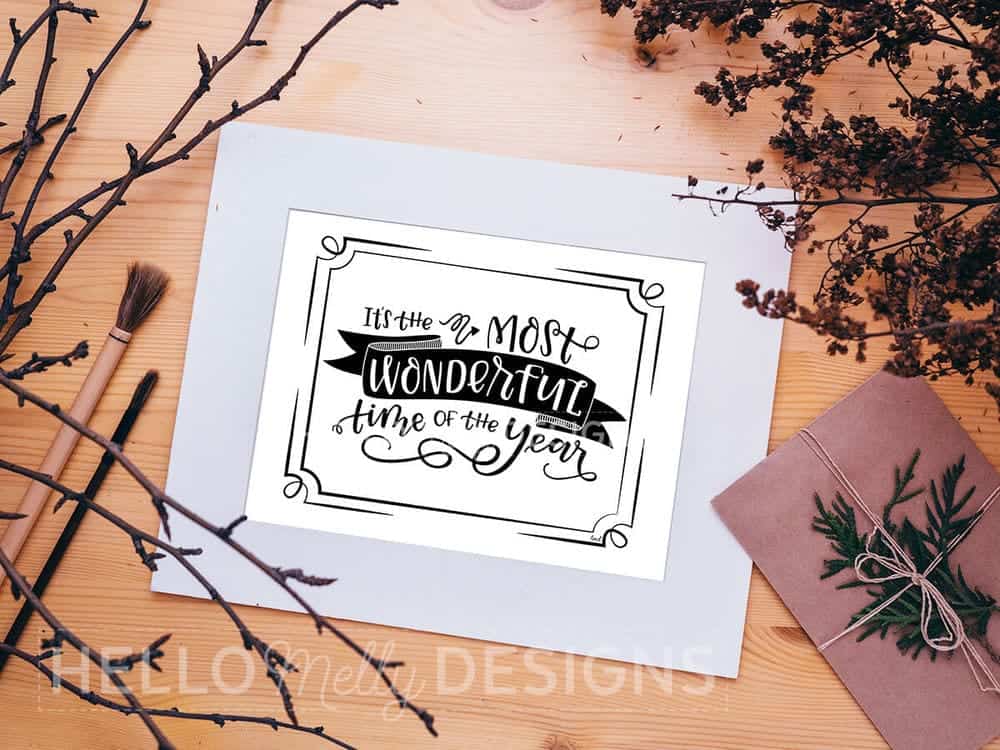 Of course, this print looks great framed as an 8 x 10, and would make a great gift. Have a foiling machine? Print this on a laser printer and run it through- it is sure to be a stunning foiled print!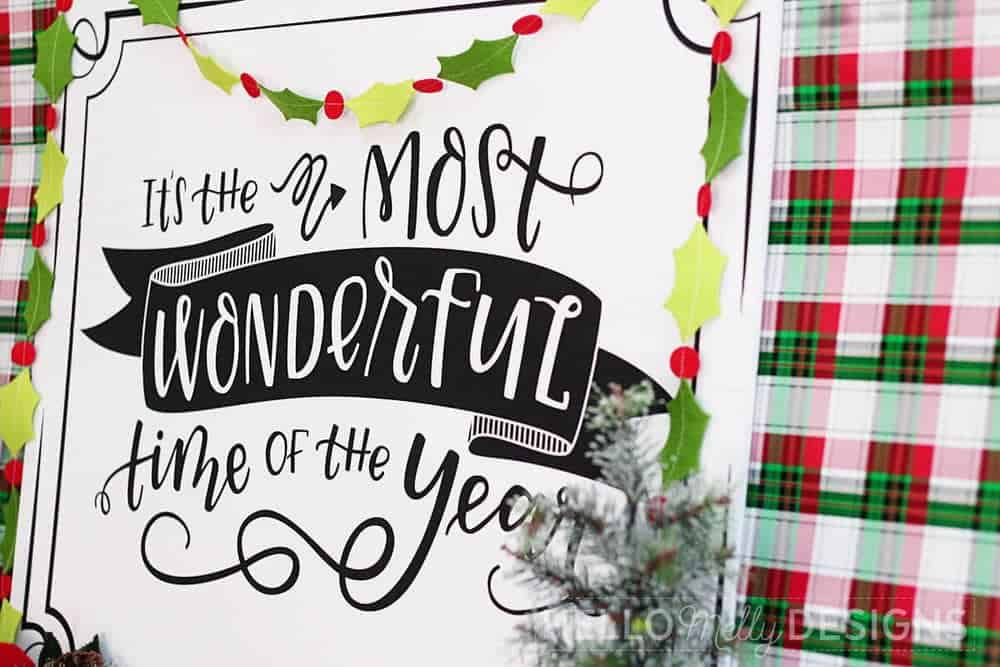 Download the Free Hand Lettered Christmas Carol Print
I hope you take the time to think of why this time if year truly is a wonderful time! Grab your free print here: Free Hand Lettered Christmas Carol Print
Don't forget to stop by my blog and follow me on Instagram for more prints, projects, and inspiration!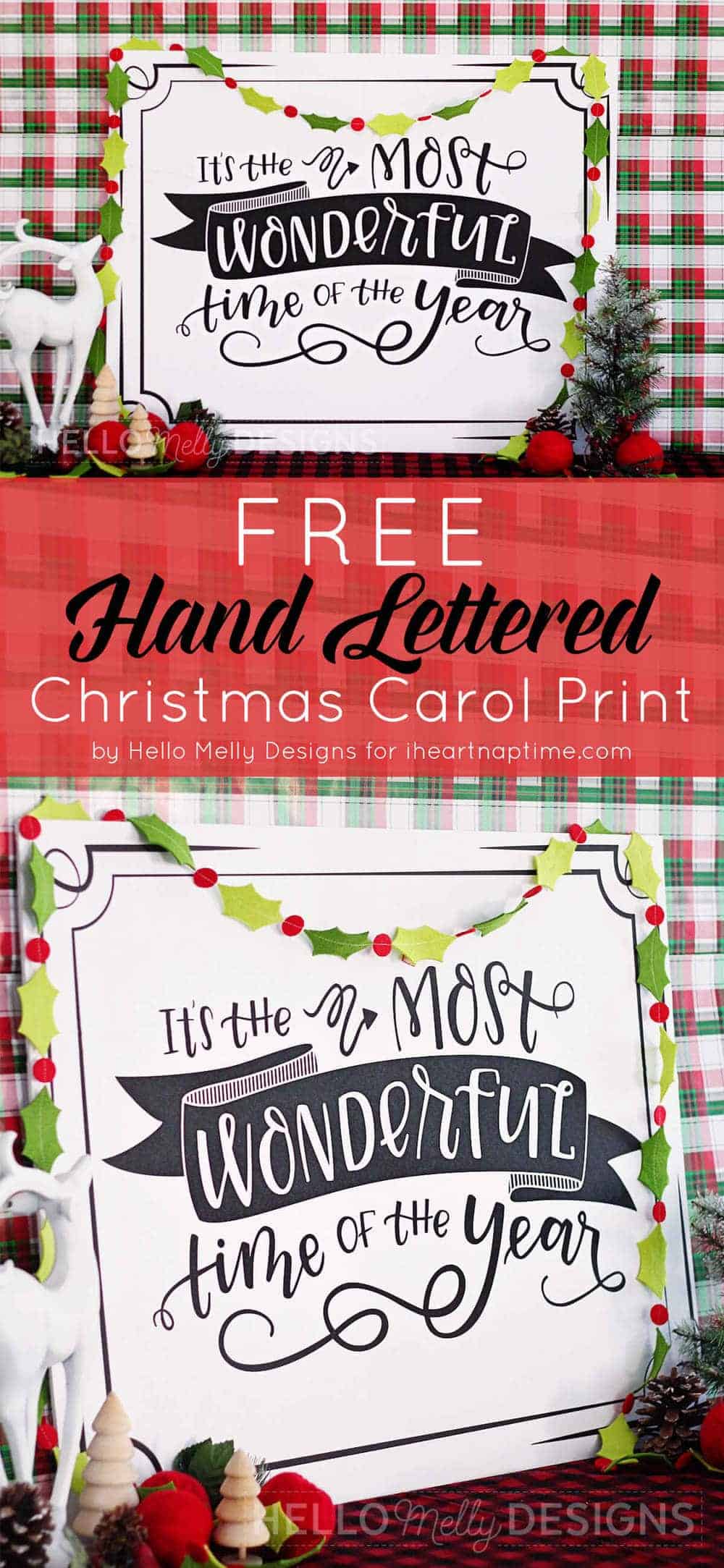 Thanks, Melanie!
If you love this easy holiday DIY, you'll enjoy these too!