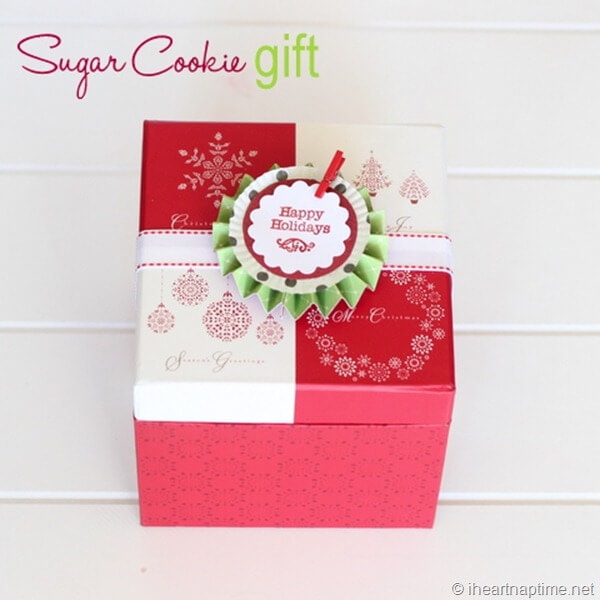 Today I'm going to show you have to make a cute and easy sugar cookie gift. I thought this would be such a fun gift to give to your neighbors, teachers and friends. The nice thing about it is… there's no baking involved, your neighbors aren't swarmed with a million cookies all in one night and it gives them a fun holiday activity they can do together as a family.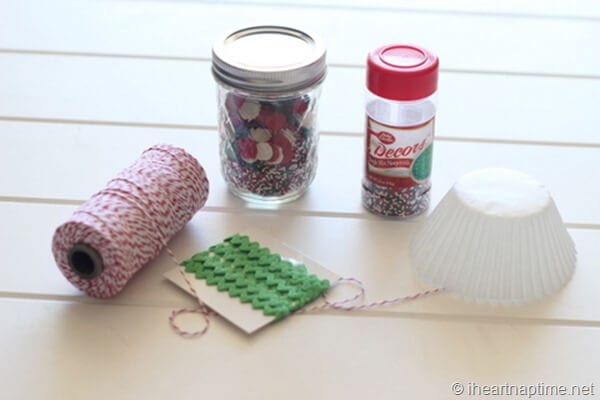 So first were going to make the sprinkles jar. All I did was dump my sprinkles into a mason jar and top it with a cupcake wrapper. Then tied it together with some ric rac and twine. I also added a little flower on top… but it would be fun to make a little tag as well.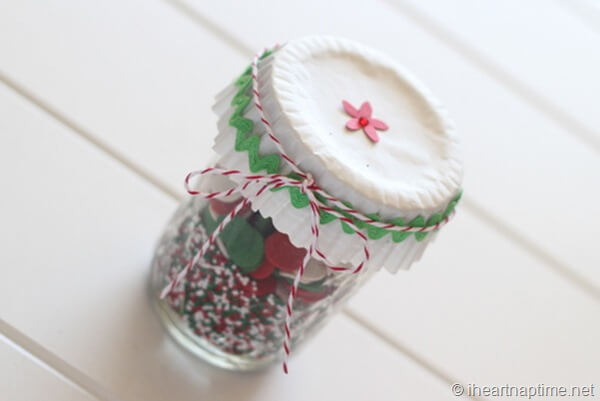 So now that you have your cute sprinkles jar (so fun huh?!) you're going to start putting together your box.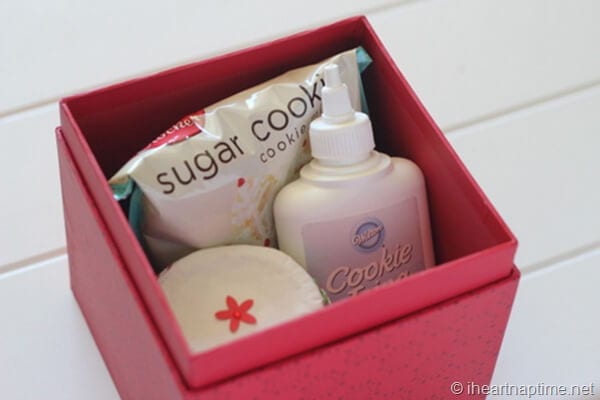 I found this box at HL last year for a dollar after Christmas. That is the perfect time to buy Christmas décor! Anyways… all your need is a sugar cookie mix, sprinkles jar and cookie icing. You could even go all out and make homemade frosting! ;)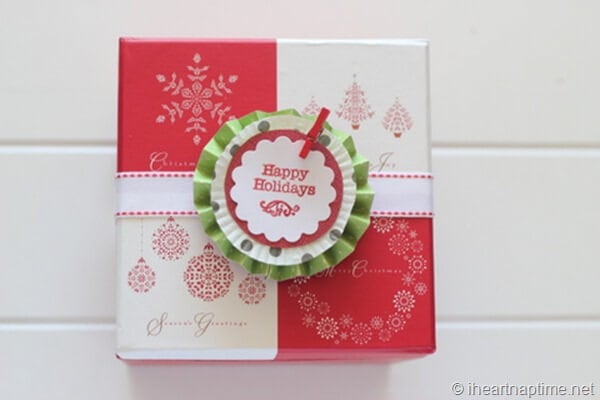 Then I tied the box with ribbon and one of these pinwheels (you can find the tutorial here).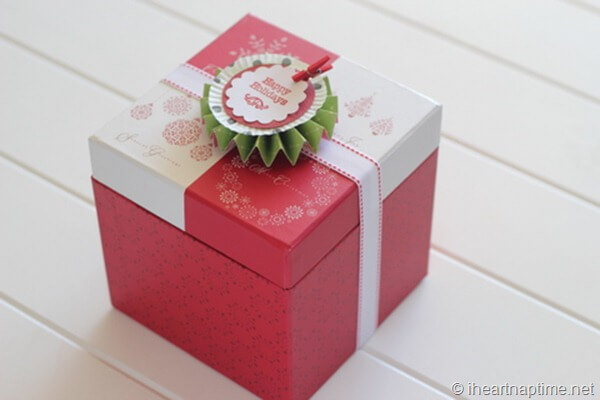 That's all! Simple as that… and your friends are sure going to love it! Wouldn't you love to receive that box?!