Free Printable Christmas Planner
Free printable Christmas Planner – everything you need to help you get organized (and less stressed) this holiday!
Am I the only one who loves to write everything down and keep organized in a binder? I'm pretty sure I get this from my mom. She always had a Christmas binder (still does) and let's not even talk about the wedding binder we had when I got married 8 years ago. That will need to be a printable for another day. We have all sorts of binders around here. And you know what… they keep me sane!
I like to try and make the holidays as peaceful as possible. December is such a busy time of year and I always need to remind myself to slow down and remember what the season is really all about: Celebrating Christ's birth, family, giving, service, love, traditions, and memories.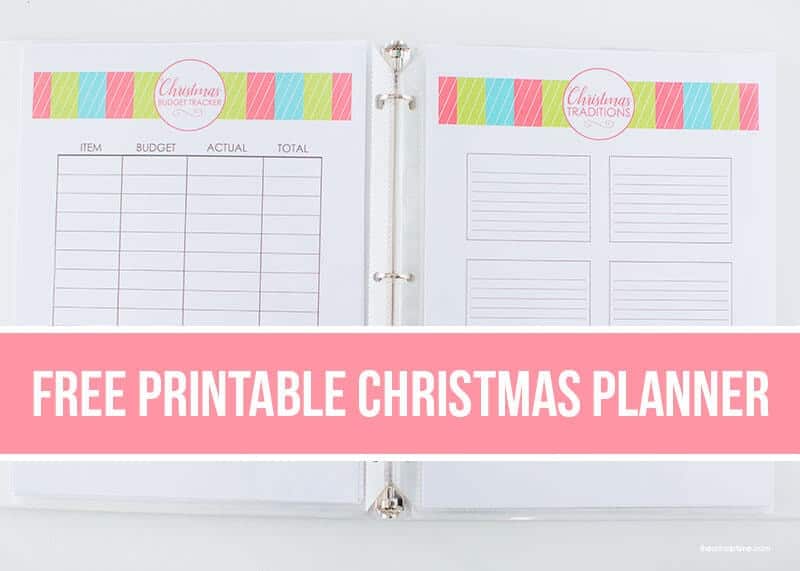 MY OTHER RECIPES
We've got these fun Christmas planner printables for our awesome subscribers!
In this book you'll find everything you need to keep organized. It includes 10 free printables that you can easily print in color or black and white. I recommend printing on cardstock.
Binder cover
November/December calendar
Christmas card address list
Budget tracker
Christmas menu and shopping list
Gift list
Christmas wish list
Christmas traditions
Christmas Eve checklist
Thank you card list
I also keep a folder to keep all of my receipts. That way everything is in one place.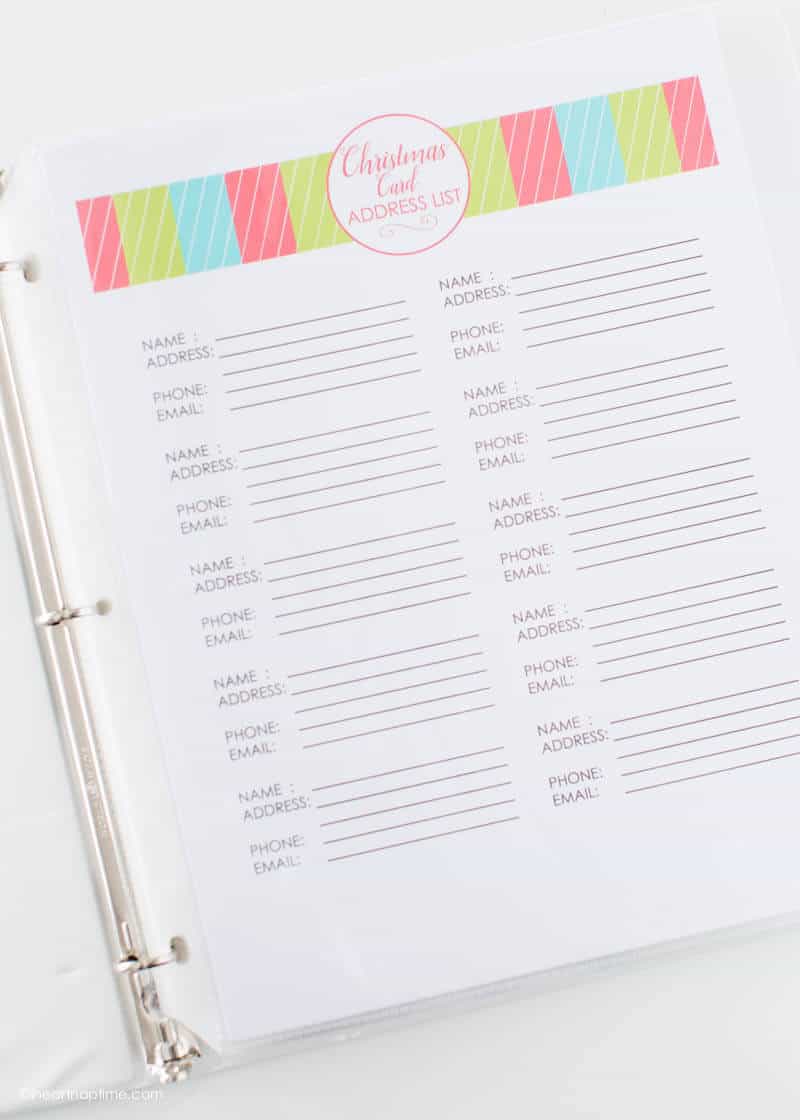 Free Printable Christmas Planner
Click HERE to subscribe to our monthly newsletter and receive your free downloads. If you're already on our list, you should receive the link in the newsletter within the next 24 hours.
If you're not on the list, it's time you joined us! Here's how to become a newsletter subscriber and get access to the free printables download page.
Subscribe below, confirm your e-mail and wait for the welcome message that will arrive in your inbox. That will include a link with a password. Click on the link, enter your password, then download all the fabulous freebies! We will be sharing a new printable each month throughout the year, so check those monthly e-mails. :D
Subscribe to receive free printables and updates!
Please note these are for personal use only. If you are pinning or sharing this page, please share from this page only and not the direct download page. Thank you!  :)
If you already receive our weekly newsletter (hooray!), you can directly download our Christmas Planner and other freebies here. The password in your newsletter works on this page.  :)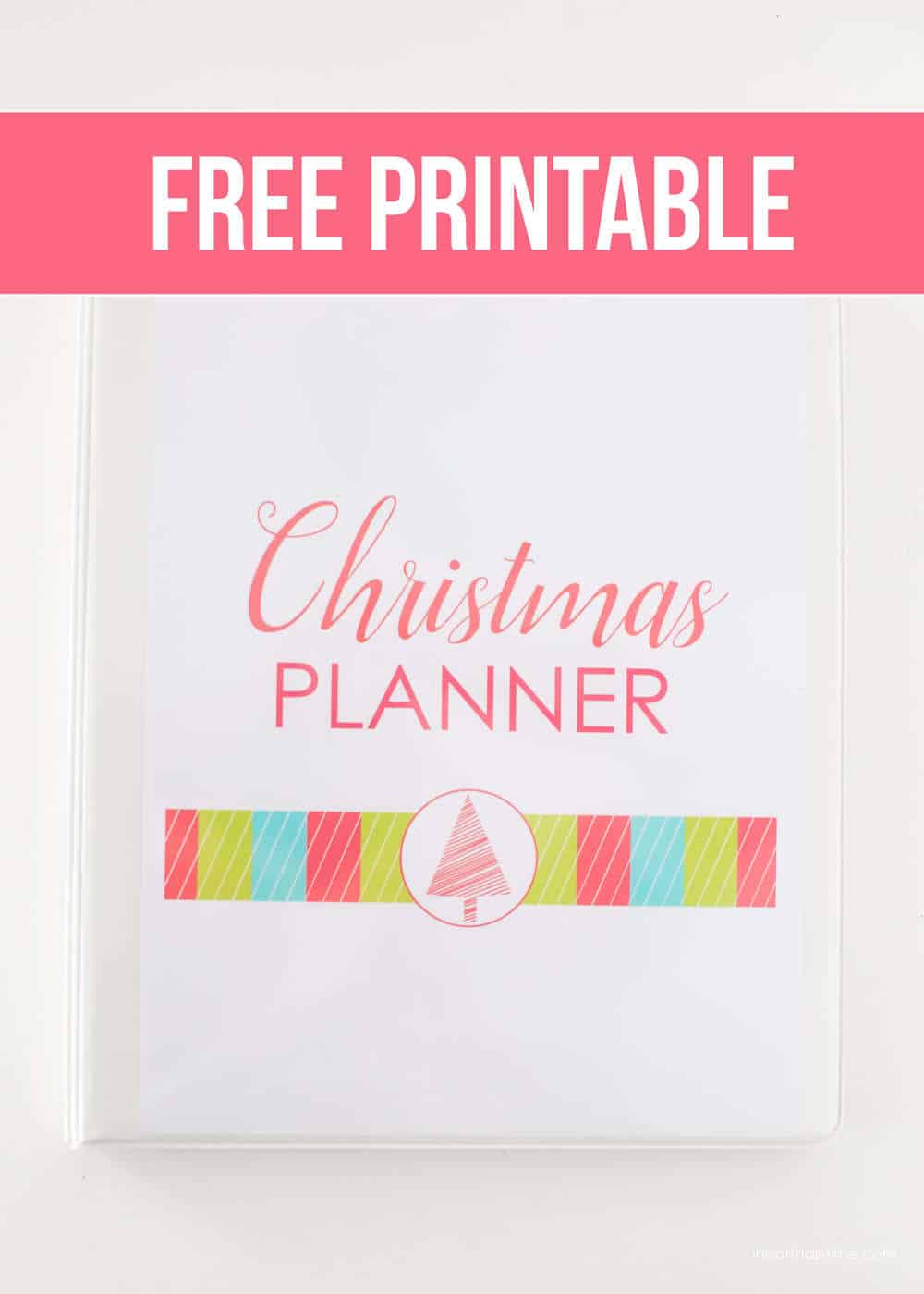 Wishing you a happy and organized holiday!