Welcome to the second day of the Crazy Christmas event! If you're new here you may want to subscribe or join us on facebook. Welcome The Idea Room!!
My name is Amy and I blog over at The Idea Room. I am so happy to be here today sharing my new Christmas Table Centerpiece. I am honored to be here. I can't believe Christmas is right around the corner. Where does the time go?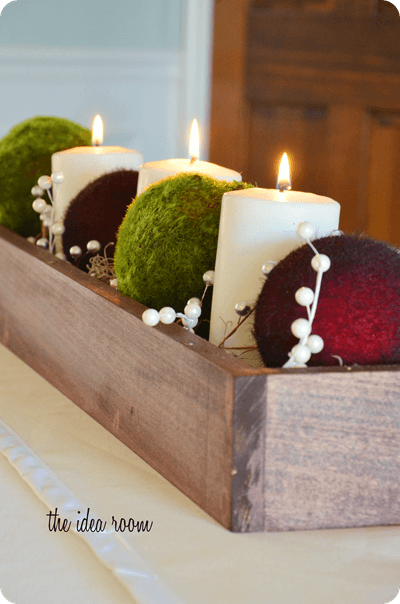 And it just so happens that Christmas Dinner with all the relatives might just end up at our house this year. So…of course we needed to have a pretty centerpiece. Pretty important right?!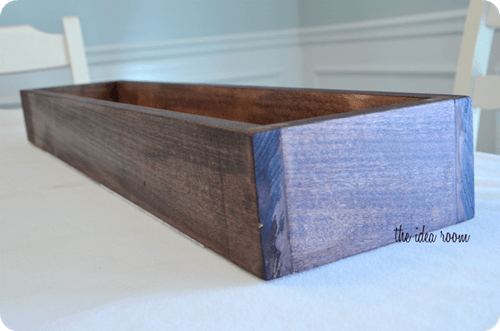 So we built a simple wood box. Such a simple project that really anyone can do. If you don't want to make a box, you can use a plantar. I will share how we built the box in a later post, so be sure to stop by The Idea Room later if you are interested in learning how we built it.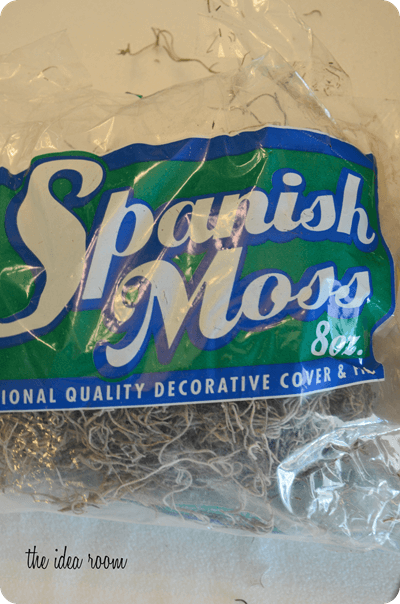 Then take some Spanish Moss or other filler and place in the bottom of your box.
*BE CAREFUL WHEN USING WITH CANDLES AS THE MOSS IS DRY AND FLAMMABLE. NEVER LEAVE A BURNING CANDLE UNATTENDED.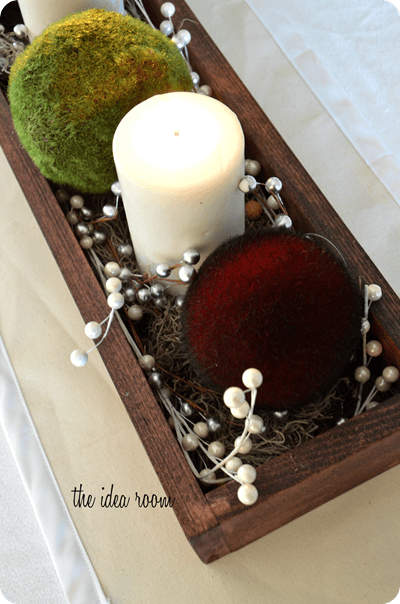 Then take some berry garlands and tuck them into the edges of the boxes and hide the wires under the moss. I used a couple of different garlands for this. A white one and a silver one. I found both of them in the Christmas section of Hobby Lobby.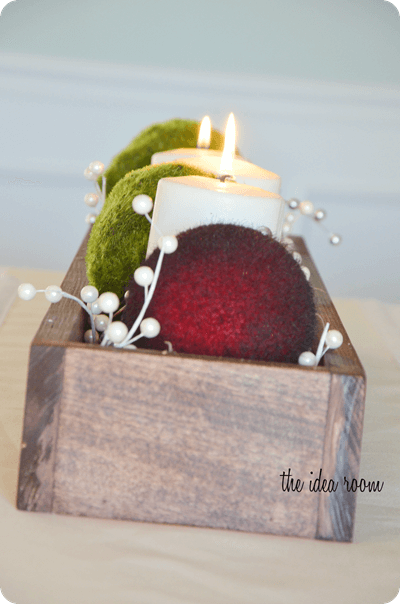 Throw in some fun colored "fuzzy balls" (yes…that is what they were called) and a couple of candles and you have a lovely centerpiece for the middle of your Christmas Table. I like that it is also low and doesn't intrude on your table space or block your view of your guests and gives you plenty of room for that giant plate of Christmas Ham!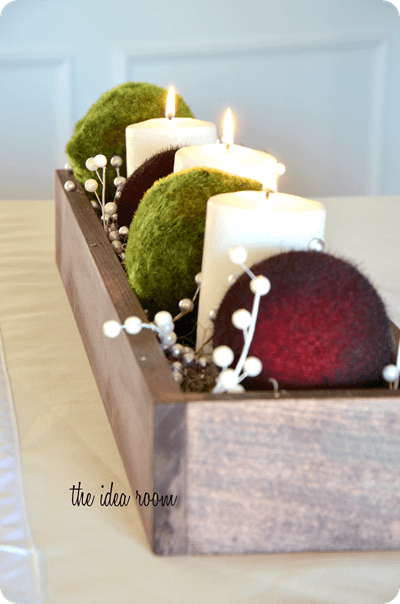 Thanks so much for letting me share this with your readers Jamielyn. I would love to have you stop on over anytime and see the many other projects and ideas being shared over at The Idea Room.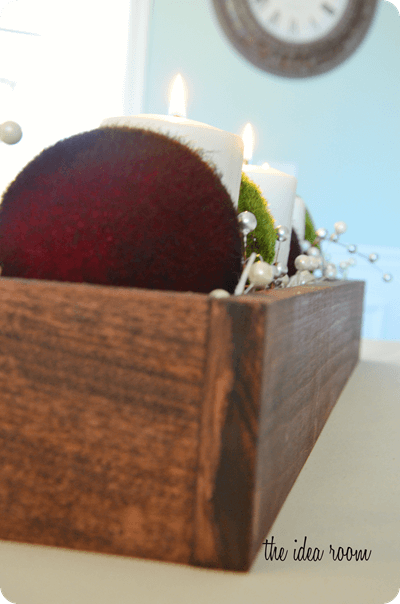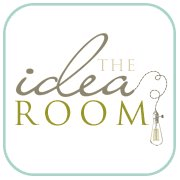 Amy Huntley
Connect with Amy at her blog: The Idea Room & on facebook, twitter and pinterest.