Welcome to the Crazy Christmas Event! If you're new here, join us on Facebook and Pinterest. Now let's give Melissa from Design Eat Repeat  a big welcome! We're so happy to have you guest posting!
By Melissa of Design Eat Repeat for I Heart Naptime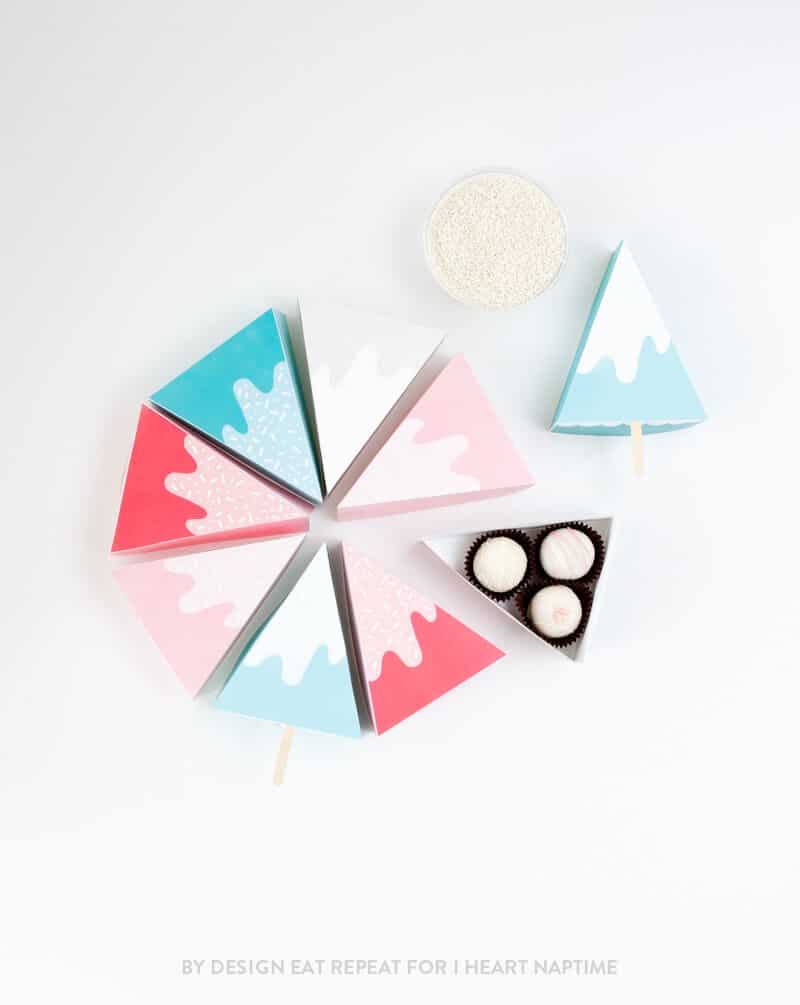 It's a cake. It's a tree. No, it's a sprinkle frosted Christmas tree treat box! The holiday of gift giving is just around the corner, and I'm here today with a free printable to help add some sweetness to those homemade goodies. With your home printer & a few simple materials, you can sprinkle holiday cheer around to your friends & family in a breeze! A chilly, wind-blown breeze, that is…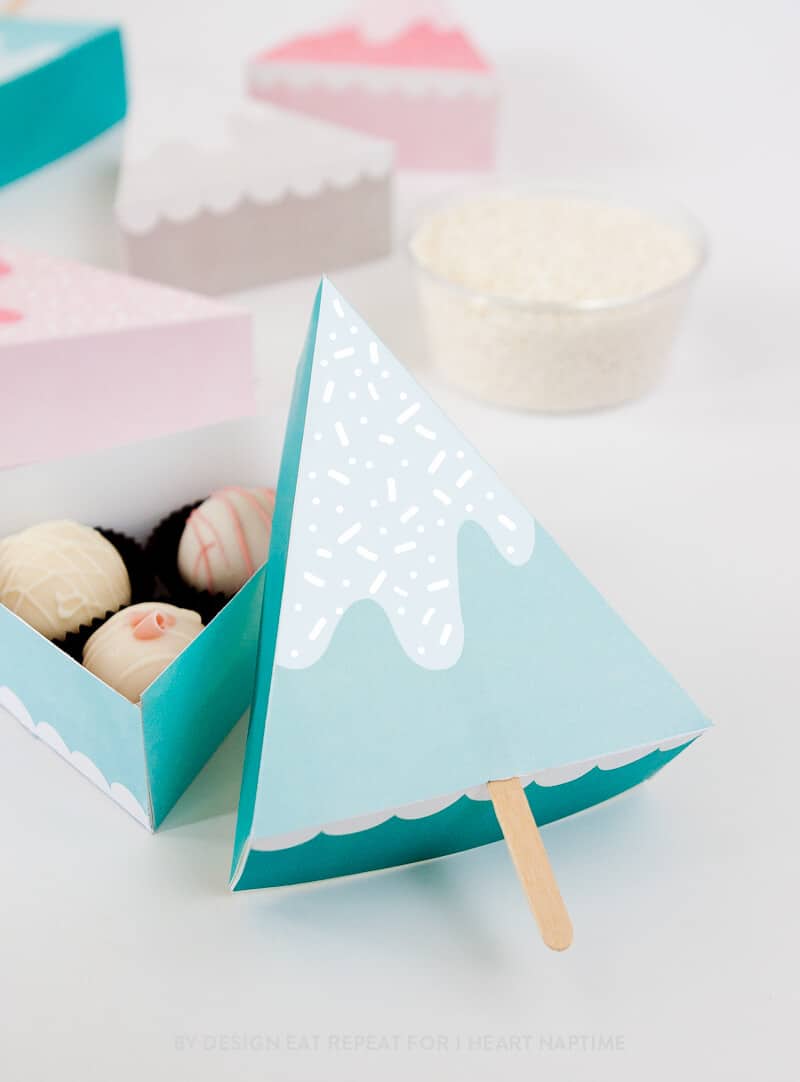 Supplies
Free Printable (for Personal Use Only)
White Cardstock to Print On
Popsicle Sticks
Exacto Knife
Double Sided Tape
Treats to fill the boxes with!
To create the box, print out the printable box I have designed (it's free!) and cut along the edges. I created a special guide on the PDF document to know where to cut, fold, score, and tape! Because you need a top & bottom for your box, you will need to print off two copies of each color that you want to create. Or if you're feeling extra fun, you can combine different colors for both the tops and bottoms. Once assembled, slide in a popsicle stick and your slice of cake instantly becomes a tree! How's that for a Christmas miracle?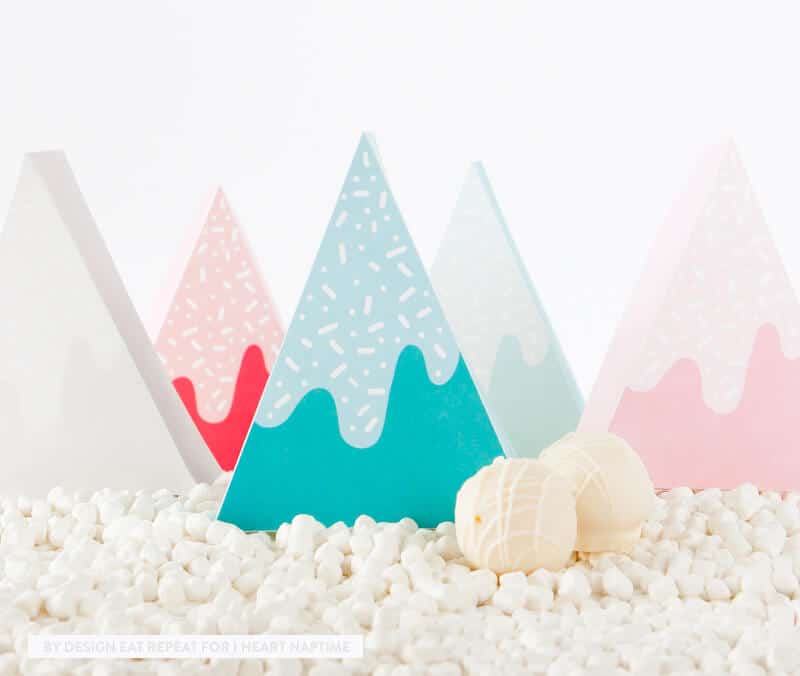 I wanted my treats to look like little snowballs, so I filled the boxes with white cake balls. But have fun with it, and fill them with whatever your holiday heart desires. Mini powdered donuts, sugar cookies, chocolate truffles, or little packets of homemade sprinkles are just a few other things you can fill these boxes with.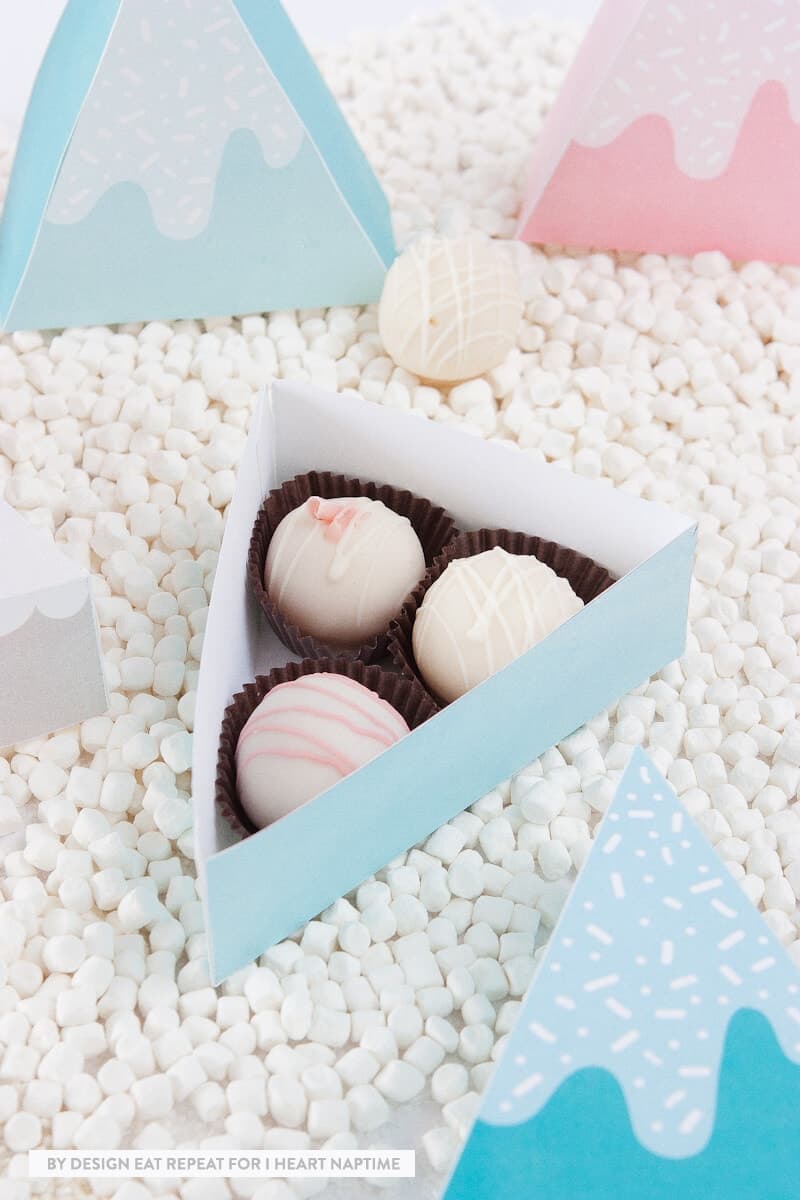 My mission this holiday season is to incorporate sprinkles in just about every project I do (yes, I'm obsessed). So if you're a fellow sprinkle addict, be sure to pop on over to my blog during the next few weeks for more printables to match these boxes! Or if you just can't wait, there are sprinkle bows, free holiday cards, and reindeer sugar cookie printables awaiting your arrival!
So my question for you is: What would you fill these boxes with?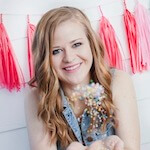 I'm Melissa, a Midwest based Graphic Designer and blogger behind the DIY & Food blog, Design Eat Repeat. Most days you can me designing blogs, brands, and websites over at Melissa Rose Design, or packaging up kitchen prints from my print shop, Sprinkleberrie Paperie. With a love for color, paper, typography (and sprinkles!), my goal each day is to spark creativity in others & inspire them to set aside time to do what they love!
For more free printables & DIY ideas, hop on over and follow on > Instagram, Facebook, Pinterest, and Twitter!
 Click HERE to see more from our Crazy Christmas Event