Handmade clay earrings
Hey friends! Today I have a special guest for you. Let's welcome Stephanie from Henry Happened. These clay earrings would be so fun to make with your girls this summer.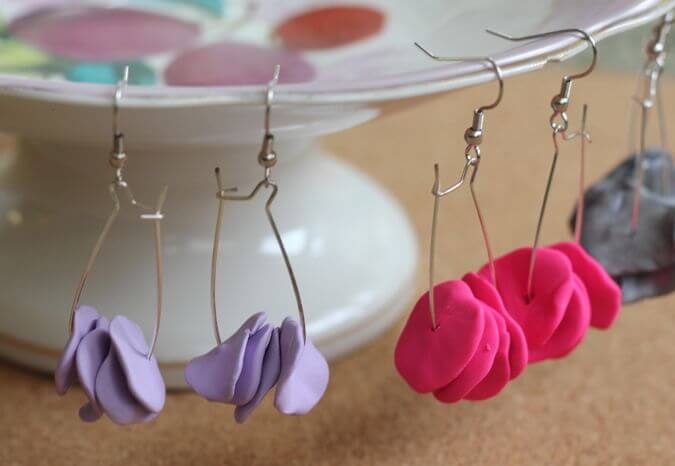 Hello I Heart Nap Time readers! I'm Stephanie from Henry Happened, and I'm going to show you how to make Clay Petal Earrings that let you wear a splash of the season's hottest colors. I'm a big fan of super duper easy DIY projects – especially pretty, feminine jewelry creations like these braided t-shirt bracelets.
What you'll need:
1. Oven bake clay in the color(s) of your choice. I used pastel purple, hot pink and shiny silver. Sculpey is a great brand that is easily found in craft stores like Hobby Lobby or Michaels.
2. Large ear wire. My package of 4 cost $1.47 at Hobby Lobby.
3. Earring hooks. You can also find these at craft stores or you can recycle them from a pair of old earrings you have on hand.
Instructions: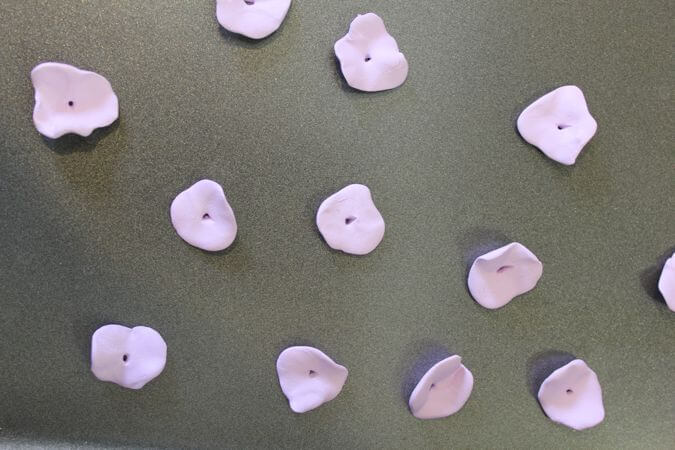 1. Break off a tiny piece of clay and work it in your hands until it softens up.
2. Roll it into a tiny ball and flatten with your fingertips. You want the petal to be very thin and somewhat irregular. So don't worry if it's not round or even flat. You can shape and bend as needed with your fingertips.

3. Use the earring wire to poke a tiny hole in the center of the petal.
4. Bake clay according to package directions.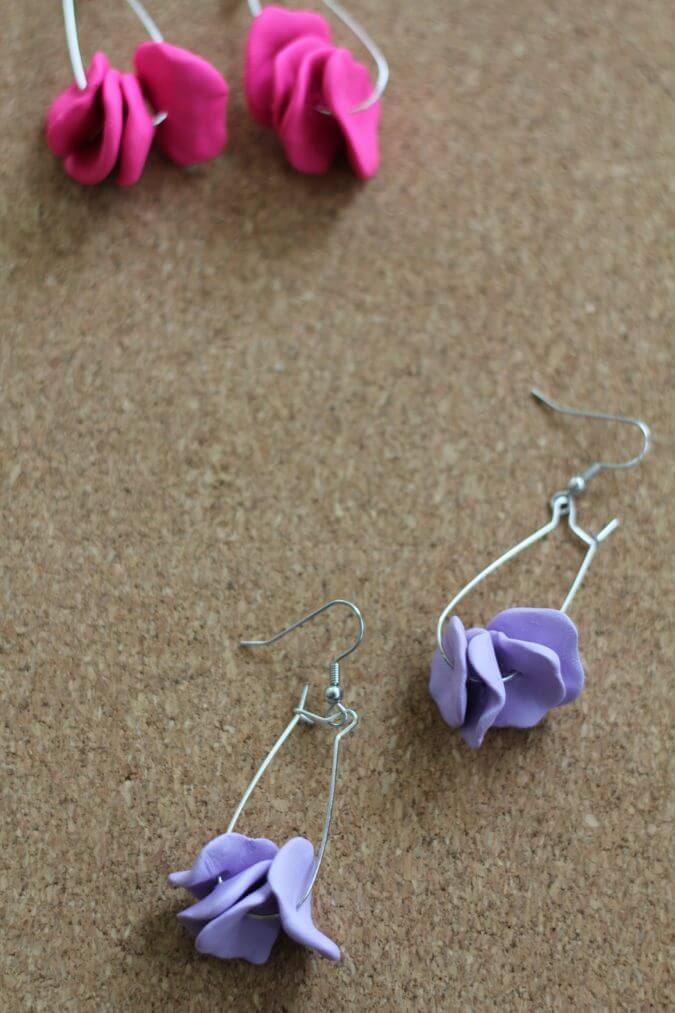 5. Once petals have cooled, slide them onto the earring wire and add the hook. I added 4 petals to each earring but you could easily do more!
The result!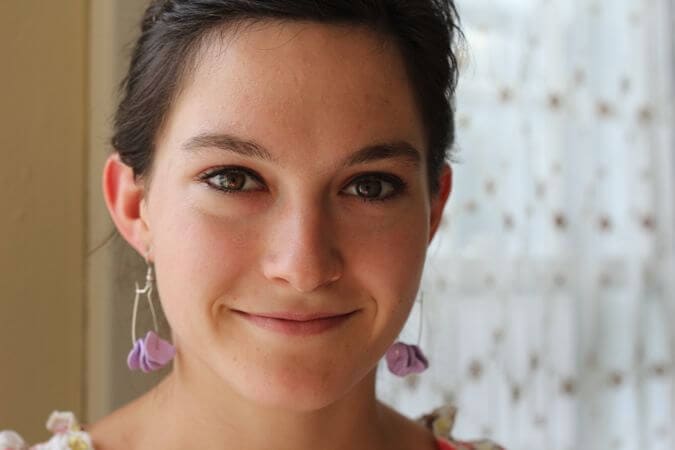 Thanks so much for letting me share this fun project with you! Pop over to my blog, Henry Happened, for more budget-friendly ideas for stylish moms. You might like this neon-striped shirt or this hex nut wrap bracelet. Or say hi on Twitter or Facebook!