Reindeer Coat Rack – an easy DIY, perfect for hanging stockings and holiday decorations (and coats!)!
Hello, readers! Happy Holidays to you! I'm Chris from Just a Girl, and I'm sharing an inexpensive and easy holiday craft with you. What's best is that it's so functional and can holiday-ize (made up word) your room in an instant!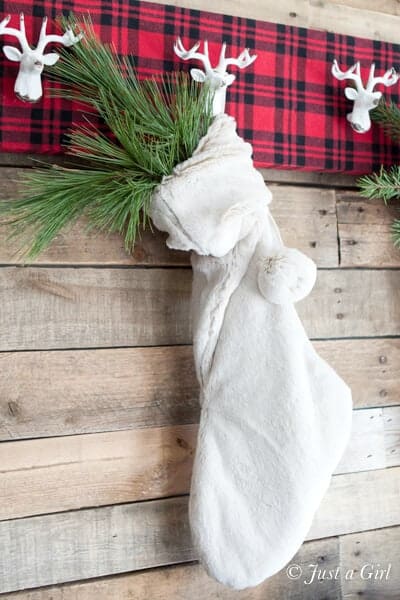 I used a piece of scrap wood from our wood shop class (perks of being a teacher) and measured out some holes for placement. I found these great deer hooks at Hobby Lobby for half off (!!).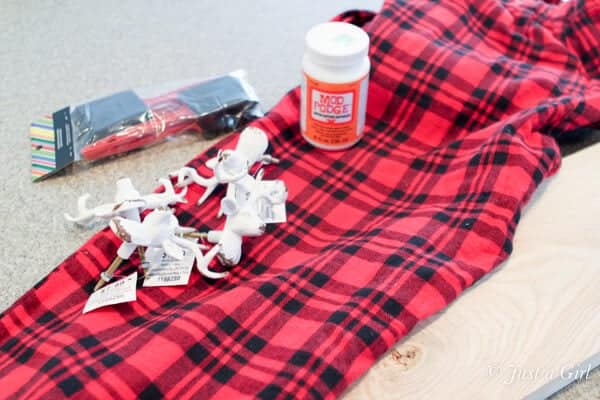 To keep the cost down even more, I used a pair of men's pajama pants from Salvation Army for $2.99. I decoupaged the fabric to the wood and wrapped the edges and clean as possible. Of course, the back doesn't matter. Looks a little rough, eh?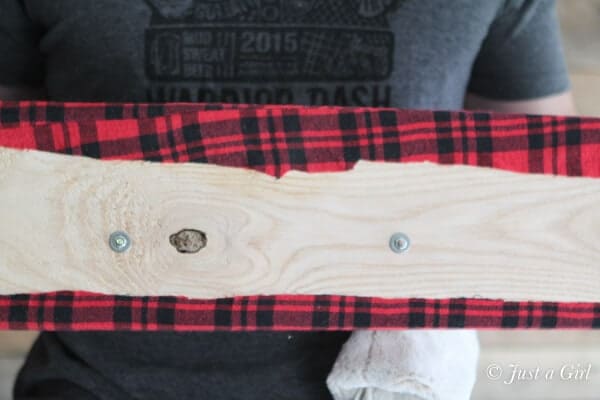 Once it was on the wall, I just decorated it a bit and called it good. Cheap and easy! The perfect holiday decoration.
Thank you to Jamielyn for inviting me today, and I hope you all have a safe and happy holiday season! I have some other easy holiday projects on my blog: Handmade Christmas cards, Masculine wrapping paper, Christmas centerpiece, and Christmas Sharpie mugs
Thanks, Chris! I can think of so many uses for this adorable coat rack! If you like this craft project, you'll love these too!