Cocogo holiday recipe + giveaway

Today I have a yummy holiday recipe, giveaway and coupon for you from Cocogo. YEA! My Uncle actually developed this product and I'm excited to share it with you. I can tell you first hand it's delicious!
I have ALWAYS had a hard time drinking enough water…if you are the same way you will love Cocogo. It's real fruit hyrdration. I really wish I could have had this product when I was pregnant in the AZ summer. I always felt dehydrated and this would have been the perfect solution. I've been drinking Cocogo with my workouts and it's amazing the difference it has made in keeping my energy levels up. My Dad runs marathons and has said Cocogo has helped him not get muscle cramps. It really works. I've also been trying to cut out all juice (my kids favorite), so this is nice for a tasty substitute. I'll split one packet between my two kids…and they don't notice a difference. It's healthy and delicious!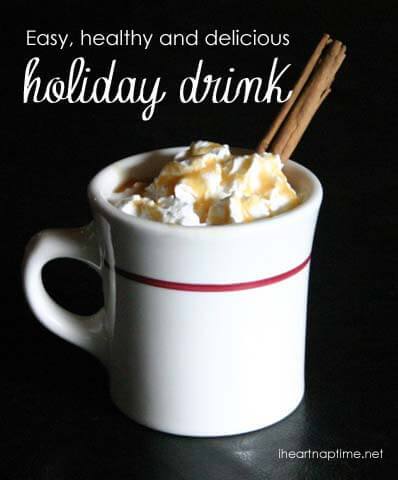 Photo credit: Cocogo

MY OTHER RECIPES
A Super Easy, Delicious and Nutritious Beverage for the Holidays
Ingredients:
1/8 tsp ground cinnamon
1/8 tsp ground cloves
1/8 tsp ground allspice
3 cups water
Instructions:
Combine dry ingredients in a large sauce pan and add water. On medium heat bring to simmer. Stir and then remove from heat.
Serve in mugs. Garnish each mug with a cinnamon stick. Top with whipped cream and drizzle caramel sundae topping over the whipped cream.
Serves: 4
Calories: 89 per mug (includes 2 Tbsp whipped cream and 1 tsp caramel per mug)
Loaded with minerals and seven essential vitamins.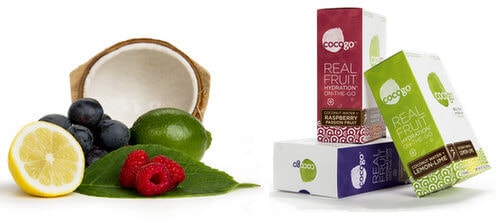 From Cocogo
Cocogo™ Real Fruit Hydration™
Now here's a tasty drink idea: real fruit, balanced electrolytes, essential vitamins and a handy little package. What more could you want?
Go Healthy™
Cocogo is made from actual fruit—and all the good stuff that comes with it. Natural nutrients. Natural flavors. Natural colors. There's nothing fake about it.
Go Hydrated™
Defy Dehydration™! Just mix cocogo with water. The flavor keeps you drinking. The nutrients keep you away from muscle cramps and crashes.
Go Get 'em™
Mix our stick packs to match your needs. Use two for light taste. Pour in more for intense fruit flavor and extreme electrolyte replacement.Real Flavors. Nothing fake.
Ever tasted a riptide or a glacier? Come on. Drinks with funky flavor names can't compare with all-natural cocogo. Lemon Lime. Raspberry Passion Fruit. Grape.To learn more about cocogo and how it compares to other hydrating beverages go to:
www.cocogo.com
Discount
I have a special coupon for you, so you can try it too. Get $5 off 2 boxes or more (YEA!). Use coupon here with code: COCOGO749131. You can also buy this product through Amazon.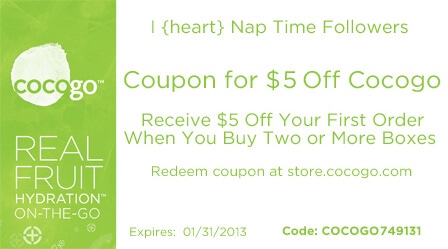 Giveaway
Get social. Visit Cocogo:
website
// facebook
Happy giveaway Friday!!
Join in! Leave a comment!
Comments