Jump to Recipe⌄
Mocha Latte Nanaimo Bars
These easy Mocha Latte Nanaimo Bars are a no bake treat that only takes a few minutes to prepare and will savor not only your comfort food craving but your sweet tooth as well.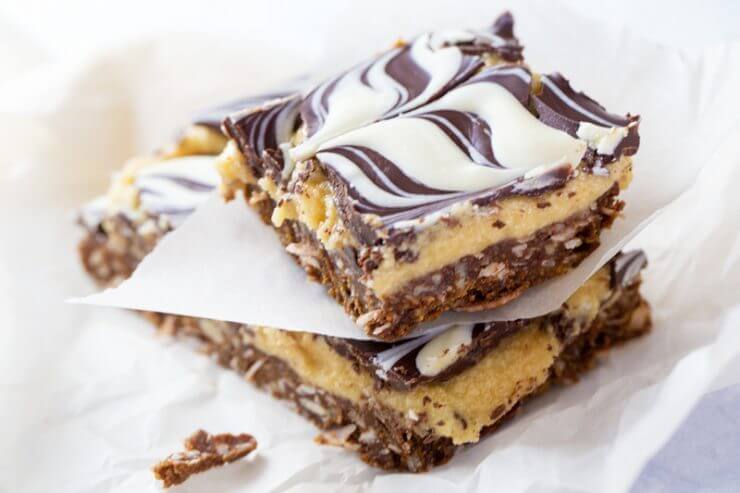 Mocha Latte Nanaimo Bars
Hello I Heart Naptime! I'm Randa from The Bewitchin' Kitchen and I'm guest posting here today sharing a twist on a Canadian dessert classic: Nanaimo Bars.
Nanaimo Bars are a Canadian dessert staple. You'll find them at bake sales, craft events and on your grandma's counter throughout the year but they hold dear to me during the holidays.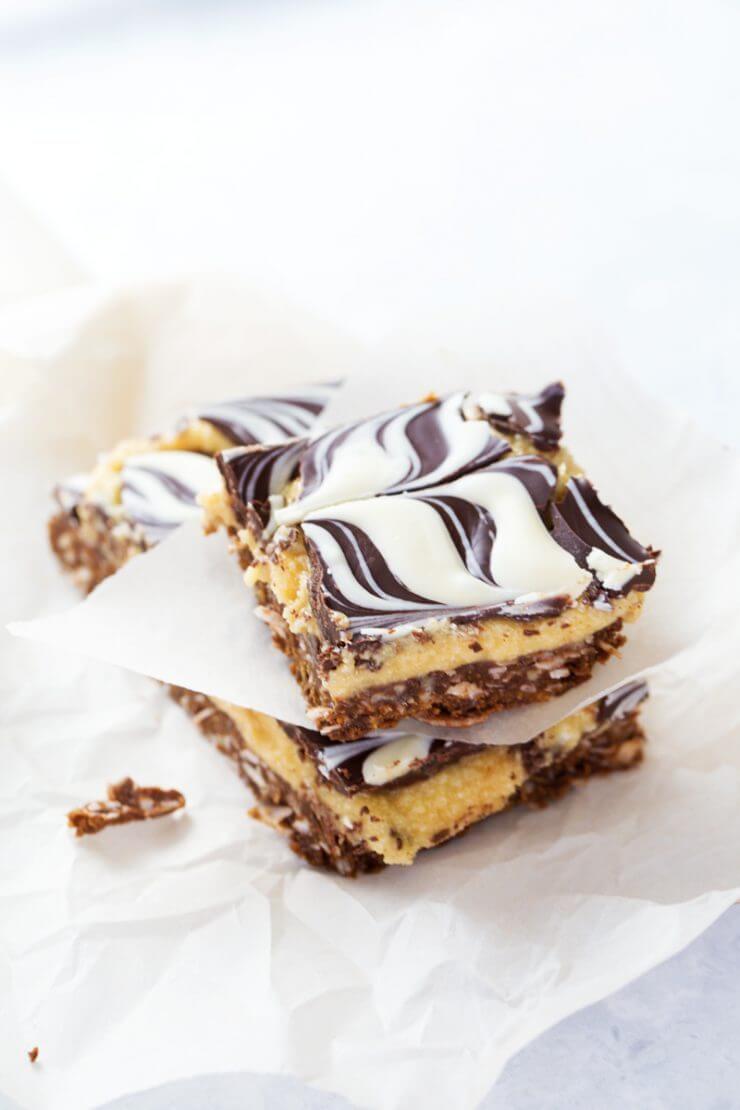 MY OTHER RECIPES
Christmas has always meant good food and decadent treats: butter tarts, Nanaimo bars, and Christmas inspired squares. Each one of those treats makes me think of my grandma, as she would always whip up enough to feed an army and I would eat so many I would feel sick.
Here's the funny thing, up until now, I never made them. Last year I created snack sized Nanaimo Balls (which are ridiculously easy and delicious) and this year I wanted to do another twist on these creamy, fudgy, bars. This time I decided to put a coffee twist on them and create these Mocha Latte Nanaimo Bars.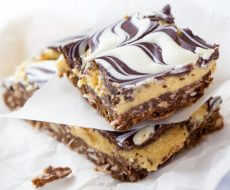 Mocha Latte Nanaimo Bars
These easy Mocha Latte Nanaimo Bars are a no bake treat that only takes a few minutes to prepare and will savor not only your comfort food craving but your sweet tooth as well.
Ingredients:
Crust:
1 cup graham cracker crumbs
1 cup sweetened grated coconut
2 tbsps cocoa powder
1/2 cup chopped pecans
1/2 cup melted butter, unsalted
2 tbsps brewed coffee
Coffee Latte Filling:
2 cups powdered sugar
2 tbsps custard powder
1/2 cup unsalted butter
1/4 cup cold coffee
Topping:
6 oz semisweet chocolate
2 tbsps unsalted butter
Optional for white chocolate: 2 oz white chocolate, 1 tsp butter
Directions:
For easy cleanup, line an 8×8 pan with plastic wrap.
Add all of the dry ingredients into a medium-sized bowl. Add the butter and two tablespoons of brewed coffee. Mix well until a batter forms.
Press the mixture into the bottom of the pan. Press even. Refrigerate.
Cream together the coffee filling until smooth, pour over the crust and refrigerate for 15 minutes.
Place a glass (heatproof) bowl over a pot of hot water and melt the chocolate and butter, whisking often.
Pour the warm chocolate mixture over the coffee filling and spread evenly with a spatula.
Refrigerate for at least an hour.
Cut into squares.
If you want to get fancy and marble melted white chocolate into the chocolate layer, follow these directions:
After you spread the melted semisweet chocolate, melt the white chocolate and pour into a piping bag (or if you're in a pinch, a Ziploc bag). Zigzag the melted chocolate over the semisweet, then take a toothpick and guide it down the chocolate. Then roughly 1/2 inch to the side, go up. Continue this until you achieve the desired look.
All images and text ©
The most difficult part of the recipe? Waiting for the ingredients to set.
Not too shabby for a dessert recipe, am I right?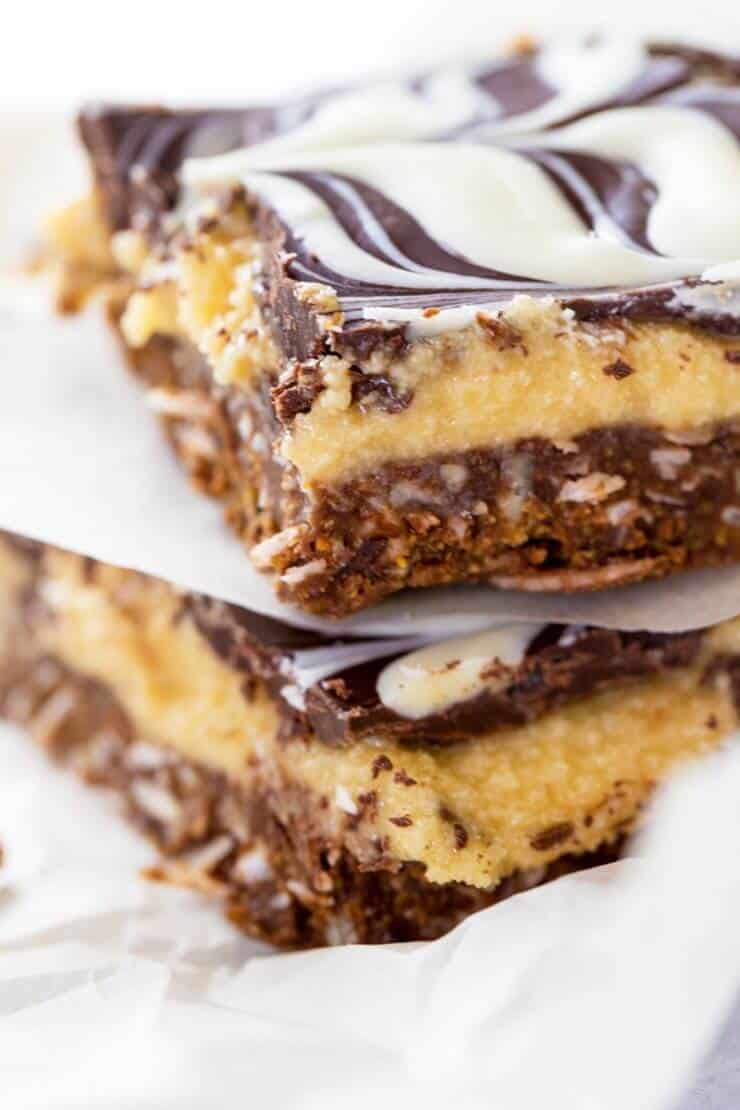 PS: if you liked these, then you'll love these red velvet cinnamon rolls.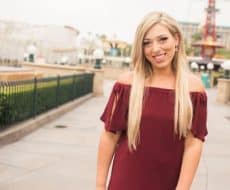 Randa Derkson is your everyday mom who lives in Lulus, loves food, travel, and all things Disney! When she's not chasing her son and cleaning up the destruction he leaves in his dust, she's blogging over at The Bewitchin' Kitchen™. Well known for her healthier recipes, she likes to dabble in sinful sweets from time to time. Check out all her recipes here. She has a flair with food, a passion for health and wellness and thirst for travel. Follow her on Instagram, Facebook, Twitter, and Pinterest.
Thanks so much for sharing in our Crazy Christmas Event!
Looking for more dessert bar recipes? You will love these too: