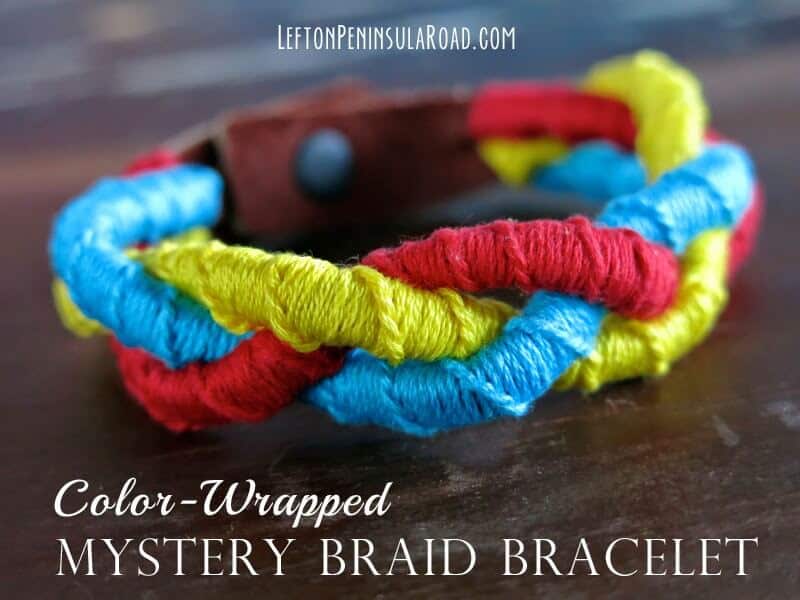 Hello! I'm Laura from Left on Peninsula Road, and I am thrilled to be a part of the Hello Summer series here on I Heart Nap Time! Today I'm sharing a fun summer bracelet idea.
Many of you have probably made or received woven friendship bracelets. Some of you have probably seen the mystery braid bracelets too! When I had my supplies pulled out the other day, I started wondering about making the Mystery Braid bracelet more colorful in some way. After a couple of false starts and a knotting lesson from my sister, I came up with this fun version.
Supplies:
Mystery Braid Bracelet kit (I found mine at Michael's)
Cotton Embroidery Floss (3 skeins)
You'll also want a scissors and tapestry needle on hand for ending off each color.
Choose an end of the bracelet to be the top. Start each color at this end. Tie your first color to one of the leather strips. I left about 1/2 inch unwrapped. (It makes the "mystery braiding" at the end a little easier.)
To wrap, take the thread from the right and cross it over the leather. It looks a little like a "4." Then pass the thread back under the leather and up through the loop that formed the "4." Pull taught. Repeat.
The knots will want to twist to the left as you go, that's okay! When the knotted pattern reaches the left side as you face the bracelet, pass the thread behind the leather and continue working from the right.
Quit wrapping about 1/2 inch from the bottom. Use your tapestry needle to tie off this color and thread the tail back under the wrapping on the reverse side of the bracelet.
After you wrap all three leather strips, follow the directions included in the kit to complete the "Mystery Braid." (Tip: Each braid cycle shortens the bracelet a little bit. Check the fit between each cycle.)
That's it! Now you have a fun new Summer accessory!It's been fun visiting here on i heart naptime today. I'd love for you to come by and visit me over at Left on Peninsula Road . Here are a few of my recent posts to check out: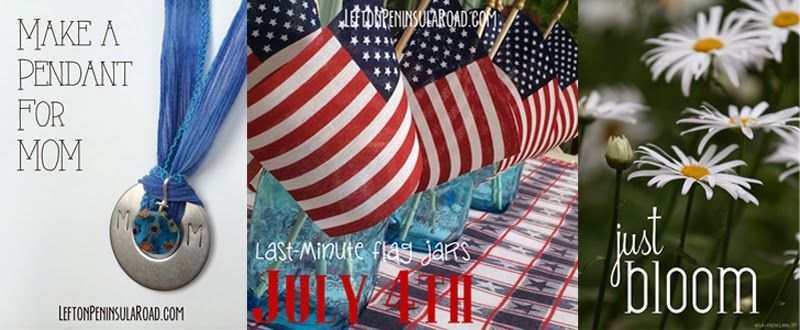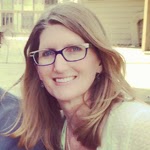 I'm Laura. Three teenage kiddos call me mom. I am a wife, mom, daughter, sister, friend and auntie. I blog over at Left on Peninsula Road, usually about creative crafty stuff. I love photography, so sometimes you'll see me share some of my latest photos too. My favorite social media is Instagram. I'd love to connect there!
THANKS Laura for sharing this fun craft during our Hello Summer Event! Click 

HERE

 to see more ideas from the event.