Jump to Recipe⌄
Cookie butter popcorn
Cookie butter popcorn recipe -easy to make and completely addictive!
While browsing the isles of Trader Joe's a couple of weeks ago, I spotted the beloved cookie butter! I had to try this magical stuff! This was my first time trying cookie butter and it really lives up to all the hype. I literally took a spoon to the jar… okay I'll stop there. Let me just tell you that it is addicting! Banana's and cookie butter is my new favorite! I will forewarn you that today's recipe is HIGHLY addictive! I could not keep my hands out of the bowl. I packaged it all up and gave it to my friends and then they were all begging for the recipe. So here ya go… ;)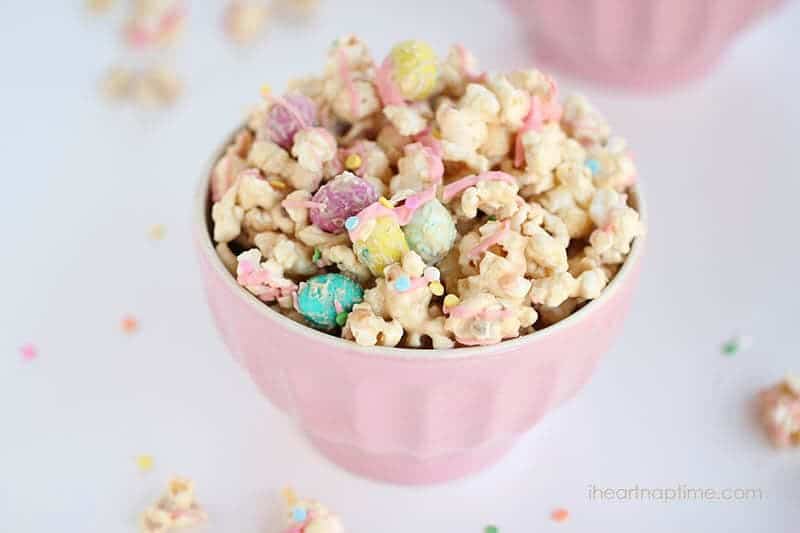 This recipe really is so easy to make and I promise you the cookie butter makes ALL the difference. If you don't have a Trader Joe's near you, it is on Amazon… but a bit more pricey. It may be worth it though. ;)
MY OTHER RECIPES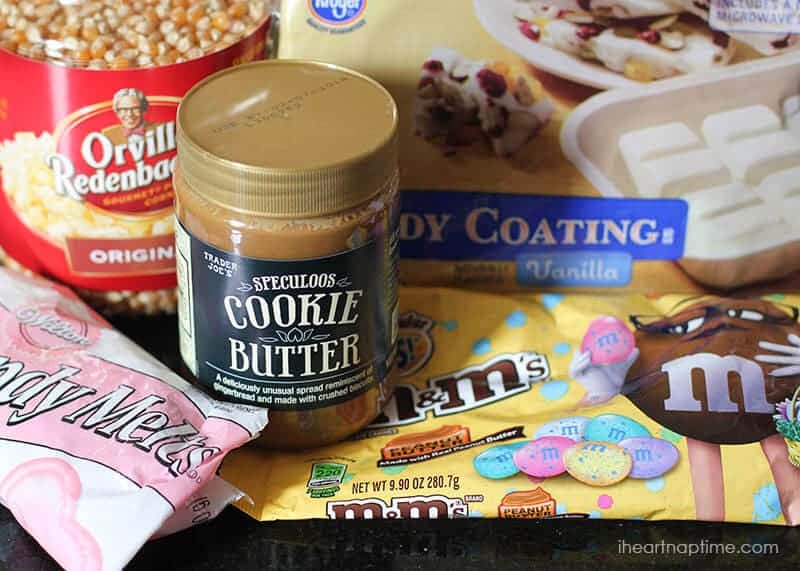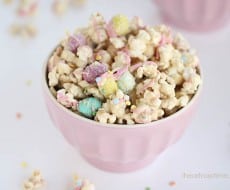 Cookie butter popcorn
Ingredients:
16 cups air popped plain popcorn (I did 1/2 cup seeds + 1 TB oil)
1 16 oz pkg Krogers vanilla candy coating (or candyquik)
3 TB cookie butter (found at Trader Joes … Biscoff or Peanut butter will work too)
1/2 cup colored candy melts
1 pkg m&m's (I used PB Easter m&m's), optional
Sprinkles, optional
Directions:
1. Pop your popcorn and place in a large bowl. Next melt your vanilla candy coating in the microwave according to the package directions. Then add the cookie butter to the melted chocolate. 2. Stir until combined. Drizzle the coating over the popcorn. Stir until evenly coated. Mix in m&m's and then spread out on wax paper.
3. Melt your colored candy melts in the microwave and then drizzle on top of the popcorn. You can always add a few drops of food coloring to white chocolate chips as well.
4. Top with sprinkles.
Enjoy!
All images and text ©
Check out the video below:

Num…num… package it up and pass it out for a Easter treat. :D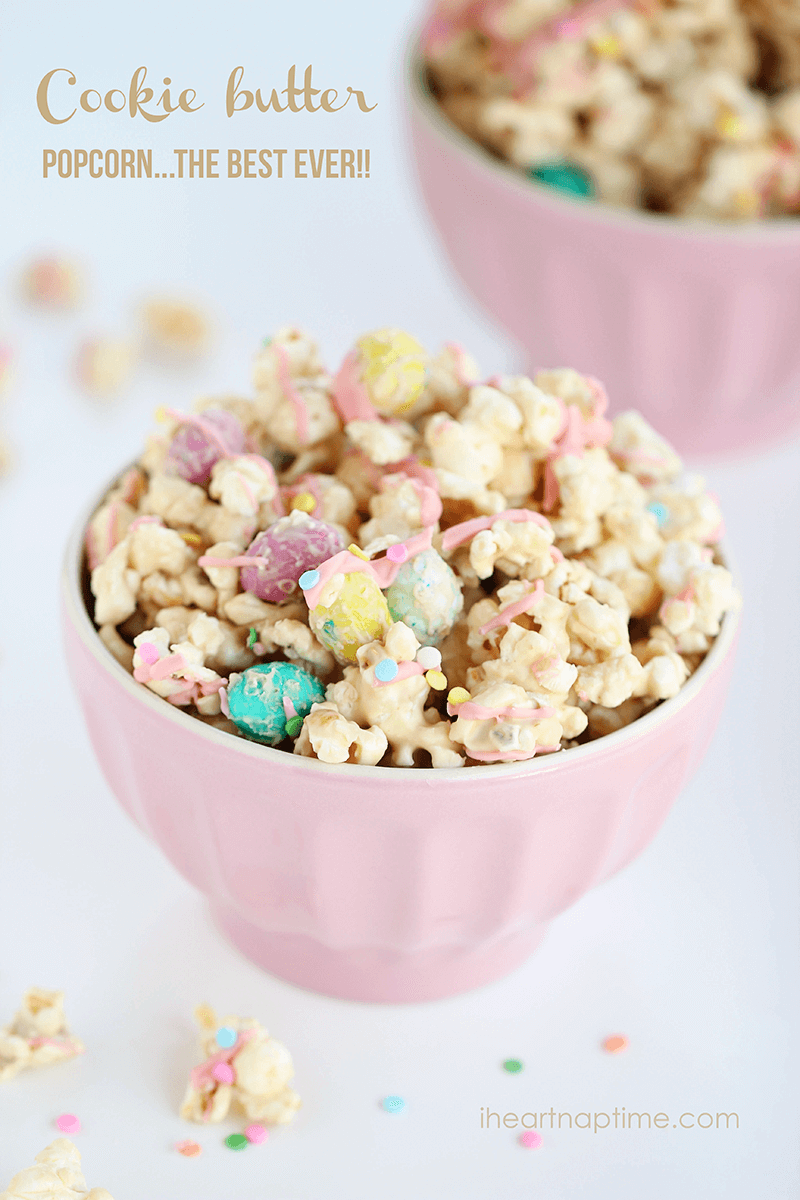 Here is a version I made for Valentine's Day :)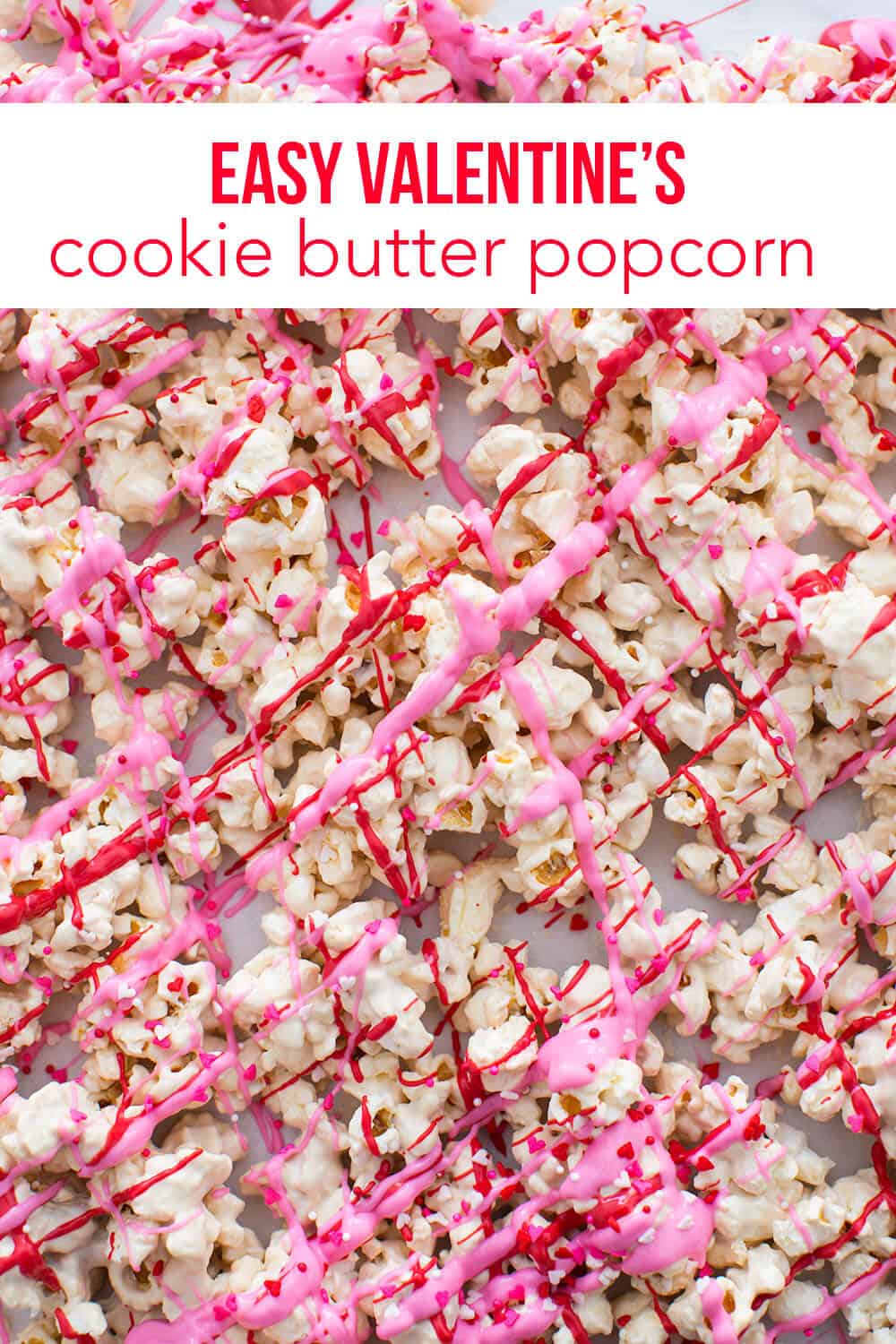 I even have a little video tutorial for you.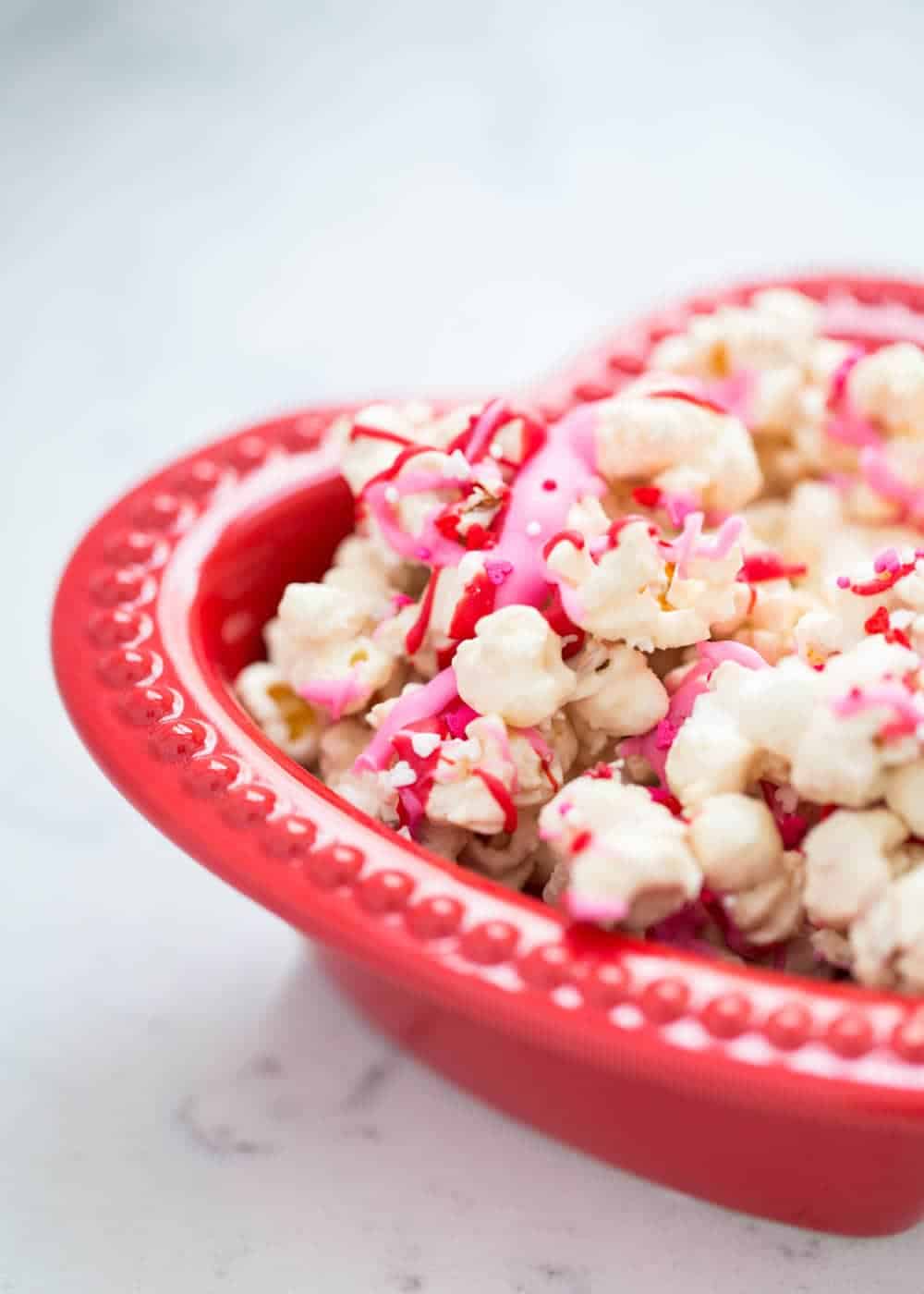 Enjoy!! :D