Adding Curb Appeal + $100 Lowes giveaway
Hey there! I have a fun 'before and after' project to share with you today. I was recently asked to be one of the Lowe's Creative Idea Bloggers and am thrilled for this opportunity. Every month there will be a different challenge. I'm excited about it! I'll finally give me the push to finish some unfinished projects.
This month's challenge was to add curb appeal to the front of our house. When we bought our house two years ago our little home didn't have the greatest curb appeal. It was a foreclosure and had been empty over a year; although I definitely saw the potential. I knew a little paint would make all the difference.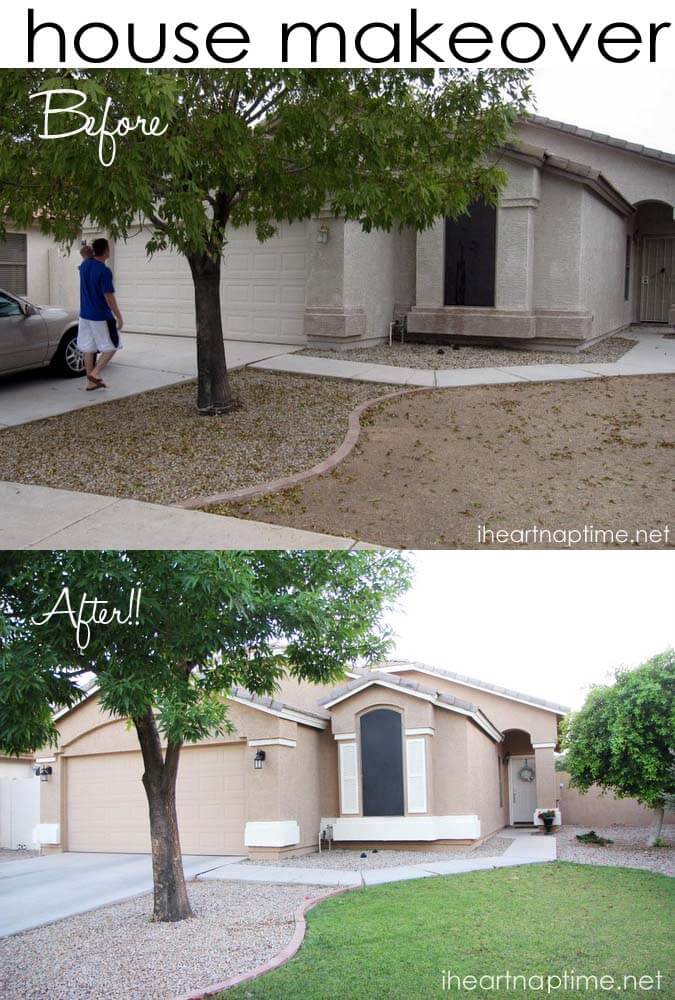 We had the outside of our house painted and it really did make a HUGE difference! The main color we used was "basketry." I went into Lowes and had them color match it for me. It turned out great.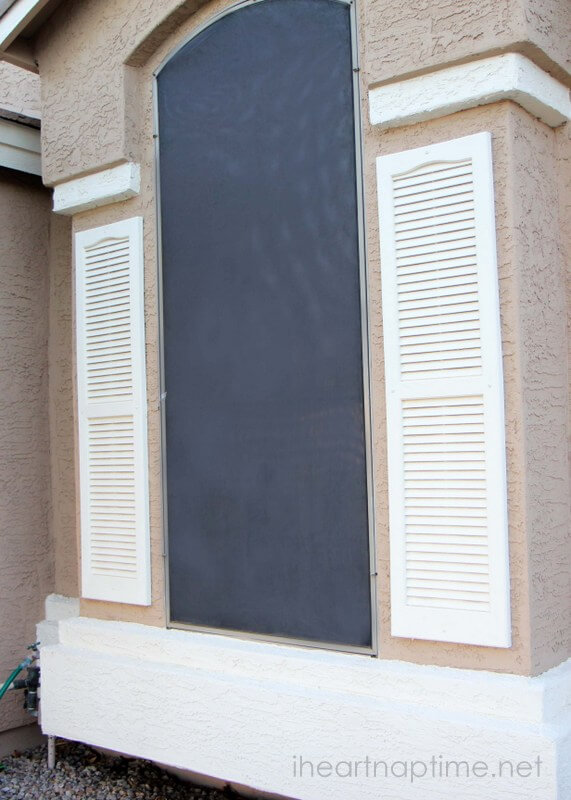 We also added some outdoor shutters to the front of our house. Most houses in Arizona are cracker box houses. They're pretty ugly, I'm not going to lie. But by adding the shutters, I was able to give our house a little more personality. I love how it turned out. We just painted the shutters and bolted them to our house.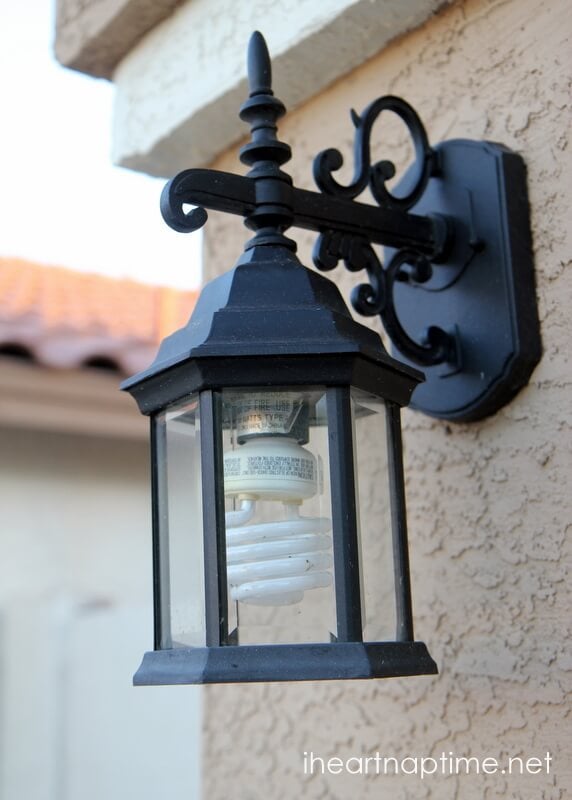 We also added new light fixtures, which I think makes a house look 10 x better! I thought about spray painting the gold ones, but ended up just buying new ones once I saw them go on sale.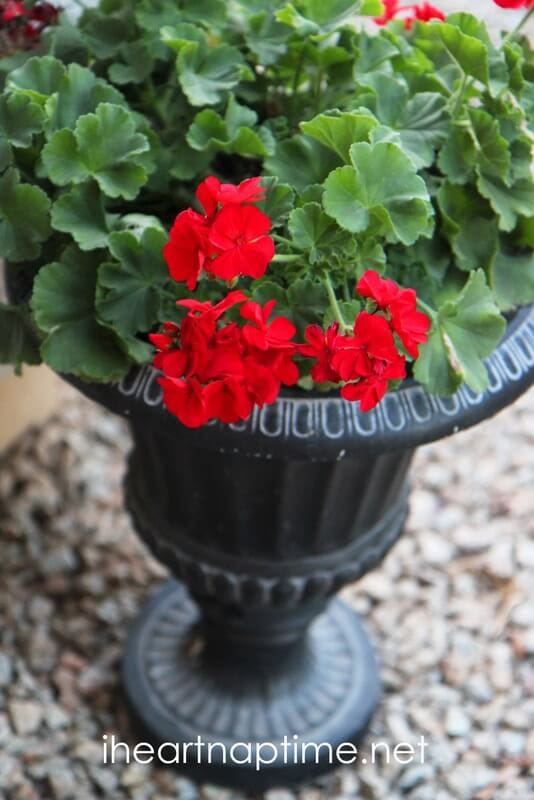 Flowers always add a great curb appeal. There's just something so friendly about them. I love any pops of color I can add to my home! :)
So what do you think?! I'm debating painting my front door…what color would you paint it?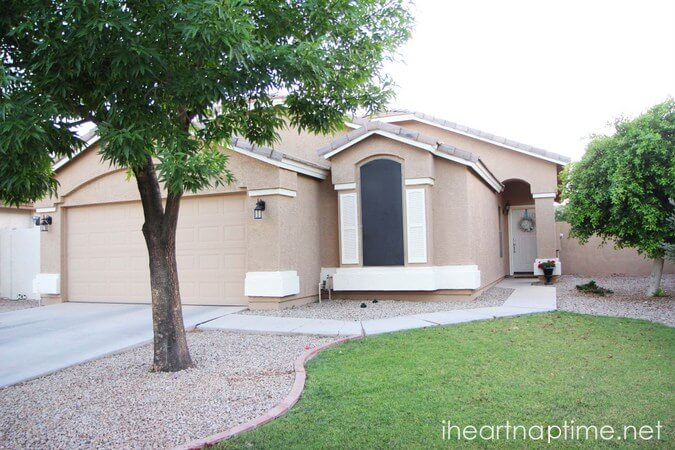 Disclosure: I was provided with a gift card to Lowes to complete this project.