Spring Daisy Cookies – made with the delicious mini Cadbury eggs, these cookies are the perfect way to celebrate spring!
I love all the change of seasons but Winter to Spring would definitely be one of my favorites. After a long cold winter it's so refreshing to feel the warm sun and see the flowers beginning to bloom. These fun and simple daisy cookies are in celebration of all things spring! These would be perfect for a spring time party of even wrapped up as favors for the Easter dinner table.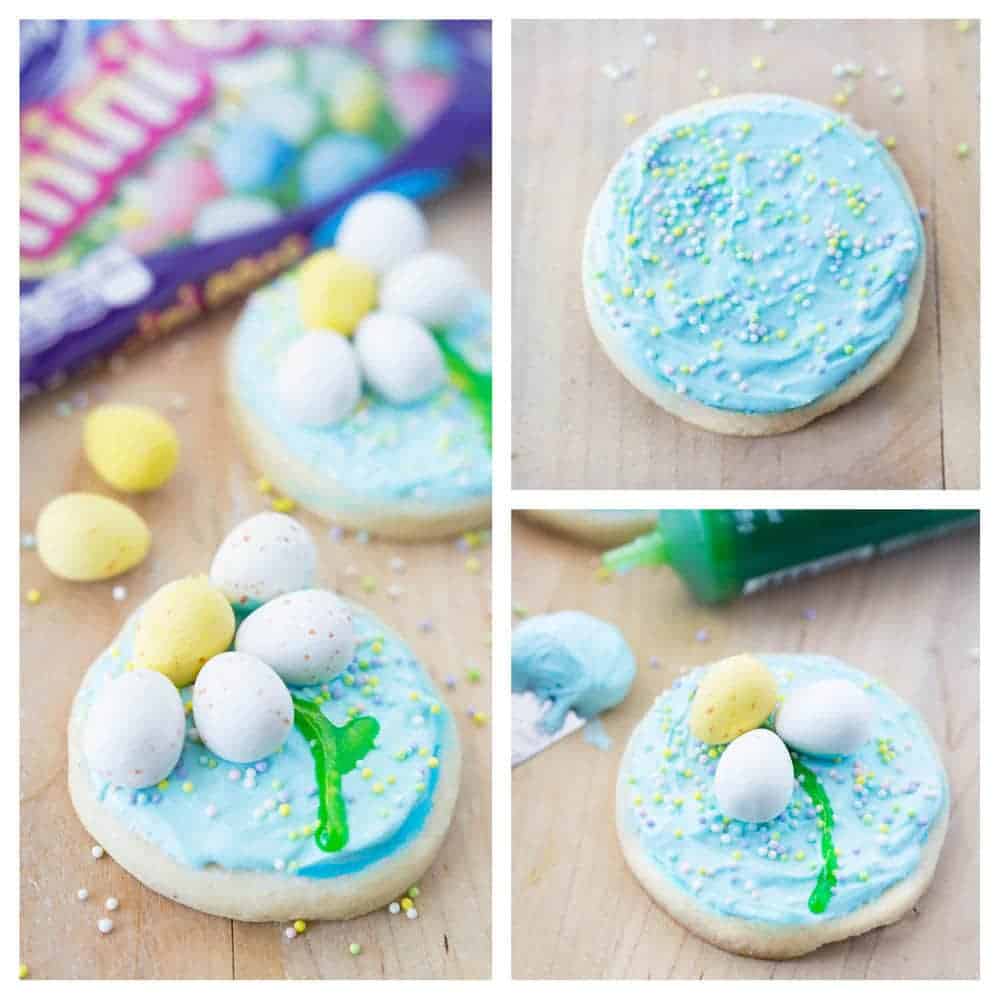 You'll only need a few simple ingredients to make these fun cookies :)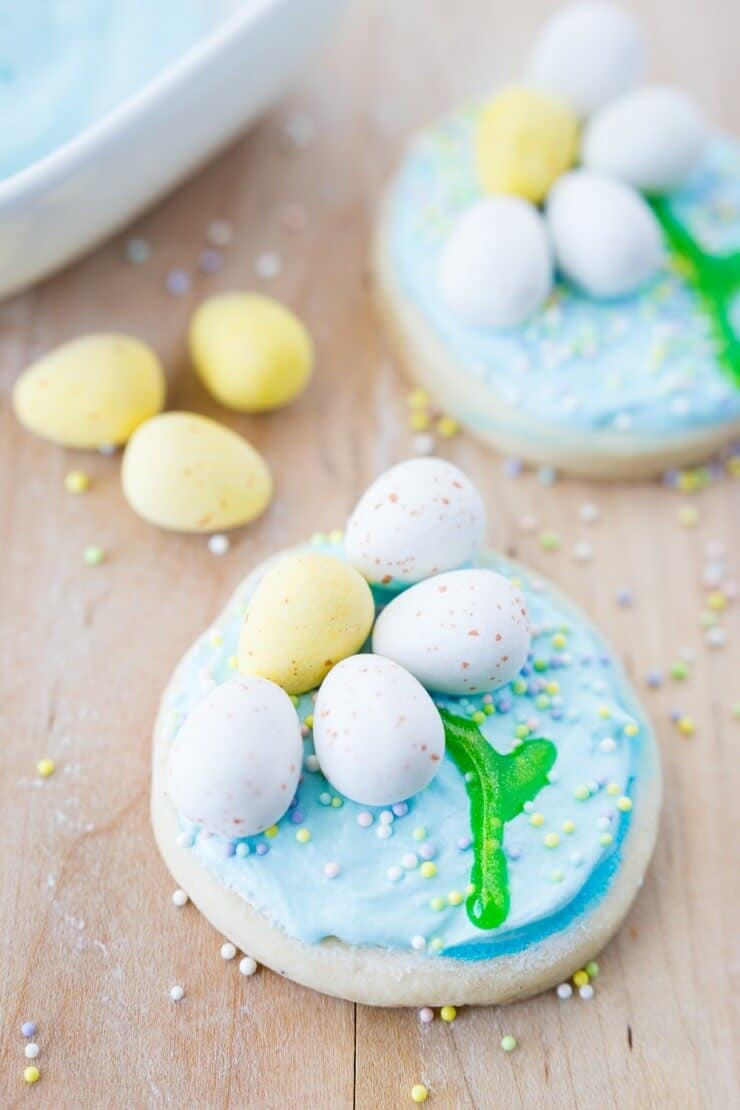 SUPPLIES:
Sugar Cookies, your favorite homemade recipe or store bought
Buttercream Frosting, tinted light blue
Sprinkles
Green Sparkle Decorating Gel
Cadbury Mini Eggs
DIRECTIONS:
First, you will need to ice your cookies with a thin layer of icing. Sprinkle some pastel sprinkles on top. If you don't like sprinkles they are definitely optional. Using a tube of green sparkle gel, draw a stem and leaf. Place one yellow Cadbury egg at the top center of the stem. Place four white Cadbury eggs around the yellow center as the petals.

These cookies are so simple but make a big statement! My kids loved them and had fun picking the daisy petals off and eating their cookies.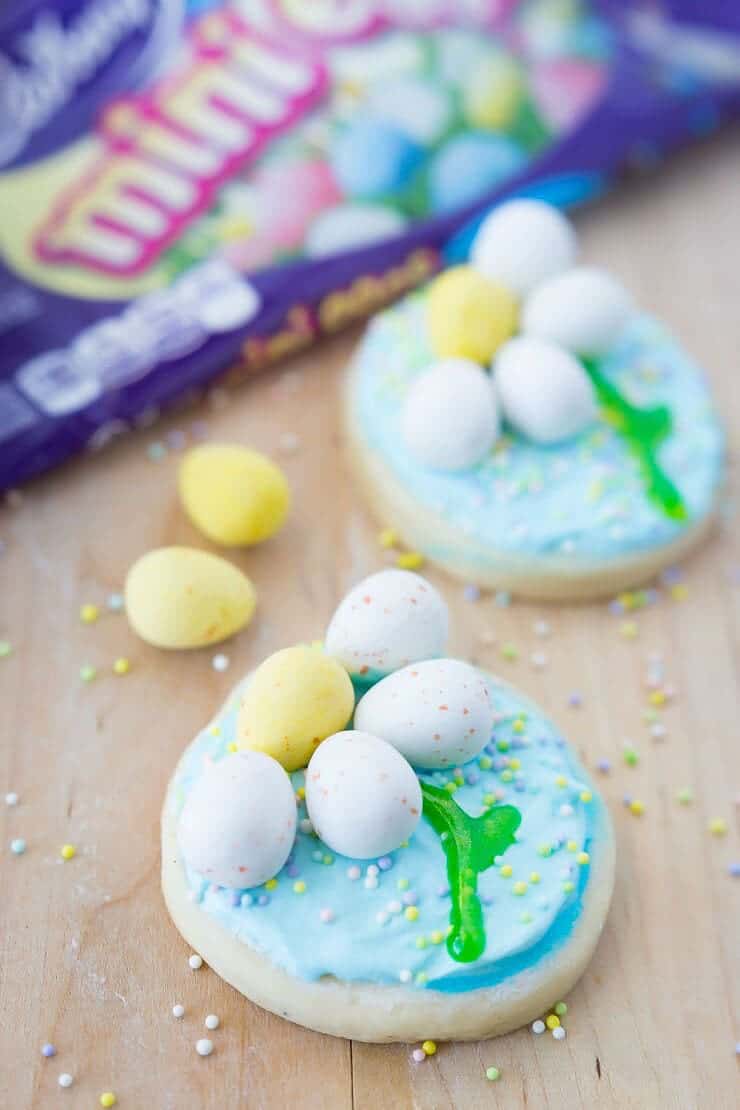 This post was brought to you buy Cadbury.