Dear Lizzy Welcome Sign
Spring is coming! Can anyone else join me in shouting that from the rooftops? Winter is a great break from our typical ridiculously hot temperatures in Phoenix, but I'm ready for the time of the year that makes living here bearable. With the help of the brand new Dear Lizzy line of scrapbooking goodies, Fifth & Frolic, I've put together a simply sweet welcome sign, perfect for welcoming guests and for celebrating the fresh start of a new season.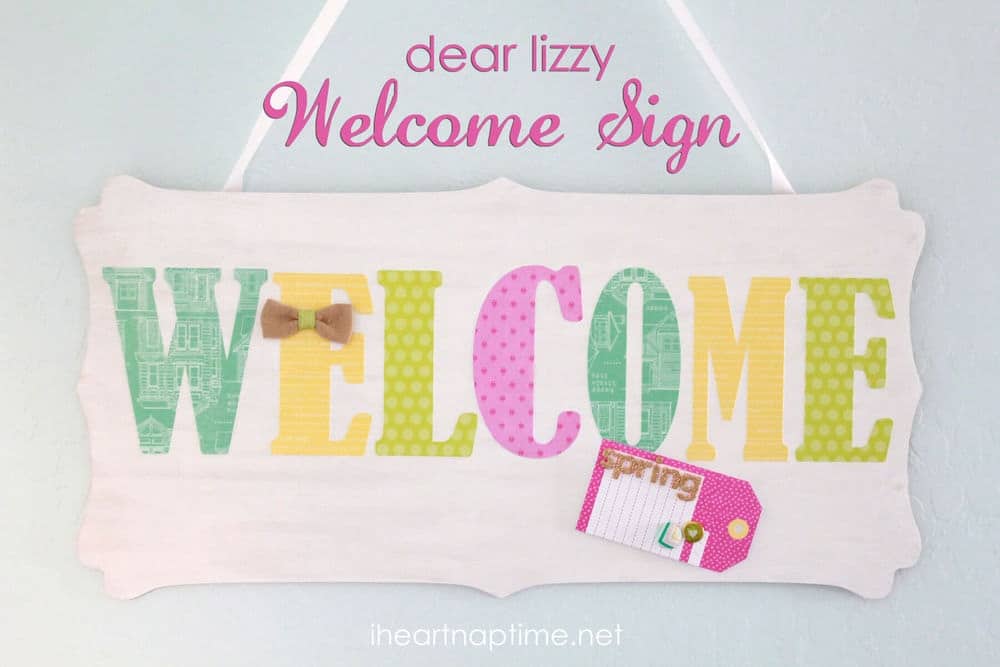 The Fifth & Frolic paper crafting line will debut in all JoAnn's stores March 17, but make sure to check your local store because it might be there sooner. And trust me, you won't want to miss out on this one. It's gorgeous!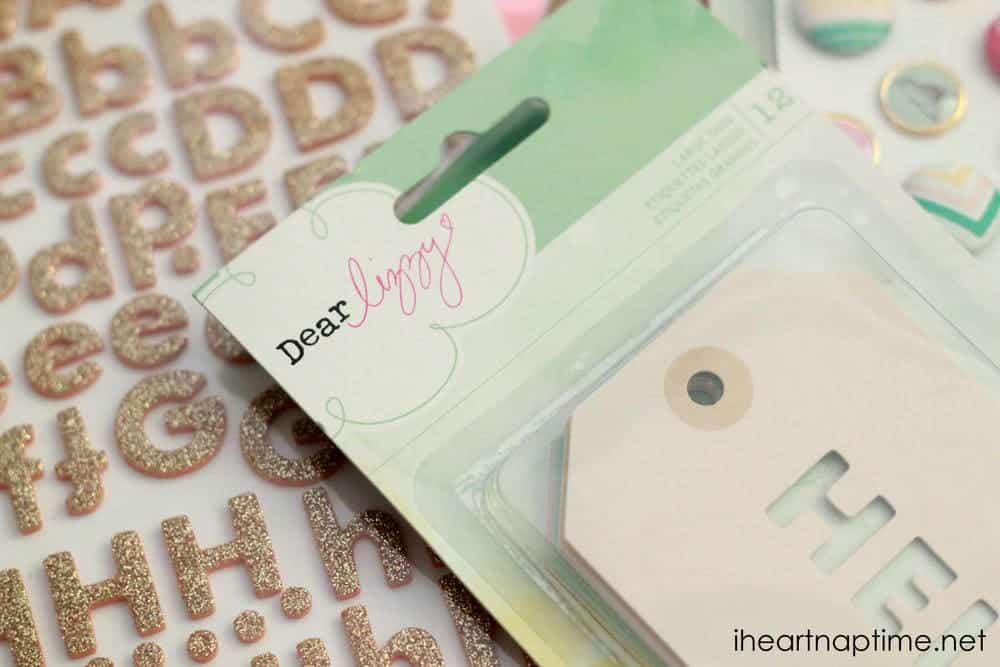 MY OTHER RECIPES
Dear Lizzy Welcome Sign
Welcome Sign Materials:
unfinished wood plaque
Dear Lizzy 5th & Frolic scrapbook papers
Dear Lizzy 5th & Frolic decorative bow
white acrylic paint
Mod Podge
foam paintbrushes
glue stick
Silhouette CAMEO or Portrait (or stencil)
ribbon
hot glue and hot glue gun
Interchangeable Tags Materials (optional):
Dear Lizzy 5th & Frolic decorative tags
Dear Lizzy 5th & Frolic embellishments
hook and loop tape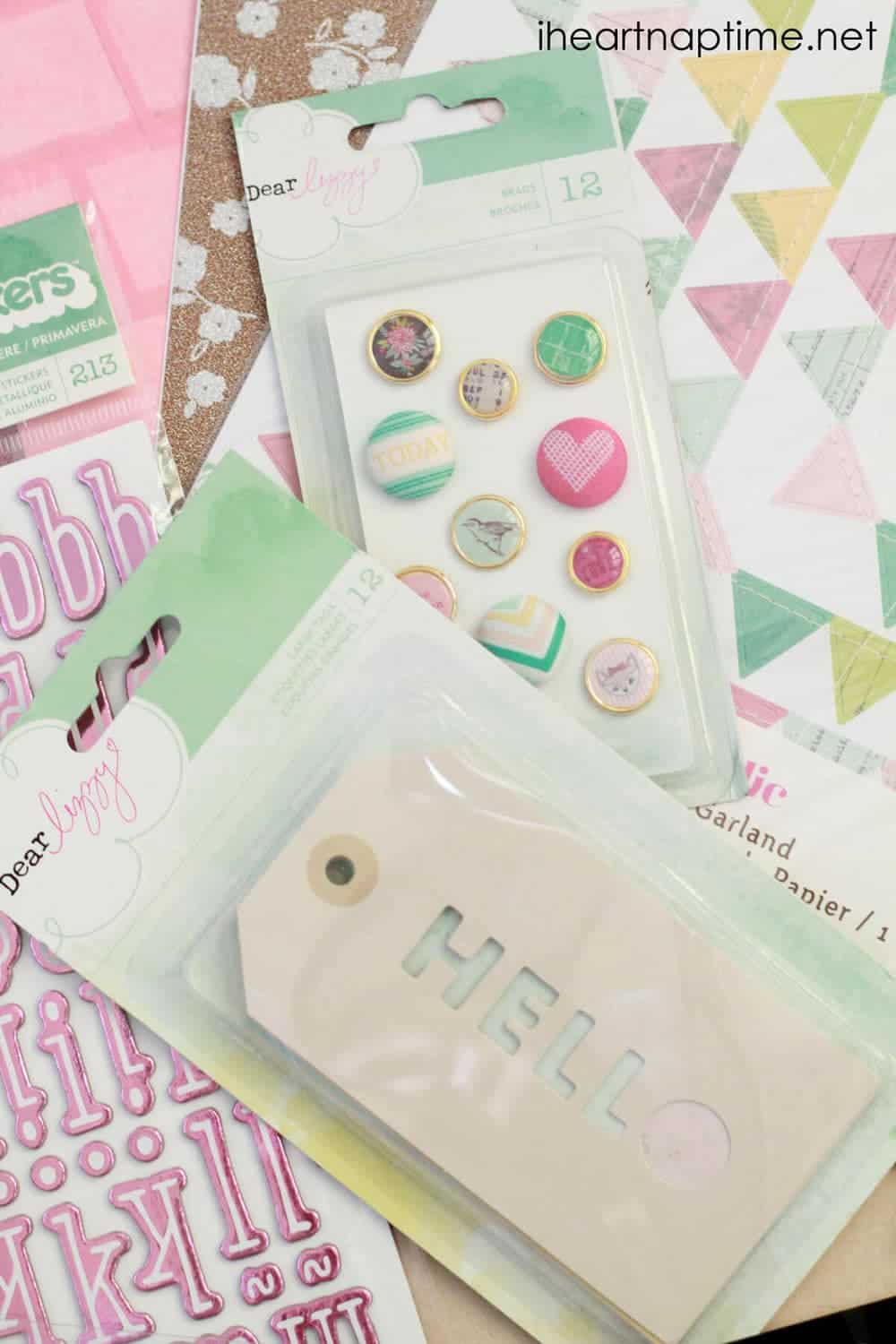 Welcome Sign Directions:
1. Apply a generous coat of white paint to the wood plaque. I did a single coat and the result was a distressed look. If you'd like, you can easily add another coat for a more opaque look. Let the paint dry completely.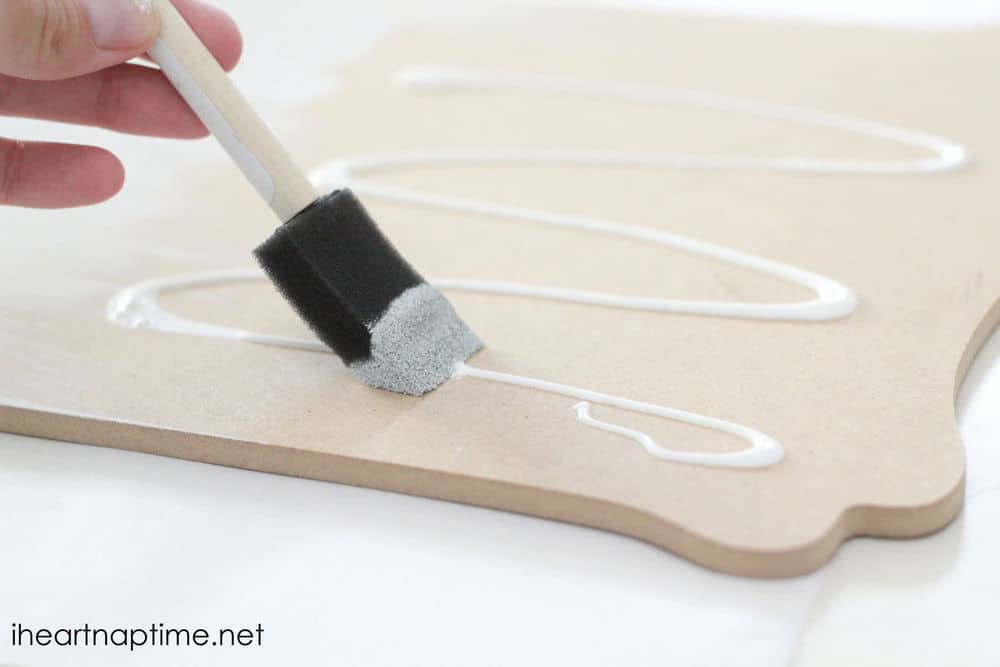 2. Trim the scrapbook papers to fit in whatever die-cutting system you may have. If you don't own one, you can easily print the letters off from a simple Word document, cut them out, trace them onto the scrapbook paper, and cut them out from there. It's a little more work, but not impossible by any means.
3. Use the glue stick to adhere the letters to the wood.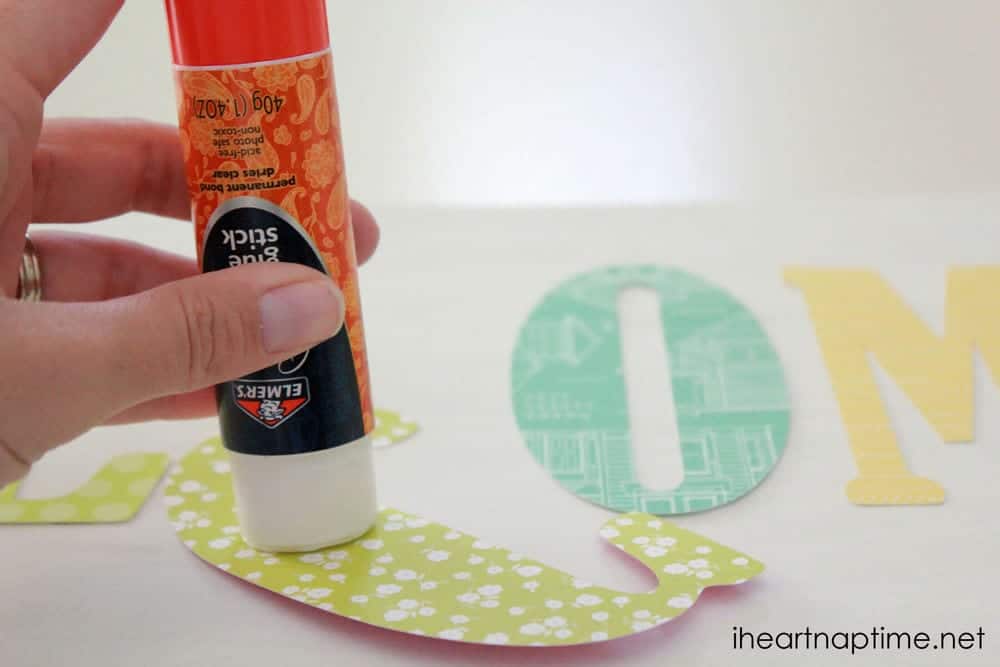 4. Apply a generous coat of Mod Podge over the entire plaque. Keep the Mod Podge thin over the scrapbbok paper to avoid bubbling. Let it dry completely. Add another coat, if necessary.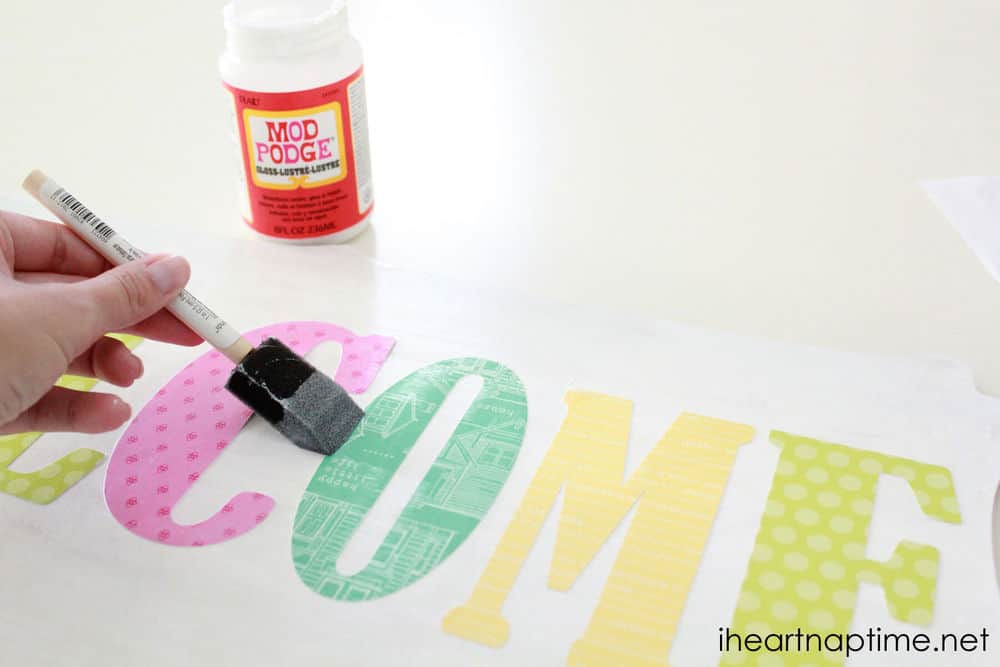 5. Hot glue the decorative bow to the first E on the sign. Allow time for cooling.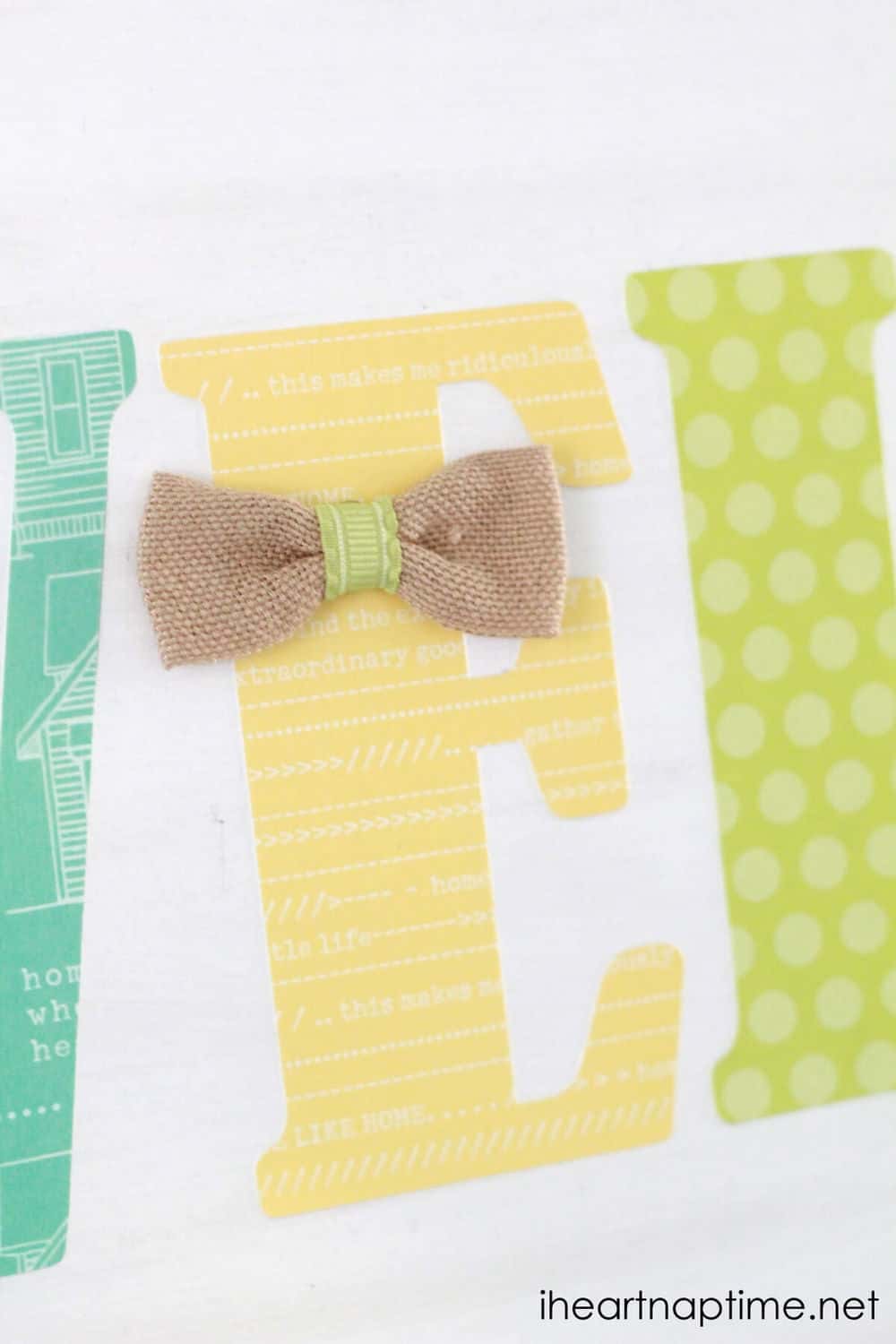 6. Attach ribbon to the back of the board for hanging. I used hot glue, but you could also use a staple gun if you had one handy.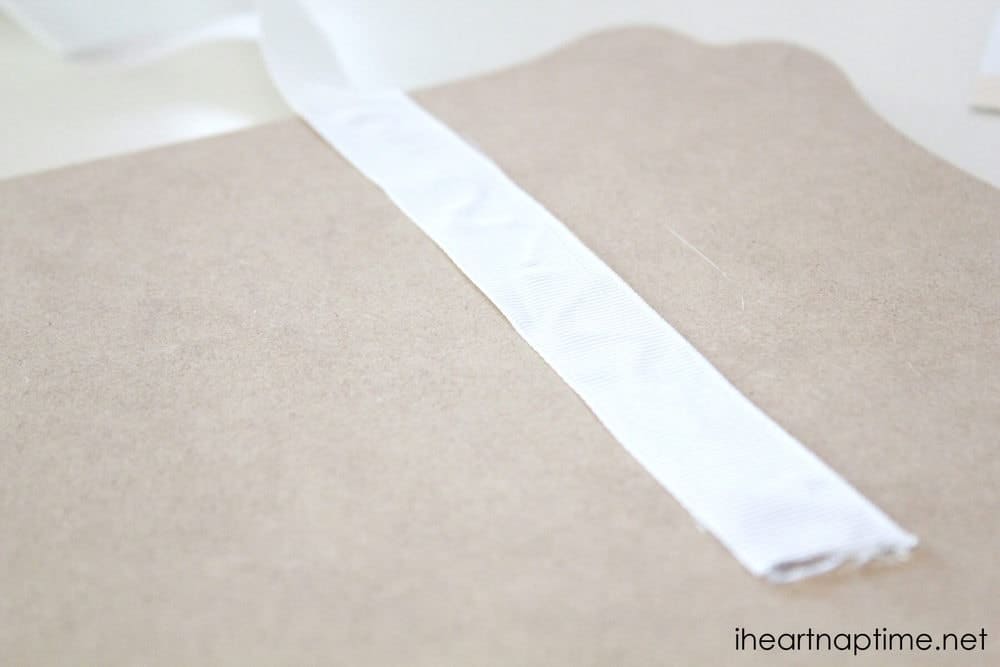 Interchangeable Tags Directions:
1. Have fun! Seriously, this part of the craft is all about letting your creativity shine through. There is no "right" way to put the tags together.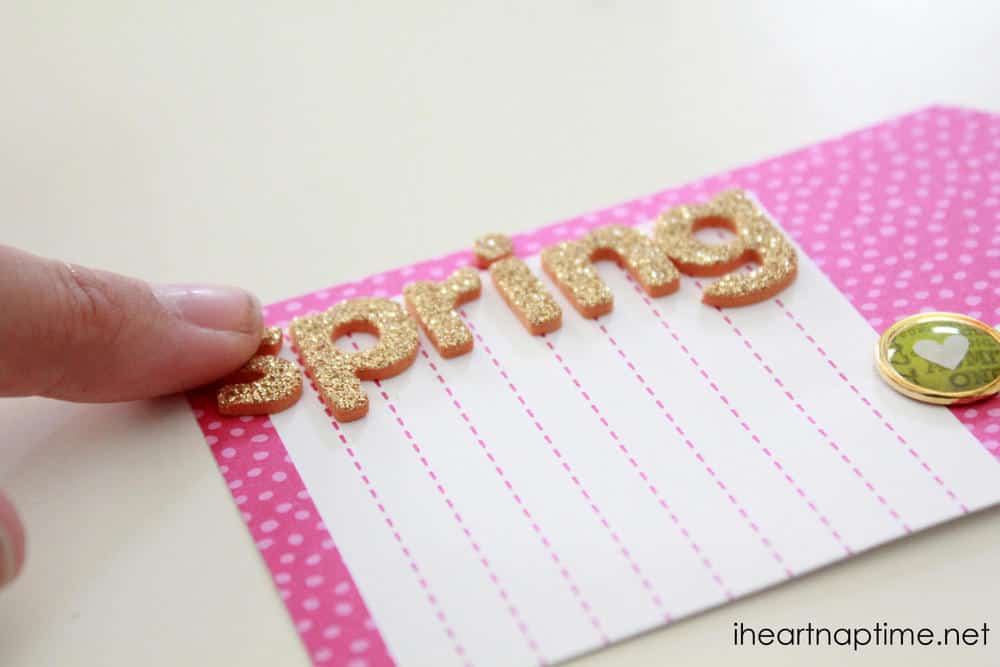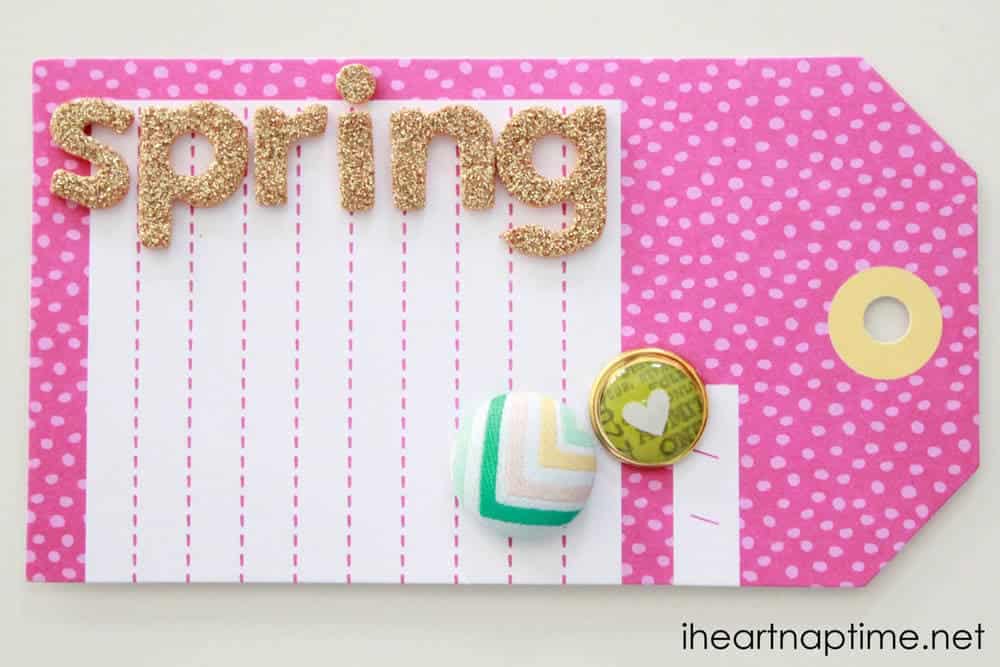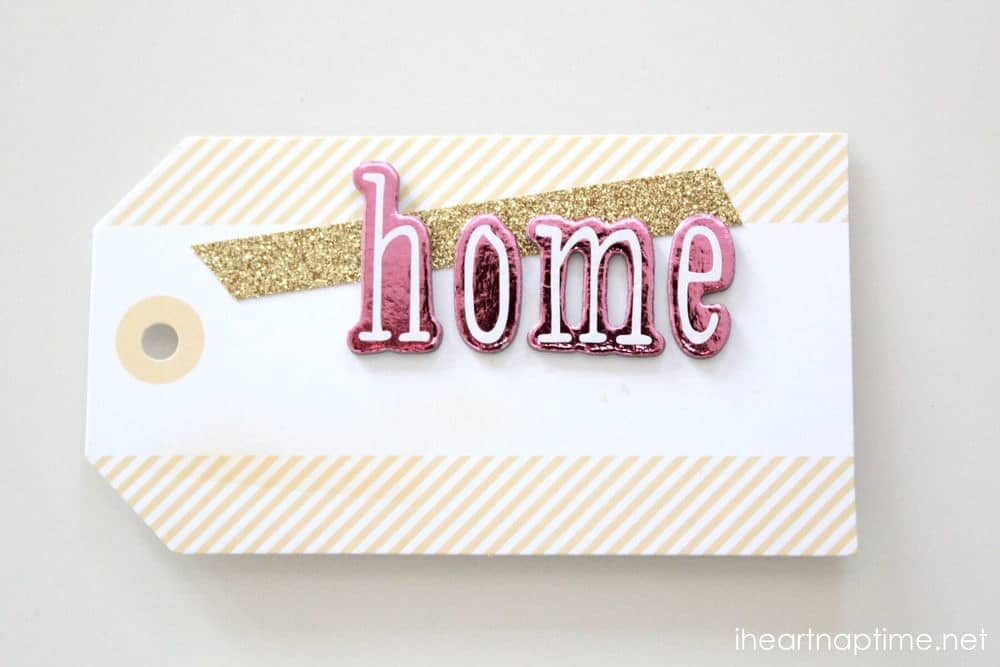 2. When your tags are created, it's time to put everything together. Use sticky back hook and loop tape to adhere the first tag underneath "Welcome." For each additional tag you create, simply add another piece of the hook and loop tape to the back. You now have the ability to change up the use of your sign for multiple seasons, holidays, and life events!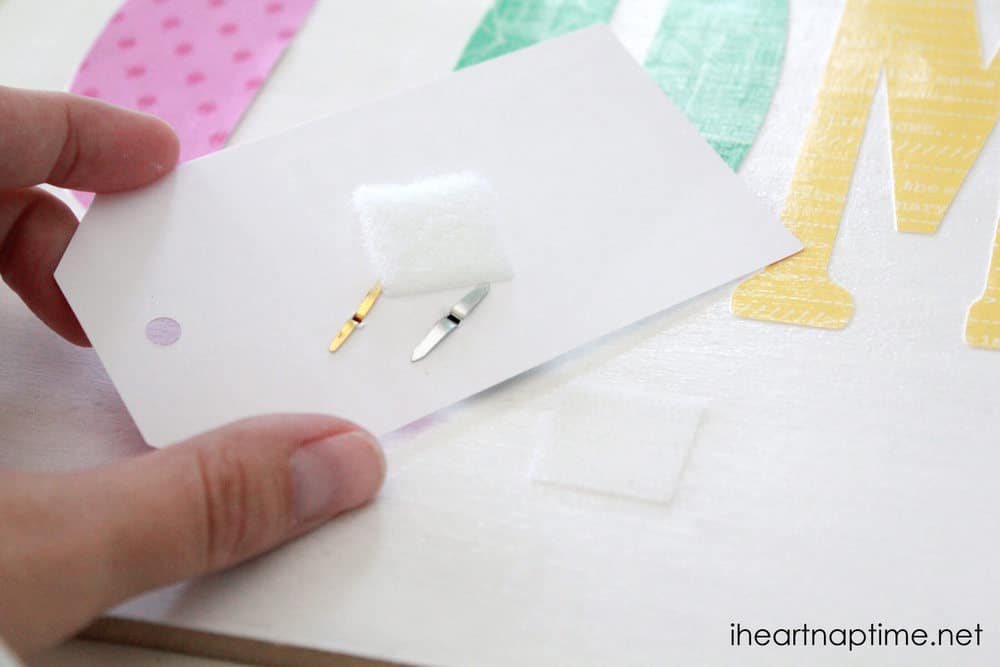 Voila! She's finished and ready for hanging! Here's the sign ready to welcome Spring…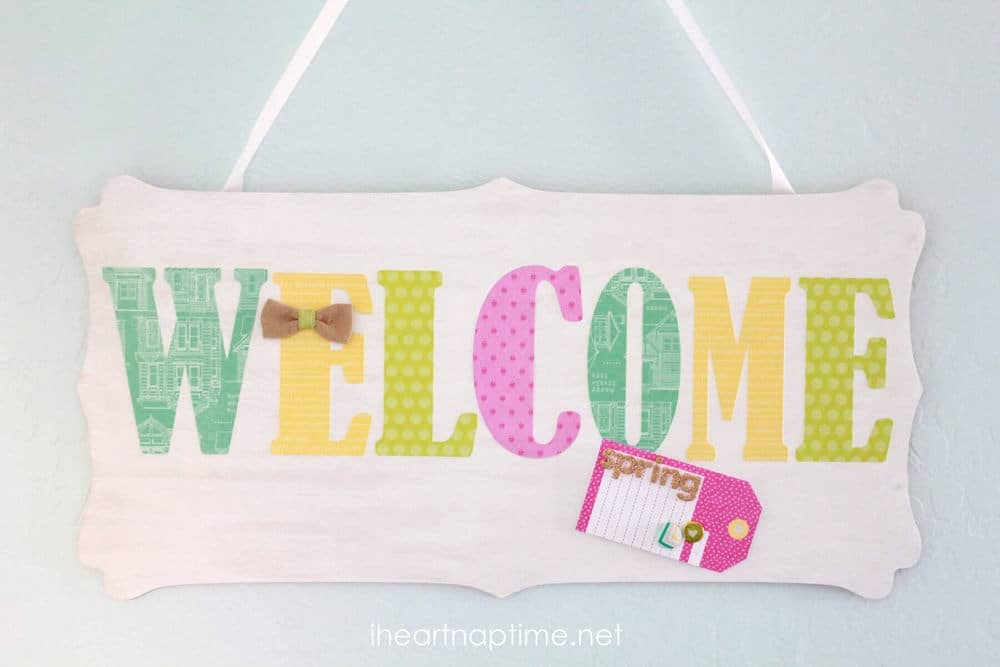 And here it is perfect for a welcome home celebration!
I love the versatility of this sign; now it isn't for one specific purpose. You can switch and change it as you see fit! If you'd like a peak at the full line up of Fifth & Frolic product, please visit Fifth and Frolic.
Find American Crafts here: Facebook – Twitter – Pinterest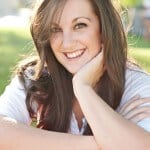 Hi y'all! I'm Katie and I blog over at my little slice of the internet, Sweet Rose Studio. I'm passionate about all things related to parties, pictures, and anything pretty; I find I have a tough time limiting myself to just one genre on my blog! I married my high school sweetheart nearly 10 years ago and since then, we've added two crazy amazing kidlets to the mix.
I'd love for you to stop by the blog or my Etsy shop, or you can come find me on Facebook, Pinterest, or Instagram!