When I first moved to the Midwest two years ago, I thought it was the strangest thing that no one had fences. In Arizona, every yard is separated by tall cinder block walls, so you couldn't see into your neighbors yard. It did take a little while getting used to, but I have to say I love it now. It makes your backyard feel so more spacious and open. I also really love having a deck. That is something I never had in AZ either. We spend most of our summer nights on our deck grilling, watching the kids play and making s'mores. It is our favorite place to be!
As part of the BHG Live Better Network, I am partnering with them this month to show my deck makeover. Finally after two years, it is coming together. It's still not all the way there, but I love it so far. Don't look too close. My kids cleaned it off for me before I took the pictures. They were trying to earn points to go to the pool. ;)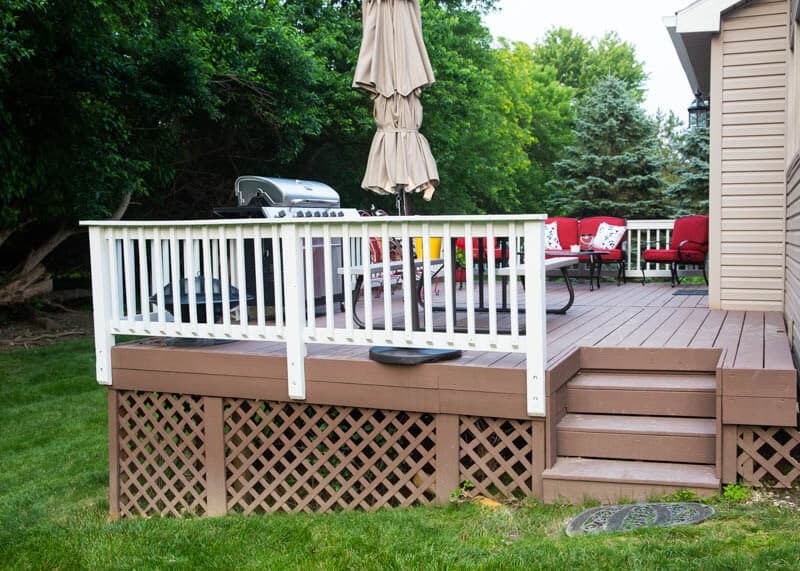 Here's what it looked like when we moved in two summers ago.
Here's the basic steps we did to refinish the deck. I'm no pro, and I won't lie it wasn't fun… but it was totally worth it! We got our whole family in on the fun and finished it in one weekend.
Supplies:
Deck scrub brush
Wood cleaner
Deck stain/paint (We used Wood Chip Deck Over by Behr)
Roller brush
Paint brush
Instructions:
Clean deck really well with deck cleaner and brush. Then power wash with water.
Roll brush in paint and then roll onto the wood. I like to start in one corner and work my way to the other. Apply 2nd coat once dry. Find drying times on paint the can. We didn't need to prime with the stain we used, which was really nice.
I like to paint the spindles with a brush. This part was the most time consuming. I love the white contrast though! Next time, I'm going to look into a paint sprayer. ;)
Apply another coat if needed and allow to fully dry before putting furniture on top. Pretty simple, just time consuming. Anyone can do it though and you'll be so happy when it's done!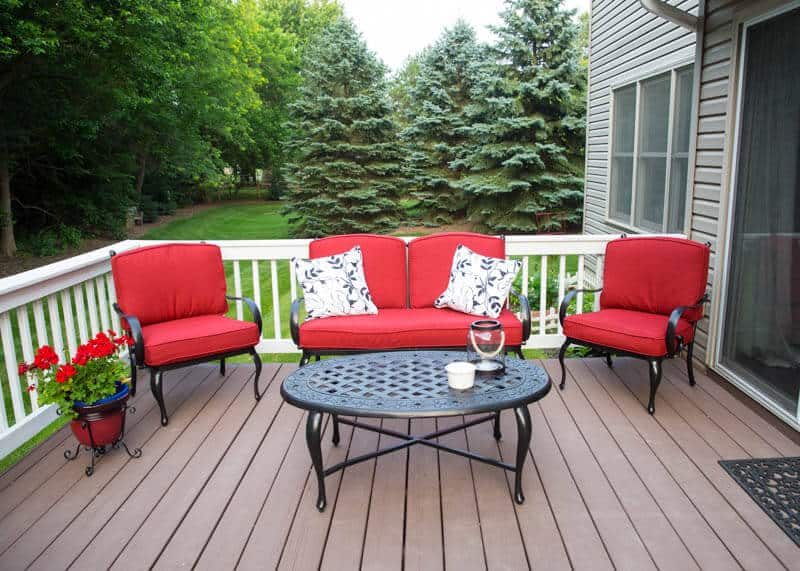 I found this cute patio set on sale at Walmart and knew it would be perfect to dress up the patio a little bit. It's stylish, comfy and affordable!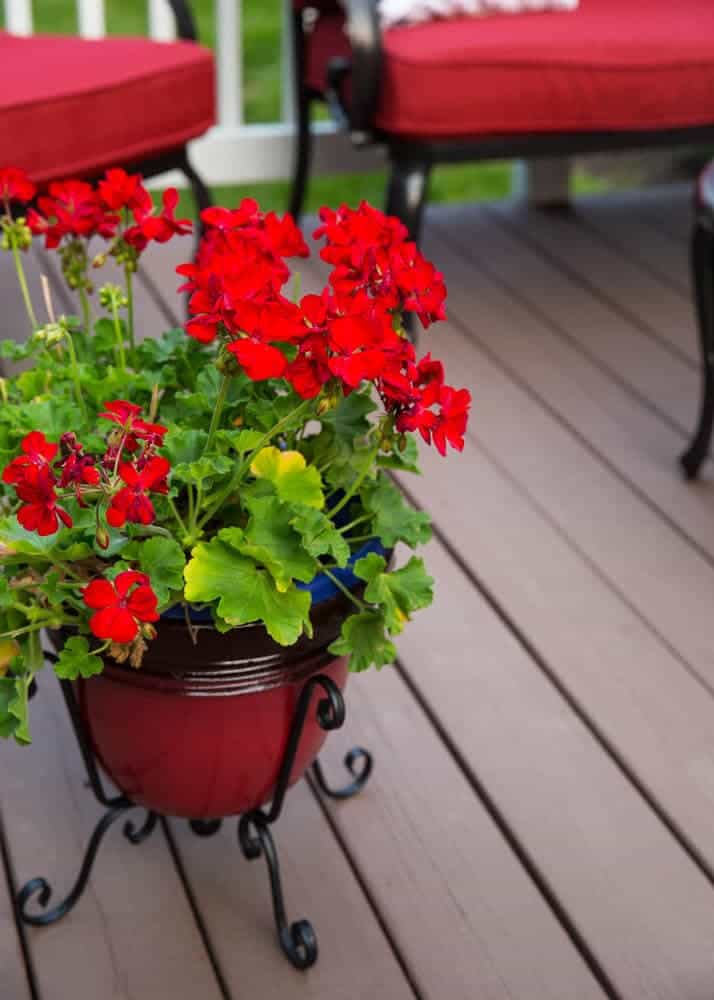 I bought this cute planter and stand on sale at Walmart too. Flowers are always a great way to spruce up the deck.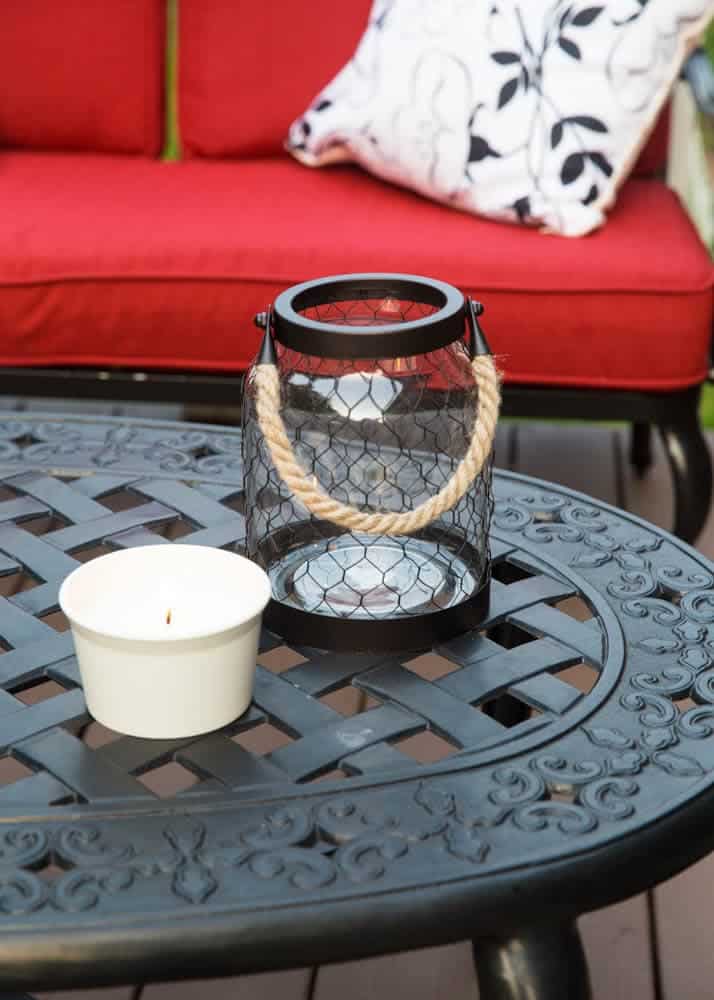 I also found this cute candle holder and a candle to keep the mosquitoes away.
We love how it turned out and will be enjoying many summer nights out on the deck!
Have you refinished a deck before? Share your tips in the comments!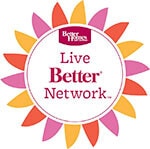 This post was brought to you by BHG at Walmart. All opinions are 100% my own. For more inspiration follow on Pinterest,Facebook  and twitter. #BHGLiveBetter